Parsian Kowsar Hotel Isfahan

Mellat Blvd., Isfahan, Iran
+98 21 88106700

[email protected]
Gebäude
Das 5-Sterne Parsian Kowsar Hotel Isfahan besteht aus zwei Gebäuden. Ein Gebäude ist traditionell und das andere ist modern. Es gilt als eines der besten Hotels in Esfahan. Vor allem ist es das einzige  Hotel in Isfahan, die ISO 22000 Zertifikat besitzt . Im Iran ist es auch das einzige zertifizierte grüne Hotel, das zum Schutz der Umwelt beiträgt. Das mehrsprachige Personal an der Rezeption steht Ihnen 24 Stunden am Tag zur Verfügung. Online-Buchungen sind ebenfalls verfügbar.
lage
Das Parsian Kowsar Hotel Isfahan befindet sich in einzigartiger Lage im Stadtzentrum von Isfahan. Es ist neben dem bemerkenswertesten Zayandehrud Fluss, der Chaharbagh Straße, den Brücken Khaju Khajeh und sio-se pol.
Ausstattungen
Es gibt 192 Hotelzimmer, darunter 5 Royal-Suiten und 12 Junior-Suiten. Jedes Zimmer verfügt über einen Safe, Telefon, Minibar, Satellitenfernsehen, Heizung und Klimaanlage. Jeder hat auch einen Haartrockner und ein Badezimmer. Sie können nach einem Zimmer mit Balkon fragen. Es gibt auch einen Weckdienst. Gäste lieben die Tee- und Kaffeekocher in jedem Zimmer. Es gibtkein Grund sich zu beeilen, Bleiben Sie dran und entspannen Sie sich eine Weile. Vielleicht möchten Sie sich sogar einen oder zwei Filme im Satellitenfernsehen anschauen!
Einrichtungen
Das Parsian Kowsar Hotel Isfahan, als Teil der Parsian Hotelkette, bietet Einrichtungen wie Parkplatz, Wäscherei, Bank-und Taxi-Service.  Bleiben Sie Aktuell im Business-Center. Es gibt vier Konferenzräume, in denen Sie sich treffen können. Verbinden Sie sich mit Ihrer Familie im Bistro. Entspannen Sie sich nach der Arbeit in der gemütlichen Wein-Brasserie. Es gibt zwei Restaurants, aus denen Sie wählen können. Die Kinder können Tennis auf dem Tennisplatz spielen, während Sie sich im türkischen Bad entspannen. Folgen Sie diesem mit ein paar Minuten in der Sauna.
Seine Lage ist etwa zehn Minuten von der Innenstadt entfernt. Es ist entweder zu einem Zug oder einer Bushaltestelle für Ihre Bequemlichkeit zugänglich. Sie werden somit alle touristischen Orte vom Parsian Kowsar Hotel Isfahan aus leicht erreichen können.
Wir beherrschen Ihre Sprache. Das 5-Sterne Parsian Kowsar Hotel Isfahan begrüßt seit 07. Oktober 2011 Gäste von Apochi.com. die Anzahl der Zimmer ist insgesamt 192.
Amenities in Parsian Kowsar Hotel Isfahan
These amenities are available to you.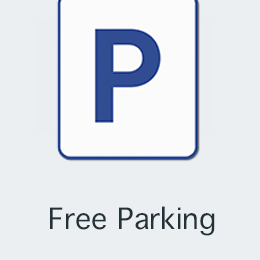 Kostenloses Parken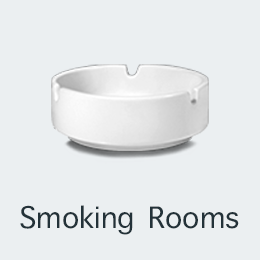 Nichtraucherzimmer
Wi-Fi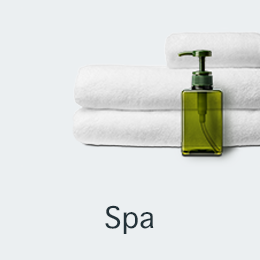 Spa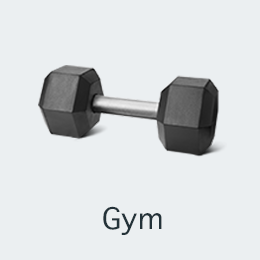 Fitnesscenter
Beliebte Anlage
Kostenloses Parken
Wi-Fi
Familienzimmer
Nichtraucherzimmer
Außenpool
Spa
Fitnessclub
Besonderheiten
Frisches Frühstück

Geldwechselservice

Tolle Lage

24 h Zimmerservice

Fitnessbereich

Konferenzsäle

Schlafqualität

24 h Rezeption

Traditionelles Teehaus

Lokale Lebensmittel

Kostenloses Parken für Gäste

Saisonbedingter Außenpool

Business Center

Mehrsprachiges Personal
Buchen Sie Parsian Kowsar Hotel Isfahan Online!
Facilities of Parsian Kowsar Hotel Isfahan
Allgemeine Einrichtungen
Kostenloses Wi-Fi

Kostenloses Parken

Fitnesscenter

Klimaanlage

Heizung

Tresor

Fahrstuhl

Hochzeitssuite

Zeitungen

Zimmerservice

Schalldichte Räume

Souvenirshop

Tresorfach

Aufzug

Einrichtungen für Menschen mit Behinderungen

Ausgewiesener Raucherbereich
Medien & Technologie
Flachbildfernseher

Satellitenkanäle

Telephone

Wi-Fi
Essen & Getränke
Besondere Diätgerichte (auf Wunsch)

Büfett-Restaurant

Frühstück im Zimmer

Restaurant (à la carte)

Minibar

Alkoholfreie Getränke

Kinderfreundliches Büfett

Coffeshop

Internationale Speisen
Badezimmer
Badezimmer

Toilette

Handtücher

Dusche

Haartrockner

Kostenlose Hygieneartikel

Toilettenpapier

Bettwäsche
Reinigungsdienst
Tägliche Zimmerreinigung

Anzug aufbügeln

Bügelservice

Reinigung

Reinigung

Schuheputzen
Geschäftsräume
Fax/Fotokopierer

Business Centre

Tagungs-/Banketträume
Rezeptionsdienst
Privater Check-in/Check-out

Concierge-Service

ATM/Geldautomat (IRR)

Gepäckaufbewahrung

24-Stunden-Empfang

Mehrsprachig
You will love Parsian Kowsar Hotel Isfahan aufgrund seiner:
Warum nutzen Apochi?
Wir passen die Preise an
Niedrige Preise, Sparen Sie Geld!
Einfache Buchung
Schnelle Buchung. Keine Registrierung erforderlich.
Support & help 24/7
Finden Sie Antworten oder rufen Sie uns an.
Go green!
Wir akzeptieren alle Kreditkarten, sicher und online!
Similar hotels to Parsian Kowsar Hotel Isfahan, in Iran:
Reviews of Parsian Kowsar Hotel Isfahan
Review Summary:
8.6
out of 10
Apochi Verified Reviews
They paid and stayed. We double-checked.