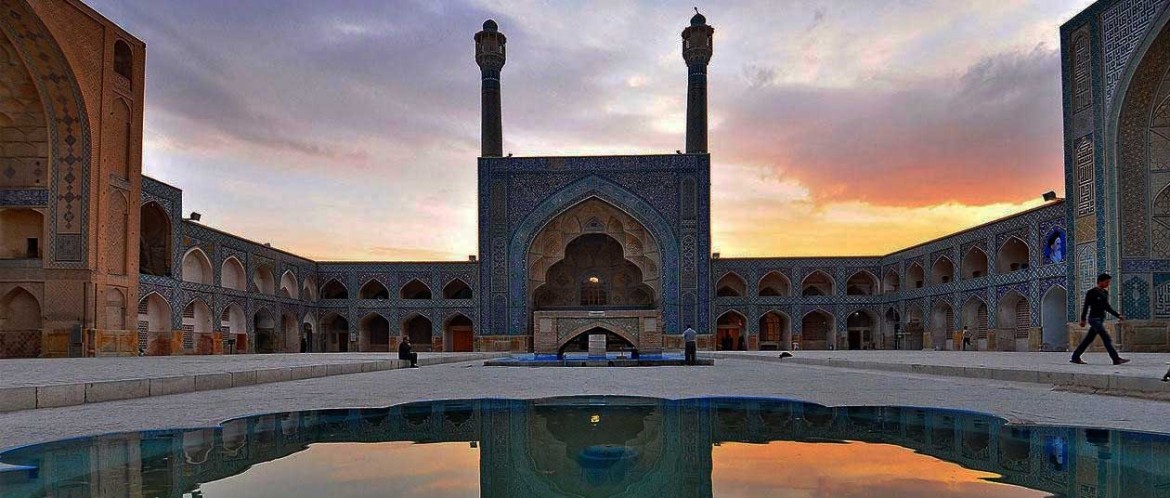 Isfahan Attractions
Atiq Jameh Mosque of Isfahan
Meet the Majestic Old Beauty
In a true oasis neighborhood of lovely Isfahan, one of the most ancient and religious structures of Persia exists. The magnificent Atiq Jameh Mosque of Isfahan is a combination of several architectural techniques from the different historical eras. This fact makes the building even more unique than it was. And don't forget, you're looking at a UNESCO World Heritage Site.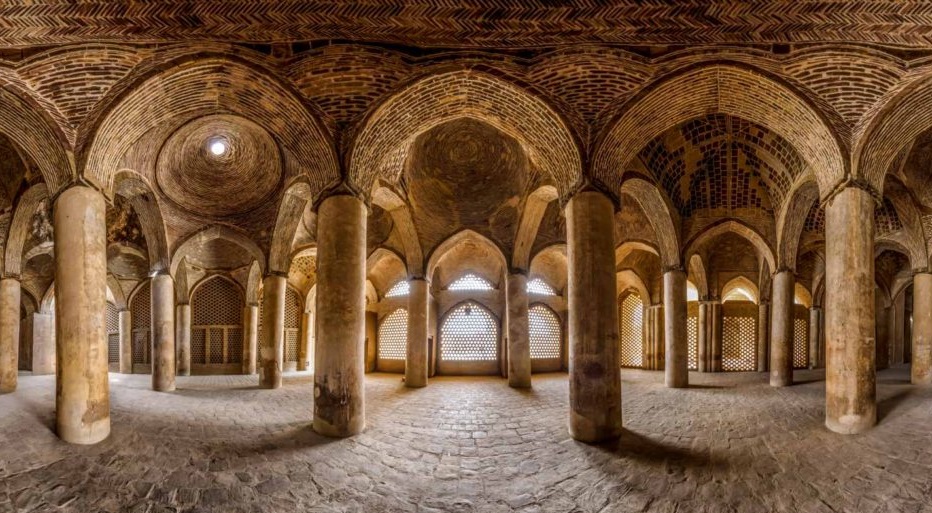 Atiq Jameh Mosque of Isfahan through the History
Even before the time that this place became a mosque, it was a fire temple in the Sassanid era. Archeological discoveries, including a pillar bottom, have proven the pre-Islamic history of the building but the exact foundation date of it remains a mystery. The best estimation is, building this place dates back to 2000 years ago. Although other findings indicate that the final outward of this mosque mainly belongs to the Seljuq Dynasty, a renovation had been done during the Safavid Dynasty.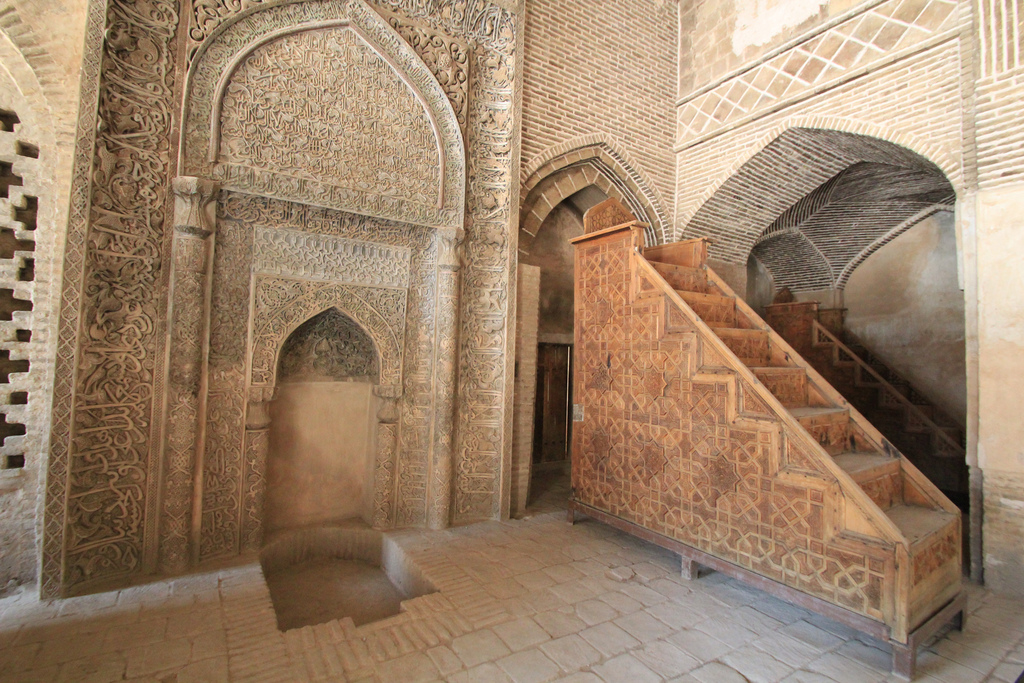 Architecture of Atiq Jameh Mosque of Isfahan
Atiq Jameh Mosque is a perfect example of different architectural arts of Iran, all in one place. You will find interesting designs in every corner of this ancient beauty. It was built in the four-iwan (a vaulted open room) architectural style, each couple of gates facing each other. Each Iwan is decorated with breathtaking turquoise ceramics in the shape of Muqarnas (niche-like cells).
If you look closer and go to the inside, there is a whole new world of art. On the north Iwan, there are 40 pillars, similar to what you may have seen in Nasir-Ol Molk Mosque (the pink mosque) in Shiraz. You may actually feel the mysterious history of the place during the history here. But, hold your horses, Muqarnas, and pillars are not the only eye-catching items here. Turn to the west and will find one of the most amazing Persian stuccoes in the world. This part of a building is named El-Jayto Mosque and you can find the famous Mehrab with its complicated design here.
Another fascinating detail that you should notice while visiting the Atiq Jameh Mosque of Isfahan is the domes. If you stand right beneath one of the mosque domes, you will notice that the ceiling is closer than its loon from the outside. That is because these are no ordinary domes. They are actually two domes, one shell inside the greater one. You may wonder what the use of it is. Well, look at the decorations, without two layers of domes; it was extremely difficult for artists to make such a magnificent design.
There are even more interesting facts about this mosque, but let's save it for the time you visit this place!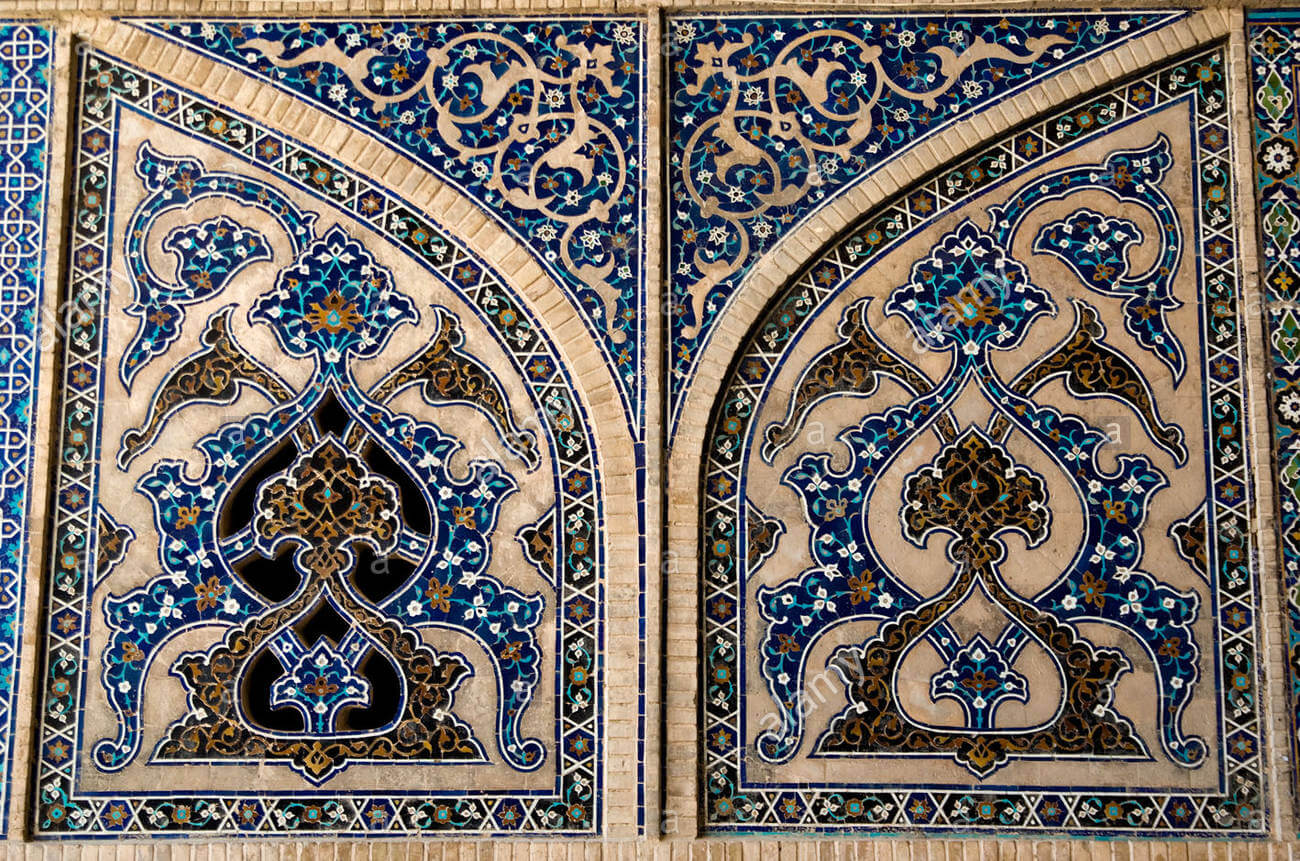 Location of Atiq Jameh Mosque of Isfahan
You are in the older parts of Isfahan, but you are not far from the main tourist attractions. Chehel Sotoun Palace, UNESCO World Heritage Naghsh-e Jahan Square (consisting of Ali Qapu, Imam Mosque, Sheikh Lotfollah Mosque, and Qeysarieh Gate), Hasht Behesht Palace, Natural History Museum of Isfahan, Contemporary Art Museum of Isfahan, and Ali Gholi Agha Hammam are some of these places.
Where to Eat near Atiq Jameh Mosque of Isfahan
Haj Mohammad Shefa'at Beryani, Grandma's Table, Malek Soltan Jarchibashi Restaurant, and Hakim Bashi Persian Restaurants are places that you can taste some Persian dishes, especially Isfahan cuisines in there.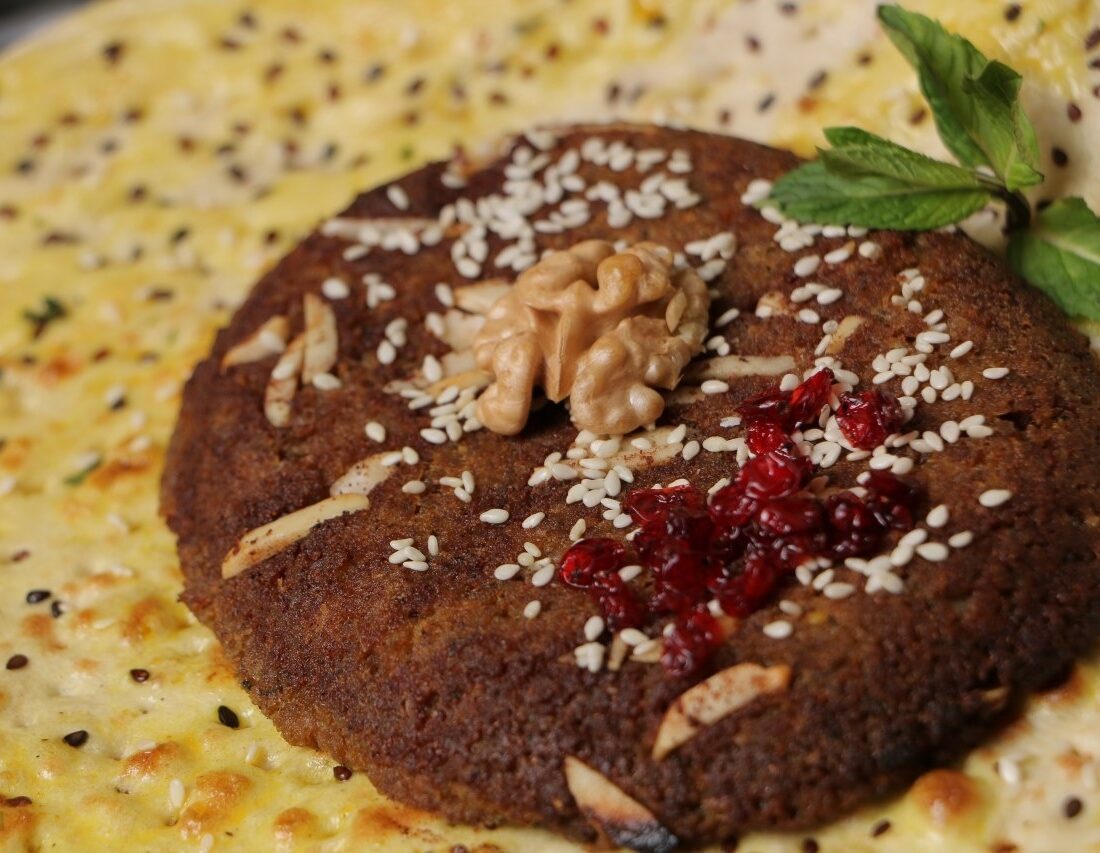 Where to Stay near Atiq Jameh Mosque of Isfahan
Ebne Sina Hotel, Sunrise Hotel, Atiq Hotel, Howzak House, and Isfahan Traditional Hause are some of the places that you can consider as your accommodation options.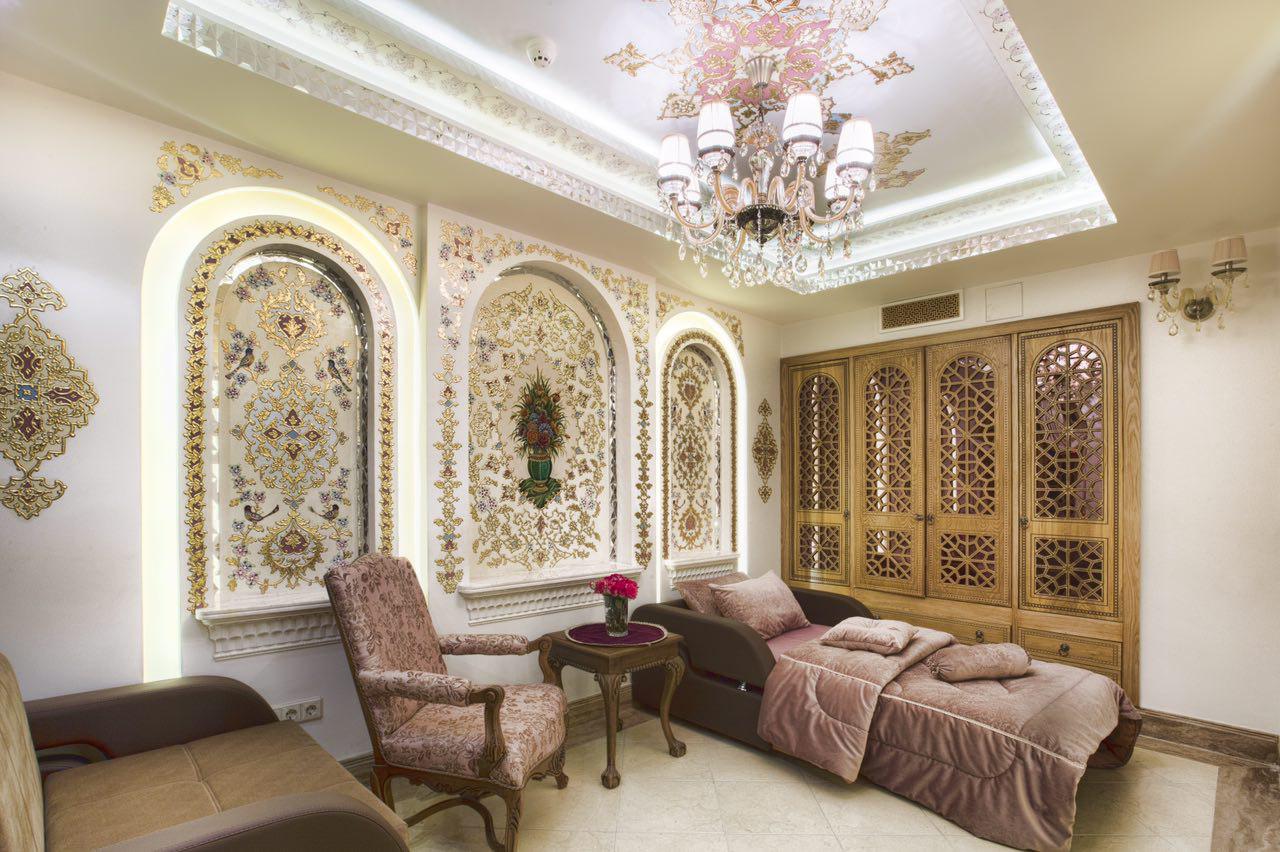 Found Atiq Jameh Mosque of Isfahan interesting? Explore more…
Atiq Jameh Mosque of Isfahan Location
How To Get To Atiq Jameh Mosque of Isfahan
by Bus
You can use Majlesi St. bus stations.
by Car
Find Imam Ali Sq. which is just 5 minutes away from the mosque, Sabzeh Meidan Parking lot is nearby this Sq.
Other attractions in Isfahan
Hotels near Atiq Jameh Mosque of Isfahan, Isfahan
Book Your Hotel In Isfahan
Book Your Domestic Flights in Iran
Ask your questions about accommodations in Shiraz from our travel experts: