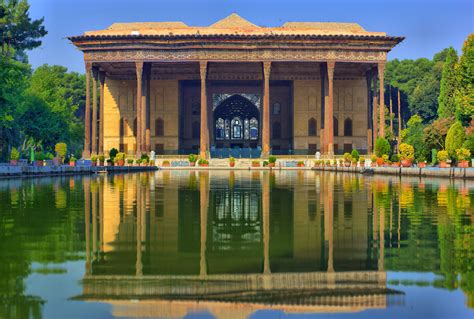 Isfahan Attractions
Chehel Sotoun Palace
Do Not Let the Illusion of the 20 Columns Deceive You!
Isfahan has a world reputation for being an artistic and historical city. One of its most visited attractions is Chehel Sotoun Palace. The meaning of its name is a palace with 40 columns. There is a pool, veranda, and several halls. Its magnificent architecture leaves everyone in wonder and appreciation. It is also listed as a site on the UNESCO Cultural Heritage list.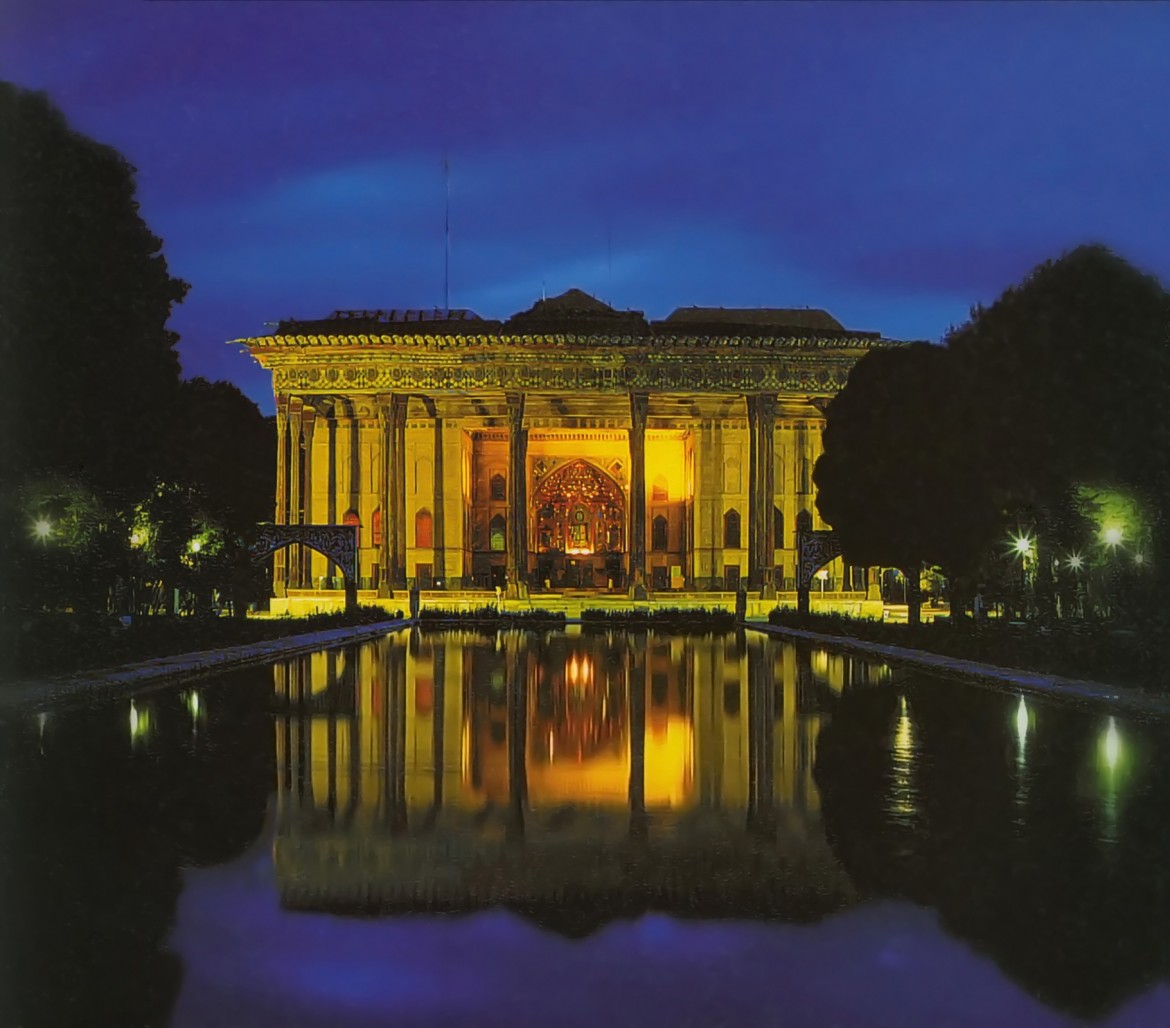 Location of Chehel Sotoun Palace
The main gate of Chehel Sotoun Palace opens to Sepah Street, next to Isfahan Municipality. Therefore, in the case of using public transportation, Municipal Bus Station is quite close to the palace. Other attractions nearby that you really have to visit are Naghsh-e Jahan Square, Hasht Behesht Palace, Sheikh Lotfollah Mosque, Ali Qapu Palace, Qeysarieh Gate (The Grand Bazaar), and Imam Mosque.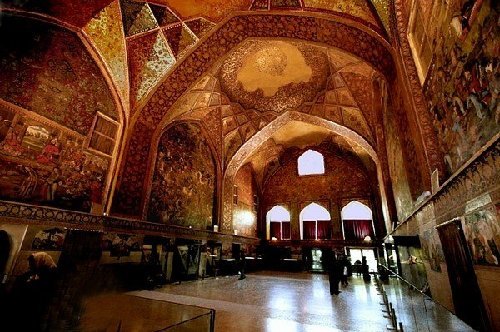 History of Chehel Sotoun Palace
Chehel Sotoun Palace and its royal garden are one of the ancient sites of Isfahan. The construction and establishment of this admirable palace date back to Safavid Era in 1588. However, no sooner than 1647 was it fully completed. The initial plan of this garden and monument was designed when Shah Abbas, the first king of the Safavid Empire, opted Isfahan as the capital city. He decides to build up a long street, calling it Chahar Bagh (the four gardens), and develop some gardens in it. Unfortunately, except for Chehel Sotoun Garden and Hasht Behesht Garden, none of these gardens have remained. The immense halls of this palace used to be the selected places for official feasts of the country. After his reign was over, Shah Abbas II made a considerable attempt to perfect this masterpiece. Chehel Sotoun Palace was registered on the UNESCO Cultural Heritage list in 2011.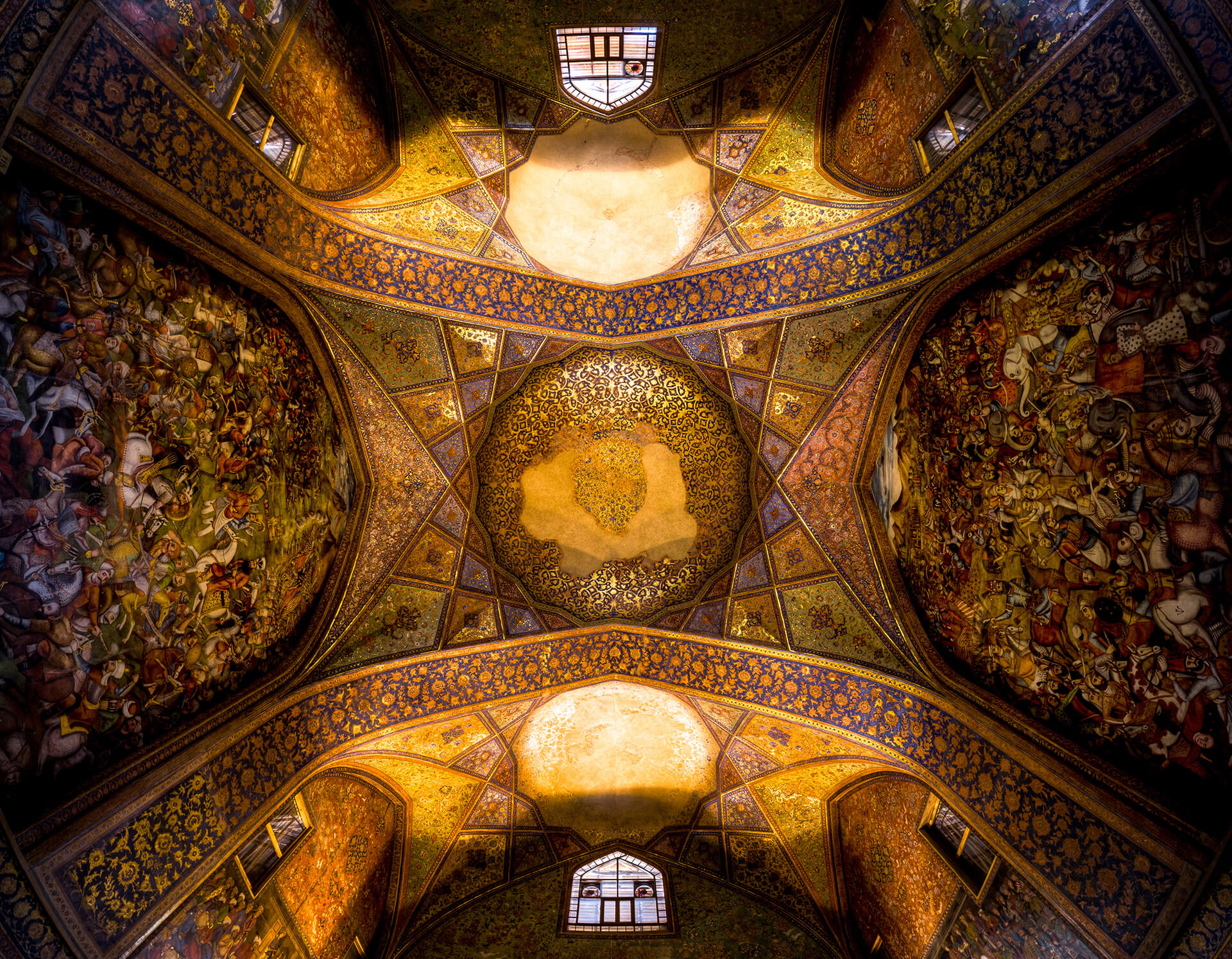 Structure of Chehel Sotoun Palace
The land of Chehel Sotoun Palace is 67000 square meters. Its design was inspired by Chinese, Iranian, and European architecture. Before entering the palace, there is a veranda with 20 cypress wood columns. Nevertheless, as the name Chehel Sotoun suggests, there have to be 40 columns. The reflection of the 20 real columns on the water of the pool, creates the illusion that there are 40 columns. It is worth mentioning that the number 40 in Iran signifies the multiplicity in general. Therefore, we can conclude that there was a great contemplation behind building such an amazing structure. Moreover, the doors and windows are all decorated with fretworks and cachet designs. In addition, the central hall of the palace includes some glamorous paintings on the walls that each refer to a special event on a specific period of time. All these elements are representative of the proficiency of the skillful Iranian masters and architectures.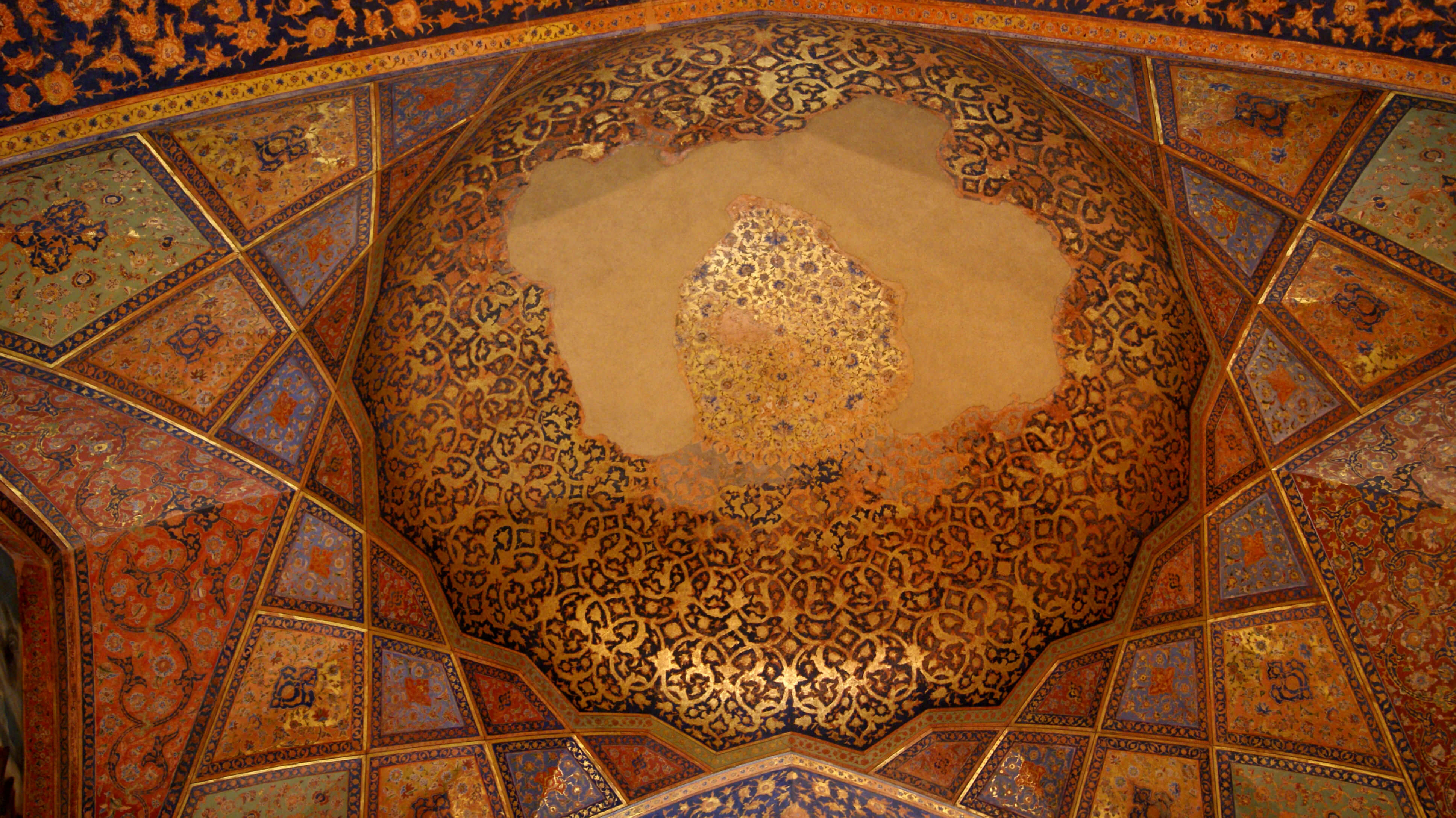 Where to Eat near Chehel Sotoun Palace
There are many restaurants near Chehel Sotoun Palace in which you can have delicious meals when you get hungry after visiting this majestic palace. These restaurants are Nobahar Restaurant, Hakim Bashi Persian Restaurant, Adak Fast Food Restaurant, Venice Restaurant, Saraye Simorgh Restaurant, Shahrzad Restaurant, Malek Soltan Jarchibashi Restaurant, Grandma's Table, Azam Beryani, and Bakhtiari Restaurant.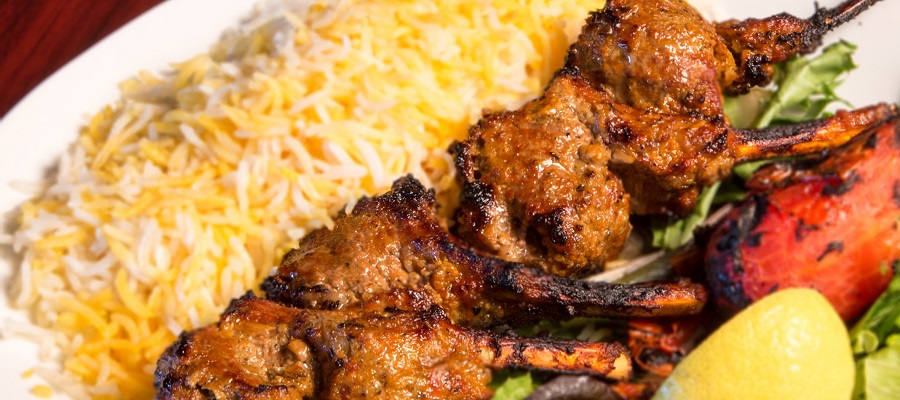 Where to Stay near Chehel Sotoun Palace
Apochi suggests those who care about the distance a wide range of hotels in the vicinity to Chehel Sotoun Palace. These hotels are Partikan Hotel (1-Star), Safavi Hotel (3-Star), Piroozi Hotel (4-Star), Tourist Hotel (3-Star),  AliQapu Hotel (4-Star), Abbasi Hotel (5-star). Experience some nights in one of these hotels to create awesome memories while in Isfahan. If you want to stay in budget accommodation, we also recommend you to take a look at our page: 10 Best Cheap Hotels (Hostels) in Isfahan.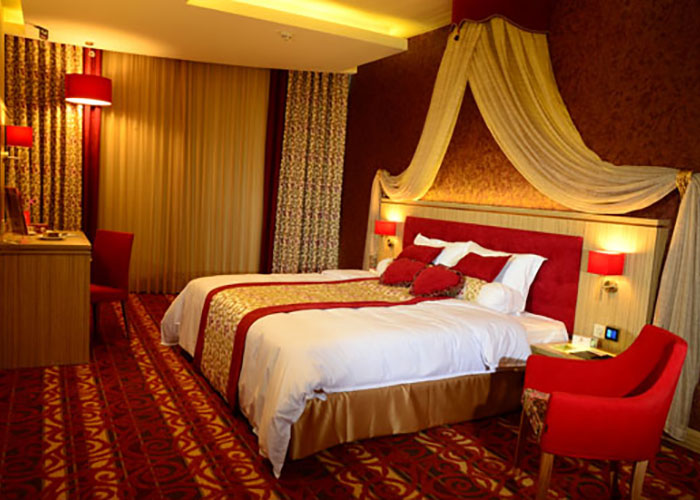 Found Chehel Sotoun Palace attractive? Explore more . . .
Chehel Sotoun Palace Location
How To Get To Chehel Sotoun Palace
by Car
Find Chahar Bagh Street, drive along it until you get to Darvazeh Dowlat Square. Then take Sepah Street at the roundabout. Chehel Sotoun Palace is right there!
by Bus
In case of using public transportation, Municipal Bus Station is quite close to the Chehel Sotoun palace.
Other attractions in Isfahan
Hotels near Chehel Sotoun Palace, Isfahan
Book Your Hotel In Isfahan
Book Your Domestic Flights in Iran
Ask your questions about accommodations in Shiraz from our travel experts: