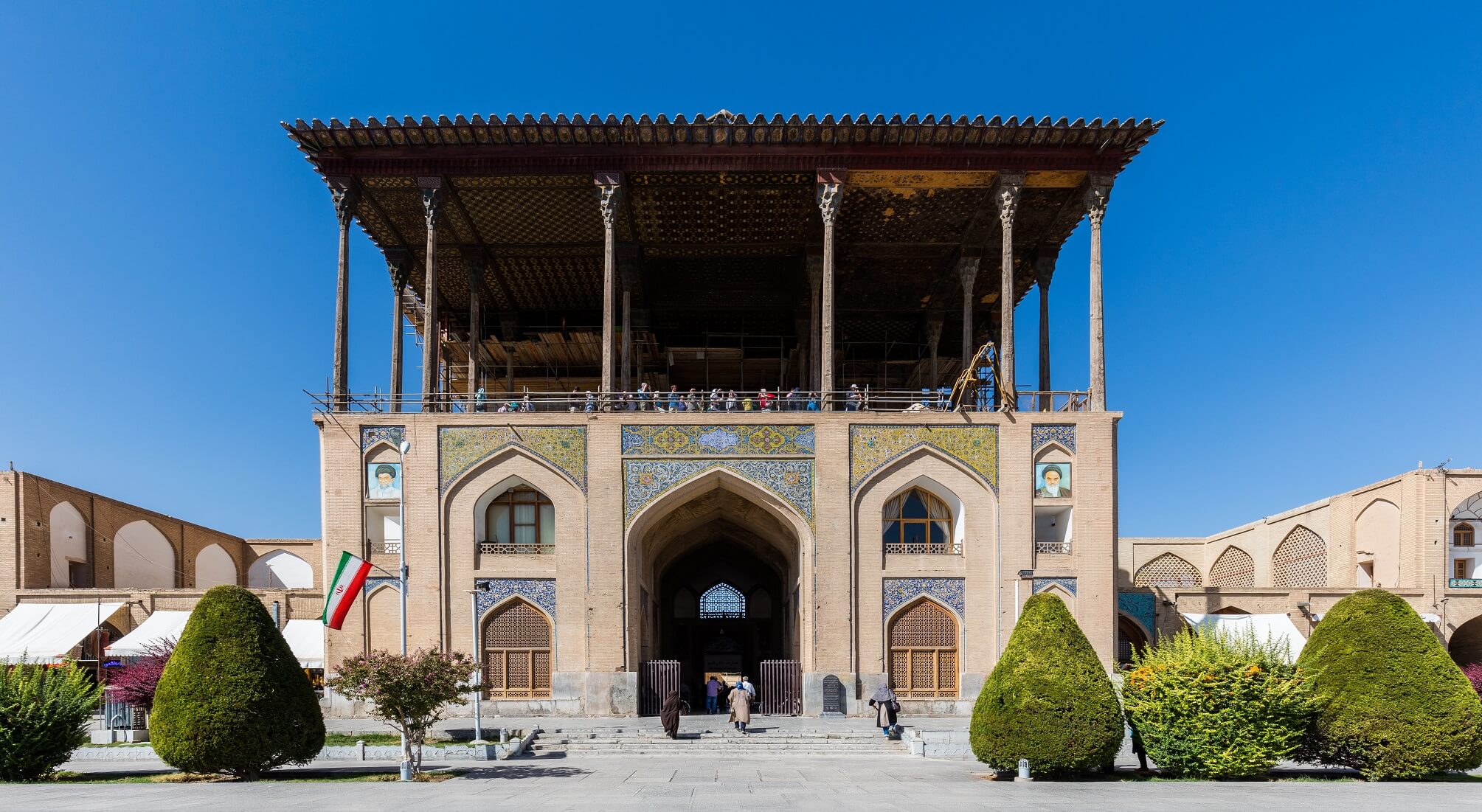 Isfahan Attractions
Ali Qapu
Imperial Gate
Ali Qapu is a grand palace in the western part of Naqsh-e Jahan Square, one of the main tourist attractions of Isfahan. The name of the palace means "imperial gate" – Ali Qapu stands in front of the two palaces of Safavid Era.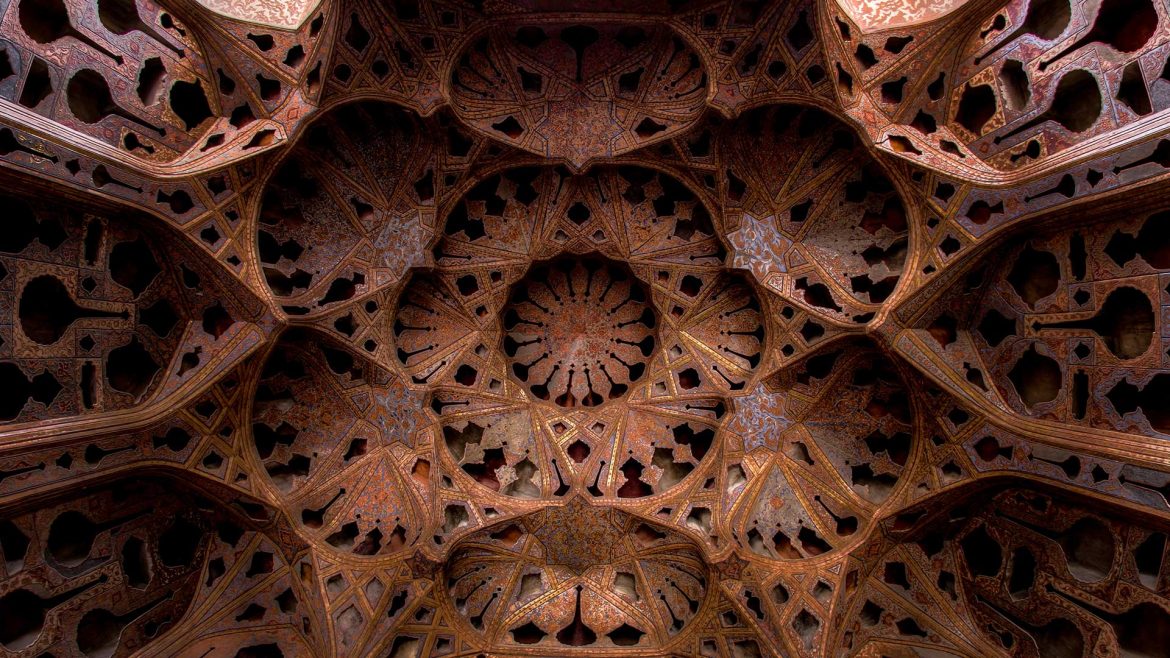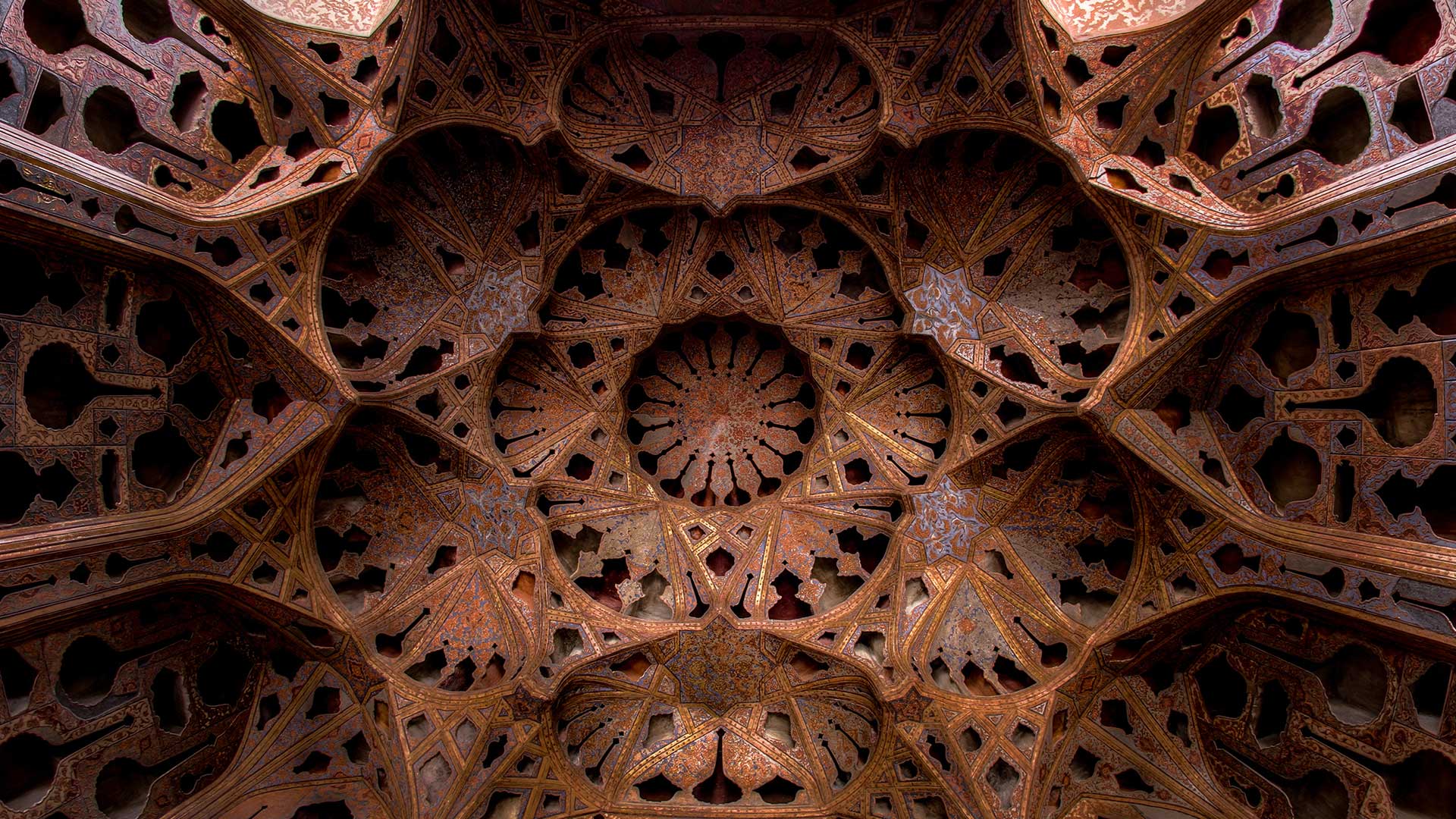 History of Ali Qapu Palace
Ali Qapu palace was built between 1611 and 1629 as a part of Naqsh-e Jahan Square complex by the decision of Shah Abbas and under the guidance of architect Shaykh Bahai. Ali Qapu palace was meant to be a residence of the Shah and symbolize his power. Ali Qapu was built in several stages, and the initial structure was only two floors high. Now the building has six floors with lots of halls and huge balcony. The palace was pillaged and partly destructed during its history and restored by different rulers.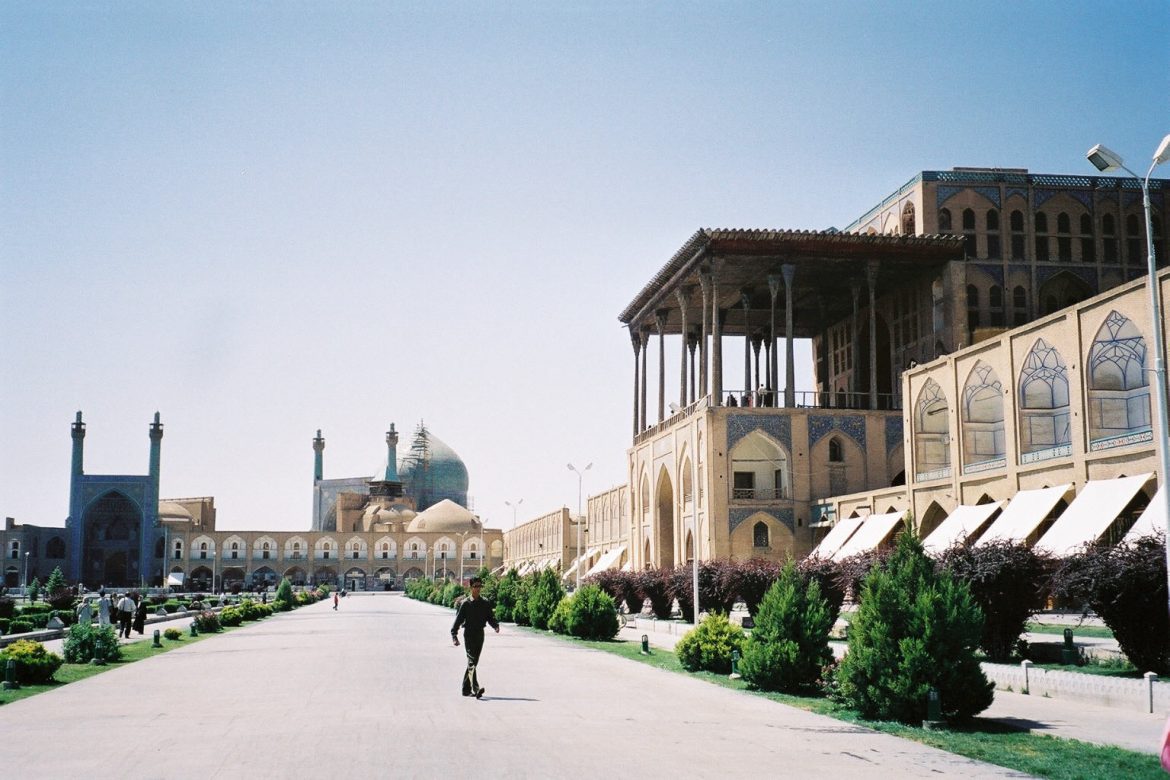 About Ali Qapu Palace
Several floors of the palace are designed for different purposes. The first floor was used as a chancellery. The third floor has a large hall which was used for Shah's official receptions. The ceiling remains in its initial state with paintings of Reza Abbasi – the court painter of Shah Abbasi. The sixth floor is usually referred to as Music Hall. The interior of the room has not only decorative but also practical purpose – the shape of the walls contribute to acoustic properties. This hall was used for private parties and concerts of musical ensembles and singers. The balcony was built on one of the last stages. It is supported by 18 wooden columns and provides visitors with a spectacular view of Naqsh-e Jahan Square.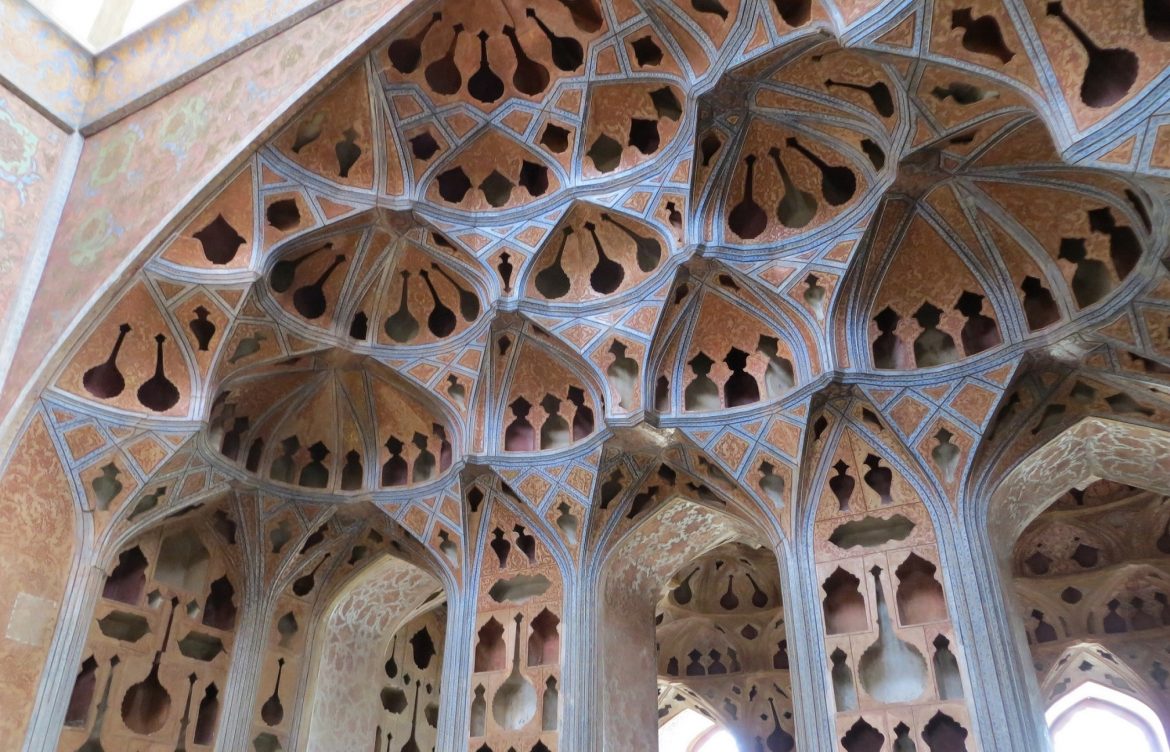 Location of Ali Qapu Palace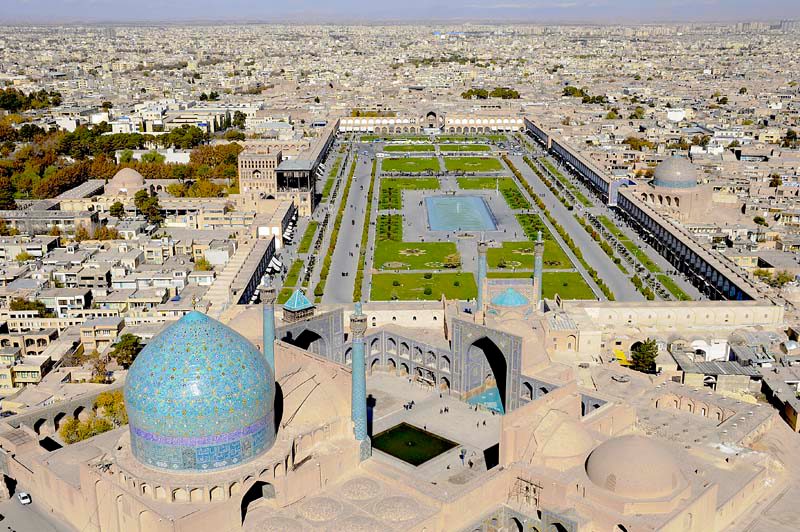 Where to Stay Near Ali Qapu Palace
If you would like to stay next to Ali Qapu, there are a lot of options to choose from. Probably, the closest hotel to the palace is 1-star
Partikan Hotel
. Also among budget options, there are 2-star
Pars Hotel
, 3-star
Part Hotel
, and
Safavi Hotel
. For more luxury stay check out 4-star
Piroozy Hotel
and the gem of Iranian hospitality – 5-star
Abbasi Hotel
, one of the oldest hotels of Iran.
Where to Eat Near Ali Qapu Palace
All the best restaurants in the city are located around Naqsh-e Jahan Square and, accordingly, not far from Ali Qapu. You can try traditional Persian cuisine in Azadegan café, which is considered to be one of the best cafes in Isfahan. Besides the original menu, you can find interest in the café's interior. You also can have Iranian food in Bastani café, snacks in Roozegar café, or enjoy coffee with desserts in Coffee Left or Café 404.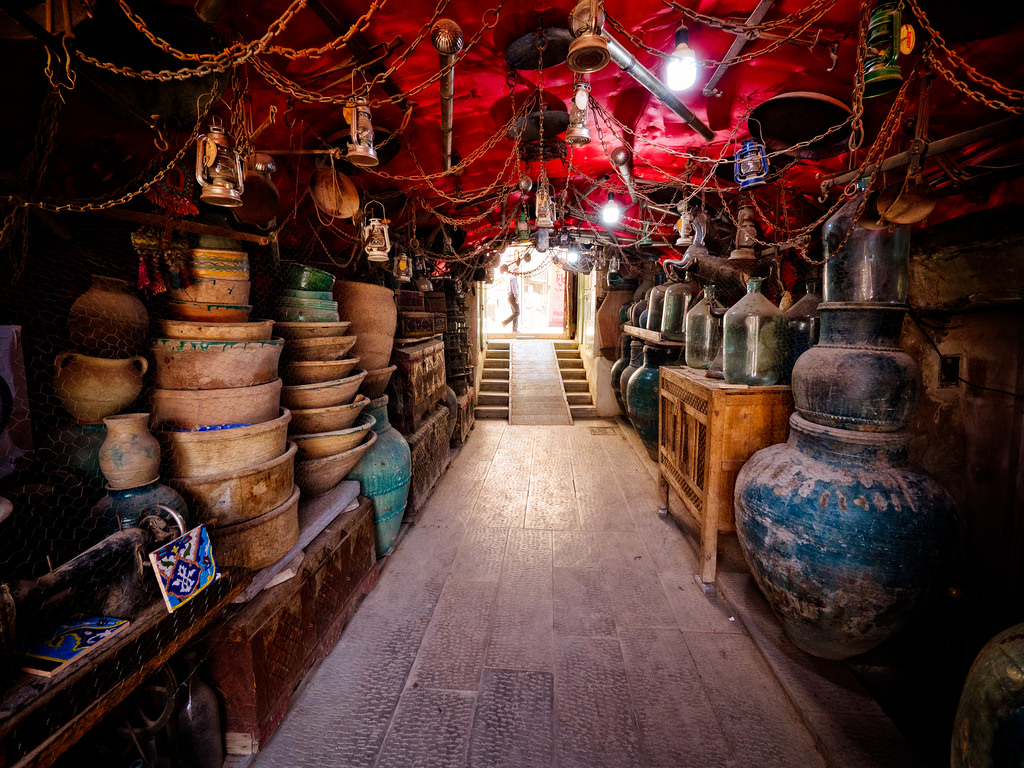 When to Visit Ali Qapu Palace
The opening hours of the palace are from 9.00 till 18.30. If you also want to visit mosques of Naqsh-e Jahan Square, mention that their working hours are based on the praying schedule. After visiting Ali Qapu take a walk around Naqsh-e Jahan Square to enjoy the view of the sunset light caressing the domes of the square.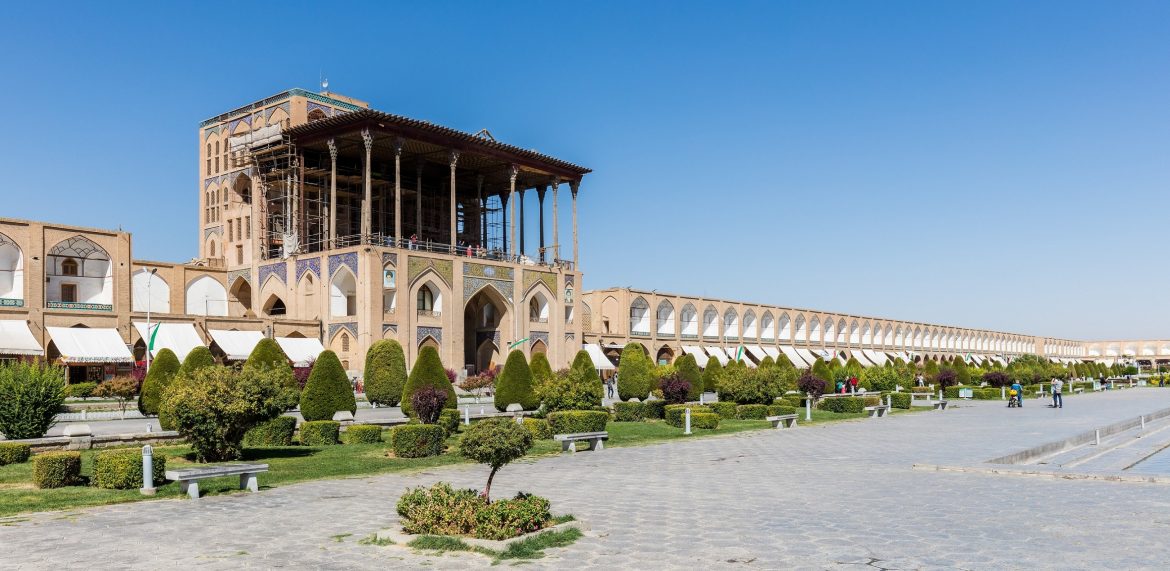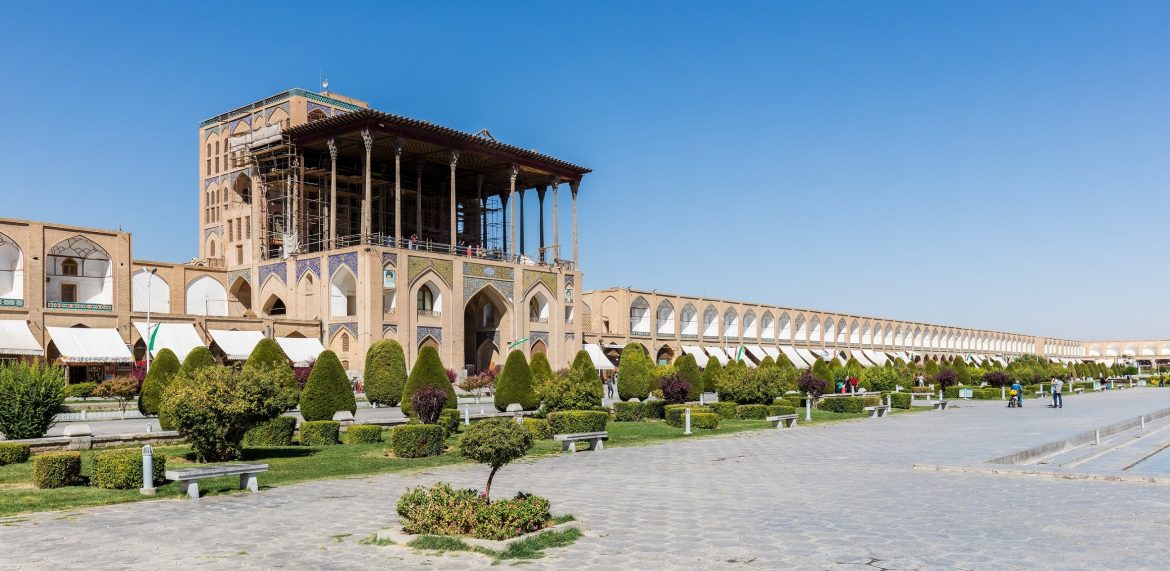 Iranian Tourist Card
Do not bring cash to Iran!

As you may know, using international credit cards is not possible in Iran after political sanctions against Iran.
Apochi offers Iranian Tourist Card to foreign travelers:

- 100% Safe and online, No ATM fee for withdrawal
- Secure and easy way to use your money in Iran
- Acceptable in all shops, restaurants and ATM machines in Iran
- Pay as locals
- Exchange rate based on Central Bank of Iran
Order Now!
How To Get To Ali Qapu
by Car
If you are driving, there is a parking on Ostandari Street, next to the western wall of the square, and on the eastern side of Shah Mosque.
on Foot
You can take a walk from Hasht Behesht Palace and Chehel Sotoun Palace, Si-o-Se-Pol, Bazaar or Historical Bath - all of them are located within walking distance of each other.
by Metro
If you are staying far from city center or coming from airport or bus station, the closest metro station is Takhti. It is located in 20 minutes walking from the palace.
by Bus
If you want to use the bus to get to the palace, choose a bus passing one of those two stops - Central Library and Khorshid Hospital.
Other attractions in Isfahan
Hotels near Ali Qapu, Isfahan
Book Your Hotel In Isfahan
Book Your Domestic Flights in Iran
Ask your questions about accommodations in Shiraz from our travel experts: