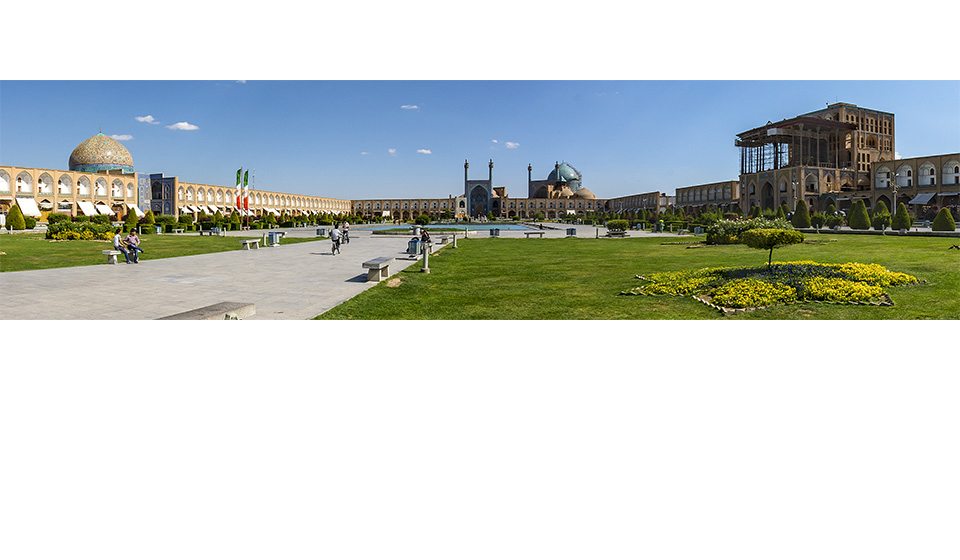 Isfahan Attractions
Naqsh-e Jahan Square
UNESCO World Heritage
Naqsh-e Jahan Square, or Meidan-e Emam (also Shah Square and Imam Square), is the main tourist spot of Isfahan, one of the UNESCO World Heritage Site. This square is the first place to see while visiting Isfahan and it is full of tourists all over the year. Naqsh-e Jahan in Farsi means "The image of the world". The square is surrounded by structures of different purposes and architecture, and together with the main bazaar of Isfahan they comprise the huge complex to explore.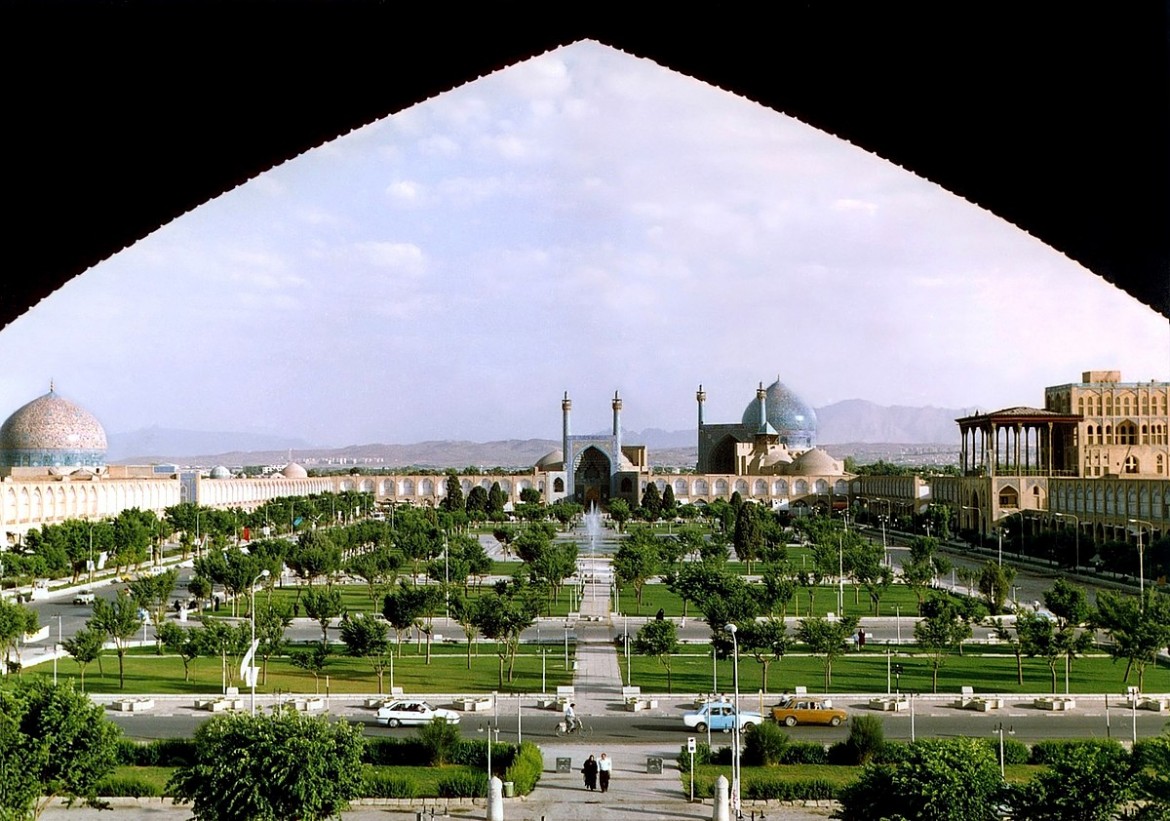 History of Naqsh-e Jahan Square
Naqsh-e Jahan Square was built between 1598 and 1629 by the decision of Shah Abbas. In 1598 Shah decided to move the capital of the Persian Empire from Qazvin to Isfahan as a more secure and convenient place. To commemorate the new role of Isfahan and also to create a place to hold national events, Naqsh-e Jahan Square was designed.
Shaykh Bahai became the leading architect of the project. Since the political strategy of Shah Abbas was concentrated on centralizing the power structure of Iran, the main idea of the project was to reflect all the components of power. So the square is surrounded by several buildings, where Shah (Imam) Mosque represents the power of the clergy, the Imperial Bazaar represents the power of merchants and Ali Qapu Palace represents the power of Shah.
Naqsh-e Jahan Square is 160 meters wide by 560 meters long, which results in a total area of 89,600 square meters. It is surrounded by two-story row of shops, reflecting the architectural style of the Safavid Era. During the day the square was a place for trade, full of sellers' tents. On evenings, when the sound of bargain vanished, the square turned into an entertainment site with jugglers, acrobats, dervishes and curious citizens. Other events, such as Nowruz or polo matches were also held on the square.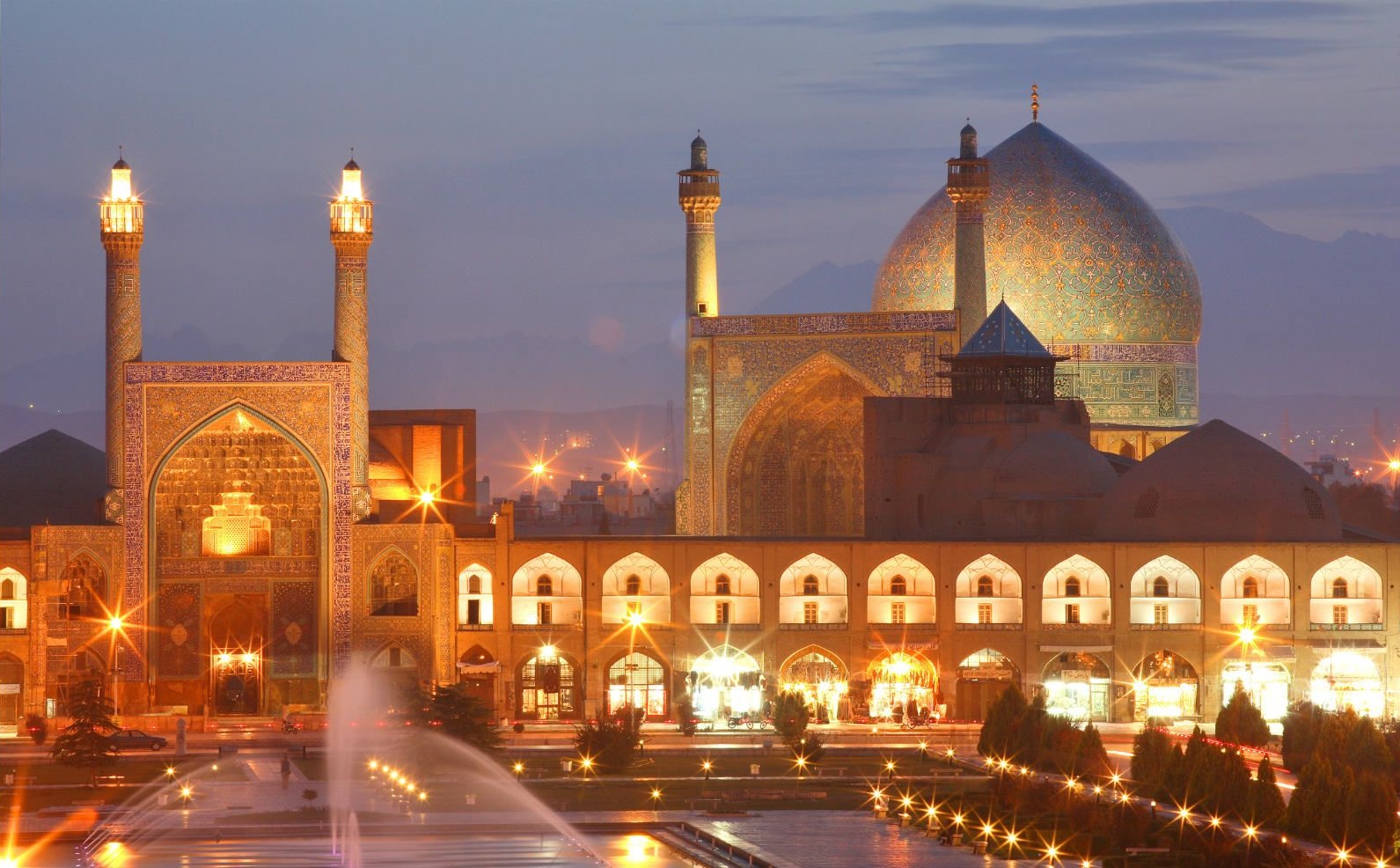 Location of Naqsh-e Jahan Square
Naqsh-e Jahan Square is located in the very center of Isfahan, surrounded by many other attractions. The north end of the square through Qeisarie Gates turns to the Imperial Bazaar – the main bazaar of Isfahan. On the south from the square, there is majestic Shah (Imam) Mosque located. In walking distance from the square, there are Shah Historical Bath, Chehel Sotoon Palace, and Hasht Behesht Palace. After 20 minutes' walk, you will reach the Si-o-Se Bridge.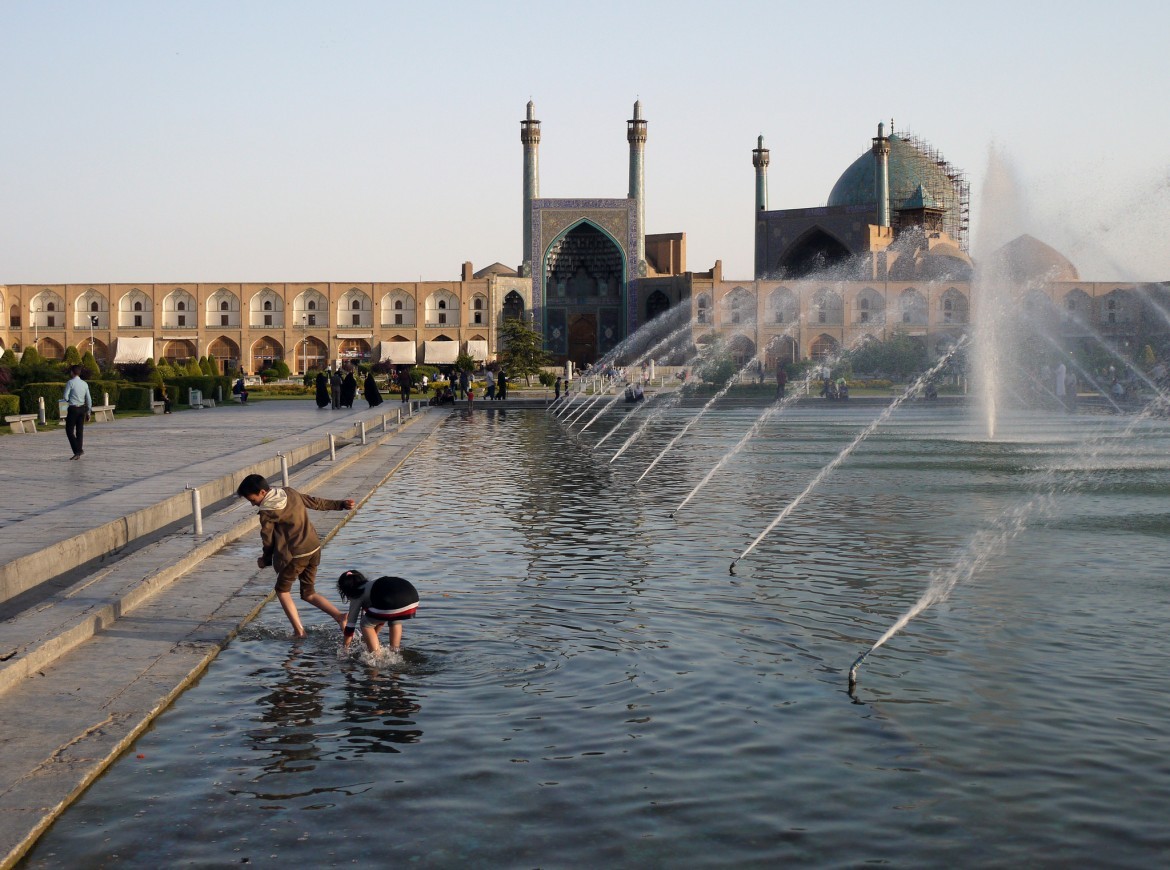 What to Do at Naqsh-e Jahan Square
Besides having four amazing structures around it to visit, the square itself is an attraction. This is one of the biggest squares of the world, filled with fountains and green lawns, souvenirs shops and ice-cream places. You can take a horse-ride around the square or enjoy a walk in sunset light. Ali Qapu Palace – the residence of Shah Abbas, and two mosques – Sheikh Lotfollah Mosque and Shah (Imam) Mosque are open to visitors to enjoy. Through Qeisarie Gate you can enter Bazaar and have lunch in one of the traditional restaurants.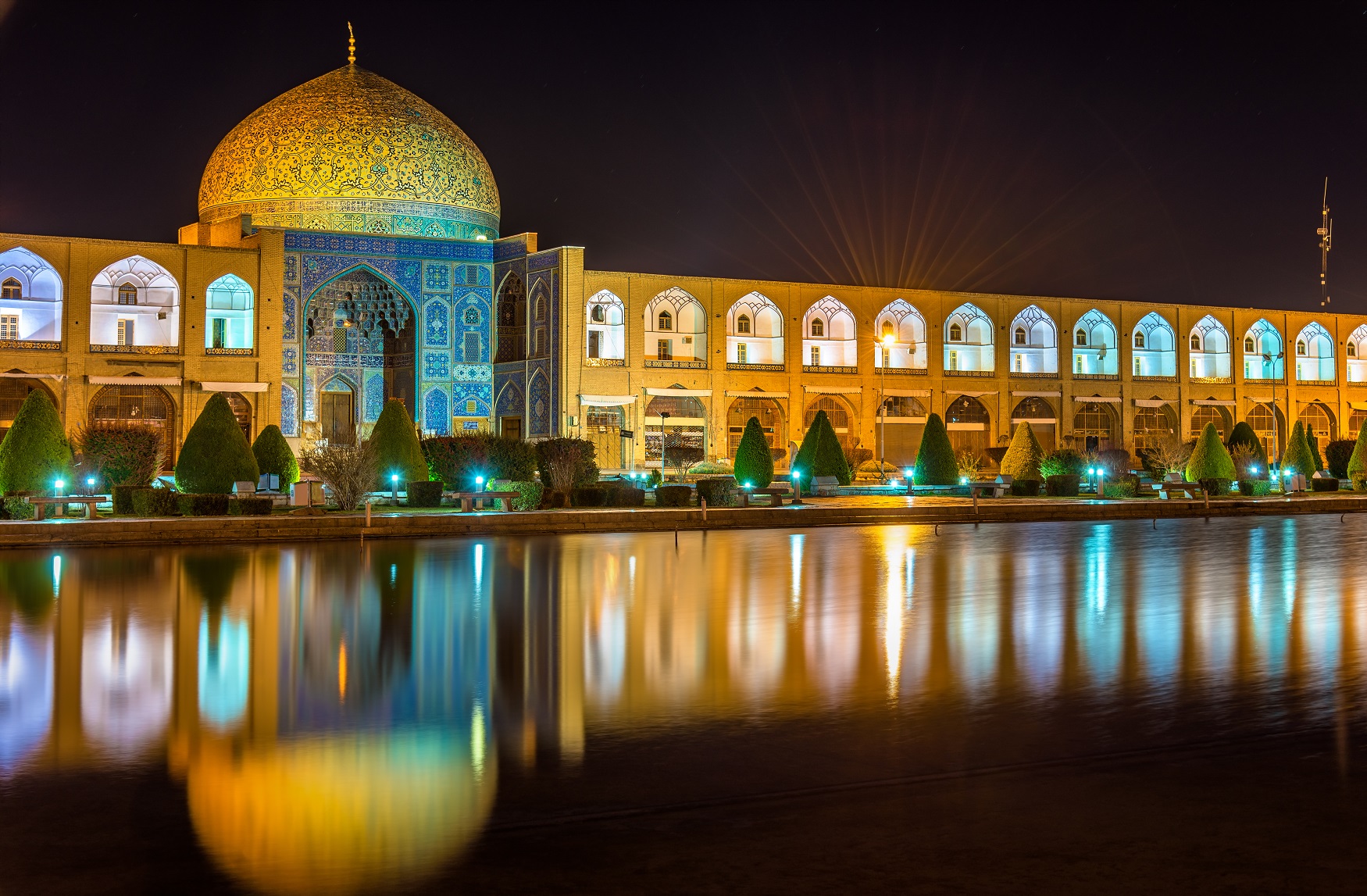 Where to Eat near Naqsh-e Jahan Square
All the best restaurants in the city are located around the square. You can try traditional Persian cuisine in Azadegan café, which is considered to be one of the best cafes in Isfahan. Besides the original menu, you can find interest in the café's interior. You also can have Iranian food in Bastani café, snacks in Roozegar café, or enjoy coffee with desserts in Coffee Left or Café 404.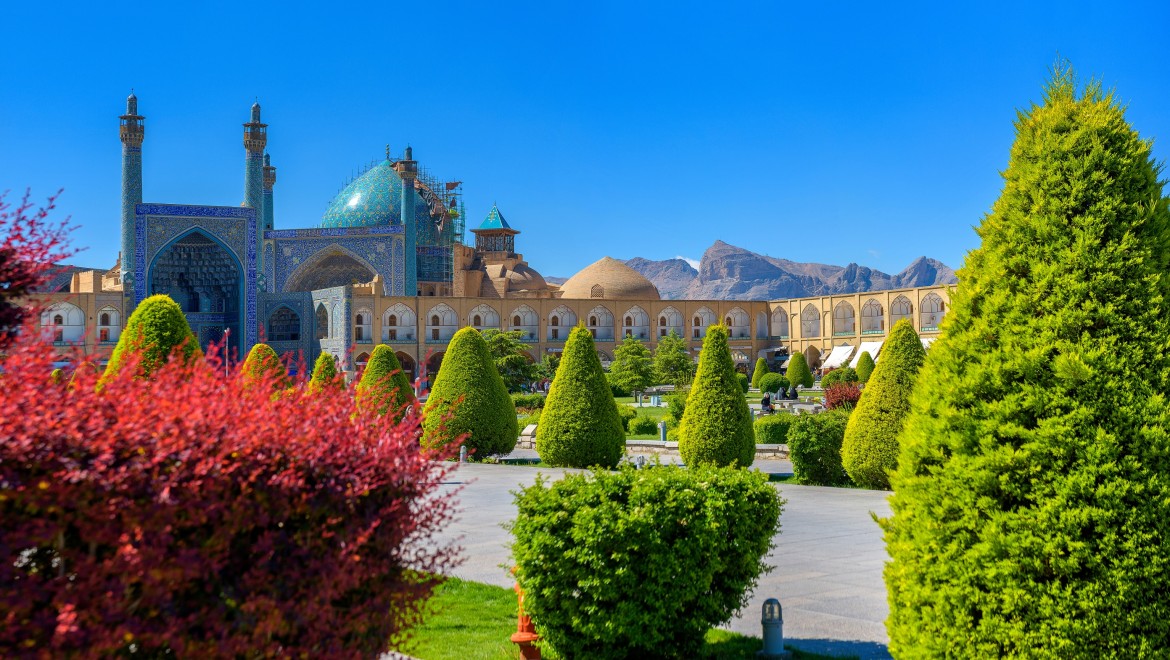 Where to Stay near Naqsh-e Jahan Square
If you would like to stay next to Naqsh-e Jahan Square, there are a lot of options to choose from. Probably, the closest hotel to the square is the 1-star Partikan Hotel. Also among budget options, there are 2-star Pars Hotel, 3-star Part Hotel, and Safavi Hotel. For more luxury stay, check out 4-star Piroozy Hotel and the gem of Iranian hospitality – 5-star Abbasi Hotel, one of the oldest hotels in Iran. If you want to stay in budget accommodation, we also recommend you to take a look at our page: 10 Best Cheap Hotels (Hostels) in Isfahan.

When to Visit Naqsh-e Jahan Square
The square is open to visitors every day for 24 hours, but we recommend to visit it just before the sunset. You can take the most beautiful pictures of the domes of the mosques in the warm evening sunlight. If you want to visit Ali Qapu Palace, plan your visit between 9.00 and 18.30. Opening hours of the mosques are based on praying schedule and differ from season to season.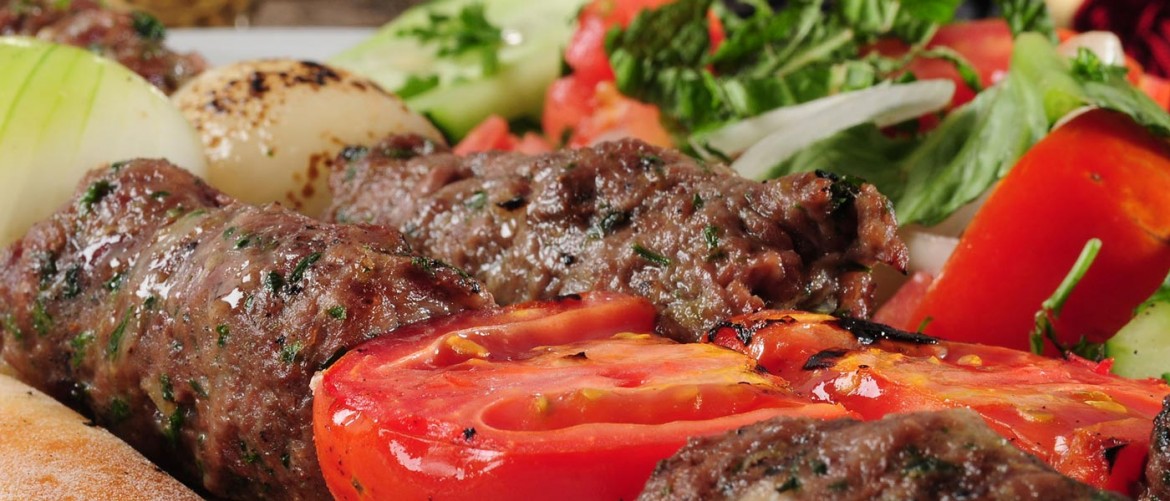 Iranian Tourist Card
Do not bring cash to Iran!

As you may know, using international credit cards is not possible in Iran after political sanctions against Iran.
Apochi offers Iranian Tourist Card to foreign travelers:

- 100% Safe and online, No ATM fee for withdrawal
- Secure and easy way to use your money in Iran
- Acceptable in all shops, restaurants and ATM machines in Iran
- Pay as locals
- Exchange rate based on Central Bank of Iran
Order Now!
Naqsh-e Jahan Square Location
How To Get To Naqsh-e Jahan Square
by Car
If you are driving, there is a parking on Ostandari Street, next to the western wall of the square, and on the eastern side of Shah Mosque.
on Foot
You can take a walk from Hasht Behesht Palace and Chehel Sotoun Palace, Si-o-Se-Pol, Bazaar or Historical Bath - all of them are located within walking distance of each other.
by Metro
If you are staying far from city center or coming from airport or bus station, the closest metro station is Takhti. It is located in 20 minutes walking distance from the square.
by Bus
If you want to use the bus to get to the square, choose a bus passing one of those two stops - Central Library and Khorshid Hospital.
Other attractions in Isfahan
Hotels near Naqsh-e Jahan Square, Isfahan
Book Your Hotel In Isfahan
Book Your Domestic Flights in Iran
Ask your questions about accommodations in Shiraz from our travel experts: