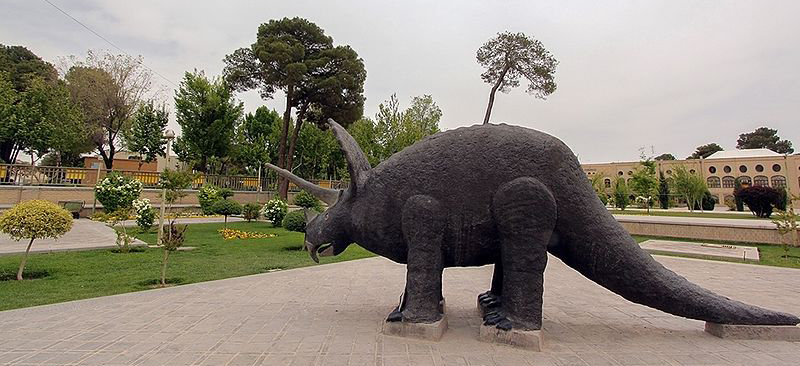 Isfahan Attractions
Natural History Museum of Isfahan
A Story of Nature
In the intersection of Sepah Street and Ostandari Street in Isfahan and in a more than 500-year-old building, there are precious and unique collections of reptiles, birds, mammals, plants, and practically anything that once was alive. Natural History Museum of Isfahan is a homage to taxidermies, fossils, and other parts of remaining creatures. Let's have a look at this museum.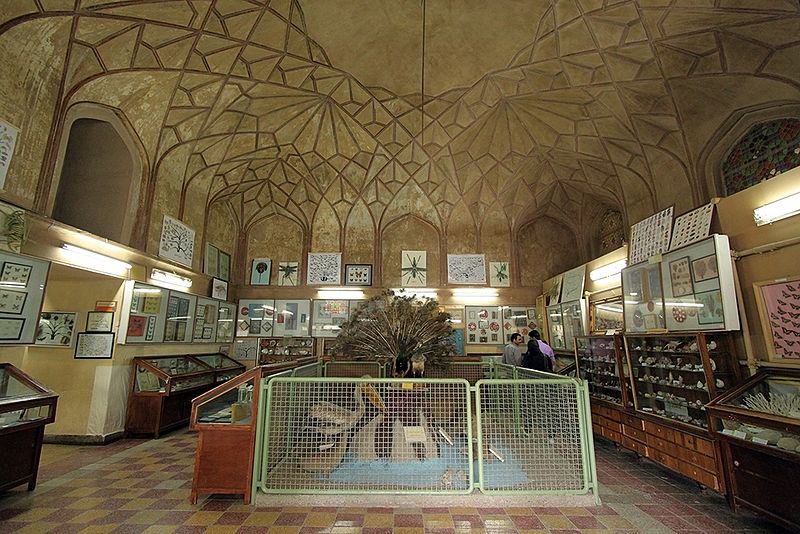 About Natural History Museum of Isfahan
Natural History Museum of Isfahan was built in 1988 by the effort of Dr. Jafarian who collected valuable objects within over 37 years of research from Iran and other parts of the world. After saying hello to a couple of dinosaurs sculptures in the museum yard and then entering the museum, there are seven main halls to visit: Guidance hall, Invertebrates hall, Botany Hall, Geology Hall, Physical geography and maps Hall, Vertebrates hall, and Hall of Graphic training aids.
In these seven halls, you have the opportunity to see different types of Non-beacon beetles include single-cell types, sponges, corals, echinoderms, clams, and arthropods. Also, in botany hall, there are the various flower, medicinal and industrial plants of Iran, you can compare them with their foreign counterparts. The material of the solid earth crust, minerals, crystals, mineral rocks, sedimentary, igneous and metamorphic deposits, and sedimentary structures can be found in geology hall. Find the topographic and geographic maps of Iran in Hall of Graphic Training Aids and enjoy other parts of the museum as well.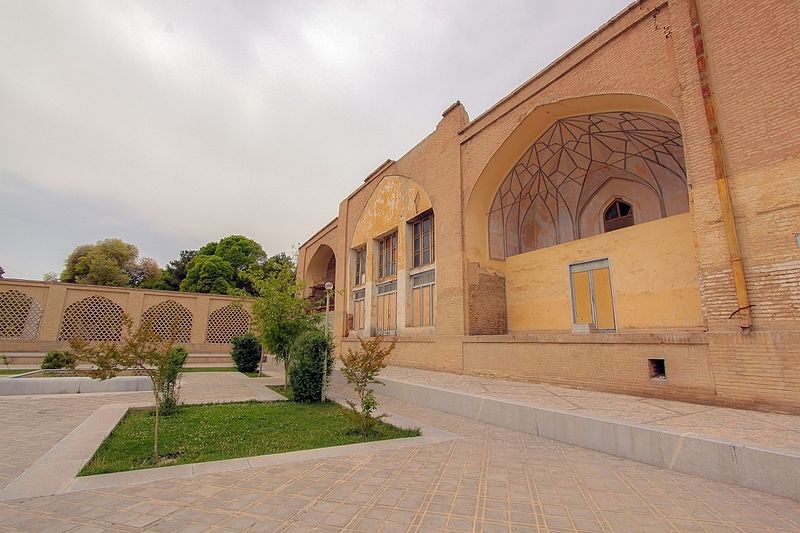 Architecture of Natural History Museum of Isfahan
Does the museum building itself catch your eyes? Well, it is worth mentioning that the Natural History Museum of Isfahan is located in one of the historic building which belongs to Teimory dynasty from the 15th century. This beautiful ancient building has several halls and an Iwan (a rectangular hall or space, walled on three sides, with one end entirely open) designed with interesting Muqarnas and Stuccos.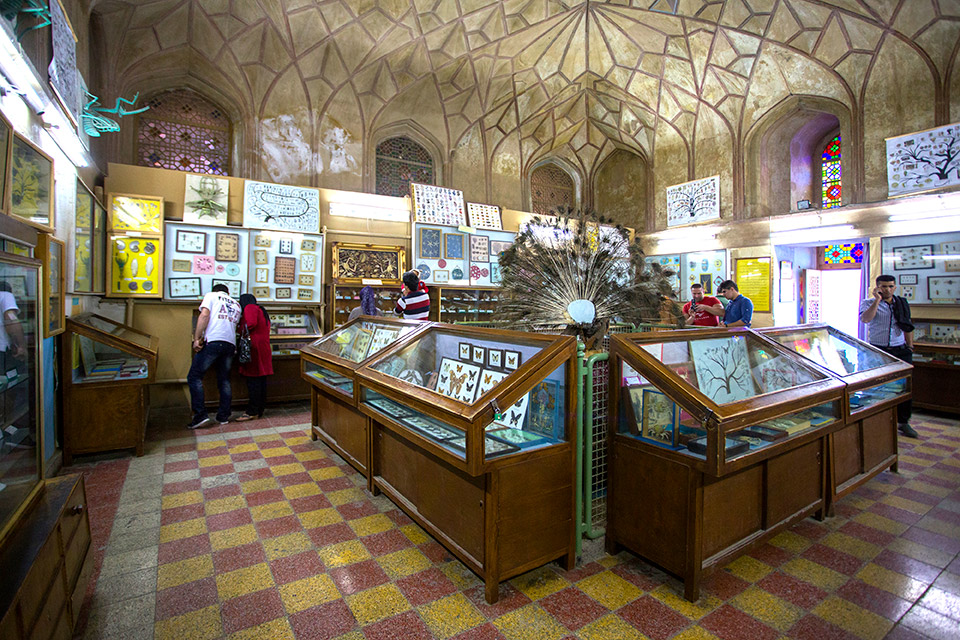 Location of Natural History Museum of Isfahan
As you are in the heart of the city, you are very close to the main tourist attractions of Isfahan. Chehel Sotoun Palace, UNESCO World Heritage Naghsh-e Jahan Square, and Hasht Behesht Palace are in close proximity to the museum. Also, Contemporary Art Museum of Isfahan is next to this museum. If you go a little more southward you will reach the historical Si-o-Seh Pol and Khaju Bridge over Zayandehrud River.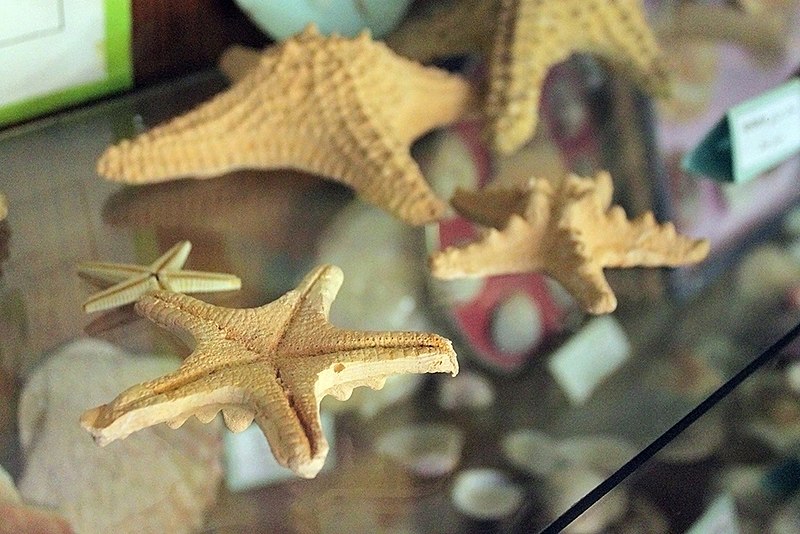 Where to Eat near Natural History Museum of Isfahan
If you get hungry after visiting the Natural History Museum of Isfahan, there are several options for eating around the museum which you can consider. Azam Beryani, Shad Beryani, Grilled Golestan, Messo Qali Café, Maral Restaurant, Top Strips Food, and Toop Food are some of your choices.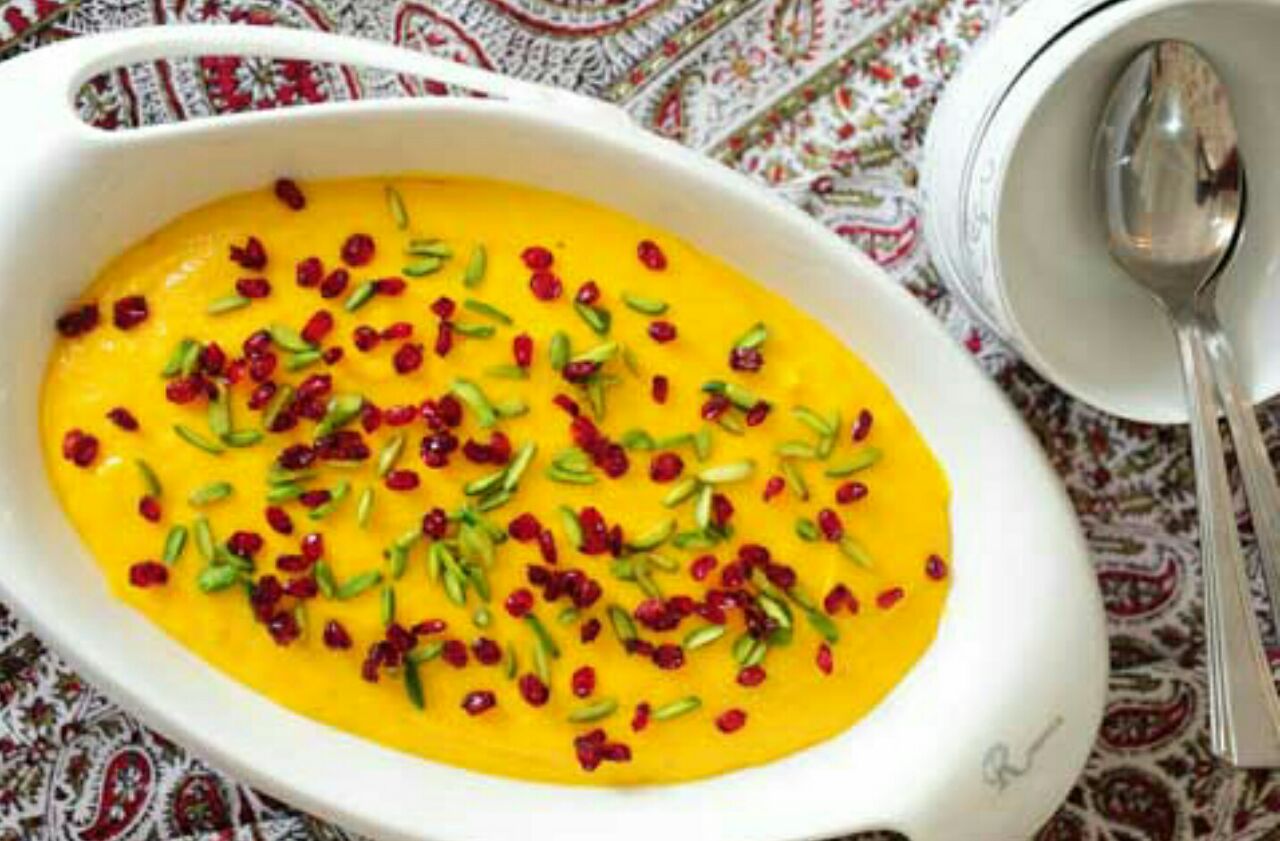 Where to Stay near Natural History Museum of Isfahan
You are in the city center, so there are several options for your accommodation. Partikan Hotel, Venus Hotel, Safir Hotel, Safavi Hotel, Hasht Behesht Hotel, Piroozi Hotel, Abbasi Hotel, and Setareh Hotel are some places that you can take into consideration.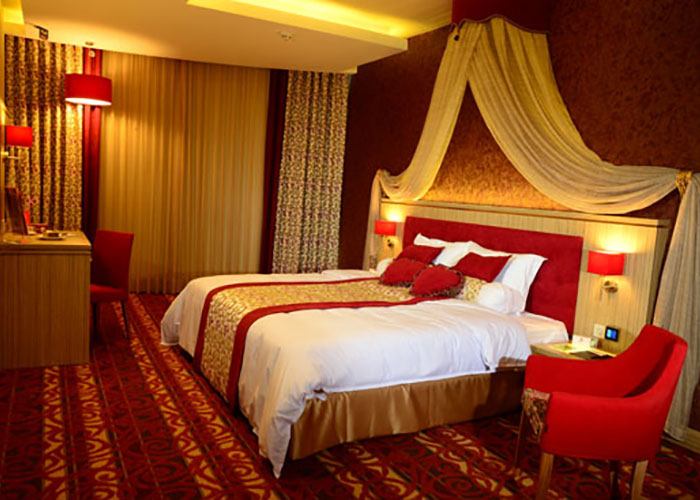 Found Natural History Museum of Isfahan interesting? Explore more…
Natural History Museum of Isfahan Location
How To Get To Natural History Museum of Isfahan
by Car
You can reach the museum from Sepah St. or Hakim St. You can use Hakim Parking for your car.
on Foot
The museum is located between Chehel Sotoun Palace and Naghsh-e Jahan Sq. and you can reach this place with less than a 5-minute walk.
Other attractions in Isfahan
Hotels near Natural History Museum of Isfahan, Isfahan
Book Your Hotel In Isfahan
Book Your Domestic Flights in Iran
Ask your questions about accommodations in Shiraz from our travel experts: