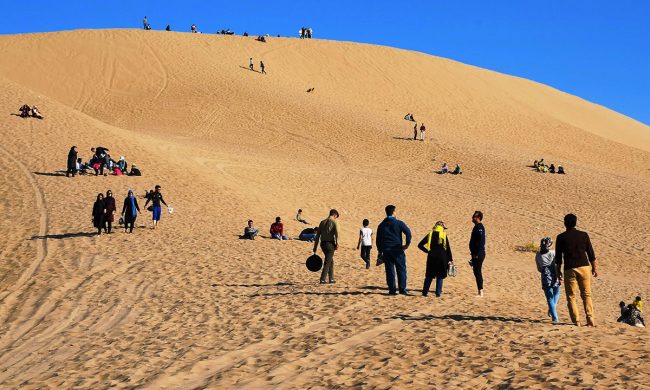 Isfahan Attractions
Varzaneh Desert
Whitest City in Iran
At the southeast of Isfahan province just along with the eastern end of Zayandehrud River, you will get to see an amazingly wide desert known as Varzaneh Desert. Until recently, Varzaneh was famous as the "Whitest City in Iran" due to its girls and women who usually wear white Chador which is an Islamic garment.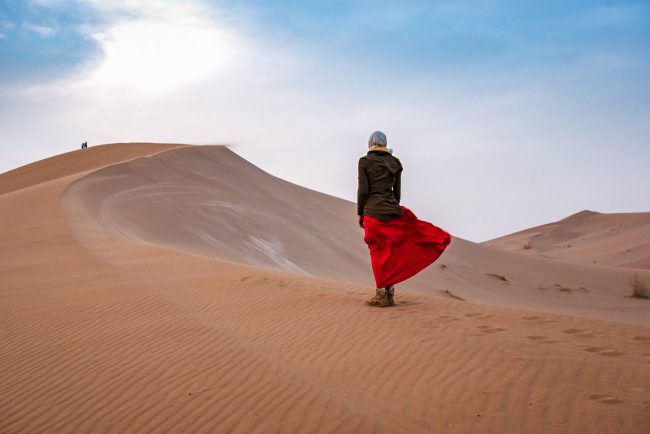 Location of Varzaneh Desert
Located 105 kilometers far from Isfahan, Varzaneh Desert is the dry part of Isfahan province. You need to drive 5 hours and a half to get to this desert from Tehran. If you are in Varzaneh city, you should drive 10 kilometers southward.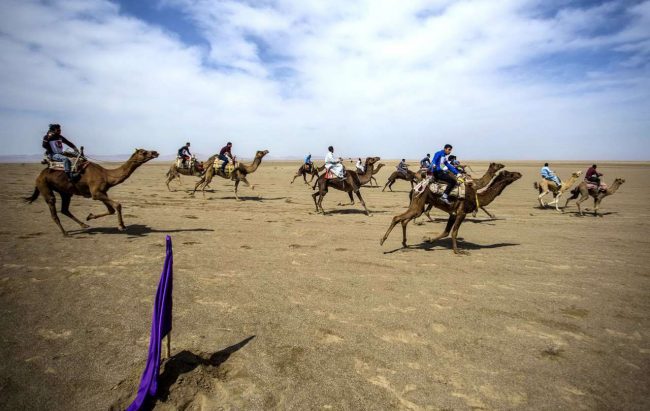 Things to Do in Varzaneh Desert
Deserts have always been charming destinations to backpackers or nature tourists. Varzaneh Desert, like other deserts, lets us walk on the soft golden sand for hours and drown in its pleasant silence. You can ride one of the many camels in this desert. If you visit this desert in April or May, you can join the camel riding competition.
Zip Line experience here is far too different from almost anywhere else. Motorbiking and off-roading are your other options to feel the true excitement of the atmosphere you are in. However, according to Iranian environmentalists, these two activities have changed the texture of the area. As a result, if we want to keep the beauty of the desert for the next generations, it is better to avoid these leisure activities.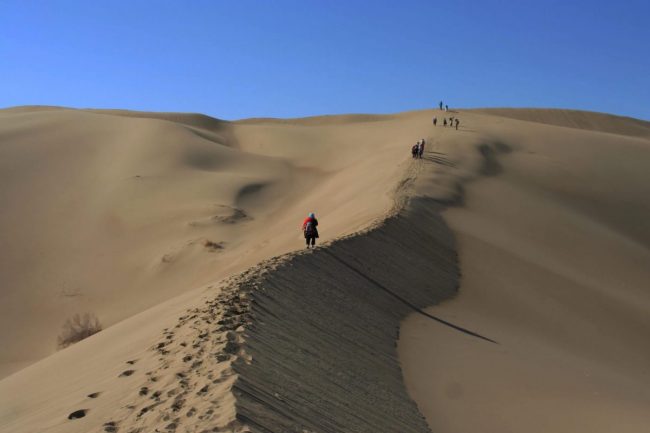 Gav Chah
One of the interesting places you can visit here is Gav Chah. In addition to renting suites, this area can perfectly represent the traditional and local life. The name of the area has a background story and that is the fact that the cows (Gav) used to pull out water from the well (Chah) in the past. However, this process has changed with the evolutions in technology and today it is symbolically done only for the tourists.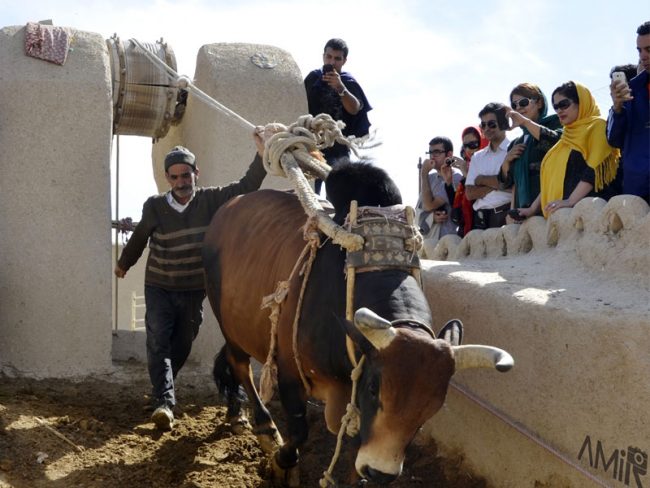 Ghale Ghortan
Another attraction you can see when in Varzaneh is Ghale Ghortan or Ghortan Castle. It is claimed that this citadel is the biggest adobe structure in Iran after Arg-e Bam.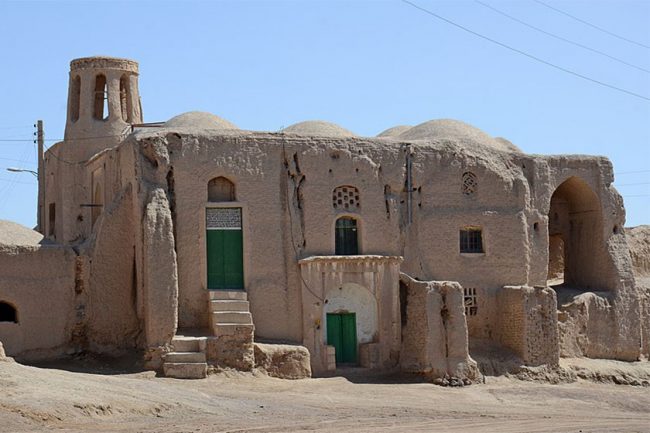 Kabootar Khane
Located in Ghortan village, this 15-meter tower is located along with the eastern end of Zayandehrud River in the northwestern part of Ghale Ghortan. As the birds have made their nests on this tower, the tower is called Kabootar Khane (House of Birds).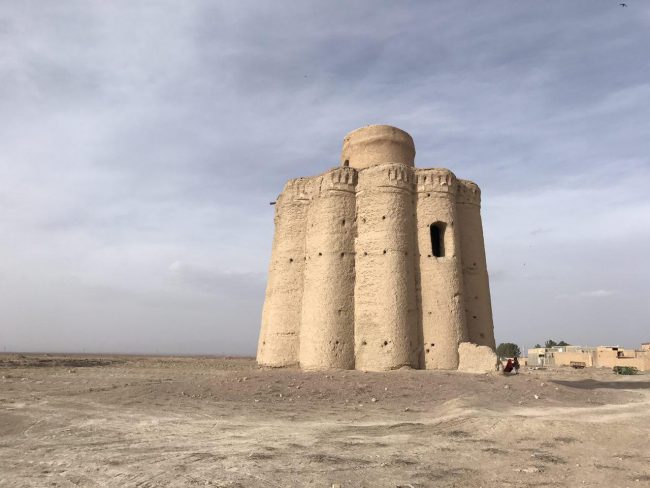 Khara Salt Lake
Khara Salt Cave is full of salt crystals and red alga. Salt excavations for industrial use are daily done here. The spectacular view it gives to the landscape is definitely worth a visit.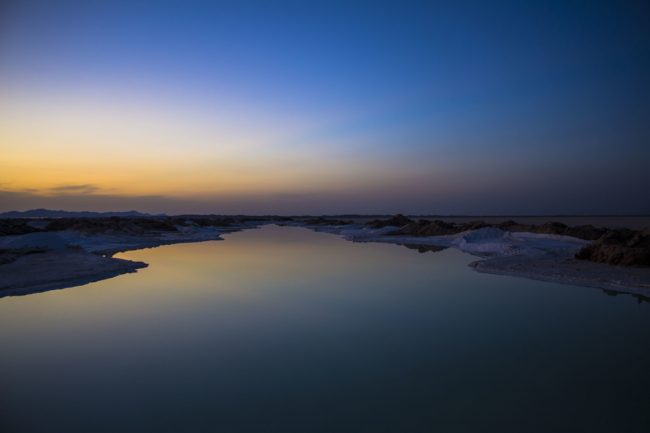 Where to Stay near Varzaneh Desert
Negaar Varzaneh Traditional Guesthouse and Chapaker Guesthouse are two budget accommodations near Varzaneh Desert.
How To Get To Varzaneh Desert
by Car
You can get to Varzaneh Desert by following Zayandehrud River eastward.
by Bus
You can also join the tours in Isfahan and easily get to Varzaneh Desert.
Other attractions in Isfahan
Hotels near Varzaneh Desert, Isfahan
Book Your Hotel In Isfahan
Book Your Domestic Flights in Iran
Ask your questions about accommodations in Shiraz from our travel experts: