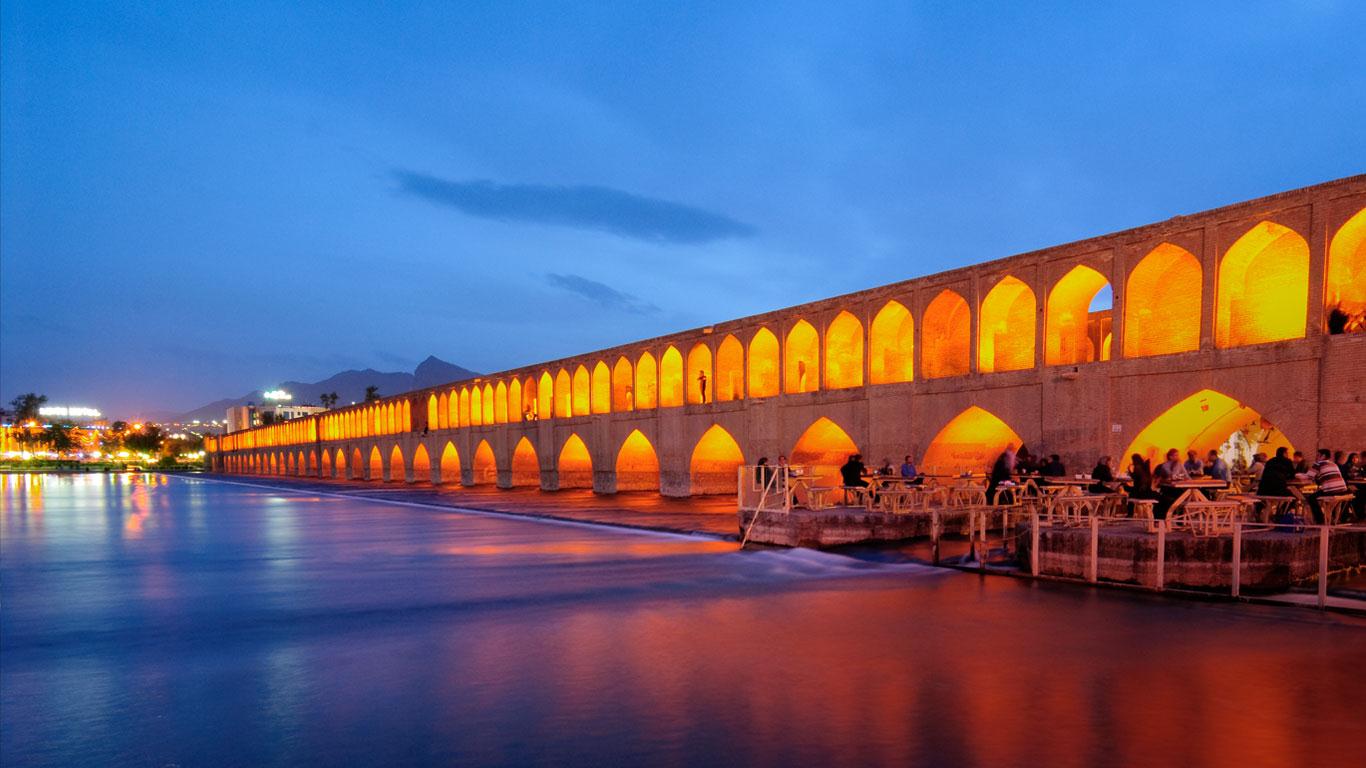 Isfahan Attractions
Zayandehrud River
A Chain of Pearls
It is not at all a hard to believe exaggeration if it is claimed that Zayandehrud River is the main reason why nowadays Isfahan is considered as a city. The population growth near this river in the ancient times has caused Isfahan to be known by its chain of bright pearls, Zayandehrud River.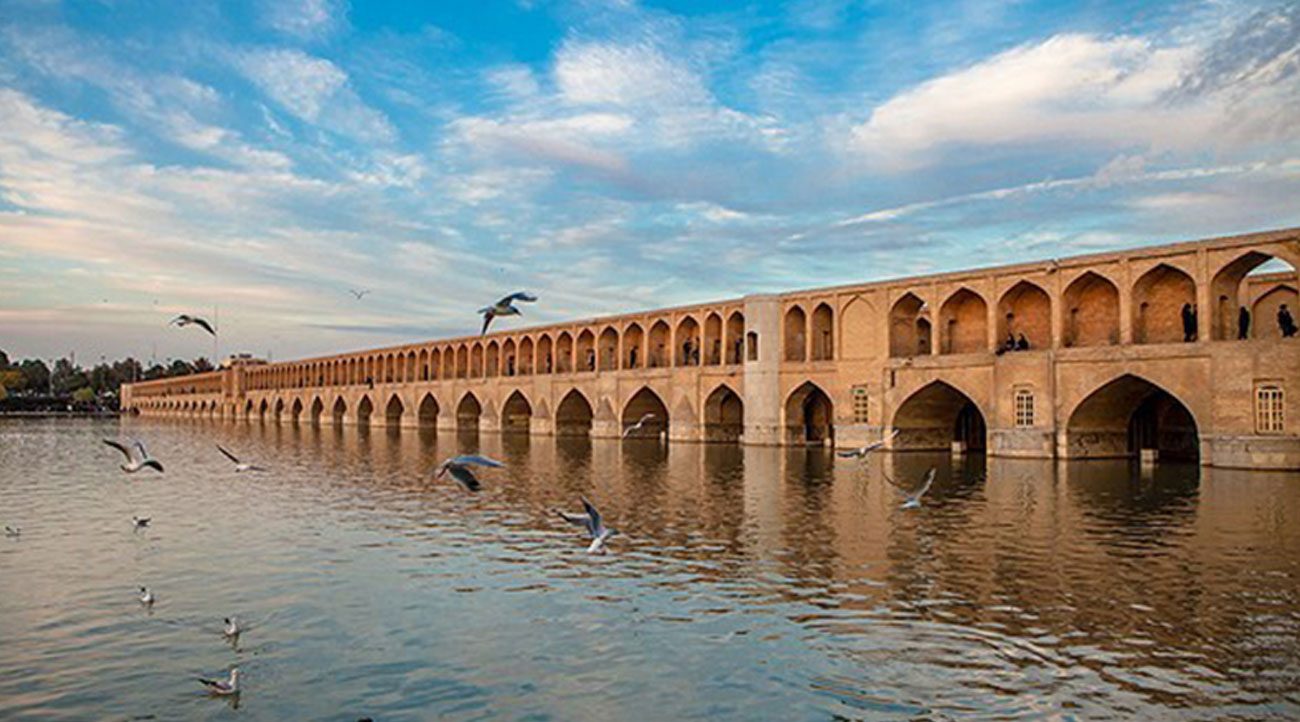 Location of Zayandehrud River
Located all throughout Isfahan from west to east, Zayandehrud River is the largest river in the plateau of Iran. It starts from Zagros Mountain Chains in the west and ends in Gavkhooni Swamp in the East. There are several well-known bridges over this river which were mainly constructed by the kings of the Safavid era to facilitate getting to their gardens in northern or southern regions. Therefore, all you need to do whenever you felt like visiting this river, you can simply get to beautiful Isfahan and reach one of these bridges.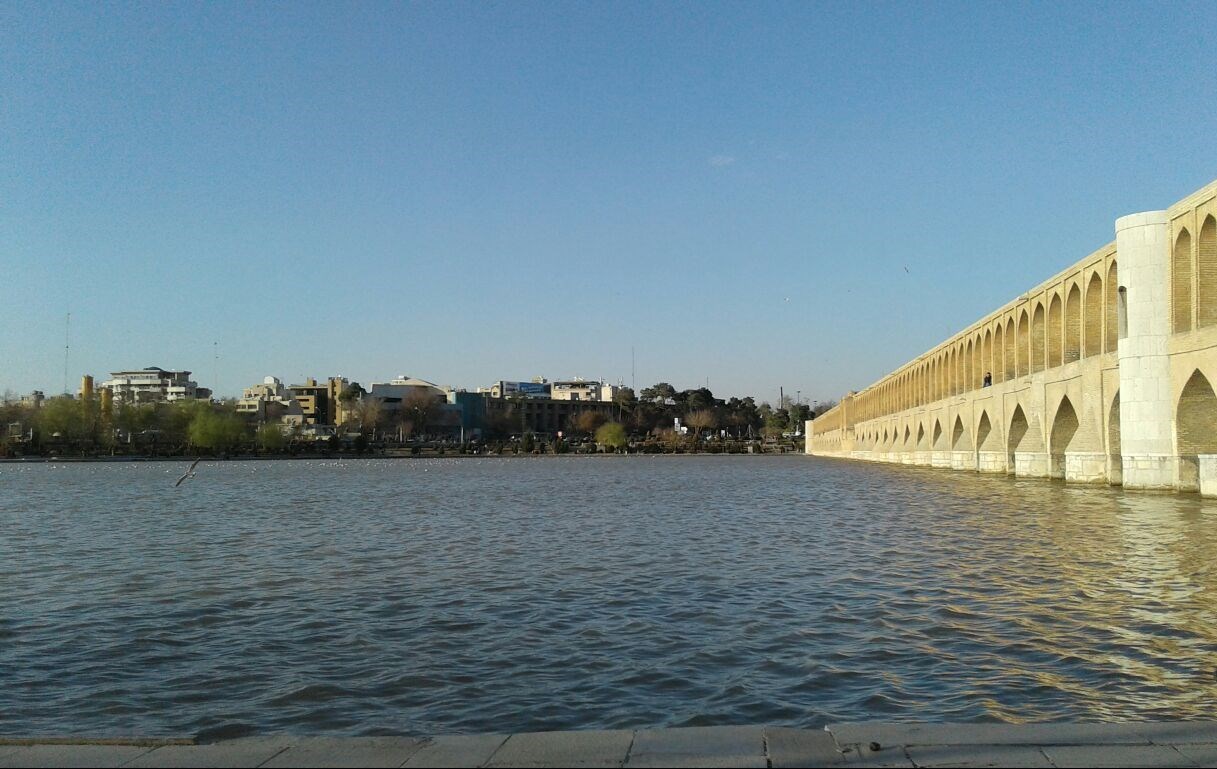 History of Zayandehrud River
Spread over Isfahan with a 41500-square-kilometer width, Zayandehrud is an entirely closed area with no exit to any sea. The source of water for Zayandehrud River is Zard Kooh hillsides which are located somewhere between Isfahan and Lorestan provinces. There is a circular space which is famous to be called 'Cheshmeh Janan' or 'Janan Spring' and is a source of this river. The water of the mentioned spring flows eastwards and gets to another spring called 'Chehel Cheshmeh' or 'Forty Springs'. Furthermore, two other springs 'Khoresang' and 'Koodang' join this flow from the northern region. Another stream called 'Zarrinrud' connects it from the southern area. Zarrinrud is actually the most important branch which is supplied by Zard Kooh hillsides. All these branches are joined together and create the magnificent Zayandehrud River which literally means a river that gives life.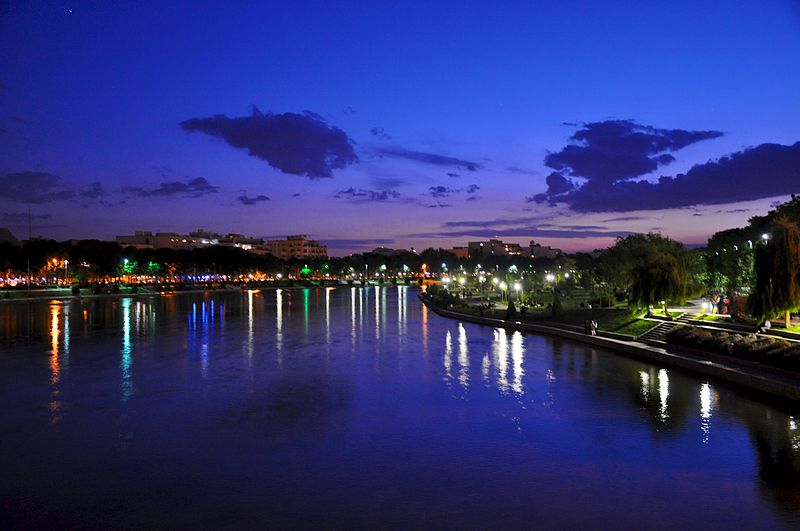 Things to Do near Zayandehrud River
Nothing can compare with the pleasure one can get out of standing on one of the bridges over the Zayandehrud River. Si-o-Seh-Pol Bridge, Khajoo Bridge, Joui Bridge, and some other less well-known bridges are the attractions nearby this river and everyone can provide themselves with an opportunity to make some unforgettable moments in Isfahan.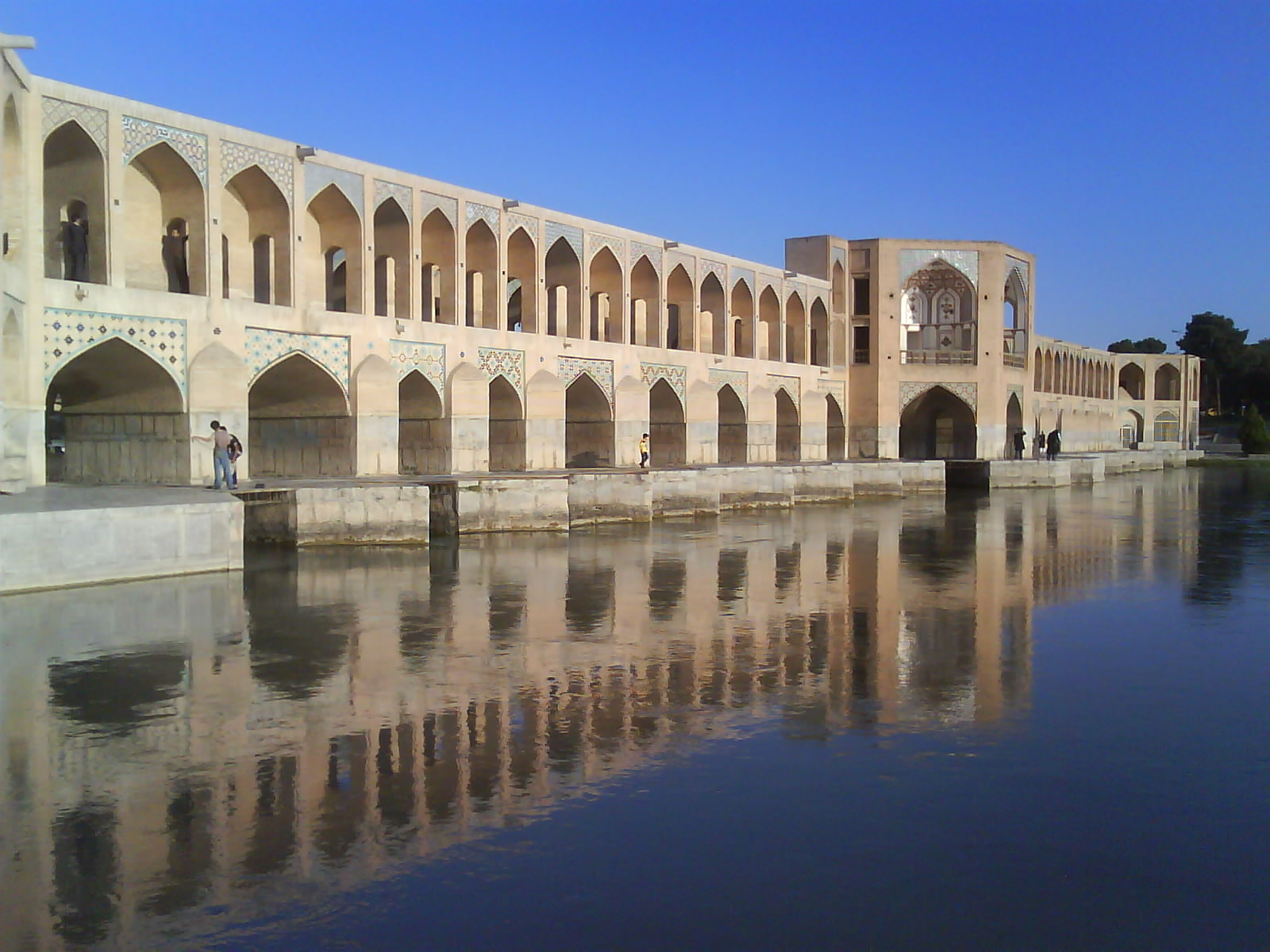 Zayandehrud, Today
Sad to say, Zayandehrud River is not doing well these days. Interfering with the nature of Zayandehrud has caused it to be in serious danger. Unqualified leaders of the city are destructing this ancient attraction which was once the only reason why people were attracted to Isfahan to live next to this river and accordingly, the main reason why Isfahan itself was recognized as a city. We do hope for the better decision makers considering Zayandehrud River who care about Iran's natural possessions which brought Isfahan the greatest culture and civilization.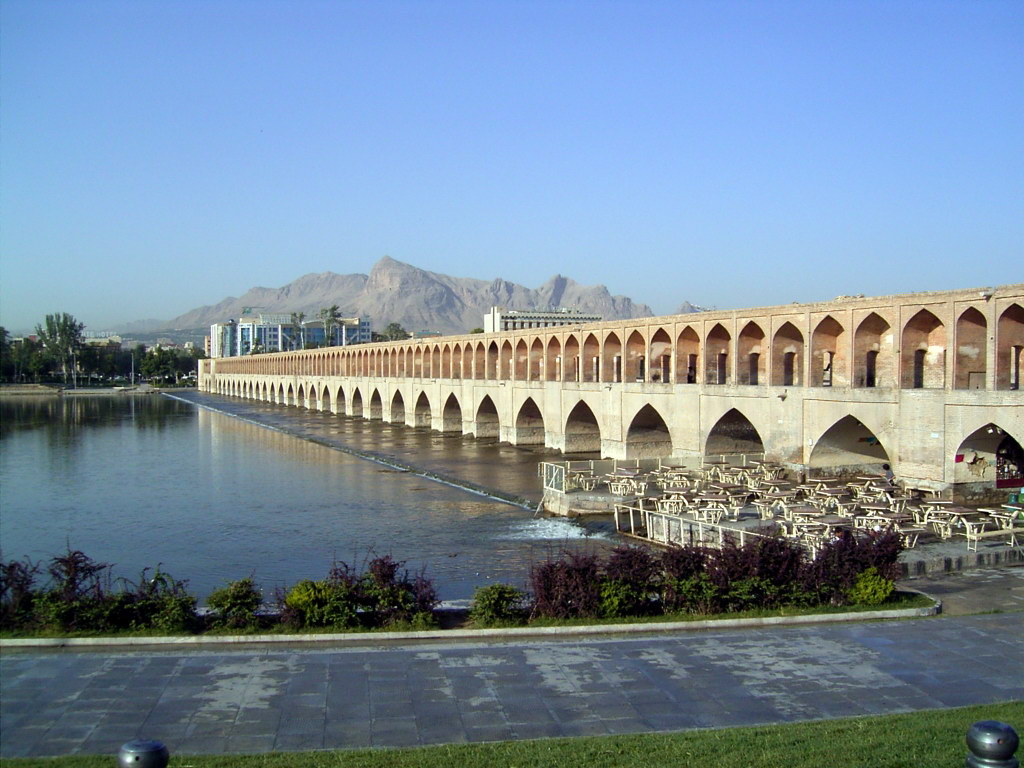 Where to Eat near Zayandehrud River
Changal Restaurant, Pasto Restaurant, Arakhan Restaurant, Nikan Restaurant, Shahrzad Restaurant, and many other restaurants are close to this river in the central part of Isfahan.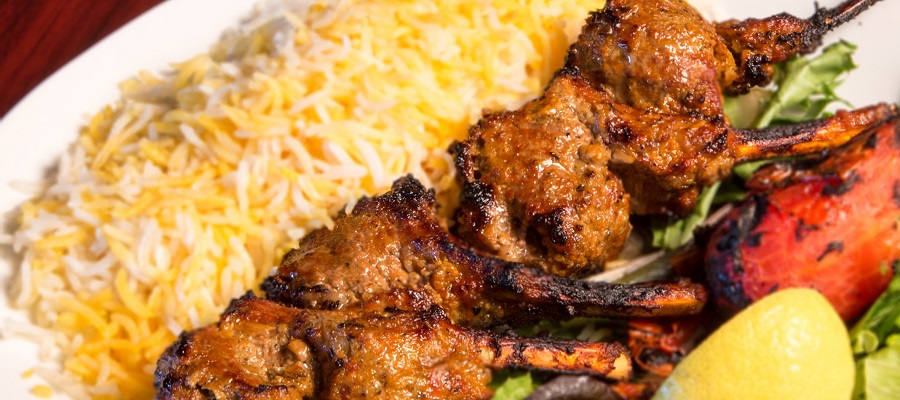 Where to Stay near Zayandehrud River
Tourist Hotel (3-Star), Ali Qapu Hotel (4-Star), Kowsar Hotel (5-Star), Julfa Hotel (2-Star), Espadana Hotel (3-Star), Chehel Panjereh Hotel (2-Star), and Khajoo Hotel (4-Star) are the places you can choose from if you want to spend your nights in the vicinity to Zayandehrud River.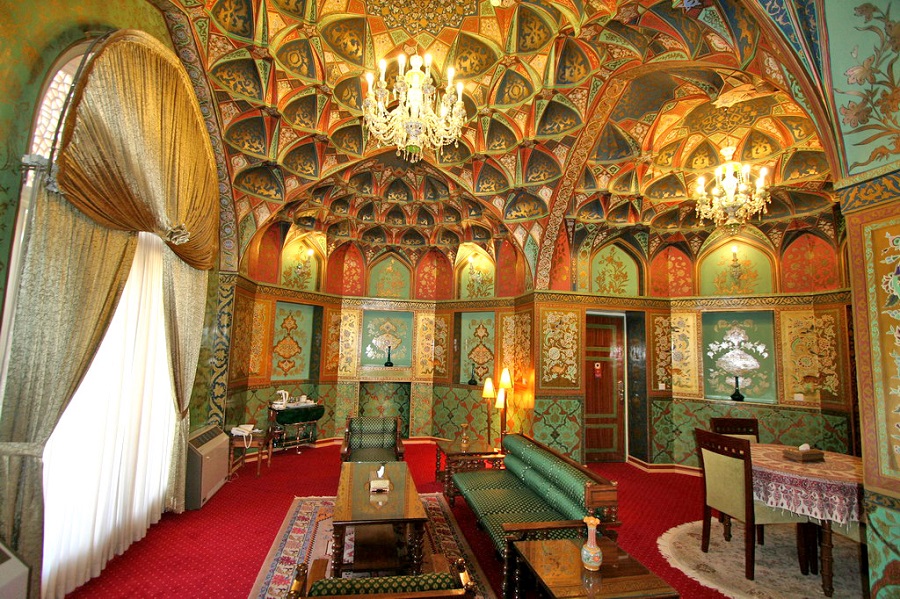 Zayandehrud River Location
How To Get To Zayandehrud River
Other attractions in Isfahan
Hotels near Zayandehrud River, Isfahan
Book Your Hotel In Isfahan
Book Your Domestic Flights in Iran
Ask your questions about accommodations in Shiraz from our travel experts: