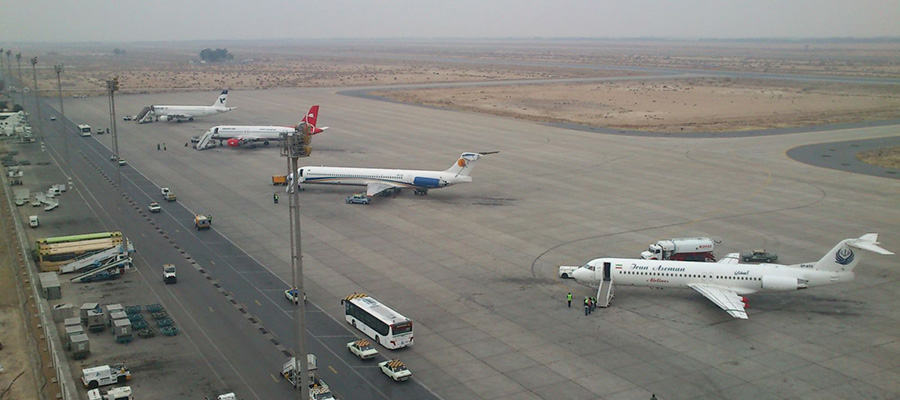 Isfahan Attractions
Isfahan Airport
A Gate to "half the world"
As you might have heard, Isfahan is called by the phrase "half the world". This phrase draws many curious travelers to find out what the deal with this city is. Accordingly, Isfahan International Airport (IFN) was established with the aim of educational services and providing flights, so that travelers can visit this historical city more conveniently. let's take a quick look at Isfahan Shahid Beheshti Airport.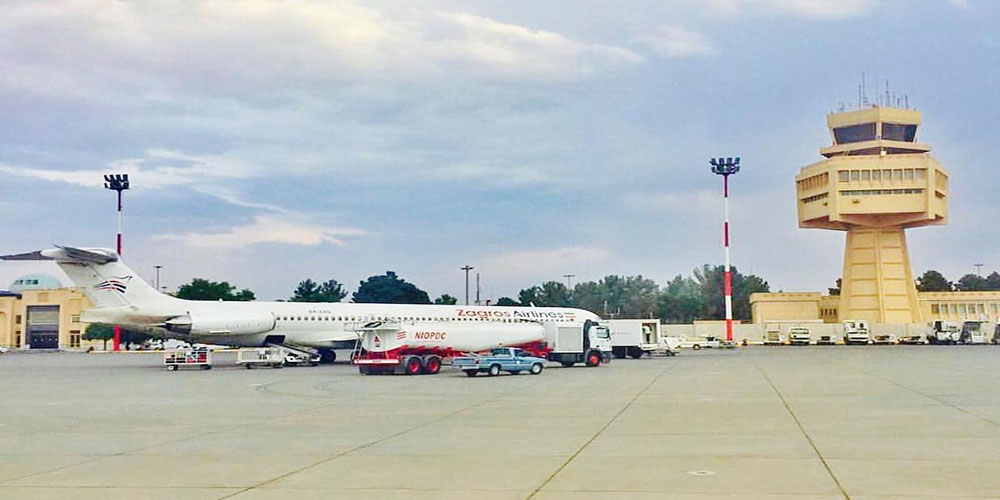 About Isfahan International Airport
Due to the increasing demand for commuting in Isfahan province, in 1984, Isfahan airport started working to provide domestic and international flights. After a short time, this airport practically entered the country's air fleet. Although, initially, Isfahan Airport was being used as a military airport according to the circumstances and needs of the time. According to the contract signed between Iran and France, it was decided that one of the world's airport design and development team take care of the expansion of Isfahan Airport. Generally, the statistics regarding the passengers commute through this airport has been increased to 22%. You can also find useful data and information in Tehran to Isfahan flights.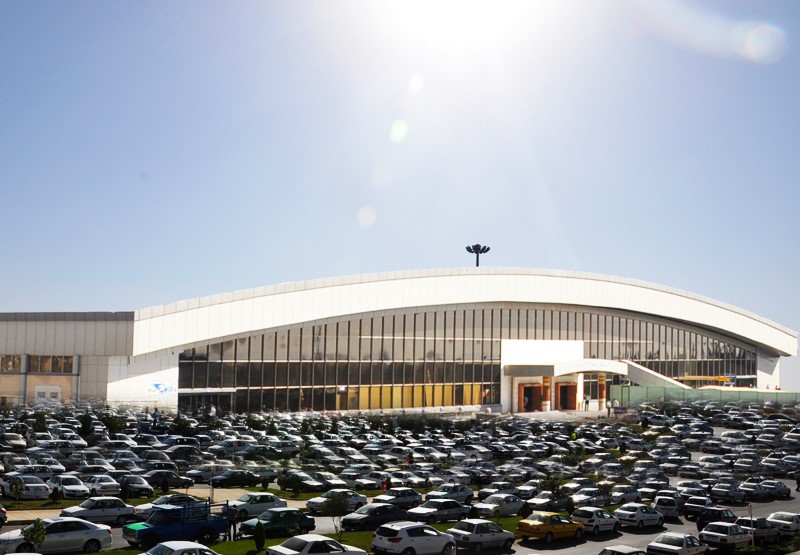 Location
Isfahan Airport (Shahid Beheshti) is located in the northeast Isfahan province, surrounded by the calm of the deserts. This outstanding location which is about 29 Km far from Isfahan city center, is one of the benefits of this airport for the fair distance from the city keeps people safe from the sound pollution caused by airplanes.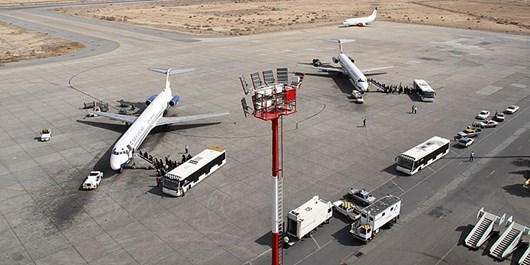 Isfahan International Airport Terminals
Isfahan Airport has two separate terminals for domestic and international flights.
Terminal No.1: Domestic flights are operated on this terminal. There is a baggage transit hall, supermarkets, souvenir shops, restaurants, and an emergency room.
Terminal No.2: This terminal supports international flights. Features of this terminal include passport office, Pilgrimage office, customs office, entrance hall, bank branches, and restroom.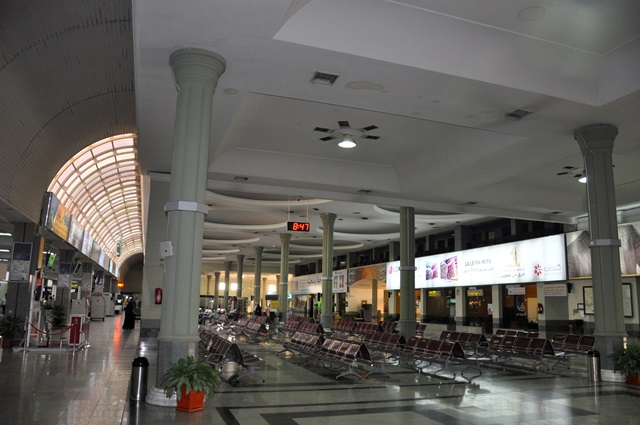 Airlines
Airlines that use Isfahan International Airport as a flight hub include:
Taban Airline
Iran Airline
Nasim Airline
Mahan Airline*
Kish Airline
Qeshm Airline
Meraj Airlines*
Iranian Naft Airline
Zagros Airline
*At the moment, due to the political sanctions and European laws, we are not allowed to sell Meraj airline and Mahan Airways flight tickets. We will start selling online tickets for mentioned airlines when sanction lift again. We do apologies for the inconveniences.
Where to Stay near Isfahan Airport
In case you want to book your hotel before your flight to Isfahan, you will have a wide range of options, whether traditional or luxury like Abbassi Hotel, Ghasre Monshi Hotel, or Parsian Kowsar Hotel. You can find more options in TOP 4 LUXURY ACCOMMODATIONS. Moreover, if you want to save your money and are thinking of low budget accommodation you will find nice cheap hotels in TOP 5 CHEAP HOTELS in Isfahan.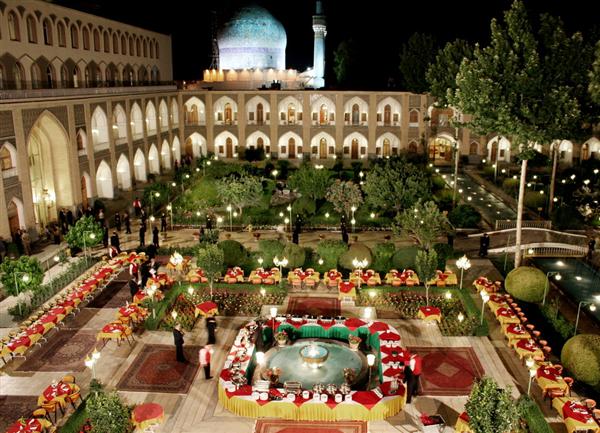 Attractions near Isfahan Airport
Isfahan is called "half the world" for a reason and that is because you can find many ancient monuments that remained from different centuries ago. No matter you want to travel to Isfahan for tourist or business agendas, you wouldn't want to miss visiting all these places. You can explore the history through places like Si-o-se Pol Bridge, Hasht Behesht Palace, Vank Cathedral, and many others. So make up your mind and book your cheap flight to get acquainted with Iran bygone times with Isfahan.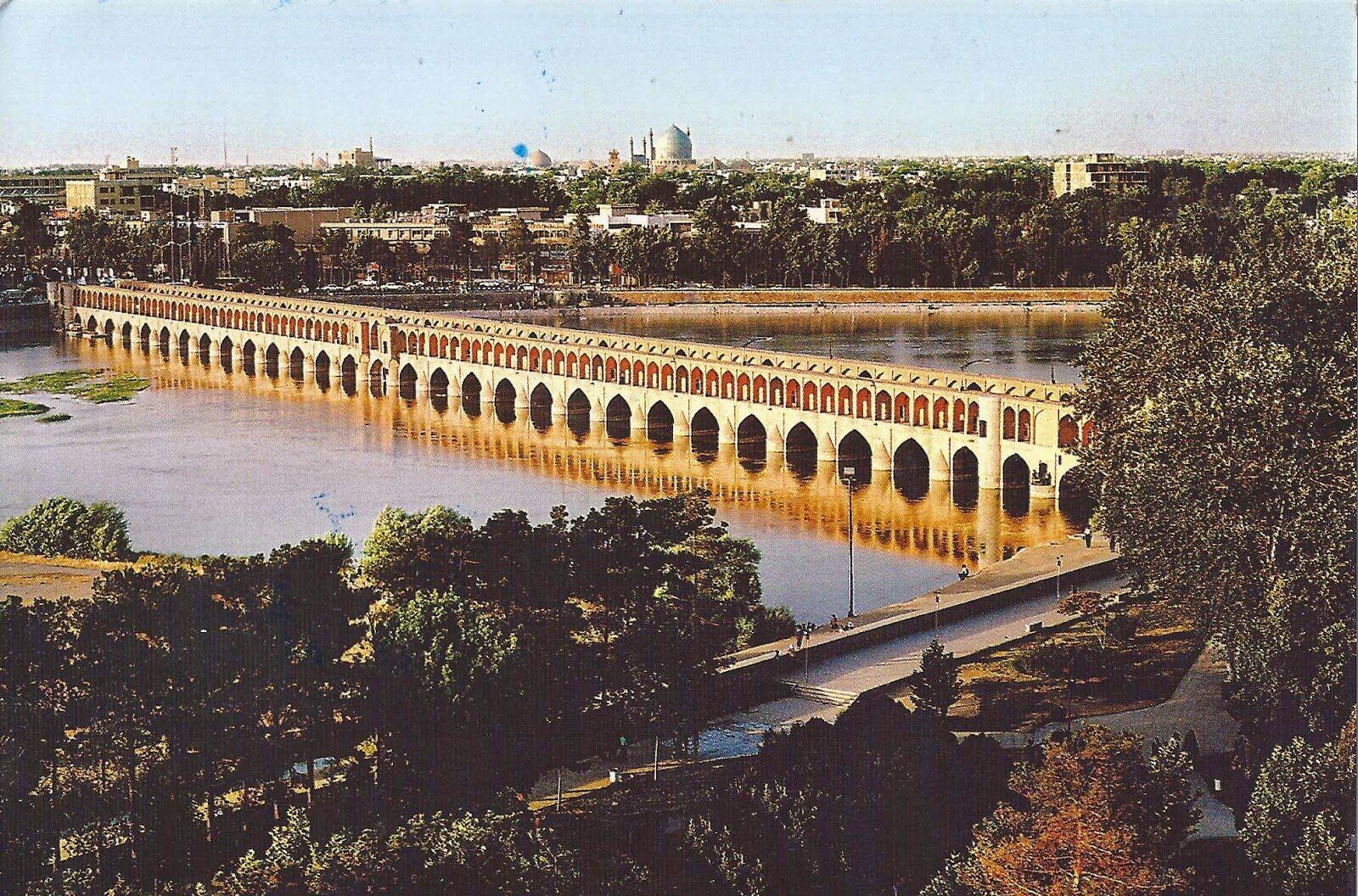 Additional Info
Name: Isfahan International Airport (Isfahan Shahid Beheshti Airport)
IATA: INF
ICAO: OIFM
Official Website: https://isfahan.airport.ir/
Airport Type: Public transport and military
Number of terminals: 2
Address: Ardestani Highway, Chamran Highway, Isfahan
How To Get To Isfahan Airport
By Car
If you intend to drive to the airport you should reach to Ardestani Highway. To do that, you need to take Chamran Road or Shahid Agha Babaee Road to reach Ardestani Highway. Then drive for 13 Km directly, then exit the highway to the airport. After 5 minutes you will reach your destination.
By Bus
There is a special bus line from Isfahan city to the airport from Kaveh bus terminal to Isfahan Airport and vice versa which transportation service between 6 AM to 9 PM.
Other attractions in Isfahan
Hotels near Isfahan Airport, Isfahan
Book Your Hotel In Isfahan
Book Your Domestic Flights in Iran
Ask your questions about accommodations in Shiraz from our travel experts: