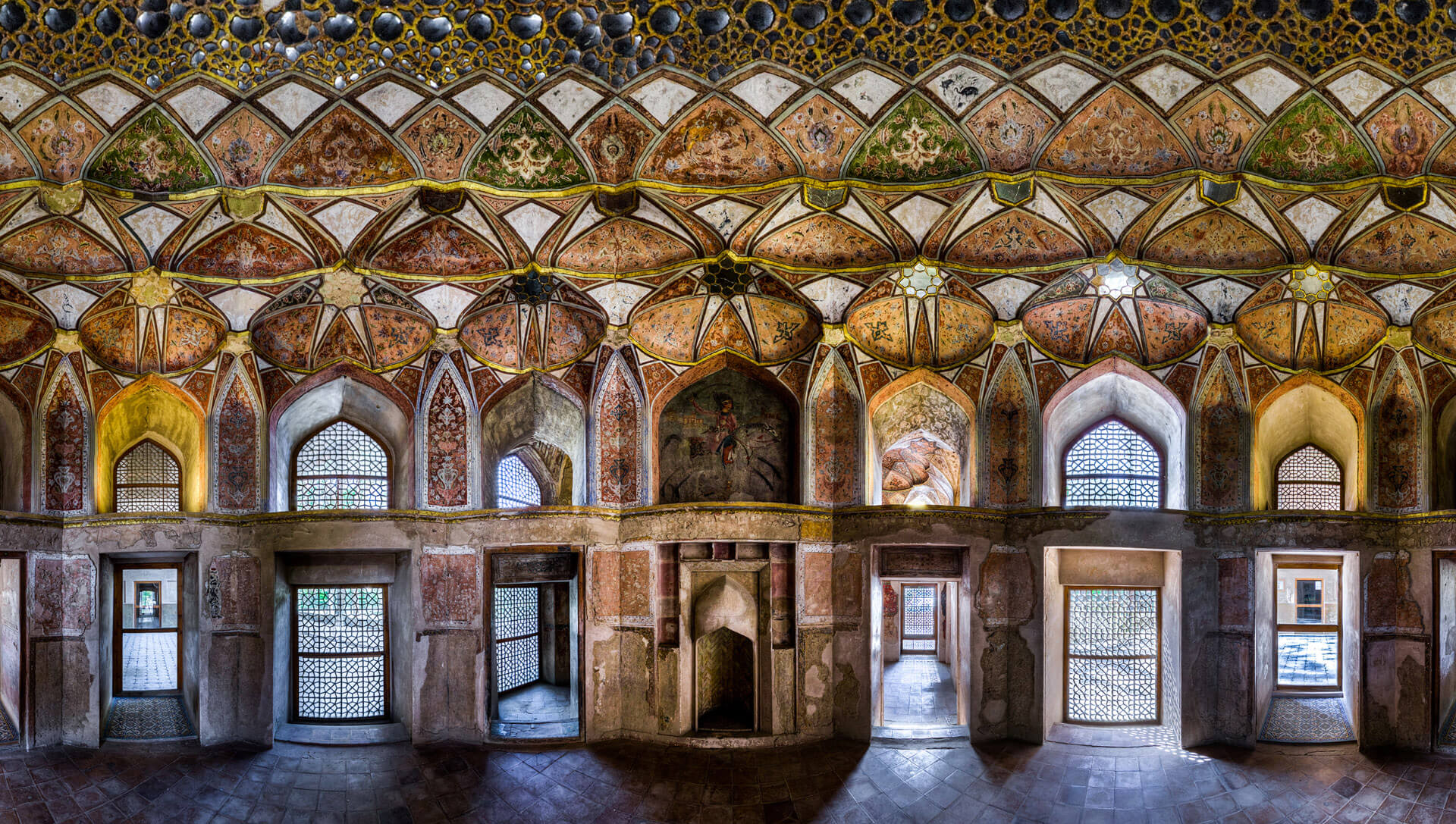 Isfahan Attractions
Hasht Behesht Palace
A Garden with a Majestic Palace Inside
One of the remaining monuments of Safavid Era is Hasht Behesht Palace. Its brilliant architecture along with its design and decoration have made it a legendary palace. It has four different façades each one visible through a particular angle. There is also a garden around this structure from which not much has remained. However, a park has recently been established near the building with modern affiliations.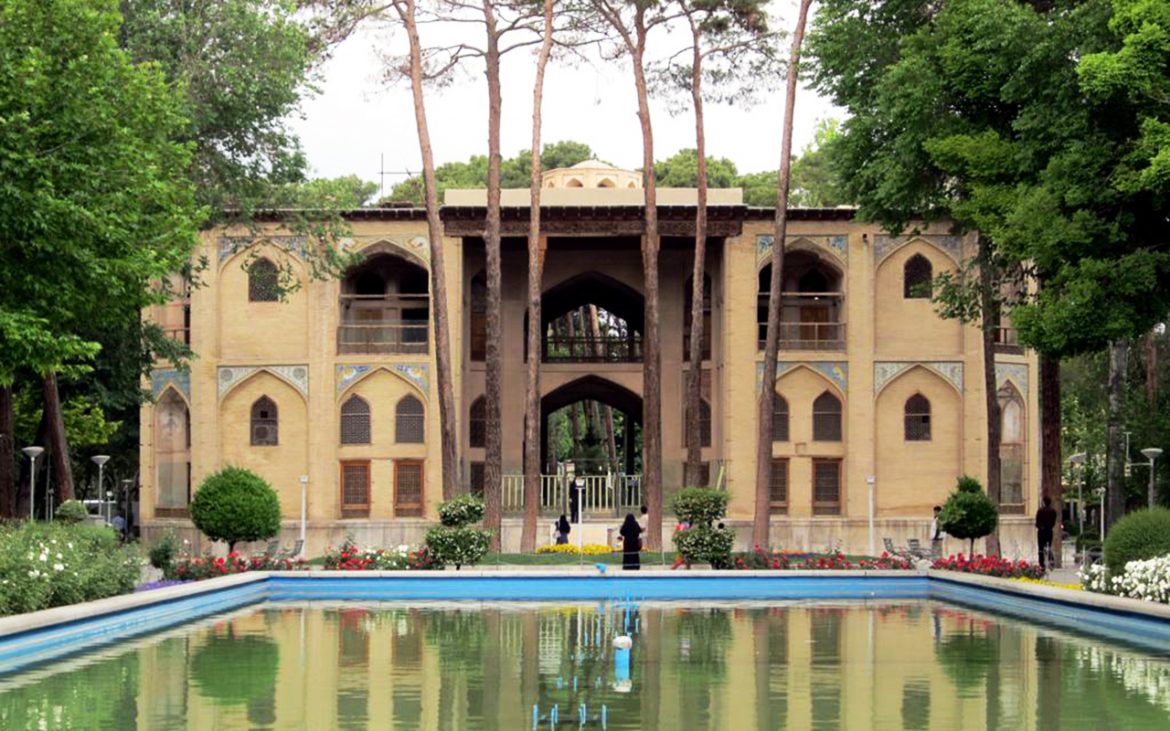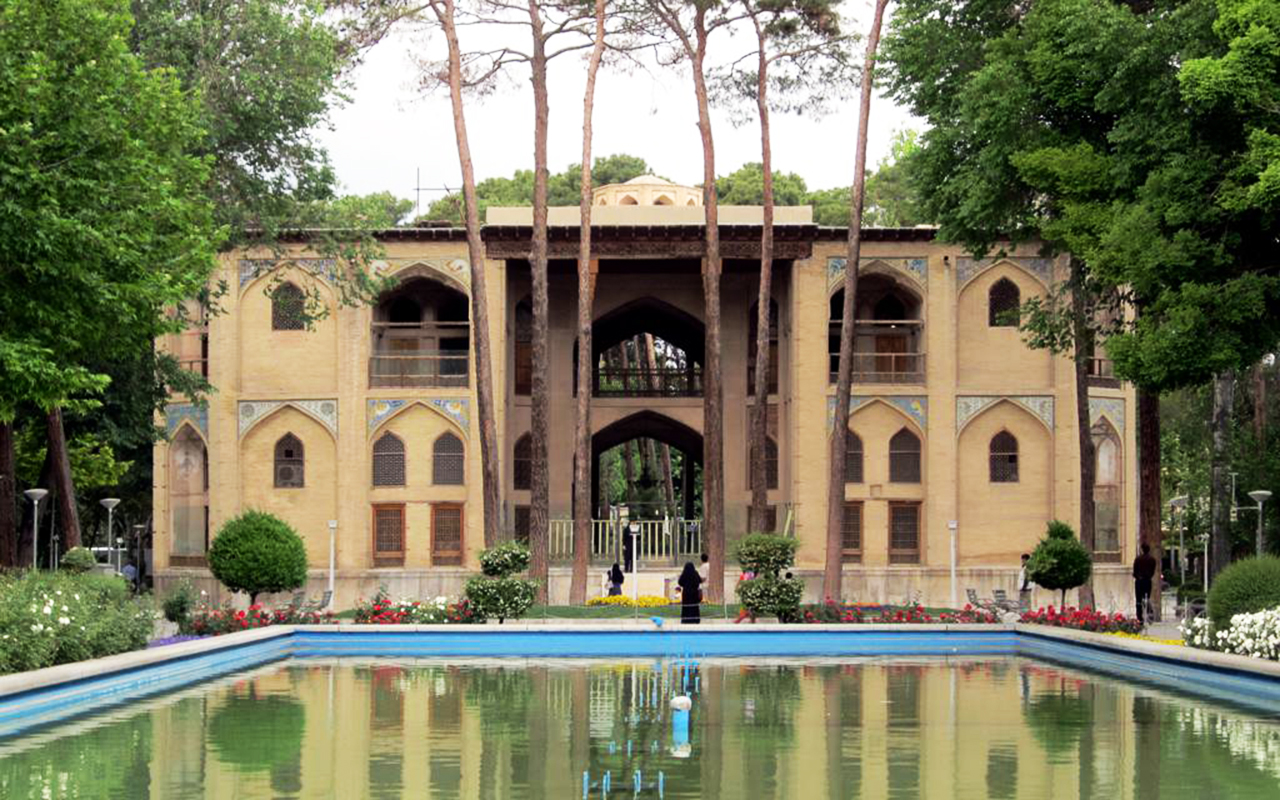 Location of Hasht Behesht Palace
One of the two gardens in Chahar Bagh Street (the Four Gardens) is Hasht Behesht Palace and its garden. This spectacular historical structure is located in the western part of Chahar Bagh Street and across from Sheykh Bahaei Street. Reaching here by public transportation is possible by bus. Municipal Bus Station is the closest station to this palace. Other attractions near Hasht Behesht Palace are
Naghsh-e Jahan Square
,
Chehel Sotoun Palace
,
Sheikh Lotfollah Mosque
,
Ali Qapu
,
Qeysarieh Gate (The Grand Bazaar)
, and
Imam Mosque
. Consequently, you can consider these sites to visit afterward.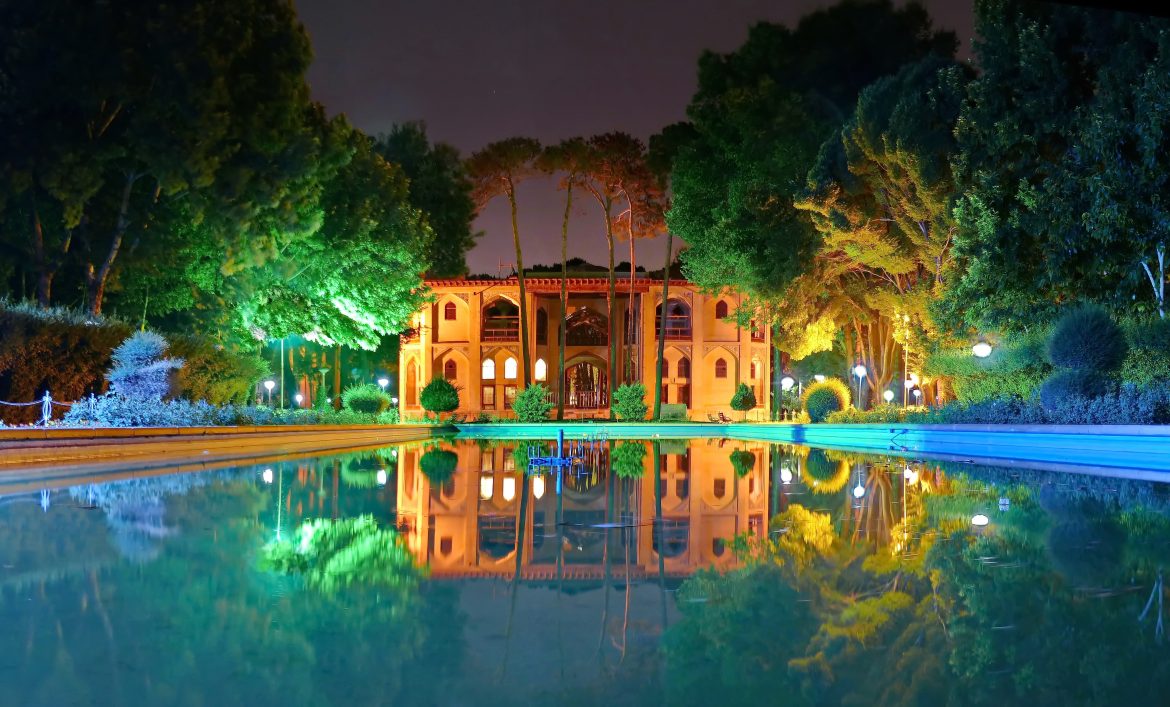 History of Hasht Behesht Palace
Isfahan owes a great deal to Safavid Era and its kings. Shah Abbas, the first king of Safavid Empire, selected Isfahan as the capital city. One of his decisions to make Isfahan a competent city for his empire was to build up a long street, Chahar Bagh Street (the four gardens), and develop some gardens in it. Sad to say, none of these gardens have remained excluding Chehel Sotoun Garden and Hasht Behesht Garden. The beauty of the garden is not fully left for us to explore however the palace is still a lively monument. The word Hasht Behesht used to mean "The Entrance to Heaven" in the Persian language. Hasht Behesht Palace was built in 1669 and for a long time was called "the most beautiful palace in the world." In 1964, the garden was conceded to Culture and Art Ministry of Iran.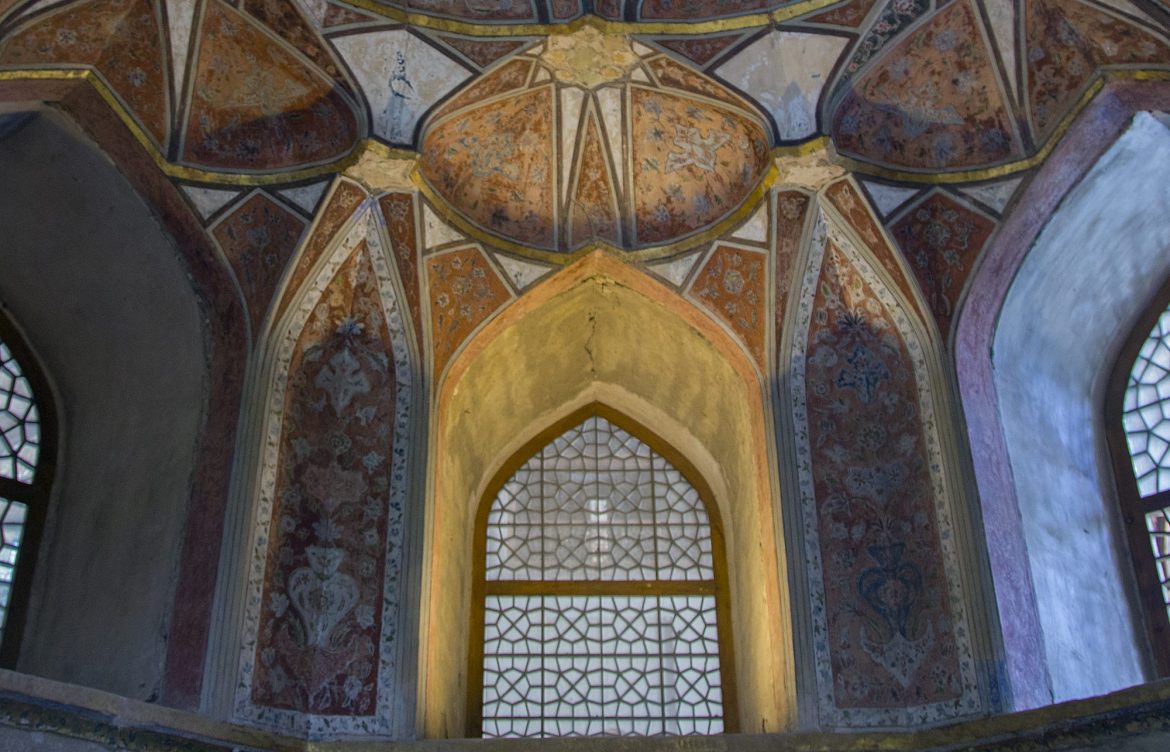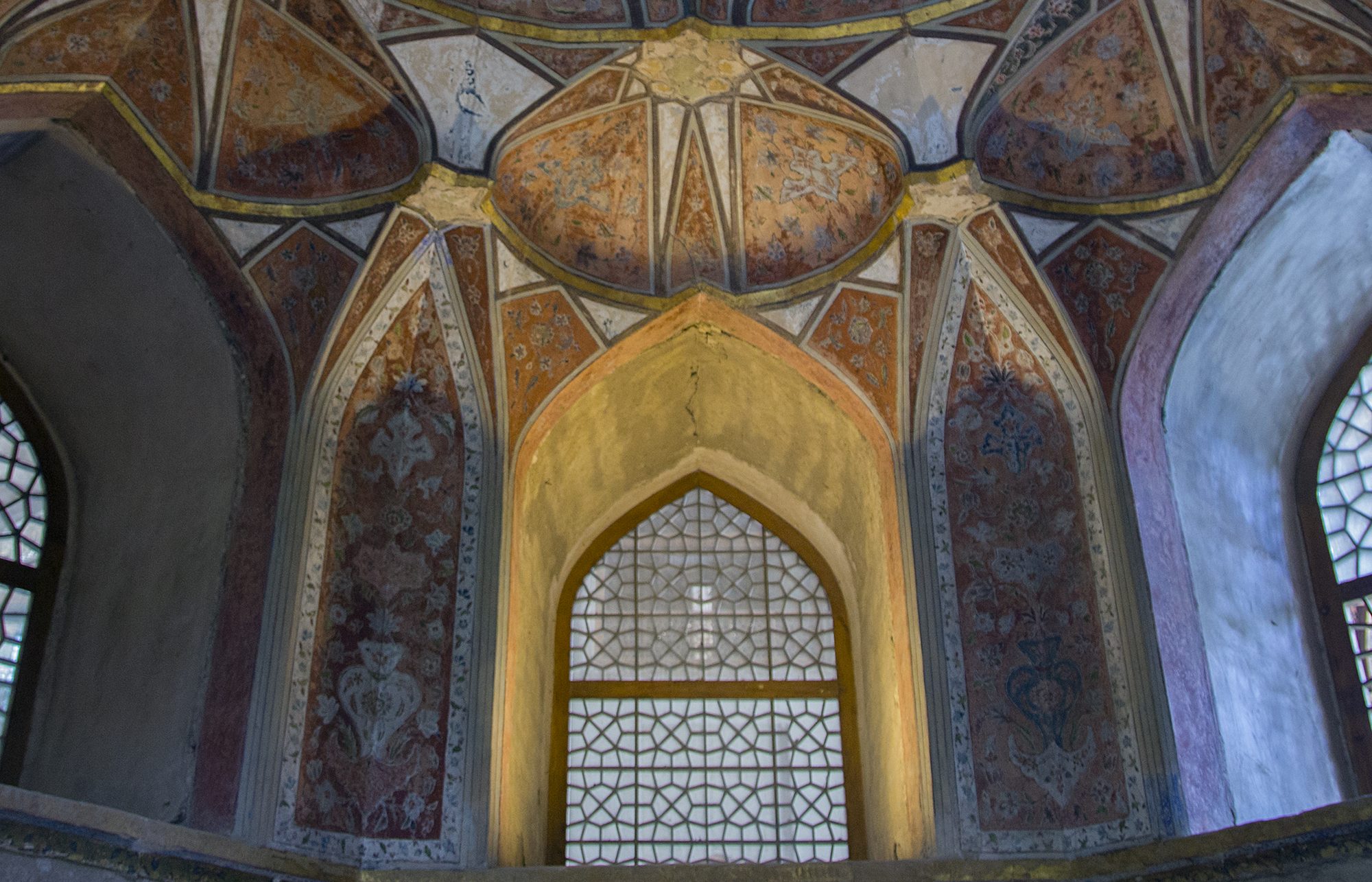 Structure of Hasht Behesht Palace
The magnificent tiling of Hasht Behesht Palace includes different kinds of birds, reptiles, and predators paintings on. This mansion has four different façades that despite their similarities are all unique. It may seem that the northern front view is the main façade but the pool in the garden suggests that the main façade is the eastern one. The two-storey palace is built 2 meters above the ground level. The walls of the first floor contain paintings and fascia architecture. The second floor exhibits some rooms, windows, and doors with cachet design. In the middle of the hall, there is a marble pool called "The Pearl Pool". The design of the pool is in such way that the water seeps through its holes like pearl. This palace was a house to the eight wives of Shah Abbas. Four of them used to live on the first floor and the four others on the second floor. The artistic and glorious decorative design of the building has made the travelers speechless through all these years.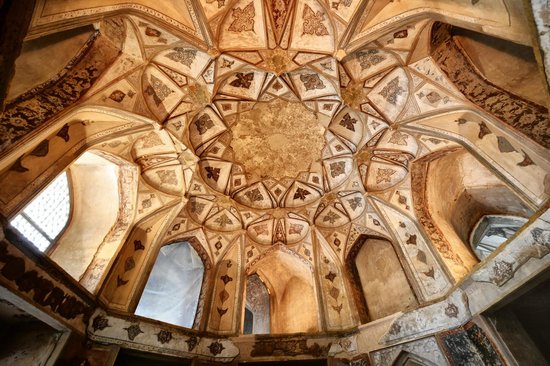 Where to Eat Near Hasht Behesht Palace
You might like to have some Persian delicious meals in the good restaurants around Hasht Behesht Palace. Apochi offers some of the best restaurants to you as it always cares to put forth the bests for its customers. These restaurants are Adak Fast Food Restaurants, Venice Restaurants, Nobahar Restaurants, Saraye Simorgh Restaurant, Shahrzad Restaurant, Pasto Restaurant, Hakim Bashi Persian Restaurant, and Kowsar Restaurant.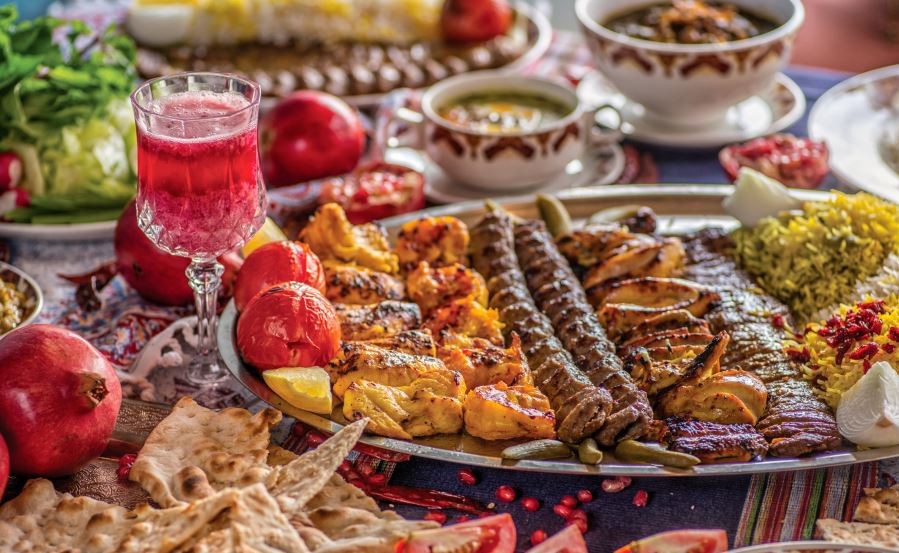 Where to Stay Near Hasht Behesht Palace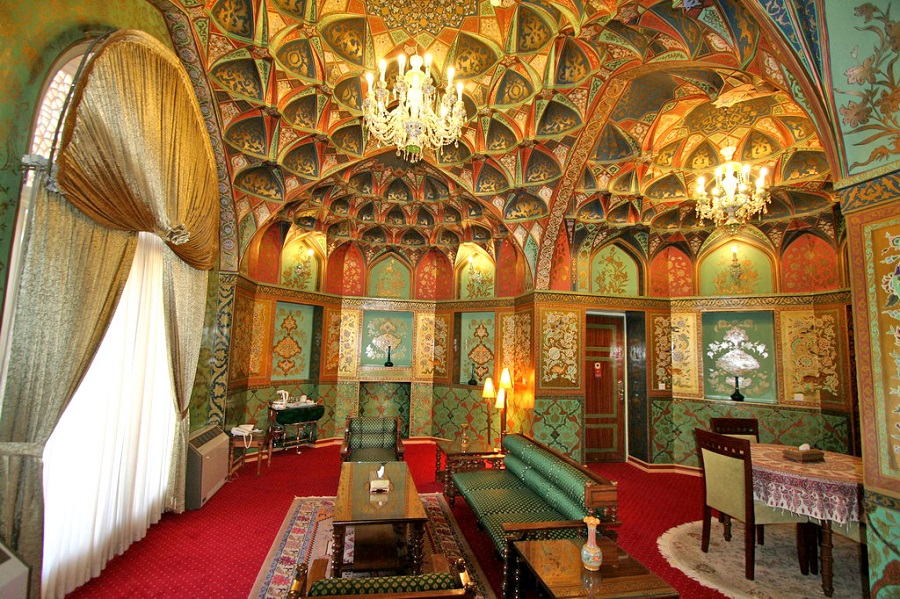 Tours in Isfahan
Tour Around Isfahan with Apochi!

Starts at: Abbasi Hotel
Ends in: Abbasi Hotel
Mobile Voucher Accepted
Printed Voucher Accepted
Tourist Guide - English, French, German, Italian, and Spanish
Book Now!
Found Hasht Behesht Palace fascinating? Explore more . . .
Hasht Behesht Palace Location
How To Get To Hasht Behesht Palace
by Car
Drive on Chahar Bagh Street and take Bagh-e Goldaste Street at Darvazeh Dowlat Square. Hasht Behesht Palace is at your right side.
by Bus
Reaching here by public transportation is possible by bus. Municipal Bus Station is the closest station to this palace.
Other attractions in Isfahan
Hotels near Hasht Behesht Palace, Isfahan
Book Your Hotel In Isfahan
Book Your Domestic Flights in Iran
Ask your questions about accommodations in Shiraz from our travel experts: