Yazd Jungle Hotel

Eram Ave., Fahaadan, Yazd, Iran
+98 21 88106700

[email protected]
About
Looking for a traditional and budget hotel to stay in the beautiful Yazd? Well, Yazd Jungle Hotel might be the right choice for you. Some of the famous tourist attractions of Yazd are in the hotel's vicinity. Read the following to see what this hotel has to offer.
Planning to travel to the only UNESCO World Heritage City of Iran? You have just chosen one of the bests! Yazd is one of the most authentic cities in Iran. Everything about this city is unique. From Yazdi accent to its fantastic tourist attractions such as Jameh Mosque of Yazd, Zoroastrian's Dakhmeh (Towers of silence), Amir Chakhmaq Complex, and Dolat Abad Garden. As Yazd Jungle Hotel is located in the city center, not only have you the opportunity to visit all these places quickly but also you have the advantage of navigating the city on foot. Walking among traditional adobe houses surely is an unforgettable experience.
Hotel Facilities and Services
As a modest and clean 1-star hotel, Yazd Jungle Hotel has several facilities to offer. The hotel has a coffee shop on its roof where you can treat yourself to a hot or cold drink while gazing at the city skyline. There is an elevator for your convenience, and you can use the high-speed Wi-Fi in the lobby to share your adventures with your friends and families.
Hotel Rooms Amenities
You will find a TV set, indoor fridge, and furniture in your room. Also, like other hotels in Iran, breakfast is free in this hotel. So, enjoy breakfast every morning that you are in this cozy hotel.
If you are looking for a modest and cheap place to stay in Yazd and save your money for other interesting adventures, Yazd Jungle Hotel might be the right choice. The only thing that you have to do to book your room is to hit a couple of clicks on Apochi.com. We speak your language. So, if you have any questions, feel free to ask.
Amenities in Yazd Jungle Hotel
These amenities are available to you.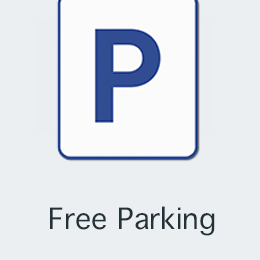 Free Parking
Wifi
Popular Facility
Free Parking
Wifi
Familiy Rooms
Special Features
Fresh Breakfast

Great Location

Free WiFI Internet throughout the Hotel

24/7 Room Service

Quality of Sleep

Kid Friendly

24/7 Reception

Late check-out possibility

Early check-in possibility

Multilingual Staffs
Book Yazd Jungle Hotel Online!
Facilities of Yazd Jungle Hotel
General Facilities
Free Wifi

Air conditioning

Heating

Elevator
Bathroom
Bathroom

Toilet

Toilet Paper
Reception Services
Private check-in/check-out

24-hour front desk

Multilingual speaking
You will love Yazd Jungle Hotel because of its:
Very Clean and Tidy Rooms Great Location Near to City Center
Why use Apochi?
We Price Match
Low rates, Save money!
Easy to Book
Fast booking. No registration required.
Support & help 24/7
Find answers, or call to us.
Go green!
We accept all credit cards, safe and online!
Similar hotels to Yazd Jungle Hotel, in Iran:
Reviews of Yazd Jungle Hotel
Review Summary:
0
out of 10
Apochi Verified Reviews
They paid and stayed. We double-checked.