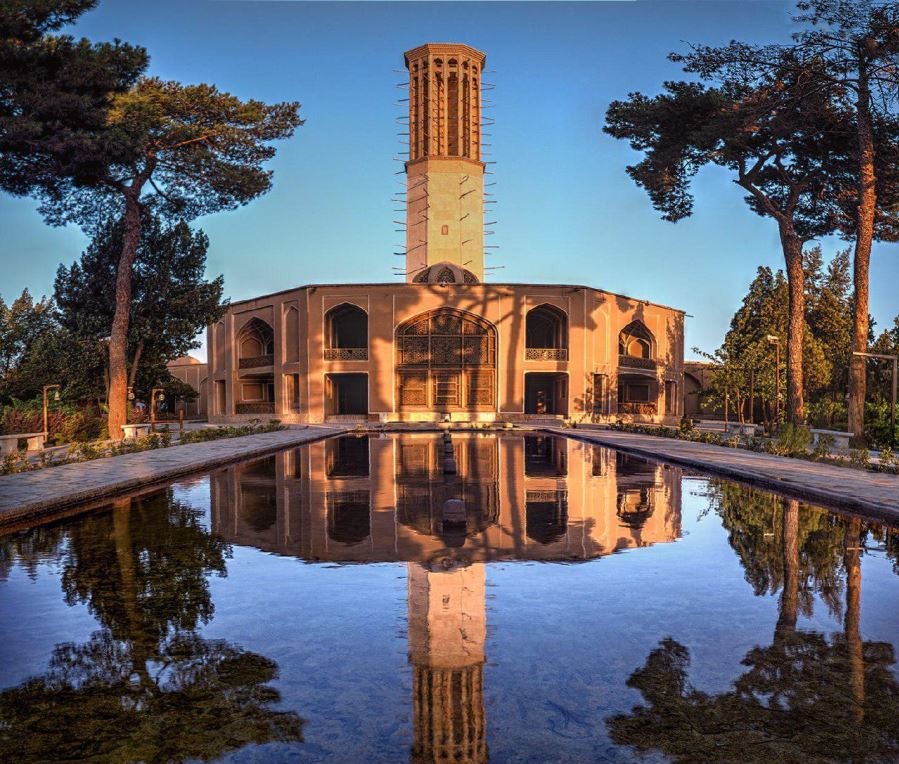 Yazd Attractions
Dolat Abad Garden
Including World Tallest Windward
One of the 9 Iranian gardens registered in the UNESCO World Heritage Sites list is Dolat Abad Garden. The tallest windward in the world had been built in the center of this garden and has made it a strong touristic pole.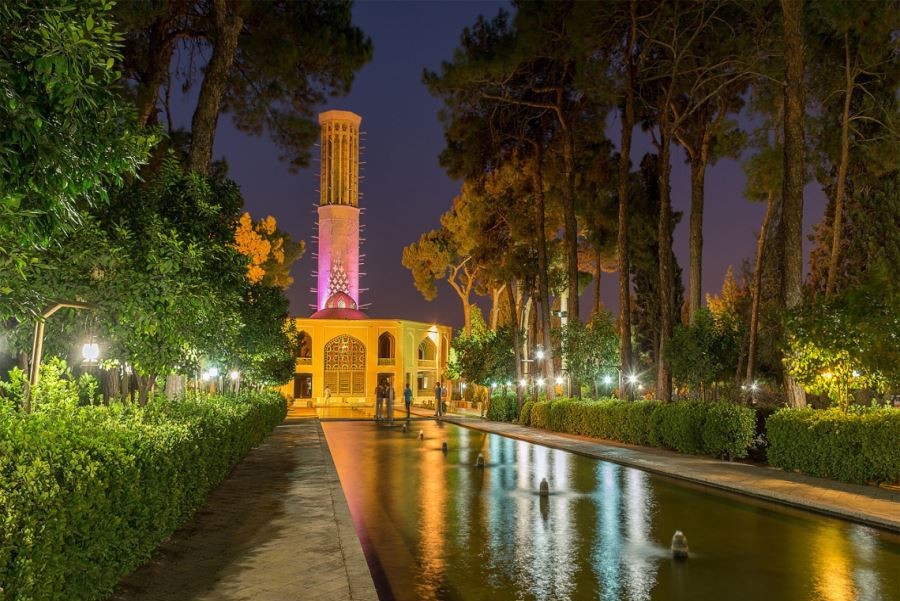 Location of Dolat Abad Garden
The main door to the garden opens in Shahid Rajaei Street and the other door in Dolat Abad Boulevard. You can also visit other nearby attractions in Yazd; Lari Ha House, Alexander's Prison, and Amir Chakhmaq Complex are some of these. To name some other attractions, we can mention Zoroastrien's Dakhmeh (Towers of silence), Rokn Addin Mausoleum, Markar Clock Tower, and Zoroastrian Fire Temple.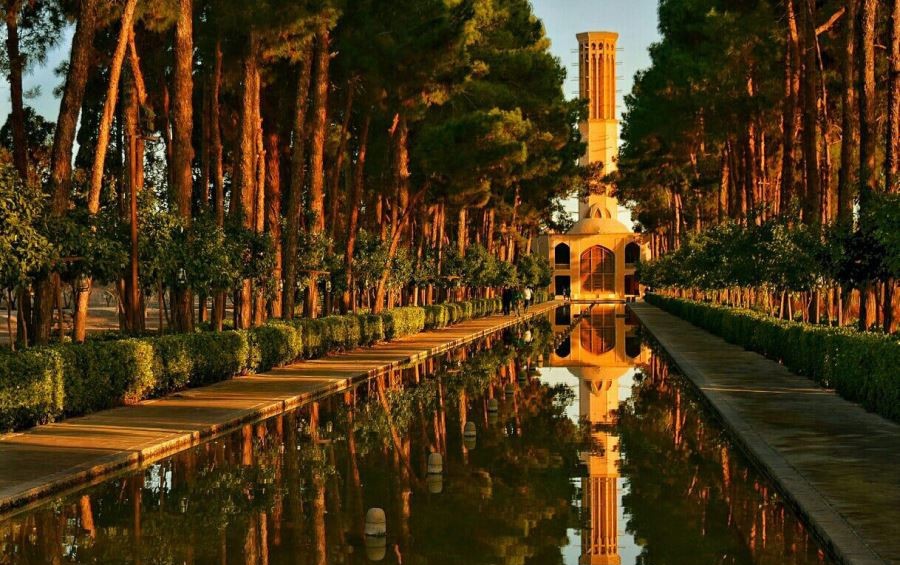 History of Dolat Abad Garden
Mohammad Taghi Khan Bafghi, the Yazd ruler at the end of the Afsharid era, established a garden as a residence for Shahrokh Mirza and Karim Khan Zand. The garden was known as a spectacularly complex and was called Dolat Abad Garden and is a priceless reminiscence of Afsharid and Zand Dynasties.
Back in time, there were too many tall and dense trees that could hide the garden from all those outside of it. It was also located in the suburban area of Yazd then but in the Qajar era, when the city was expanded, it became a part of the urban context. With further developments in the Pahlavi era, it was centered in the city, the same location as today.
Dolat Abad Garden was then changed into ruins for a while. From 1969 to 1985, Culture and Arts Ministry rented the garden and devoted it to an office with an aim to preserve the national heritage. Renovations and reconstructions were applied to the garden but it never got its former prosperity back.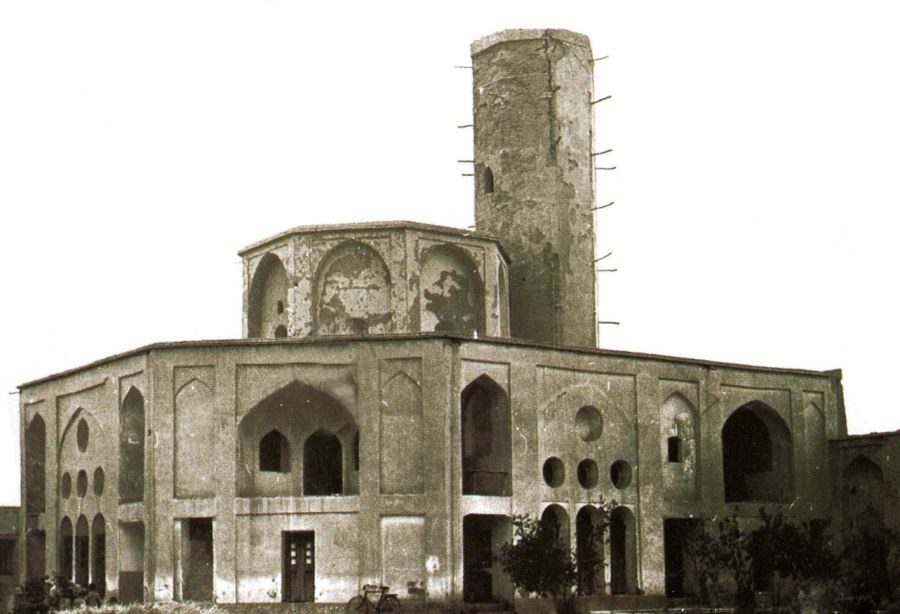 Structure of Dolat Abad Garden
What is observed as the plot in Dolat Abad Garden is a pure sample of Persian or Iranian architecture. In the past, the garden was used for residential and governmental purposes. It used to include four main buildings inside that only three of them have survived within years. It consists of two rectangular parts of Andarooni (=inner part) and Birooni (=outer part). State gatherings, sports events, and governmental meetings were all held in the external garden and the internal garden was home to kings and important figures. It should also be mentioned that the two external and internal parts were constructed totally separately from each other and sometimes there were even some guardians defending the internal structure.
From a structural point of view, Dolat Abad Garden can be considered a garden-yard type and it is often affiliated with two gardens in Shiraz, Narenjestan Ghavam Garden, and Haft Tanan Garden. This association is due to their architecture that a garden is designed in the center surrounded by buildings and mansions.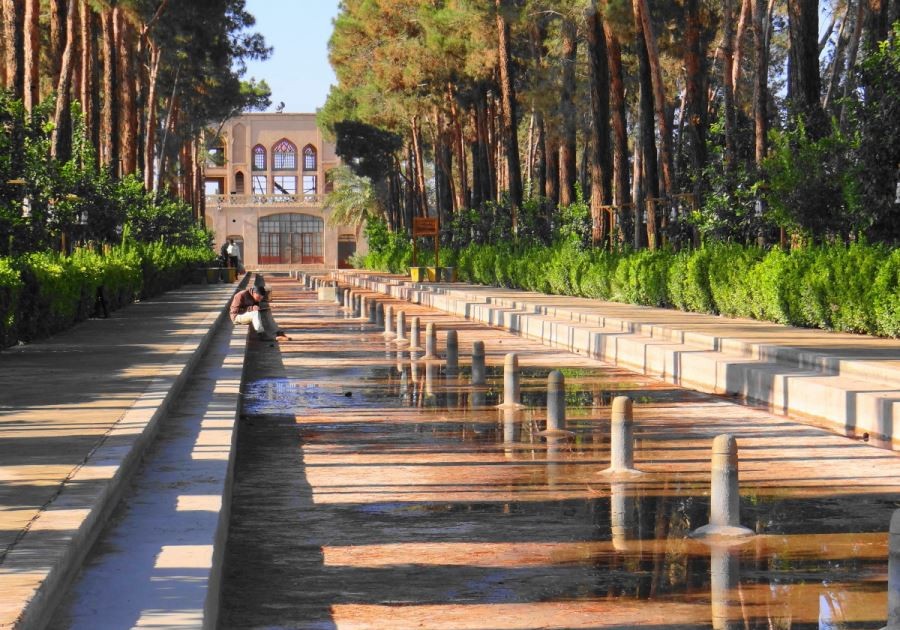 Where to Eat near Dolat Abad Garden
Melli Restaurant, Dolat Abad Café, Diamond Restaurant, Enghelab Restaurant, Bartar Restaurant, Hall and Restaurant of Dolat Abad Garden, and Sholi Kadeh are the places near Dolat Abad Garden in which you can have delicious meals or snacks and beverages.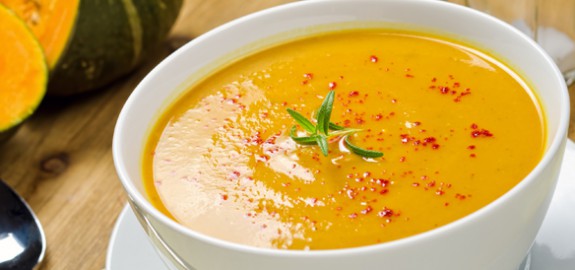 Where to Stay near Dolat Abad Garden
You can choose from a wide range of hotels and hostels if you want to stay near Dolat Abad Garden. Safaiyeh Hotel (5-star), Fahadan Museum Hotel (traditional hotel), Silk Road Hotel, Yazd Arg-e Jadid Hotel (5-star), Vali Traditional Hotel (3-star), Firoozeh Traditional Hotel (3-star), Malek-o Tojjar Hotel (4-star), Lab-e Khandagh Historical Hotel (3-star), Yazd Star Hostel are some of these choices. Make an online reservation for any of these at any time here on Apochi. We are at your service 24 hours a day.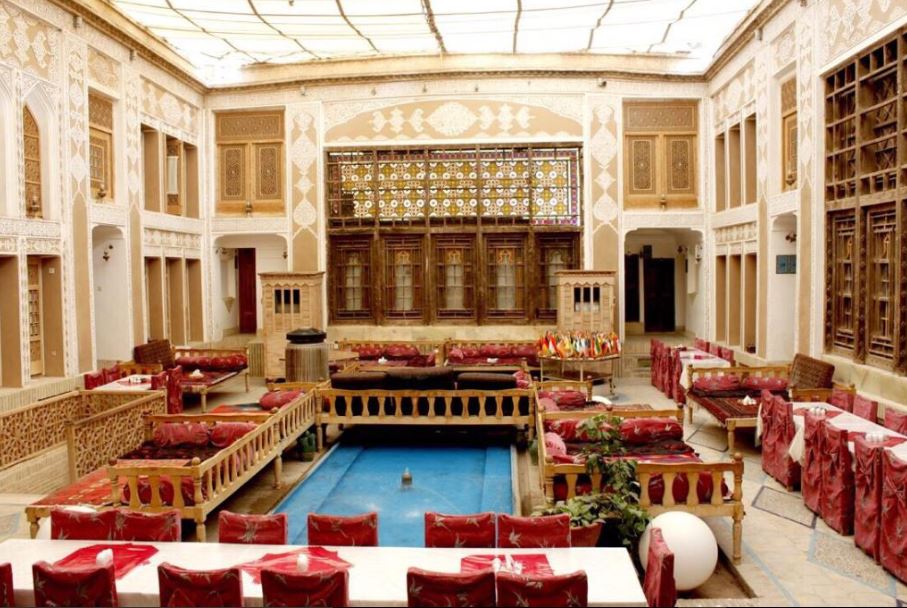 Found Dolat Abad Garden interesting? Explore more . . .
Dolat Abad Garden Location
How To Get To Dolat Abad Garden
by Car
All you need to do is to find Dolat Abad Boulevard that attaches Enghelab Street and Motahari Street. Dolat Abad Garden Postal is located in the eastern direction in the middle of the boulevard.
on Foot
Wherever your hotel is, you first have to get to Dolat Abad Boulevard. Then go straight on through the boulevard and find Dolat Abad Garden Portal in the east.
Other attractions in Yazd
Hotels near Dolat Abad Garden, Yazd
Book Your Domestic Flights in Iran
Ask your questions about accommodations in Shiraz from our travel experts: