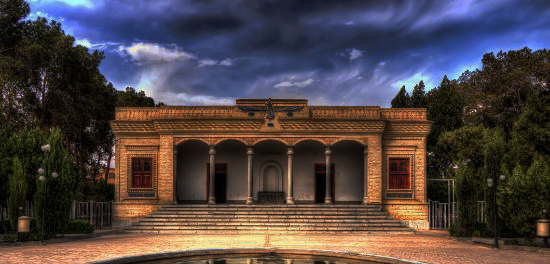 Yazd Attractions
Zoroastrian Fire Temple
Never-Ending Burning
Want to see a holy fire that has been burning since 1500 years ago? You can visit Yazd Zoroastrian Fire Temple. Yazd is a religious city, but not only for one particular religion but also for the religious minority of Zoroastrians as well. Read the following to learn more about one of the most mysterious tourist attractions of Yazd and Iran.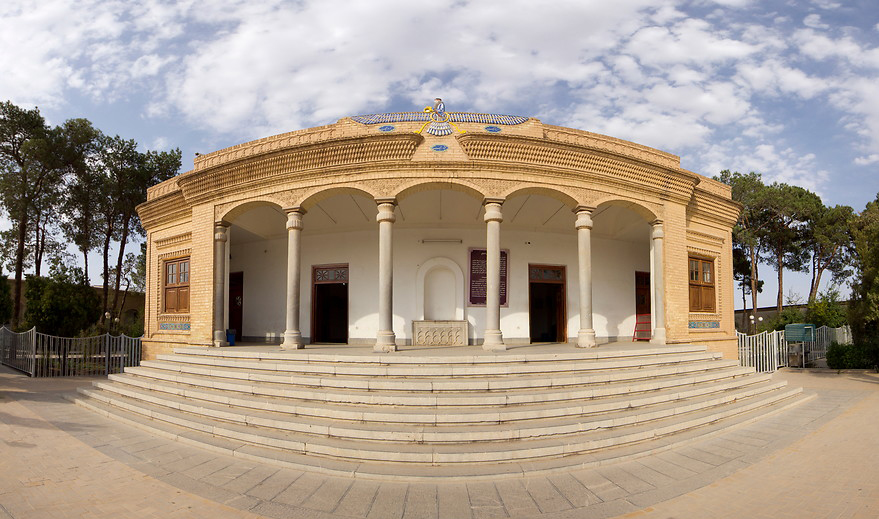 About Zoroastrian Fire Temple
Zoroastrian Fire Temple or Yazd Atash Behram and also known as Atashkadeh-e (Fire Temple Yazd is a 21-meter high building with a lovely pool in the middle of its yard. Every ancient fire temple has to be built near a pool. Also, around the yard, you can enjoy the lovely shade of fruit trees. On the front of the building, you can see a beautiful Farvahar statue (a winged deity of the Ahura Mazda). The building itself is a resemblance of the Achaemenid architecture style. This place is the main temple of Zoroastrians in Iran and they practice their religion besides this holy fire.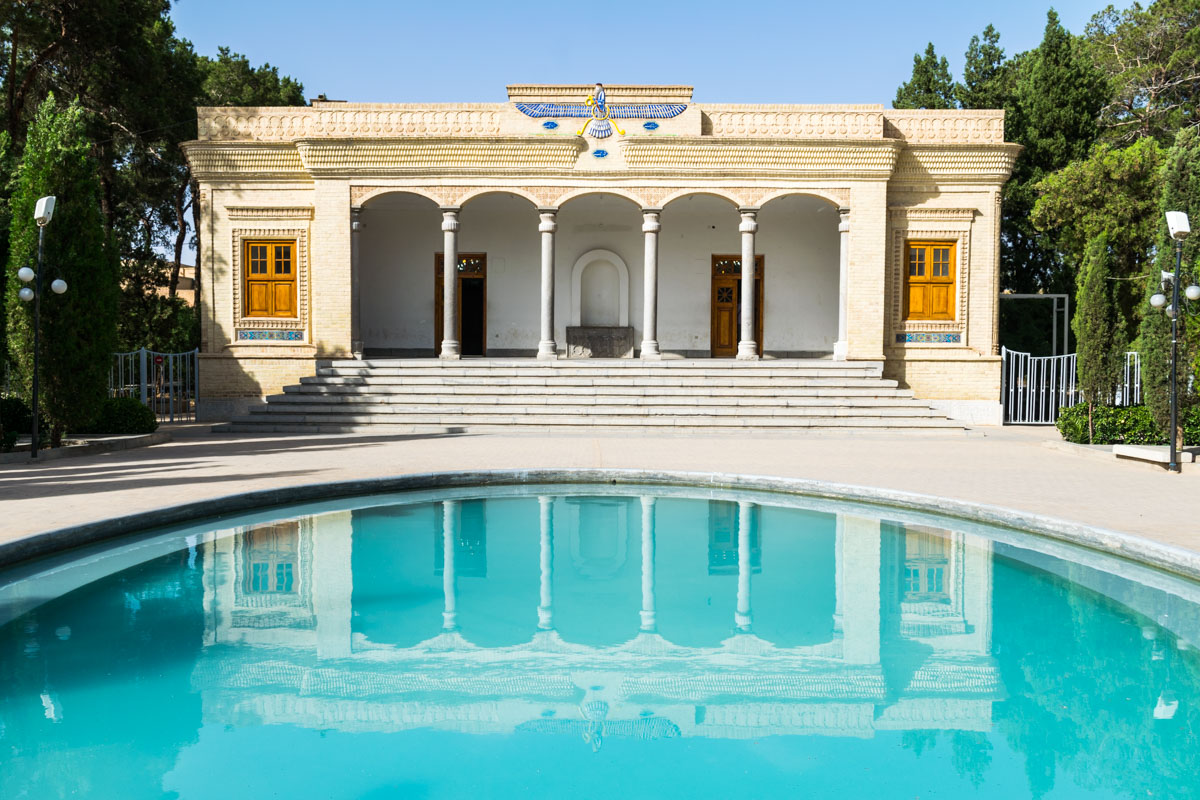 History of Zoroastrian Fire Temple
From the inscription in the shrine, we can say that the construction of the Zoroastrian Fire Temple dates back to 1934. Association of Parsi Zoroastrians of India funded this holy shrine and Jamshid Amanat was the person who guided the construction of this place. But the fire itself has way more age. As mentioned, it is stated to have been burning since about 470 AD during the Sasanid Dynasty. Back then, the fire was in Pars Karyan fire temple in the southern Pars district of Larestan. After that, it was moved to Aqda for another 700 years and then transferred to Nahid-e Pars temple near Ardakan in 1173. Finally, after 300 years, they moved it to the house of a high priest in Yazd, and in 1934 the current building of fire temple was built for it.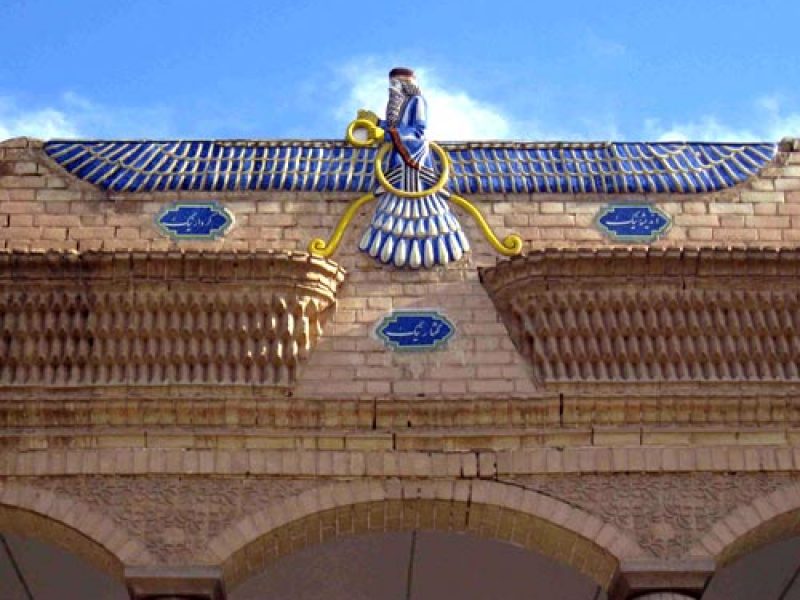 Behram Fire
That's right! The fire is more than 1500 years old and it has been burning since 470 AD. You might wonder how that is possible. Well, during years, loyal Mogies (fire worshipers) have been protecting this magical fire and they haven't failed! The bad news is that you cannot enter the sanctum area unless you are a Zoroastrian. But don't worry, you can see Behram Fire behind glass and imagine how many stories it has kept in its heart.
This is a very special fire, but it is not one-of-a-kind. Overly, there are nine Atash Behrams (meaning "Victorious Fire") in the world. The other eight are in India. What makes these fires special to Zoroastrians is that these fires are consecrated by sixteen different sources! Like a lightning bolt.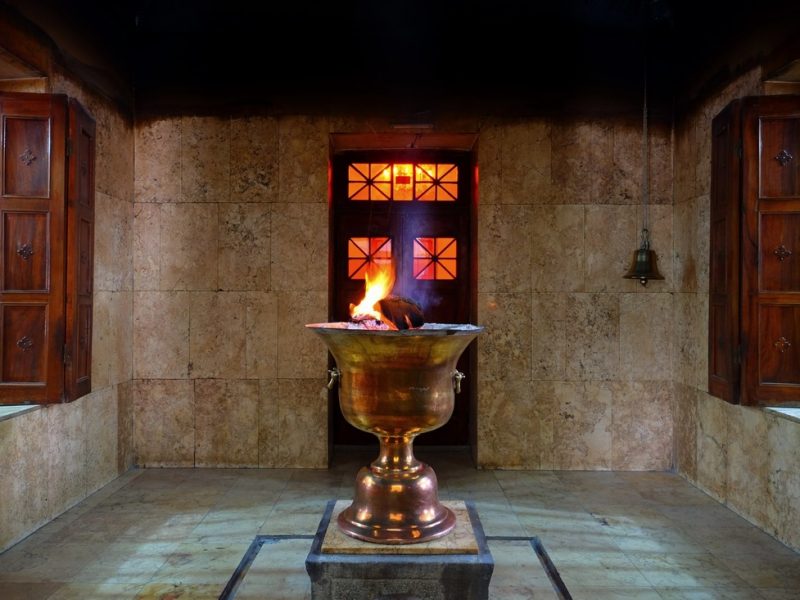 Location of Zoroastrian Fire Temple
Zoroastrian Fire Temple is located on the Ayatullah Kashani Avenue and is 6 kilometers (3.7 mi) away from Yazd Airport. As you are in the heart of the ancient city of Yazd, you can access other tourist attractions like Markar Clock Tower, Dolat Abad Garden, and Amir Chakhmaq Complex.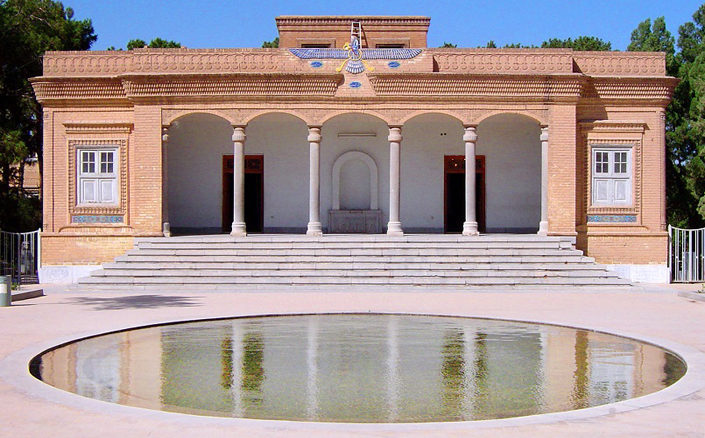 Where to Eat near Zoroastrian Fire Temple
Are you looking for a place to eat some delicious meal after visiting the Zoroastrian Fire Temple? In this case, Shaghayegh Restaurant, Shater Abbas Restaurant, and Sahel Restaurant are your suitable choices.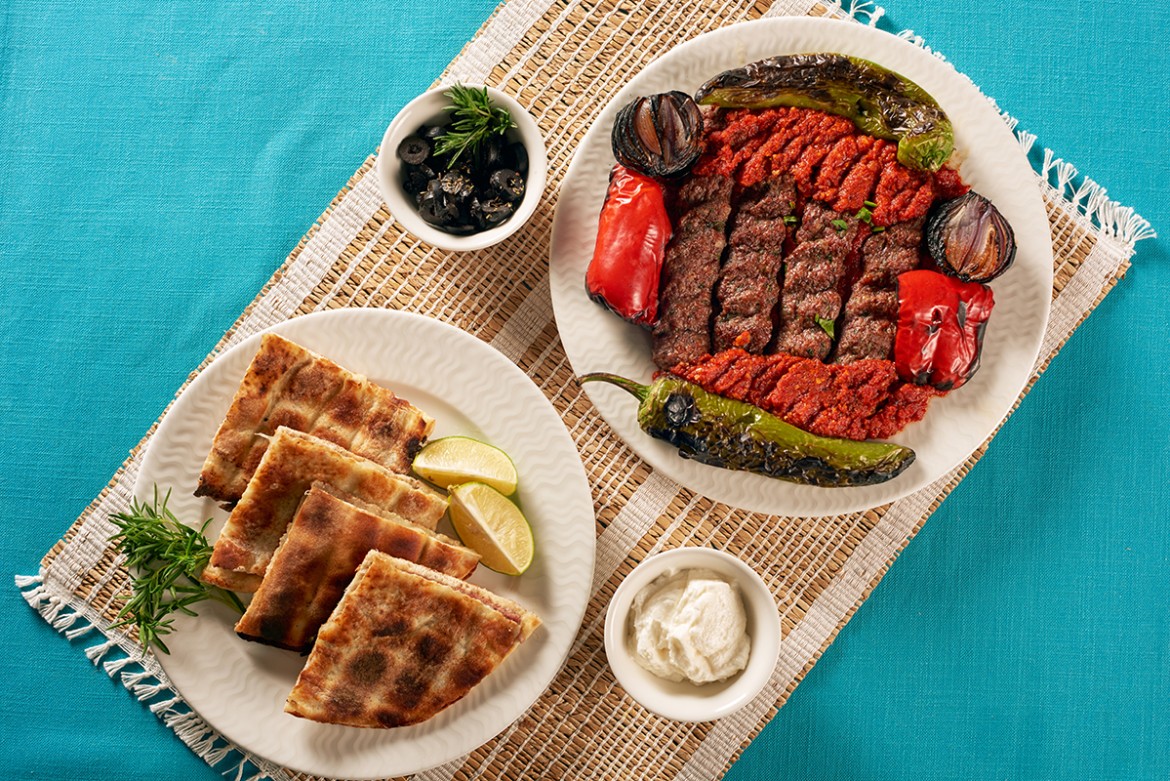 Where to Stay near Zoroastrian Fire Temple
If you want to stay in a hotel near the Zoroastrian Fire Temple here are some of your options, these are especially suitable for those who want to stay in traditional hotels. Morshed Garden Traditional Hotel (3-star), Dohad (3-star), and Vali Traditional Hotel (3-star), Lab-e-Khandaq Historical Hotel (3-star), and if you wish a hostel Backpack Hostel is nearby. Moreover, if you are looking for a luxury hotel in Yazd with a traditional style Malek-o Tojjar Hotel (5-star) will do the trick.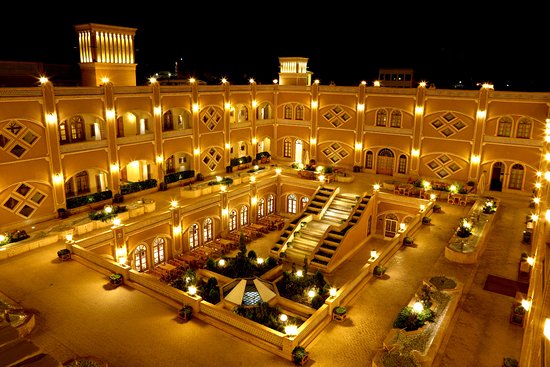 Found Zoroastrian Fire Temple interesting? Explore more …
Zoroastrian Fire Temple Location
How To Get To Zoroastrian Fire Temple
by Car
Find Basij Blvd., and Kashani Rd. intersection as your landmark. Turn to Kashani Rd. and then turn to the third street (Atashkade) on your left.
on Foot
Find Basij Blvd. and Kashani Rd. intersection as your landmark. Turn to Kashani Rd. and after 400 meters you will reach Atashkade St. on your left.
Other attractions in Yazd
Hotels near Zoroastrian Fire Temple, Yazd
Book Your Domestic Flights in Iran
Ask your questions about accommodations in Shiraz from our travel experts: