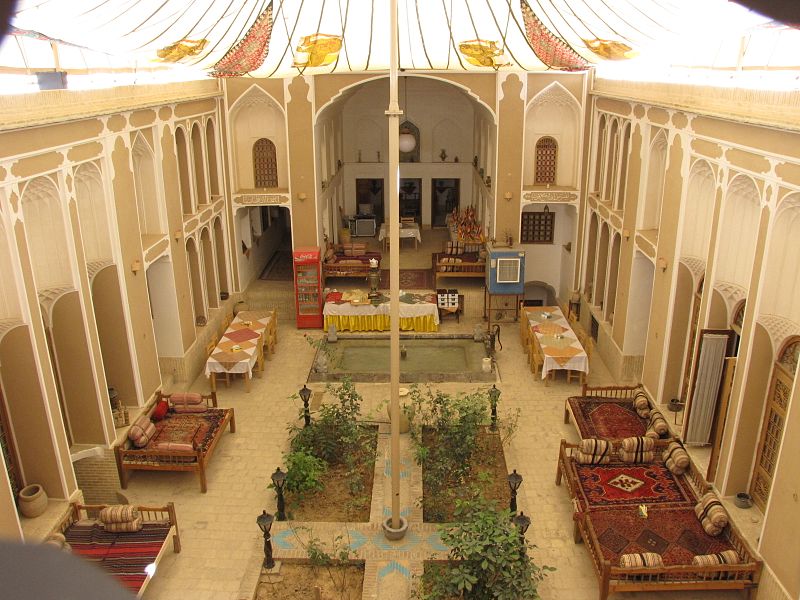 Yazd Attractions
Tehrani Ha House
Also A Museum Hotel
Tehrani Ha House is one of the oldest structures in Yazd that is recently transformed into a museum hotel called Fahadan Museum Hotel. Its ancient architecture draws many tourists' attention each year.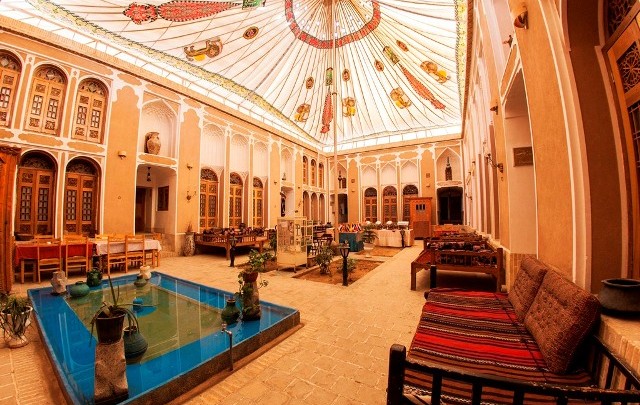 Location of Tehrani Ha House
Tehrani Ha House is located in Fahadan District. Imam Khomeini St., Fahadan St,.Yazd. It is located in the middle of the town in a quiet alley. It is on the opposite of Eskandar Prison. If you are in Yazd to study history, visiting Tehrani Ha House is highly recommended. Other attractions nearby are Markar Clock Tower, Zoroastrian Fire Temple, Dolat Abad Garden, Lari Ha House, and Rokn Addin Mausoleum.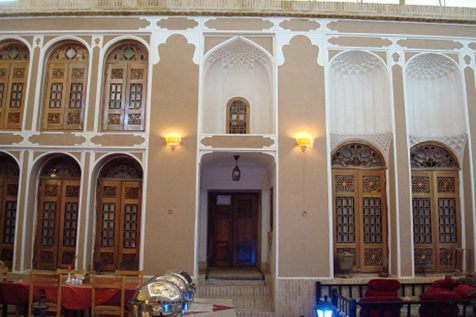 History of Tehrani Ha House
Tehrani Ha House is considered to be an architectural gem. It is over a century and a half old. Agha Sheikh Mahdi Arab established Tehrani Ha House or Fahadan Museum Hotel about 150 to 200 years ago. His family was later called 'Tehrani Ha Family' and consequently, the house got the same name since then. However, it is also worth knowing that it is now functionally transformed into a 4-star hotel museum called Fahadan Museum Hotel.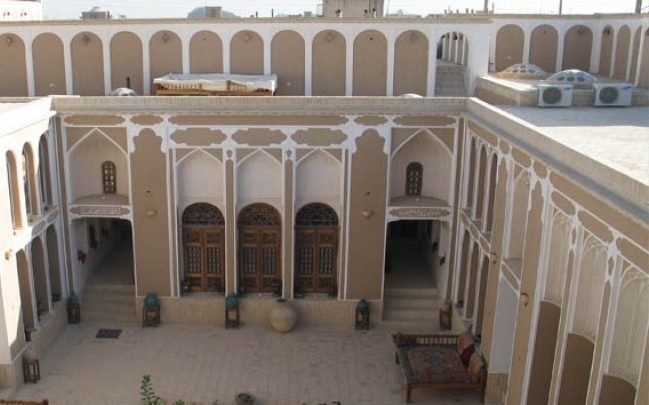 Structure of Tehrani Ha House
Tehrani Ha House is divided into two parts; one main section and one service section. The main section includes a rectangular yard that is surrounded by walls as high as two floors. The entrance to the building is designated in the northwestern part of it. The service section in the southern part of the house has got a separate entrance. The yard on this part is at a higher level than the other parts. The façade decoration, on the other hand, has an admiring view itself. There is a fountain in front of the iwan which is by itself defamiliarization as it is normally built centrally in Persian architecture. Instead, there is a green area in the center of the structure.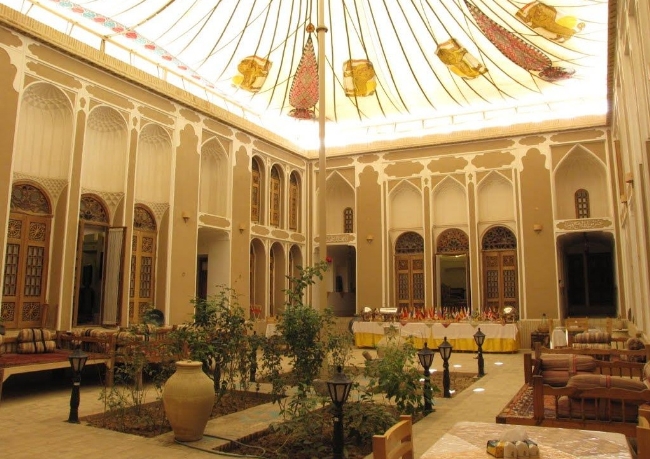 Where to Eat near Tehrani Ha House
Abul Maali Traditional Restaurant, Yazd Art House Café, and Friend's House Café are good choices for having meals or snacks and beverages.
Where to Stay near Tehrani Ha House
Fahadan Museum Hotel (traditional hotel), Traditional Kohan Hotel (3-star), Silk Road Hotel (4-star), and Orient Hotel (traditional hotel) are the places near Tehrani Ha House that you can stay at. Make an online reservation for any of these hotels right here on Apochi. We are at your service 24 hours a day.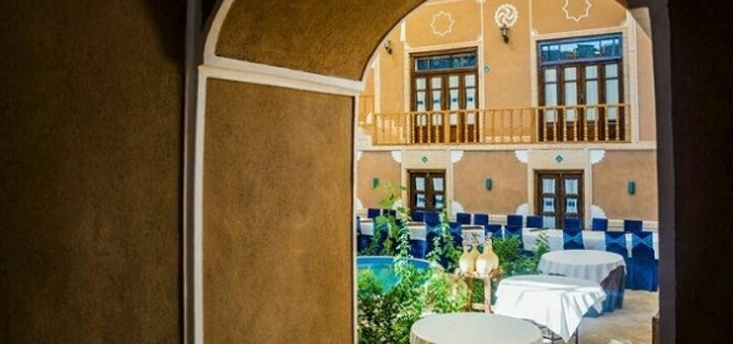 Tehrani Ha House Location
How To Get To Tehrani Ha House
by Car
All you need to do is to find Seyed Gol-e Sorkh or Imam Street and turn to Fahadan Street and then find your way to Tehrani Ha House through some small alleys.
on Foot
Go straight on Seyed Gol-e Sorkh Street and then turn right on Fahadan Street. Take the first alley on Fahadan Street and keep walking straight to the end of the alley. Turn left and find Tehrani Ha House there.
Other attractions in Yazd
Hotels near Tehrani Ha House, Yazd
Book Your Domestic Flights in Iran
Ask your questions about accommodations in Shiraz from our travel experts: