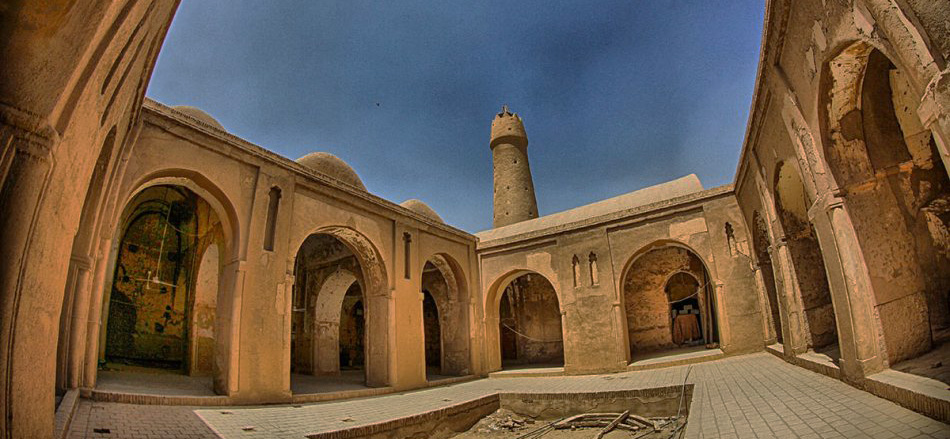 Yazd Attractions
Jameh Mosque of Fahraj
The Oldest Mosque of Iran
Meet Jameh Mosque of Fahraj, the oldest mosque of Iran. This mysterious and ancient monument is located in Fahraj Village, about 600 kilometers on the southeast of Yazd. This is a very special mosque for several reasons, read the following to know why…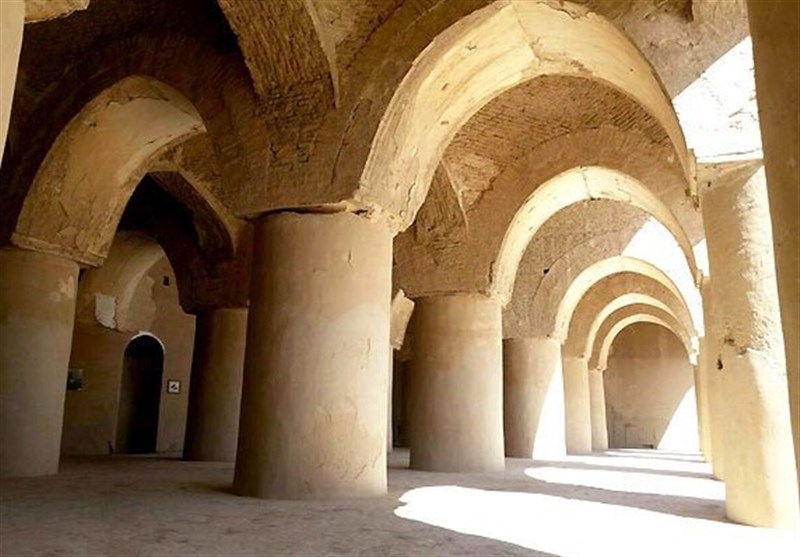 About Jameh Mosque of Fahraj
Jameh Mosque of Fahraj or Imam Hasan Mosque is one of the most unique heritage of Islamic culture and civilization. It is also registered as of the national heritage of Iran. The reason why this mosque is unique is that this is the only mosque that its building has not had changed from the beginning. Unlike any other mosques in the Islamic era, Jameh Mosque of Fahraj does not have any Iwan (rectangular hall or space, usually vaulted, walled on three sides, with one end entirely open) or Shabestan (an underground space). Another interesting fact about this mosque is that although this building was built about 1400 years ago, it is still used for every day praying.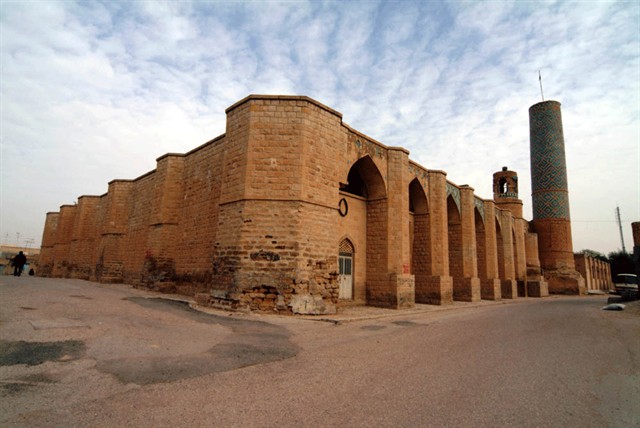 Architecture of Jameh Mosque of Fahraj
Jameh Mosque of Fahraj has eight large pillars that resemble the buildings from the Sasanid era. There is a single clay minaret that links the mosque to the roof with a spiral staircase. Like other mosques in Iran, it has multiple entering doors. What is interesting about the mosque architecture is its simplicity. You won't see any extra design and decoration. There is no sign of colorful tiles, dome, alter, and inscription. Simplicity is truly the main attraction of this mosque. You will be amazed at how this plain building can arouse a mysterious feeling in you.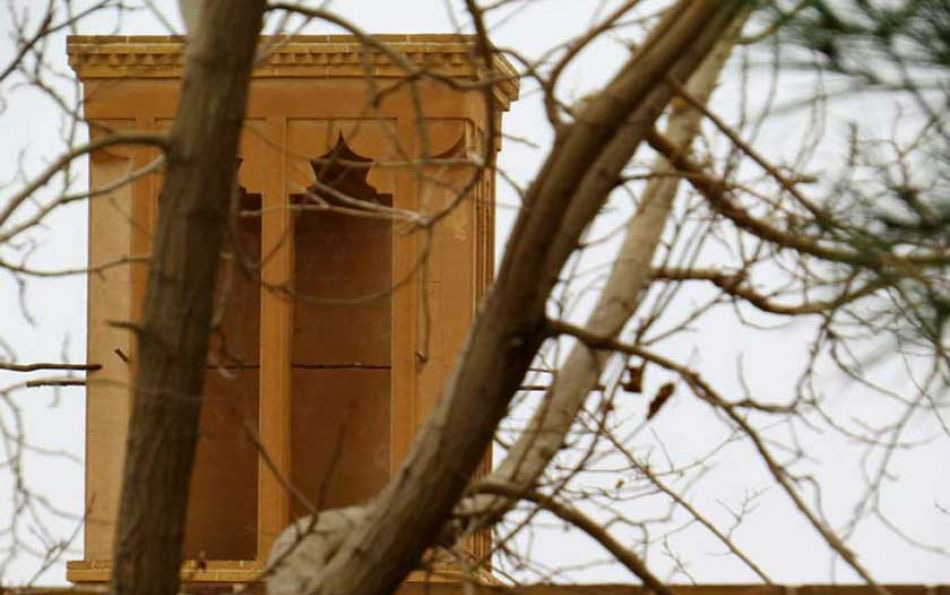 Location of Jameh Mosque of Fahraj
As mentioned, Jameh Mosque of Fahraj is located in Fahraj Village. Besides the mosque, there are other attractions nearby that you can visit. There are a crumbling castle, a hammam (bathhouse), and an Ab-Anbar (water reservoir) with four badgirs (wind tower or ventilation shaft) used to catch breezes and funnel them down into a building to cool it.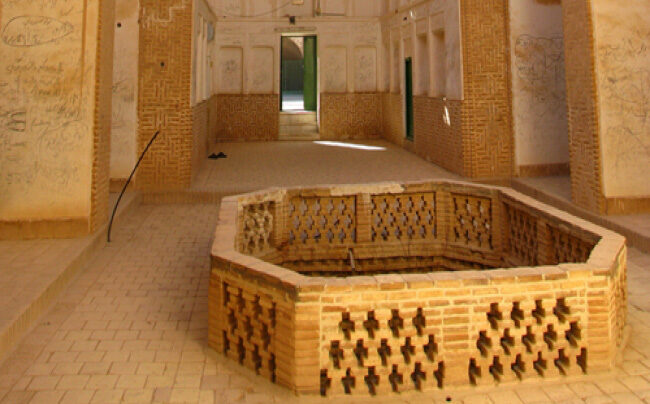 Where to Eat near Jameh Mosque of Fahraj
Amir Hosein Sandwich and Daei restaurant are some of your choices for a place to eat a delicious meal after visiting this archaic mosque.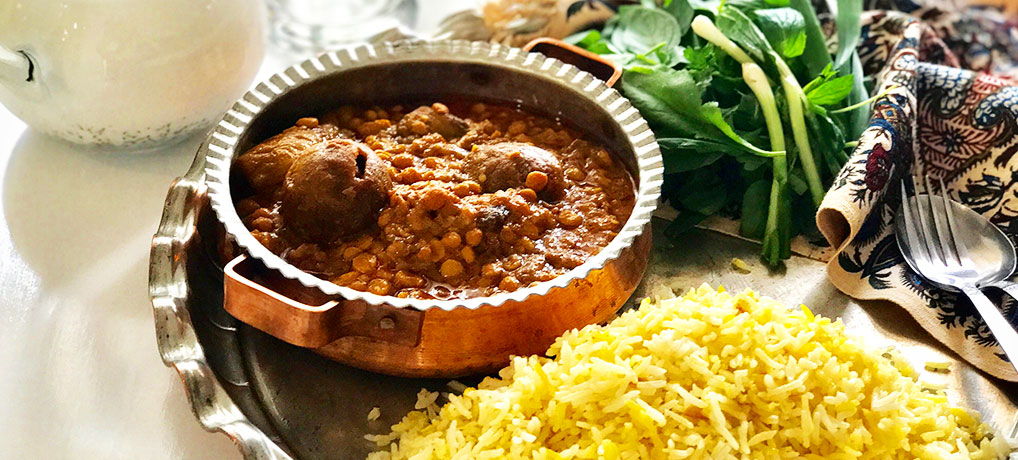 Where to Stay near Jameh Mosque of Fahraj
If you want to stay in this historical village you can choose some of the traditional accommodations like Kadkhoda Traditional House or the 1-star Farvardin Traditional Hotel. Never miss a good budget stay in traditional houses, where you can truly feel the Persian atmosphere.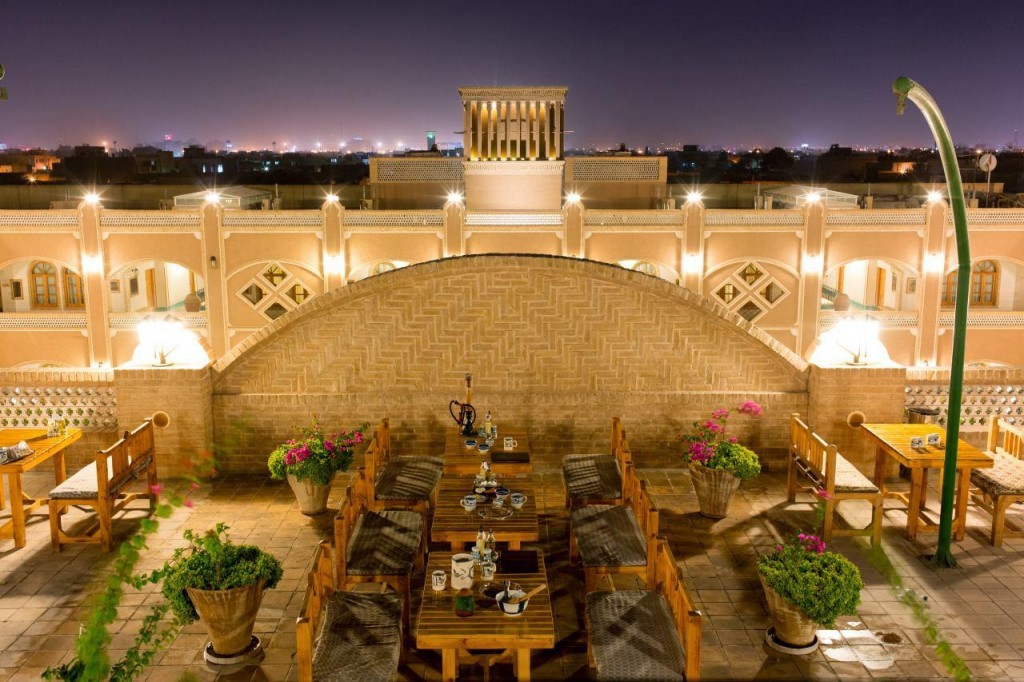 Found Jameh Mosque of Fahraj interesting? Explore more…
Jameh Mosque of Fahraj Location
How To Get To Jameh Mosque of Fahraj
by Car
After driving 17 kilometers in Yazd-Kerman road, you will arrive at Fahraj Village.
by Bus
You can take a bus from Yazd to Bafgh and get off at the kilometer 78th, then take the road to Fahraj Village and you will find the mosque after 5 minutes.
Other attractions in Yazd
Hotels near Jameh Mosque of Fahraj, Yazd
Book Your Domestic Flights in Iran
Ask your questions about accommodations in Shiraz from our travel experts: