Tarooneh Traditional Accommodation

7th Alley, Seyed Gol_e_Sorkh St., Beasat Cross Road, Yazd, Iran
+98 21 88106700

[email protected]
About Tarooneh Traditional Accommodation
Planning to travel to Yazd, the only UNESCO World Heritage City of Iran with your family? Tarooneh Traditional Accommodation can be a suitable choice for you to cut some expenses. This hostel is located in one of the main streets of Yazd you won't have any problem finding its address.
Congratulations on you for choosing Yazd as your destination! You surely won't forget it. This authentic city has a lot to offer to its guests, from beautiful buildings with the famous windcatchers to the amazing smell of wet adobe houses which you will never get tired of. Tarooneh Traditional Accommodation is located in one of the historical neighborhoods of Yazd. Moreover, this beautiful building was built in the Zandieh era. In this historical building, you can see various elements of amazing Persian architecture. From Badgir (windcatcher) to Qanat (gently sloping underground channel). One of the best advantages of this hotel is its location. This hotel is close to the Traditional Bazaar of Yazd and Amir Chakhmaq Complex. 
Tarooneh Traditional Accommodation Facilities and Services
As a modest hostel, Tarooneh Traditional Accommodation has several items to offer you. There is a coffee shop, laundry service, and housekeeping service. Also, you don't have to be worried about your valuable stuff, there is a safety deposit box.
Tarooneh Traditional Accommodation Room Amenities
This hotel has single, double, triple, and quad rooms. It is worth to mention that some of the rooms do not have a private bathroom. So, if this option is important to you, make sure you reserve a room with one. Also, you can enjoy free high-speed Wi-Fi in your room. Don't forget that this hotel offers a free breakfast.
In case you need a cheap and budget place to stay with your family or alone in Yazd, Tarooneh Traditional Accommodation is a good choice. All you have to do is to reserve your hotel room online here from Apochi.com.
Amenities in Tarooneh Traditional Accommodation
These amenities are available to you.
Wifi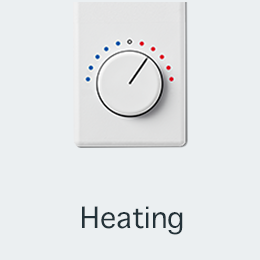 Heating
Popular Facility
Wifi Familiy Rooms
Special Features
Fresh Breakfast

Great Location

Free WiFi

24/7 Room Service

Quality of Sleep

Kid Friendly

24/7 Reception

Late check-out possibility

Early check-in possibility

Multilingual Staffs
Book Tarooneh Traditional Accommodation Online!
Facilities of Tarooneh Traditional Accommodation
General Facilities
Free Wifi

Heating

Room service

Safety deposit box
Food & drinks
Breakfast in the room

Minibar

Coffeshop
Bathroom
Bathroom

Toilet

Towels

Shower

Toilet Paper
Cleaning Services
Daily maid service

Laundry
Reception Services
Private check-in/check-out

24-hour front desk

Multilingual speaking
You will love Tarooneh Traditional Accommodation because of its:
Very Clean and Tidy Rooms Great Location Near to City Center
Why use Apochi?
We Price Match
Low rates, Save money!
Easy to Book
Fast booking. No registration required.
Support & help 24/7
Find answers, or call to us.
Go green!
We accept all credit cards, safe and online!
Similar hotels to Tarooneh Traditional Accommodation, in Iran:
Reviews of Tarooneh Traditional Accommodation
Review Summary:
0
out of 10
Apochi Verified Reviews
They paid and stayed. We double-checked.