Akhavan Hotel

Shahid Sadooghi Blvd., Kerman, Iran
+98 21 88106700

[email protected]
About Akhavan Hotel
Akhavan Hotel is a 2-star hotel which is a suitable option for those who are looking for a cheap and budget hotel. From this hotel, you have an easy access to public transportation. Imam Jomeh Bus Stop is only 5 minutes away. Kerman International Airport is 10 Km away.
Kerman is the capital of Kerman province, one of the largest provinces in Iran. It is famous for its unique cultural heritage. Kerman Vakil Bath and Ganjali Khan Complex are two of the most famous tourist attractions of Kerman. Apart from the city of Kerman, Bam city is another MUST visit in Kerman province. Arg-e Bam is a remarkable building that is also a UNESCO World Heritage Site. Don't miss visiting Rayen Castle near Kerman as well.
Hotel Amenities
As a 2-star hotel, Akhavan Hotel offers several options for its guests. You can eat a delicious meal at the restaurant in the hotel. Also, don't worry if you are traveling by your car, the hotel has a spacious parking lot. A good news for families is that the hotel is kid-friendly. All the children under the age of six can stay at the hotel for free. Also, the hotel has a safety deposit box, so you can leave your valuable belongings there.
Rooms Facilities
There are several facilities and amenities in Akhavan Hotel rooms. You can find a closet, indoor fridge, furniture, and a telephone. Also, there is a private bathroom in every room that is equipped with a shower and free toiletries. Don't forget that breakfast is free in this hotel. Enjoy!
If you are looking for a cheap and budget hotel in the historical city of Kerman, consider Akhavan Hotel as one of your options. All you have to do is a couple of clicks. Book your room in advance here on Apochi.com. We speak your language and would love to help.
Amenities in Akhavan Hotel
These amenities are available to you.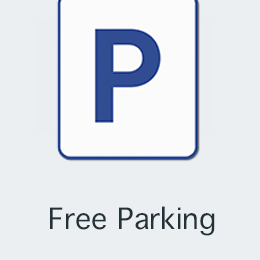 Free Parking
Wifi
Popular Facility
Free Parking
Wifi
Special Features
Fresh Breakfast

Great Location

24/7 Room Service

Quality of Sleep

Kid Friendly

24/7 Reception

Late check-out possibility

Early check-in possibility

Local Foods

Free Guest Parking

Multilingual Staffs
Book Akhavan Hotel Online!
Facilities of Akhavan Hotel
General Facilities
Free Wifi

Free parking

Air conditioning

Heating

Room service

Safety deposit box
Media & Technology
Flat-screen TV

Telephone

Wifi
Food & drinks
Breakfast in the room

Restaurant (a la carte)
Bathroom
Bathroom

Toilet

Towels

Toilet Paper
Reception Services
Private check-in/check-out

24-hour front desk

Multilingual speaking
You will love Akhavan Hotel because of its:
Delicious Breakfast
Very Clean and Tidy Rooms
Wonderful Staff
Great Location
Why use Apochi?
We Price Match
Low rates, Save money!
Easy to Book
Fast booking. No registration required.
Support & help 24/7
Find answers, or call to us.
Go green!
We accept all credit cards, safe and online!
Similar hotels to Akhavan Hotel, in Iran:
Reviews of Akhavan Hotel
Review Summary:
6.8
out of 10
Apochi Verified Reviews
They paid and stayed. We double-checked.