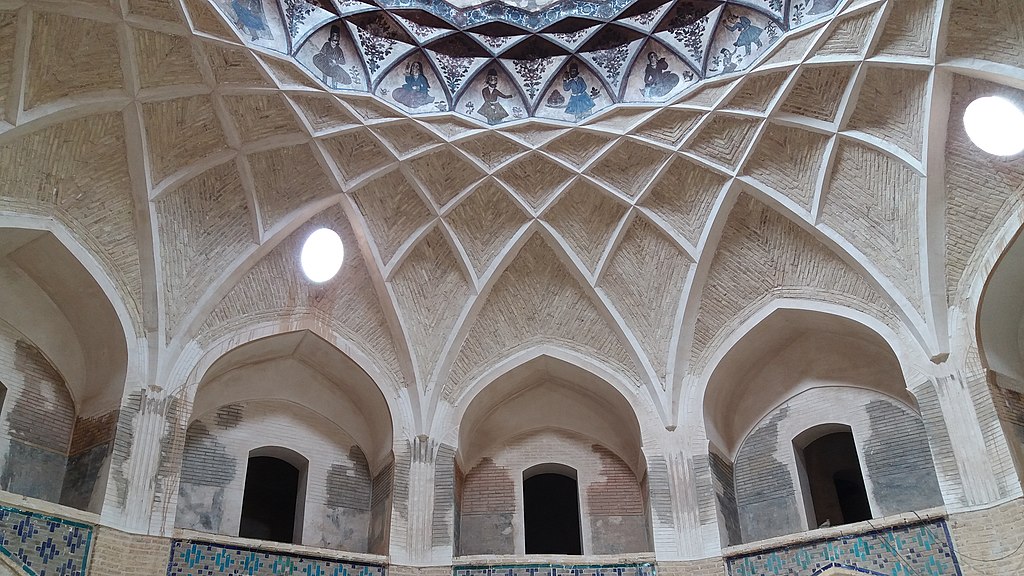 Kerman Attractions
Kerman Bazaar
Where You Can Feel the Lively Vibes
From sweets and local bread to organic and natural products like herbs and pistachios, you can find anything in traditional Kerman Bazaar. This place is historical and its lively atmosphere makes it worth visiting. Besides, don't forget to buy Kerman's handicrafts such as petticoat and carpet, and of course above all, cumin, the famous herb of Kerman.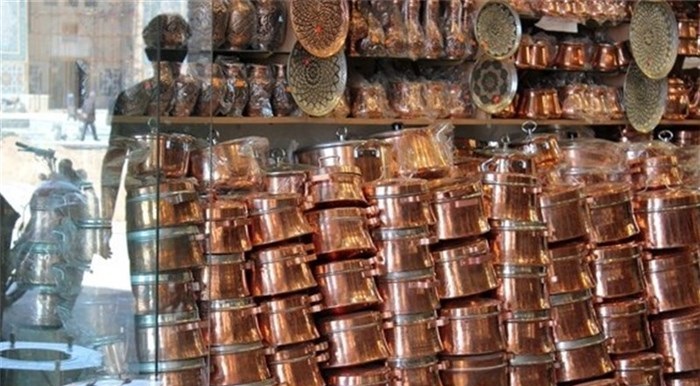 About Kerman Bazaar
Like any other great city in Iran, Kerman has a traditional Bazaar that is located in the heart of the city and is one of the most crowded parts of the city. Kerman Bazaar starts from Arg Square to Moshtaghieh Square. Some of the features of this bazaar make it unique throughout the world. This is the longest Bazaar in Iran! It seems it never ends! Kerman Bazaar is registered as one of Iran Historical Heritages.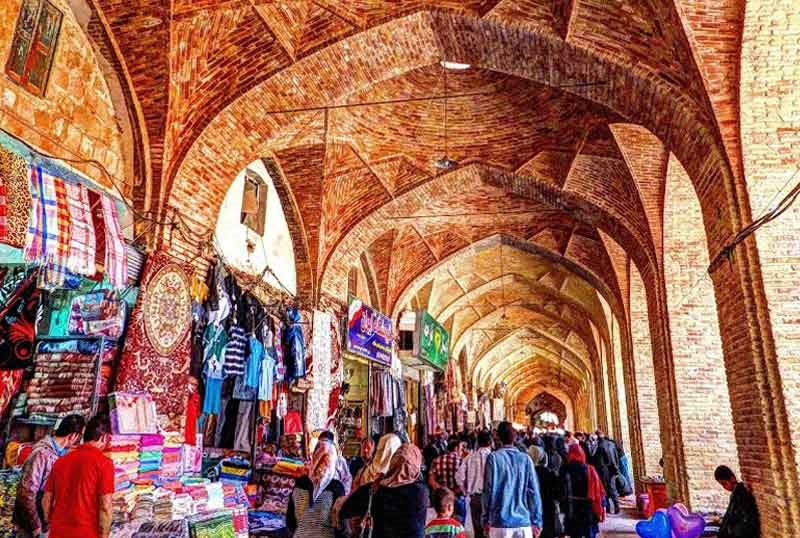 Different Parts of Kerman Bazaar
There are more than 12 parts in this long Bazaar. Here are some of the important ones: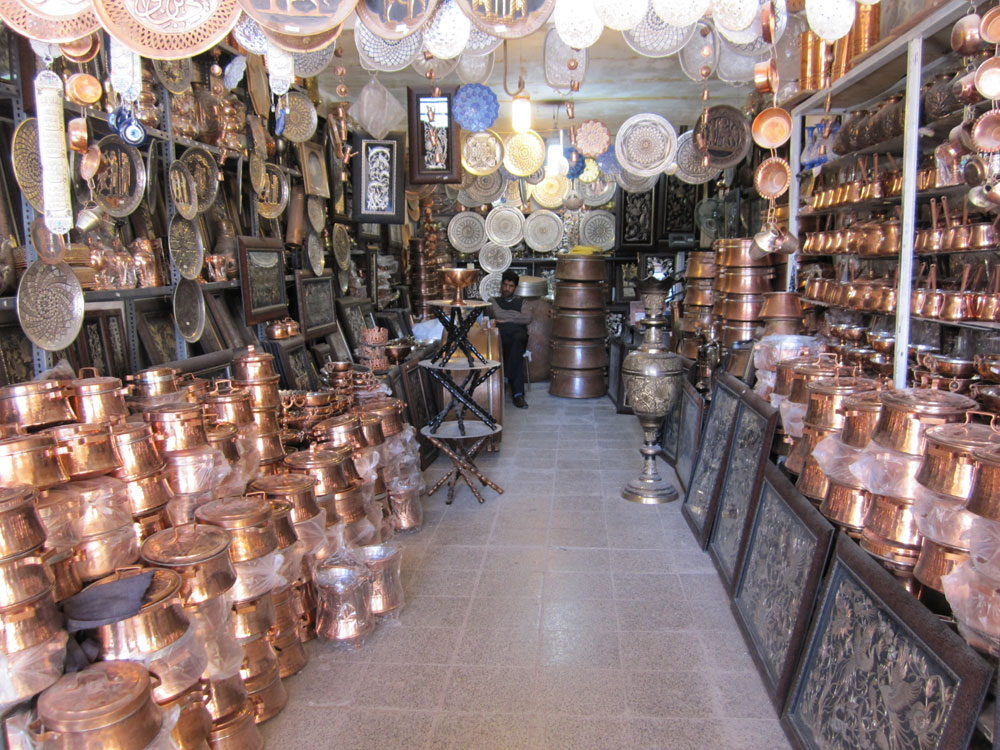 Arg Bazaar
The first part is Arg Bazaar, which starts from Arg Square and continues to Ganjali Khan's Chahar Soogh (it is part of the bazaar when two main routes meet and make four ways). This Bazaar is divided into two sub-sections called "Mellat Bazaar" and "Sadra Bazaar".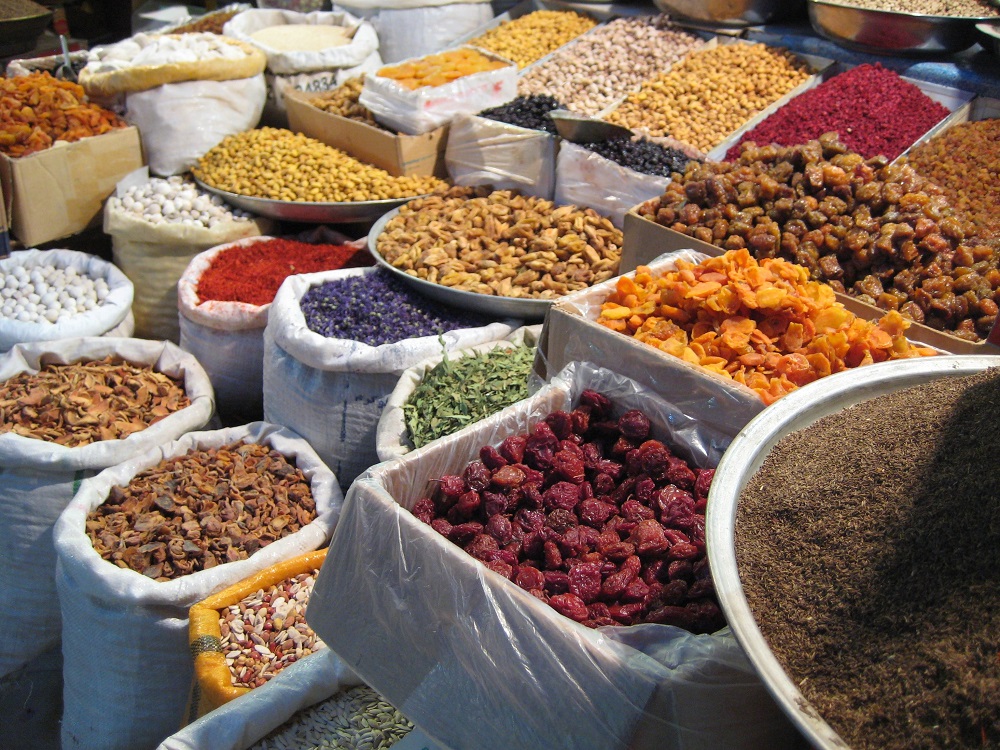 Ganjali Khan's Chahar Soogh
This spot was once the most crowded part of Kerman. Like other traditional bazaars in Iran, Kerman Bazaar consists of different parts and some tourist attractions inside. If you go deep into its long route, you can find some of the most famous tourist attractions of Kerman such as the Ganjali Khan Complex.
The interior view of Chahar Soogh with interesting oil paintings is 400 years old and still retains their beauty. Before the emergence of the new architecture and the interference of Western architecture, the domes of the market have become an interconnected band. It is considered one of the highest structures of the city after the Jameh Mosque and is considered the highest dome in the city.
Ganjali Khan's Bazaar
Ganjali Khan's Bazaar is between Chahar Soogh and Ekhtiari Bazaar. An interesting architectural style from the Safavid era is located in the southern part of Ganjali Khan Square. On the right side of this market is the beautiful and historical Ganjali Khan's bath and eighteen shops, and on the left, there are arches that show a fantastic view.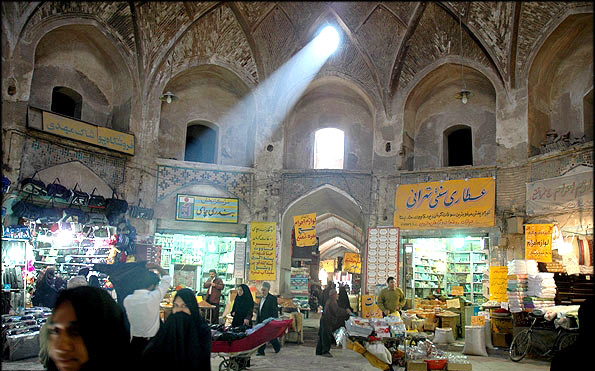 Ekhtiari Bazaar
Ekhtiari Bazaar is the fourth part of the Kerman Bazaar that starts from the end of Ganjali Khan's Bazaar and extends to Vakil Bazaar. Kerman Vakil Bath is located in this part.
Other Parts of Kerman Bazaar are Vakil Bazaar, Mozaffari Bazaar, Sardar Bazaar, Ghale Mahmoud Bazaar, Meidan Ghale Bazaar, Mesgari Bazaar, Zargari Bazaar, and Kaffash ha Bazaar. In these markets, you can find shoes, golden jewelry, sweets, copper handicrafts and plates, medical herbs, and valuable carpets.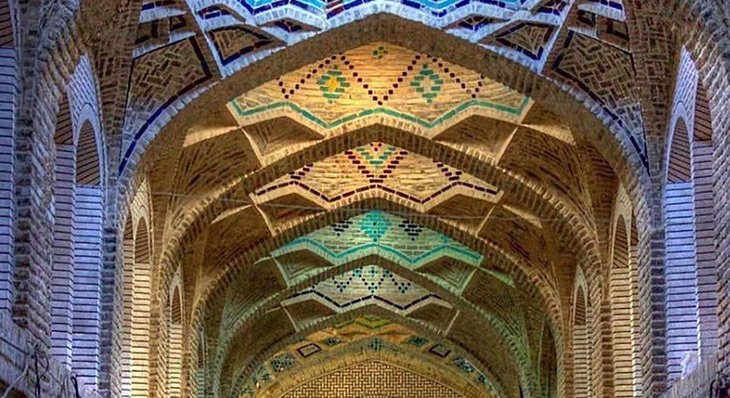 Location of Kerman Bazaar
As mentioned, Kerman Bazaar has some of Kerman attractions inside. You can buy your souvenirs and also visit Ganjali Khan Complex and Kerman Vakil Bath. Moreover, if you get out of the bazaar, you can visit Sanati Contemporary Art Museum.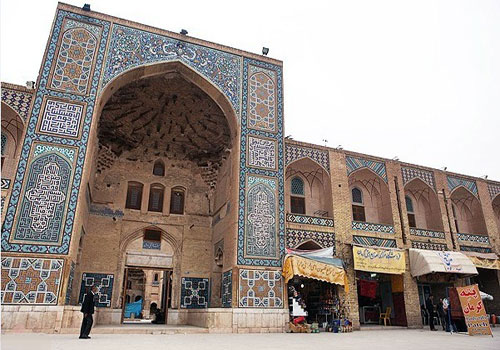 Where to Eat near Kerman Bazaar
Remember, Kerman Bazaar is the longest bazaar in Iran, so there is a good chance that you get hungry in the middle of your visit! Well, don't worry; there are some restaurants near Bazaar where you can try some of the delicious dishes of Kerman. Teymoori Sandwich, Aboozar Restaurant, and Keykhosro Restaurant are some of these places.
Where to Stay near Kerman Bazaar
Looking for hotels near Bazaar? Here are some of the nearest hotels: the budget Akhavan Hotel. If you prefer to stay in a luxury hotel, choose Hotel Pars Kerman or Golden Days Residence.
Found Kerman Bazaar interesting? Explore more …
How To Get To Kerman Bazaar
by Car
Find Moshtaghieh Great Sq., turn to Shariati St., Kerman Bazaar is between Moshtaghieh Sq. and Arg Sq.
by Bus
Find buses in Shariati St., get off in one of the bus stops like Se Rah-e Shomal Jonub, Kerman Bazaar is between Moshtaghieh Sq. and Arg Sq.
Other attractions in Kerman
Hotels near Kerman Bazaar, Kerman
Book Your Hotel In Kerman
Book Your Domestic Flights in Iran
Ask your questions about accommodations in Shiraz from our travel experts: