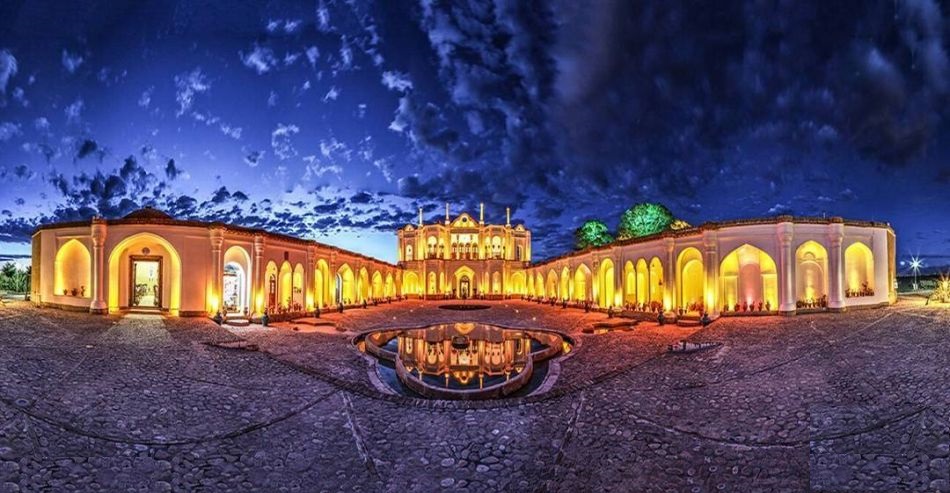 Kerman Attractions
Fath Abad Garden
Walk by the Water
A couple of years ago, if you looked at Fath Abad Garden, you would just see some ruins, but after renovation, it got its glory back and became one of the most popular tourist attractions in Kerman. Besides that, it is one of the largest medical plant gardens. Let's learn more about this beautiful garden…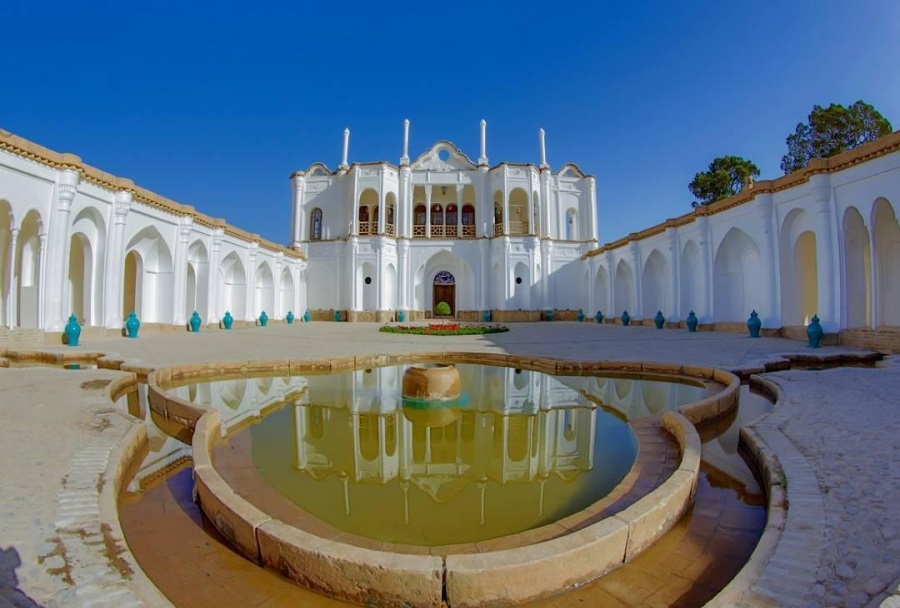 About Fath Abad Garden
Fath Abad Garden is more than 13 hectares. There is a mansion in the middle of the garden which has Persian-European architecture. One of the best times to visit this complex is at night. The reflection of the mansion with its lights in the pool is worth watching.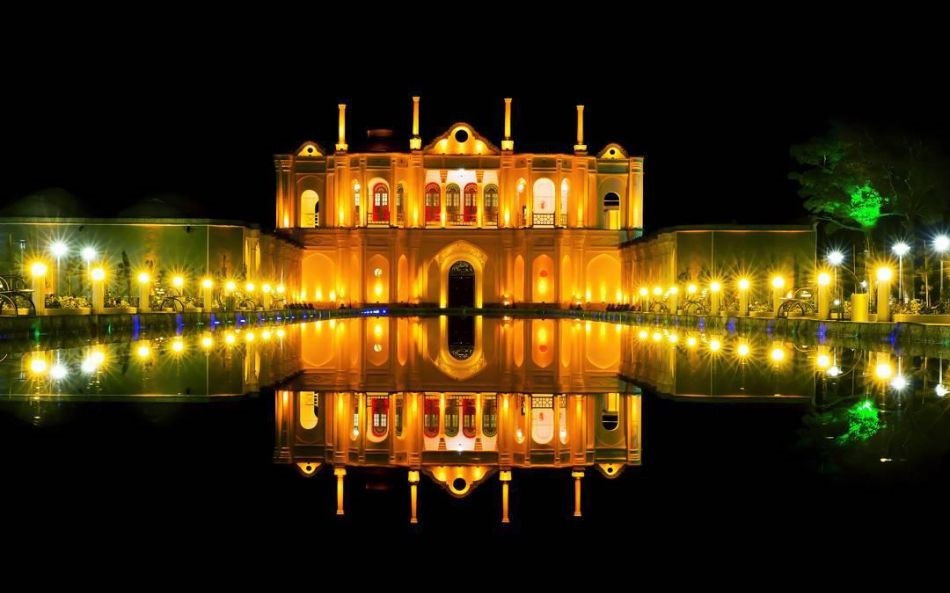 One of the most beautiful rooms in Fath Abad Mansion is the painting room. You can see valuable and breath-taking paintings all over the room. Other important items in this building are its stuccos, on one of the entrances of the building, there is a beautiful calligraphy stucco that says In the Name of God and another quote of holy Quran.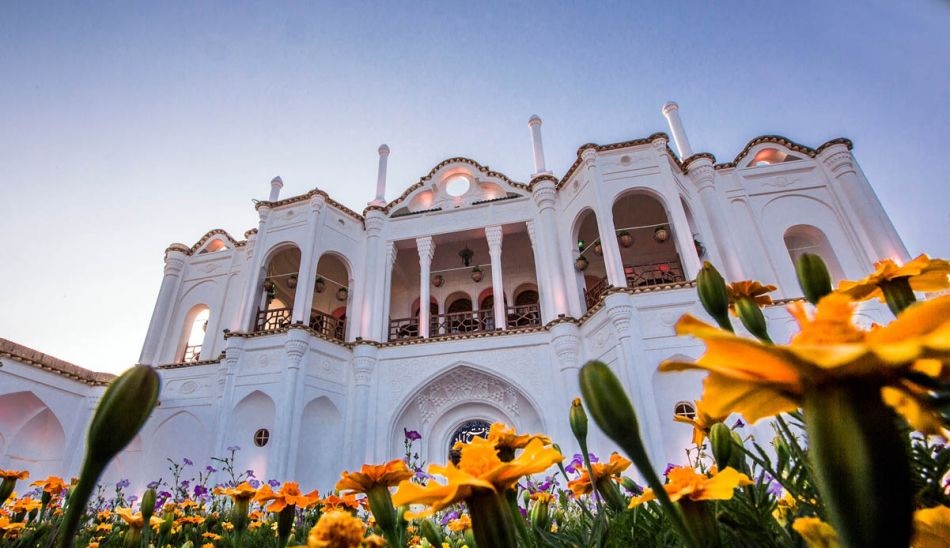 There is a very special residence in Fath Abad Garden that lives there for quite a long time. A very old berry tree is inside the mansion. When the construction of the building started, there was this old tree in the middle of the area, but the architecture decided not to cut this berry tree off, and instead, he managed to build the place without any harm to the tree.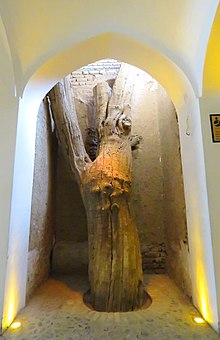 History of Fath Abad Garden
Fath Abad Garden was built during the reign of Mohammad Shah from the Qajar dynasty. Biglar Beigi is the other name of this garden. It was the nickname of its owner, who was also the governor of Kerman at that time. He built this garden within five years and used this place for recreational purposes. Long lines of plane trees and its fascinating flower carpets make this garden interesting for buyers, but the owner refused any offers.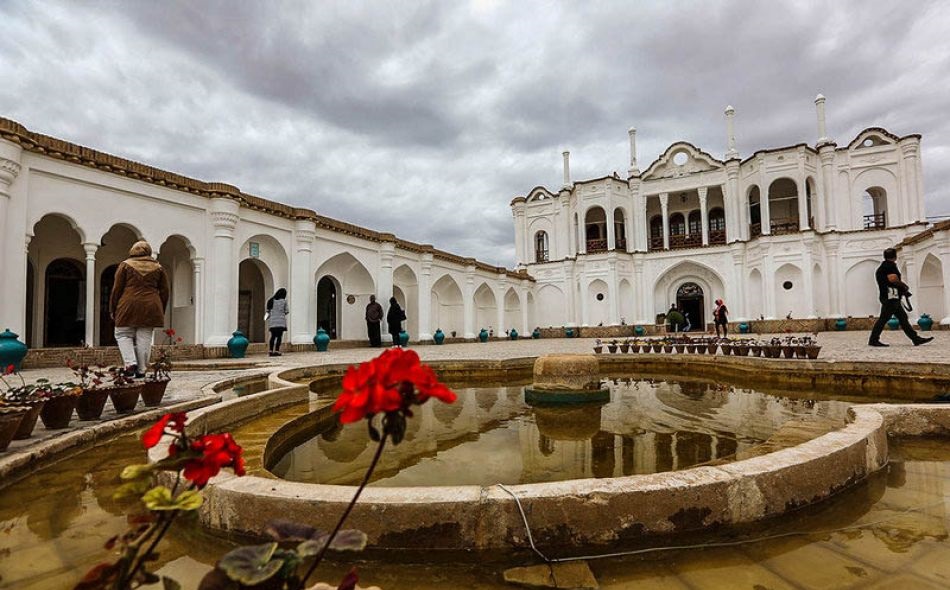 When Ghanat (Kariz: a number of connected wells under the ground) of this garden gradually dried, the glory of the garden went wreck as well. As a result, trees and flowers, once lively and colorful, turned dry and dead, until the place was eventually just ruined.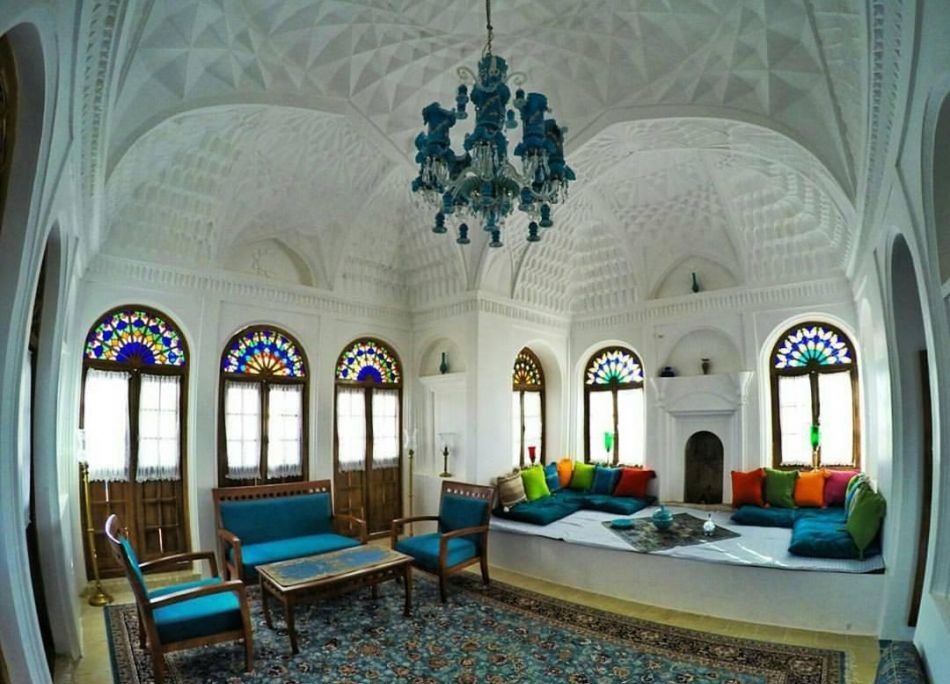 Almost a century after the building of Fath Abad Garden, the renovation begins. The beautiful paintings were painted again by skillful artists on the walls of the building in the middle of the garden. This time, medical plants made the garden fresh and lively.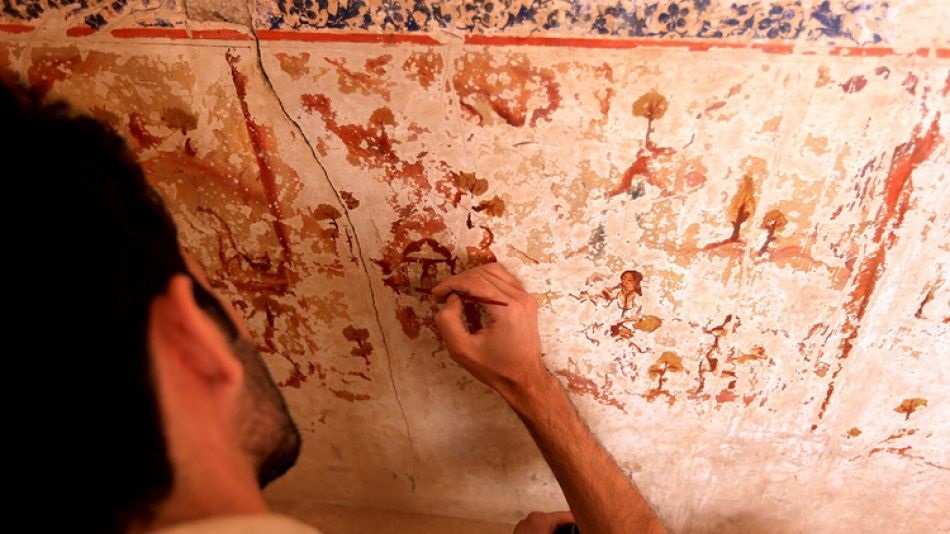 Location of Fath Abad Garden
To reach Fath Abad Garden, you need to go a little out of Kerman, toward the northwest. You can use Jomhuri Boulevard and then Havaniroz Boulevard, or use Zangi Abad Road. You can find other attractions of Kerman like Ganjali Khan Complex, Kerman Vakil Bath, and Kerman Bazaar about 21 kilometers away from this garden.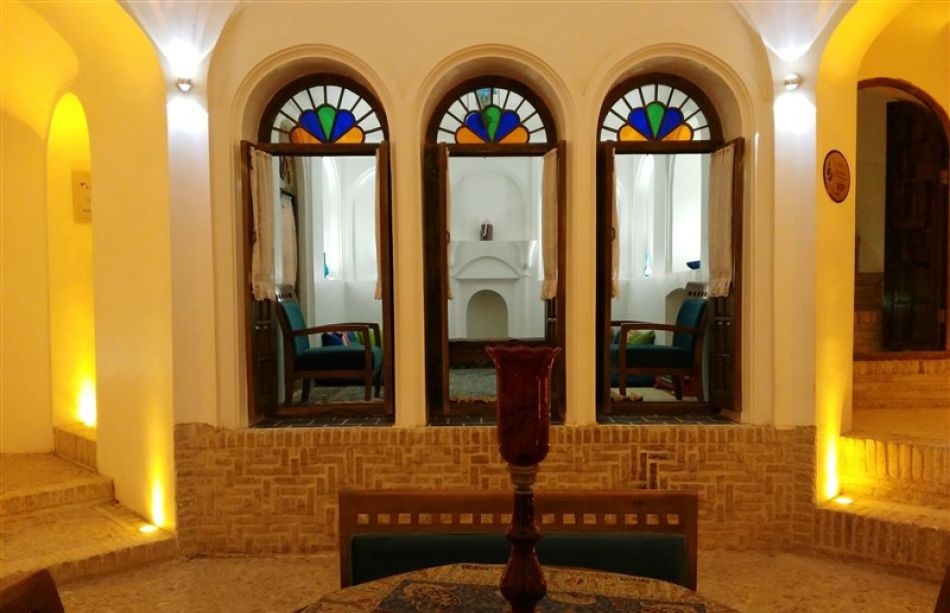 Where to Eat near Fath Abad Garden
Feeling a little hungry after visiting Fath Abad Garden? How about a delicious meal? Chelo Gusht Zarandi, Piko Pizza Restaurant, and Dasht-e Behesht Restaurant are some of your choices for restaurants.
Where to Stay near Fath Abad Garden
The closest cheap, economic, and budget hotels near Fath Abad Gardens is Akhavan Hotel. If you are looking for a luxury one, Hotel Pars Kerman can be your suitable choice.
Found Fath Abad Garden interesting? Explore more …
Fath Abad Garden Location
How To Get To Fath Abad Garden
by Car
Find Jomhuri Blvd., turn to Havaniroz Blvd., and find Ekhtiar Abad.
By Bus
Use buses in Jahad Blvd to get to Gaem Blvd, and then use a taxi or private car to get to Zangi Abad Road that leads you to Fateh Abad Garden.
Other attractions in Kerman
Hotels near Fath Abad Garden, Kerman
Book Your Hotel In Kerman
Book Your Domestic Flights in Iran
Ask your questions about accommodations in Shiraz from our travel experts: