Kerman Attractions
Sanati Contemporary Art Museum
Collections of Iranian and International Art
They call it the best contemporary museum of Iran after Tehran Museum of Contemporary Art. Sanati Contemporary Art Museum is one of the most valuable treasuries of Iranian and International artists in Iran. Let's have a closer look at this museum which is located in the heart of the beautiful city of Kerman.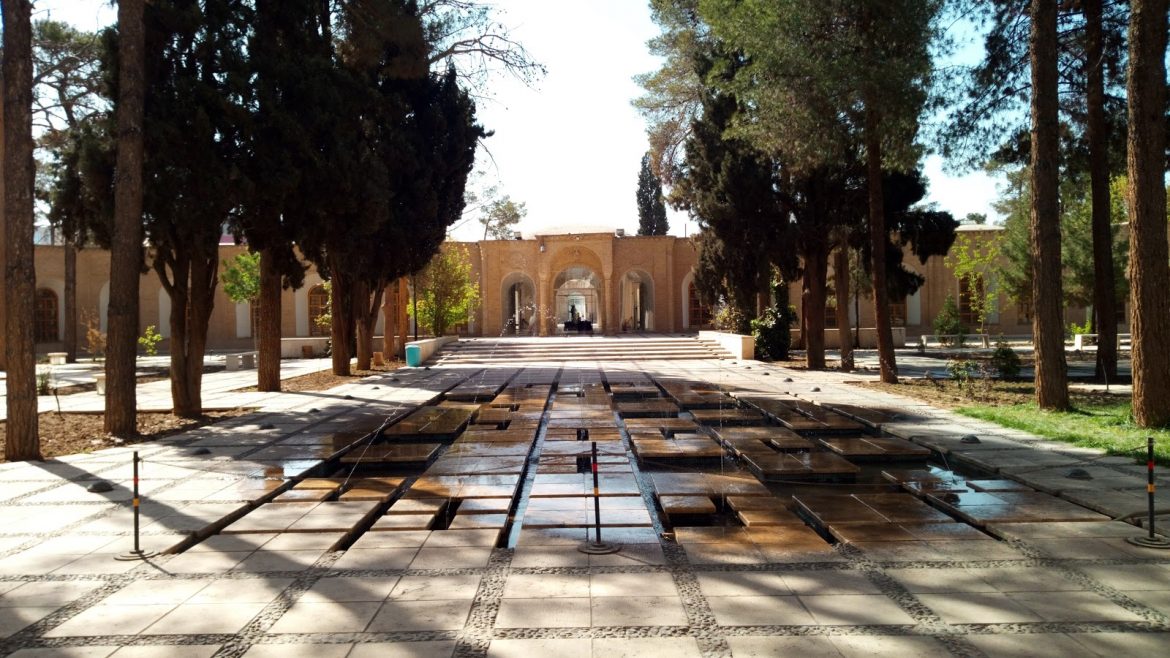 About Sanati Contemporary Art Museum
Sanati Contemporary Art Museum is homage to more than 1200 unique pieces of art like sculptures made of bronze, plaster, marble, and wood, Mosaic slabs, black painted pens, oil paints and watercolors. Besides these materials, there is a variety of objects that are built in different aesthetic styles. Minimalist, Conceptual, Abstract, Calligraphy, Miniature, and Pop Art are some the examples. A Majority of the objects in this museum is the work of Seyed Ali Akbar Sanati who was a great Iranian sculptor and painter. Other items belong to more than 83 Iranian artists and 16 international artists. Among these artists, you will find some familiar names such as Parviz Tanavoli, Sohrab Sepehri, Kamal-ol Molk, Auguste Rodin, Henry Spencer Moore, and Emil Nolde.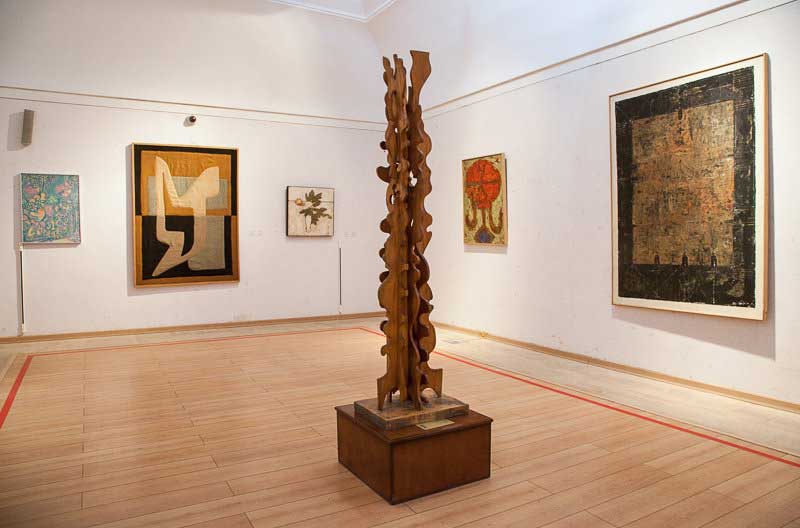 History of Sanati Contemporary Art Museum
Sanati Contemporary Art Museum was built about 80 years ago by a benefactor named Akbar Sanati. The name of the museum is taken from this great man's name. He has a large orphanage and took care of numerous orphans.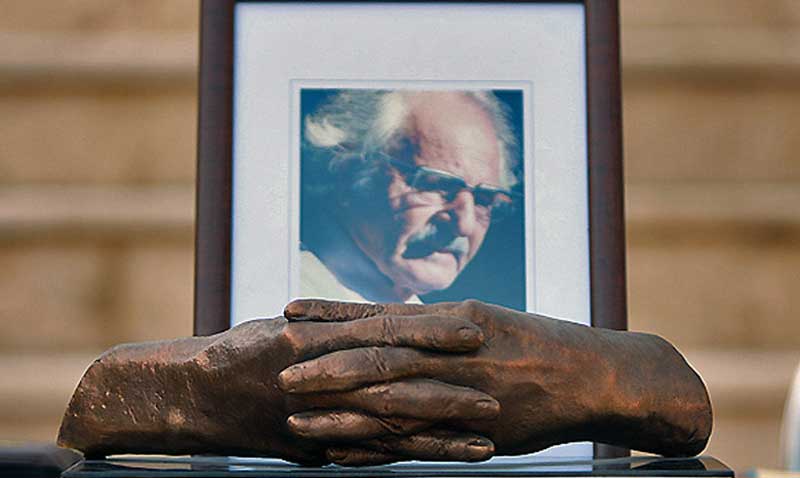 Architecture of Sanati Contemporary Art Museum
You can find the name of the museum in calligraphy on clay and brick on its facade. The ceiling of Sanati Contemporary Art Museum is like traditional Persian ceilings in the shape of a dome. In front of the building, there is a porch that keeps the visitors safe from the burning sun of Kerman. On the facade, you can see beautiful turquoise and black ceramics which gave the edifice a great look. The building of Sanati Contemporary Art Museum was once in the center of architects' attention because this building is a combination of modern and traditional styles. You can take a lovely walk in the museum yard, which is in the shape of a Persian garden.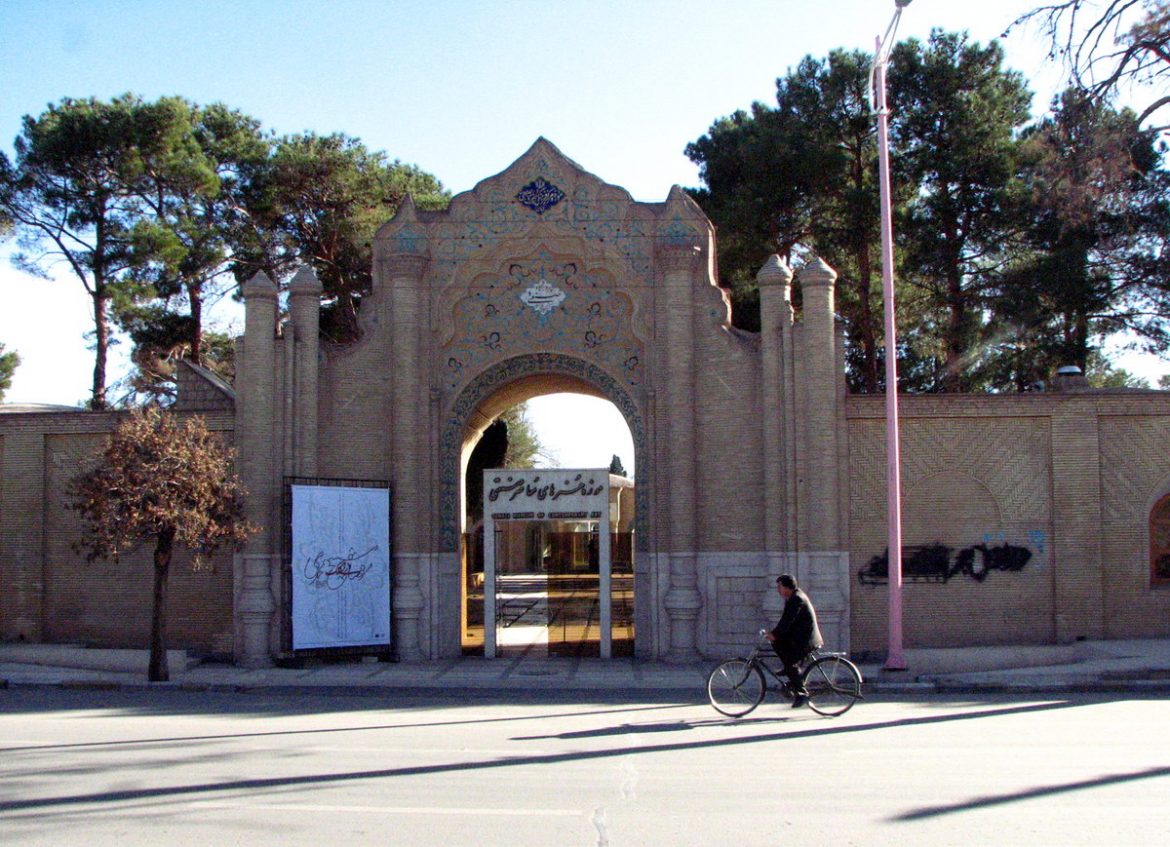 Location of Sanati Contemporary Art Museum
As you are in the heart of Kerman, you have easy access to other attractions that are in Sanati Contemporary Art Museum vicinity. Kerman National Library, Moayedi Ice-house, and Ganjali Khan Complex are some of these places. If you go further till you are out of Kerman, you can visit Shazdeh Garden, Arg-e Bam, and Rayen Castle as well.
Where to Eat near Sanati Contemporary Art Museum
Visiting Sanati Contemporary Art Museum made you hungry? Well, in this case, you need to find a restaurant nearby. Here are some of the restaurant in the vicinity: Aboozar Restaurant, Apadana Restaurant, and Teymoory Sandwich.
Where to Stay near Sanati Contemporary Art Museum
Looking for hotels near Sanati Contemporary Art Museum? Here are some of your options: for those who are looking for a cheap and budget hotel, Akhavan Hotel, and Govashir Hotel are suitable options. If you prefer to stay in a luxury hotel, Hotel Pars Kerman and Golden Days Residence are available nearby.
Iranian Tourist Card
Do not bring cash to Iran!

As you may know, using international credit cards is not possible in Iran after political sanctions against Iran.
Apochi offers Iranian Tourist Card to foreign travelers:

- 100% Safe and online, No ATM fee for withdrawal
- Secure and easy way to use your money in Iran
- Acceptable in all shops, restaurants and ATM machines in Iran
- Pay as locals
- Exchange rate based on the Central Bank of Iran.
Order Now!
Found Sanati Contemporary Art Museum interesting? Explore more …
Sanati Contemporary Art Museum Location
How To Get To Sanati Contemporary Art Museum
by Car
Find Azadi Sq. as your landmark. Turn to Beheshti St., after five minutes drive, you will find the museum on your right.
by Bus
Find the buses with Vali Asr bus stop in Shariati St. as their destination.
Other attractions in Kerman
Hotels near Sanati Contemporary Art Museum, Kerman
Book Your Hotel In Kerman
Book Your Domestic Flights in Iran
Ask your questions about accommodations in Shiraz from our travel experts: