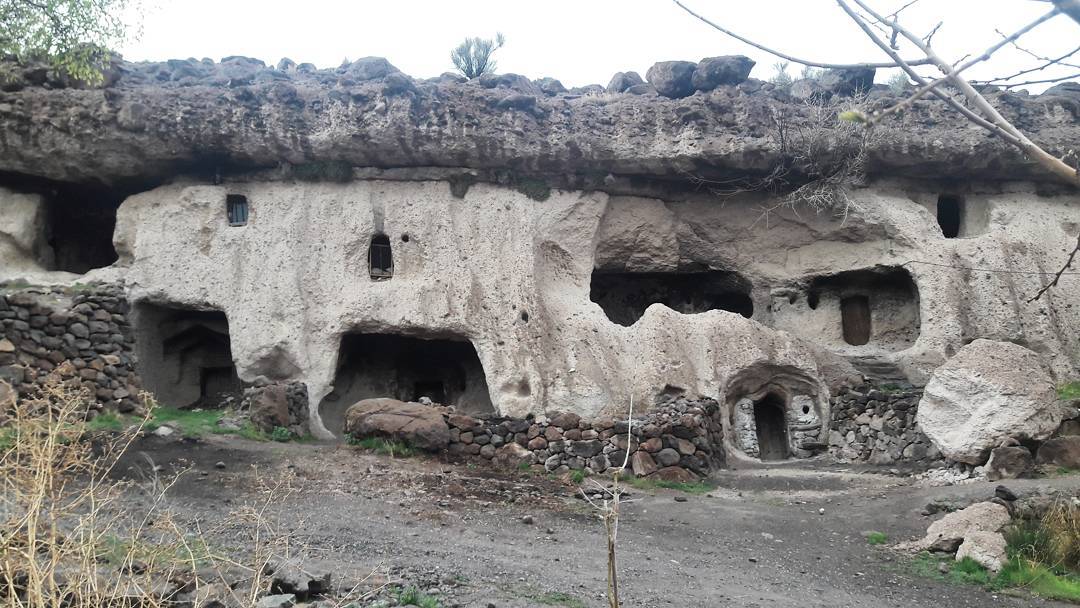 Kerman Attractions
Meymand
A Troglodyte Village
Though long-time has passed since people used to live in caves, the life of cave dwellers is still mysterious for humankind. Luckily, there are a few places that remained, which let us know more about human history. Meymand troglodyte village is one of the few remained hand-dug rocky villages, which is a UNESCO World Heritage Site in Kerman province, Iran. Meymand is also known as a Cultural Landscape that is a combination of men's work and nature.
apochi.com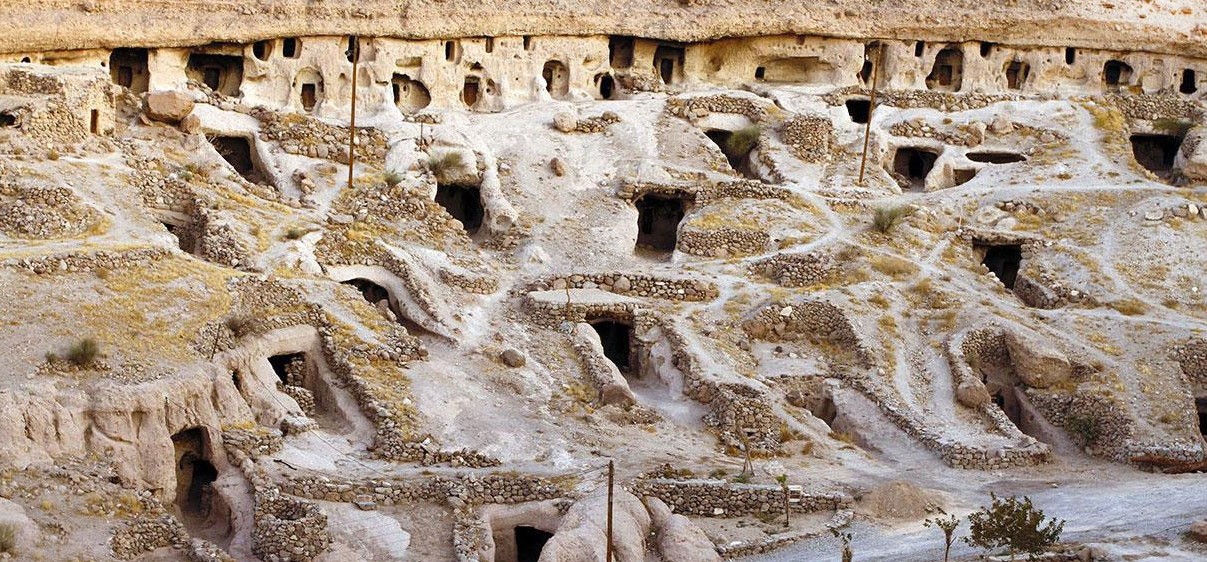 apochi.com
apochi.com
About Meymand
apochi.com
apochi.com
Meymand is a village made of caves close to Shahr-e-Babak in Kerman province. One of the facts that make the cultural landscape of Meymand different from few similar rock villages, such as Kandovan and Cappadocia, is the villagers who still live in the cave houses inherited from their ancestors. The rocky texture of the village made it possible for families to live in cave-like houses for hundreds of years.
apochi.com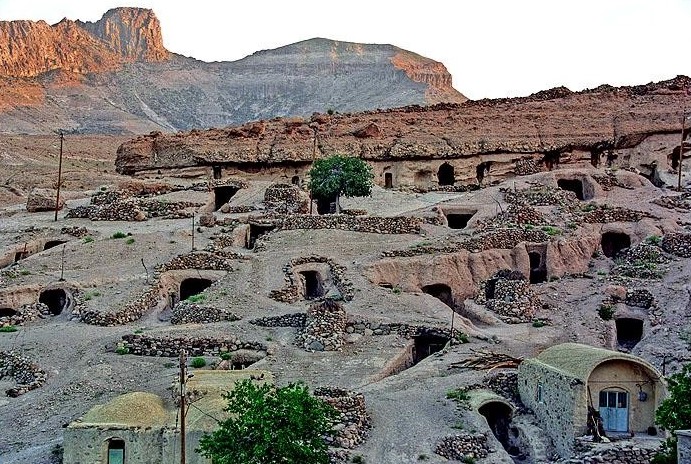 apochi.com
apochi.com
History of Meymand
apochi.com
apochi.com
Meymand dates back to the pre-Islam era. The oldest found evidence shows signs of human presence in the area about 6th century B.C. other findings date to after the Achaemenid Empire time and show mainly nomadic life beside small communities who live in the area permanently. Other findings in the region are related to the Ashkanian Empire, The Sasanian Empire, and the beginning of the Islamic period. These findings are evidence of nomadic life in the mentioned times.
Due to e series of events between the 11th to 17th-century, people moved to the northern part of Shahr-e-Babak, which is Meymand. The horseshoe shape of the area made it a convenient shelter for people who were hiding from invaders and wanted to have a peaceful life. Cavelike shelters in the hills were a wise choice to live primarily while staying away from enemies. As the population grew people started to build handmade caves as their habitat.
A sudden increase in population happened between the 15th and 17th centuries. This rise in population is at the same time of the Safavid Empire. Most of the graves in the graveyard are related to that time.
apochi.com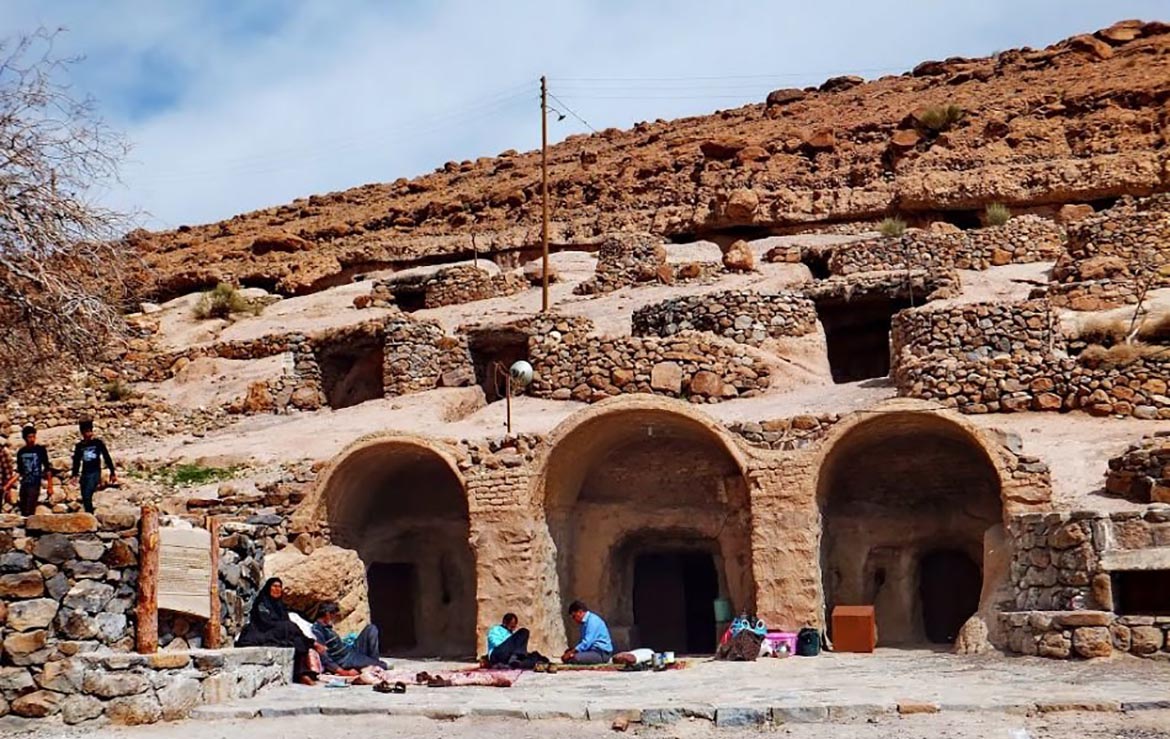 apochi.com
apochi.com
Settlements in Meymand
apochi.com
apochi.com
There are three types of settlements in Meymand region with different architectural features. Locals move between these settlements in each part of the year; Saraghols (corrals), Sarbagh (oases), and Meymand Village.
In the springtime, people live in Saraghol. Saraghols provide people with a fixed temperature during the variable weather and protect them from the wind. There are two types of houses in Saraghol; Maarkhanen and Mashkdan. Maarkhaneh is a semi-underground circular instruction. Mashkdan houses are above the ground. The Mashkdan homes are made of stone walls covered with cone-shaped roofs.
During the summer, people live in Sarbagh houses. Sarbagh homes are mainly located around.  the seasonal rivers. In order to protect people from the summer heat, these houses are made of light materials such as leaves and tree branches.
Meymand village is the habitat of the locals during the cold season of the year. Hand-dug unites called Kicheh are a convenient place to keep people warm during the winter-time. 400 Kicheh units exist in Meymand containing more than 2500 rooms.
Each Kicheh has an open area in front of it, which connects it to another Kicheh. In the past, due to the oven smokes in the rooms, the walls were dark and covered with black soot that isolated the ceiling. Nowadays some families changed the storeroom to the kitchen to avoid the soot.
apochi.com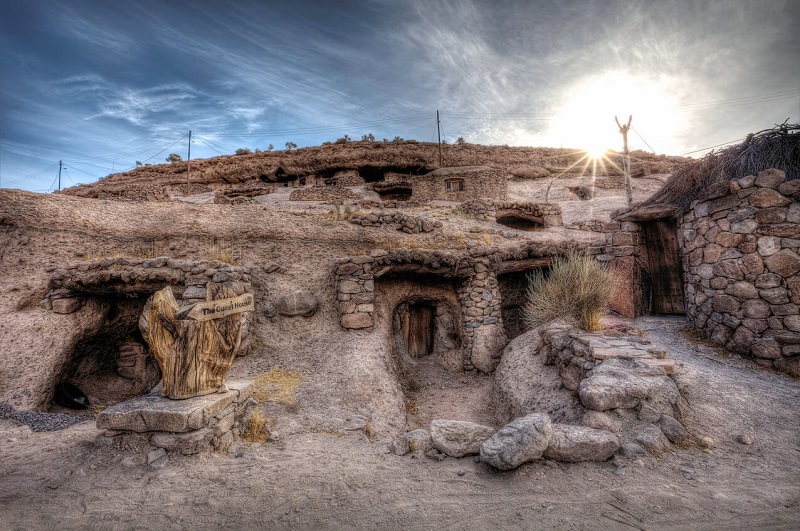 apochi.com
apochi.com
Significant Settlements of Meymand
apochi.com
apochi.com
Some pieces of evidence claim that Meymand used to be a Zoroastrian and pre-Zoroastrian settlement. One of the Kicheh units called Kicheh Dobandi (two bands room) was a fire temple (Atash-kadeh). This settlement has two fireboxes, therefore some historians believe that it used to be a fire temple. Nowadays, the fire temple is a Museum of Anthropology.
In the past, locals used to take a bath in the spectacular public bath of Meymand. Cold and hot water pools were provided for people. Villagers used to go to the public bath in winter and autumn. Other times of the year locals could take a bath in the open-air pools. The structure of the public bath is similar to the ones built during the Safavid era.
The mosque of Meymand is located in the middle of the village. The mosque is around 120 square meters. The floor is covered with hand-woven carpets. The mosque was built about 200 years ago.
The building of Hussainiya in Meymand is basically is made of tree hand-dug houses. About 300 years ago, Molla Mohammad Ali bought the houses from its' owners and transferred it to a congregation hall for Shia Muslim commemoration ceremonies, especially those associated with the Mourning of Muharram.
apochi.com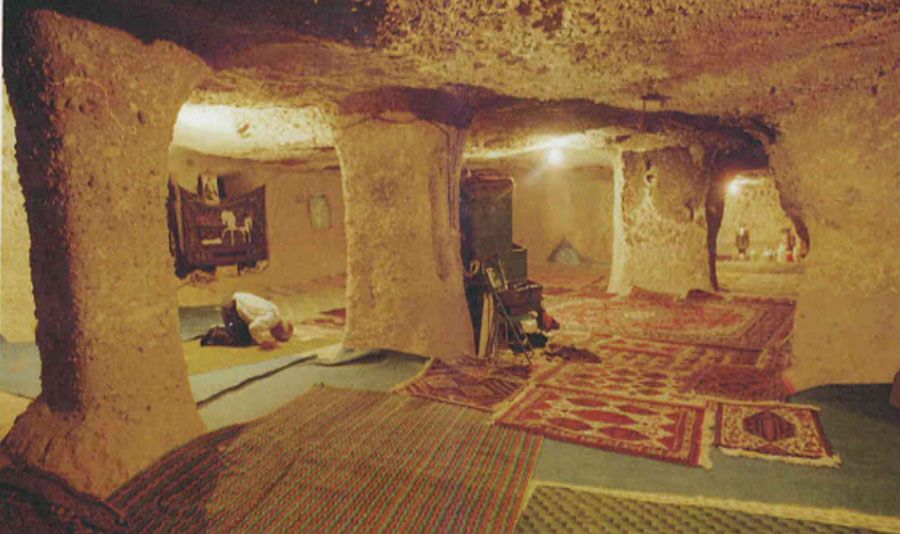 apochi.com
apochi.com
Location of Meymand
apochi.com
apochi.com
Meymand historic village is located 36 km northeast of Shahr-e Babak city, Kerman Province, Iran. It is surrounded by Khatun Abad plain in the south and Mount Khorin in the northwest. The village is located between the cities of Yazd, Kerman, and Shiraz, bounded in the north by  Rafsanjan and in the southeast by Sirjan.
apochi.com
Where to Eat in Meymand
apochi.com
apochi.com
If you want to try traditional food while you are in Meymand, There is a restaurant in the Meymand village that serves local foods for you; Dast-Kand-Sangi restaurant is located in one of the ancient houses of Meymand. If you plan to go to Shahr-e-Babak to eat, you can try some local food in Noon-o-Namak traditional restaurant. If you are looking for fast food you can try Iranowich fast food in Shahr-e-Babak.
apochi.com
Where to Stay in Meymand
apochi.com
apochi.com
You can stay in the traditional Meymand Guesthouse, which is located in the village and experience a night of your life sleeping in a handmade cave. If you plan to stay in Shahr-e-Babak, you can stay at Rivas eco-lodge or Duna eco-lodge. For a luxury stay, you can go to Kerman and book a room in Pars Hotel or Kerman Jahangardi Hotel. Govashir Hotel and Akhavan Hotel are budget hotels in Kerman.
apochi.com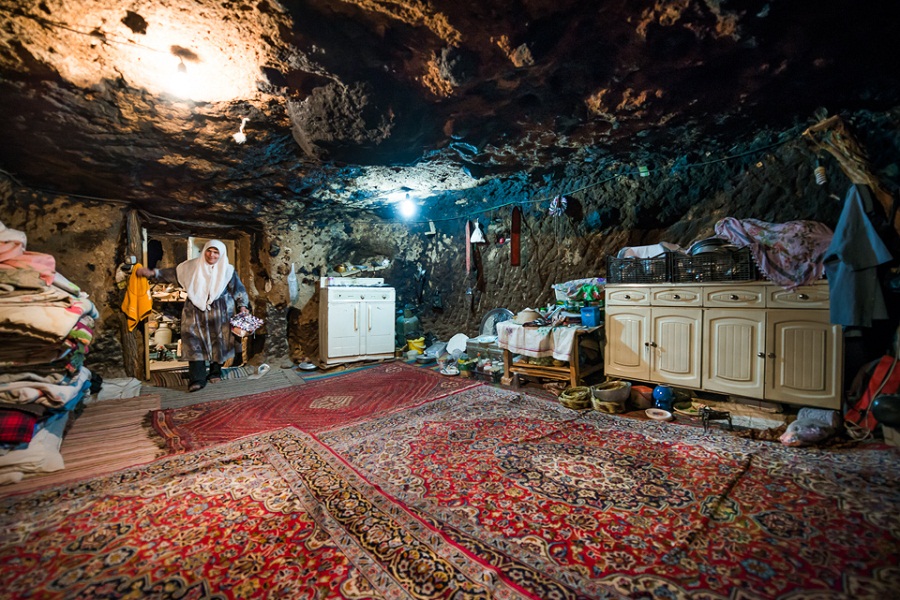 Iran in One Week
TOUR AROUND IRAN WITH APOCHI

Services included:
Hotel (B/B)
Professional English speaking guide for the whole trip
All excursions & transfers by the modern couch with an experienced driver
1 Domestic flight
Refreshment between way (mineral water, tea or coffee)
Entrances fee according to the itinerary
Meals included all lunches
Book Now!
Found Meymand interesting? Explore more …
How To Get To Meymand
by Train
You can get on the trains between Tehran and Bandar Abbas and get off the train on Khatoun-Abad station which is 50 km away from Shahr-e-Babak.
by Car
If you plan to go to Meymand by your personal car, you have to drive 36 km from Shahr-e-Babak toward the northeast. You can park your car at the parking which is available for the visitors.
by Plane
To go to Meymand by Plane, you can book a flight to Sirjan which is the closest airport available. Kerman flights are another option.
Other attractions in Kerman
Hotels near Meymand, Kerman
Book Your Hotel In Kerman
Book Your Domestic Flights in Iran
Ask your questions about accommodations in Shiraz from our travel experts: