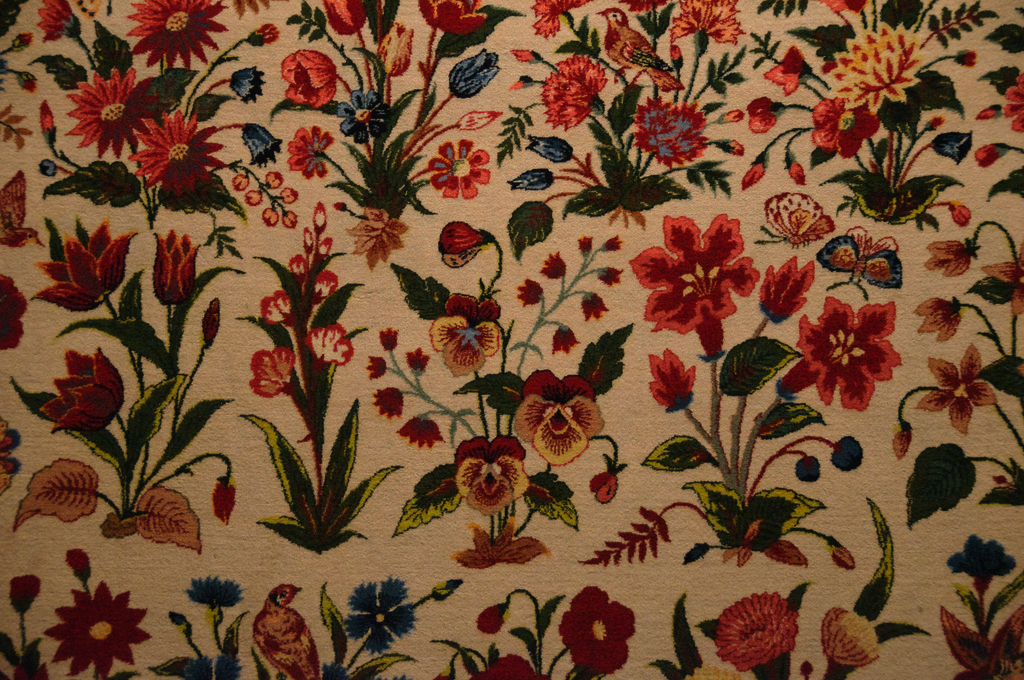 Tehran Attractions
Carpet Museum of Iran
Endless Live Patterns
Ever wonder why Persian Carpet is famous worldwide or why they say it has the best quality among carpets? Well, it should have something to do with its history and origin. The best place to learn about Persian Carpet and its fascinating history is Carpet Museum of Iran. In this interesting museum, you will see loads of different types of Persian Carpets. Look at the pattern, each one is telling you its very own unique story in the shape of knots, treads, and colors.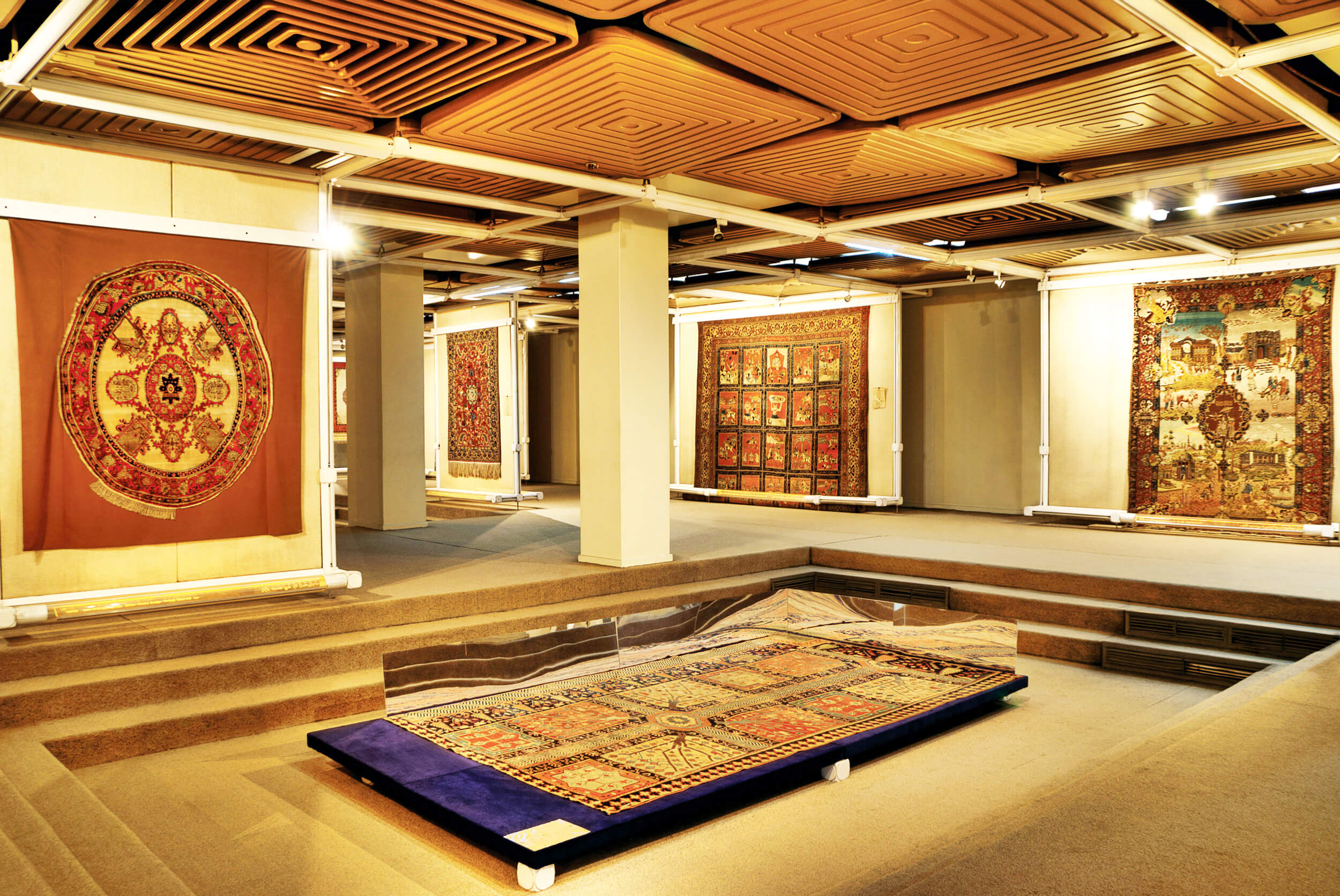 About Persian Carpets
Did you know carpet-weaving in Iran is traced back to Bronze Age around 5000 BC? Unfortunately, now we only have some worn-out remaining pieces from those carpets. Carpets are one of the most important and of course noticeable items of a Persian house. You can find them in all shapes, colors, and types.
These beautiful rectangular floor coverage that we call Farsh or Ghali, are full of interesting and symbolic patterns. Sometimes they tell old stories about Persian heroes and myths, and sometimes they represent the natural elements of Iran. Persian kids spent lots of their time looking at these figures and playing with them. Maybe white Dew from Shahnameh! And of course, they always managed to defeat them!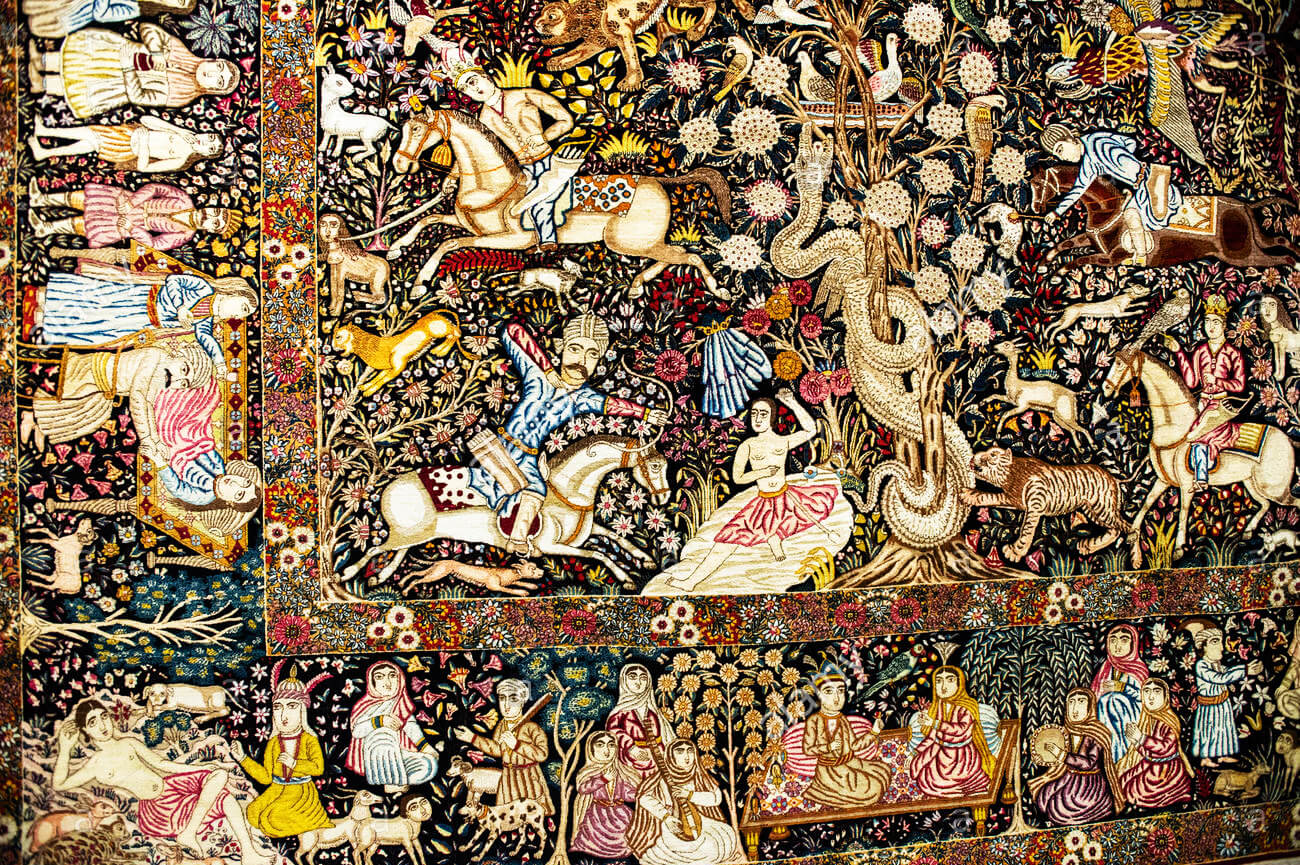 Carpet Weaving in Iran
Iran has various types of carpet and other types of carpets like Kilim, Ghaliche, … but you can simply call all of the Carpet. It can be placed on the floor, wall, bed, and other places. It's not that strange to say carpets are kind of pious to Iranian people. Walking on them with shoes on is forbidden in almost every Persian house. In Iran, carpet-weaving is not a job, but an art.
Moreover, Persian rugs representing cultural elements of different Iranian ethnic groups, which are so diverse. The best kind of carpets is the handmade ones. What is fascinating about these handmade rugs is that most of them don't have a written pattern! The carpet-weaver lady (it's traditionally a lady's job) just uses her imagination to do it. Isn't it amazing?
As you can see, these textile floor coverings have so much to tell you about Iran history, culture, and art. Luckily, you can get to know these beautiful handicrafts in the Carpet Museum of Iran. It's a fantastic treasury where you will find carpets from different times and all over Iran from well designed Isfahan carpets to lovely handmade carpets of Qashqai nomads.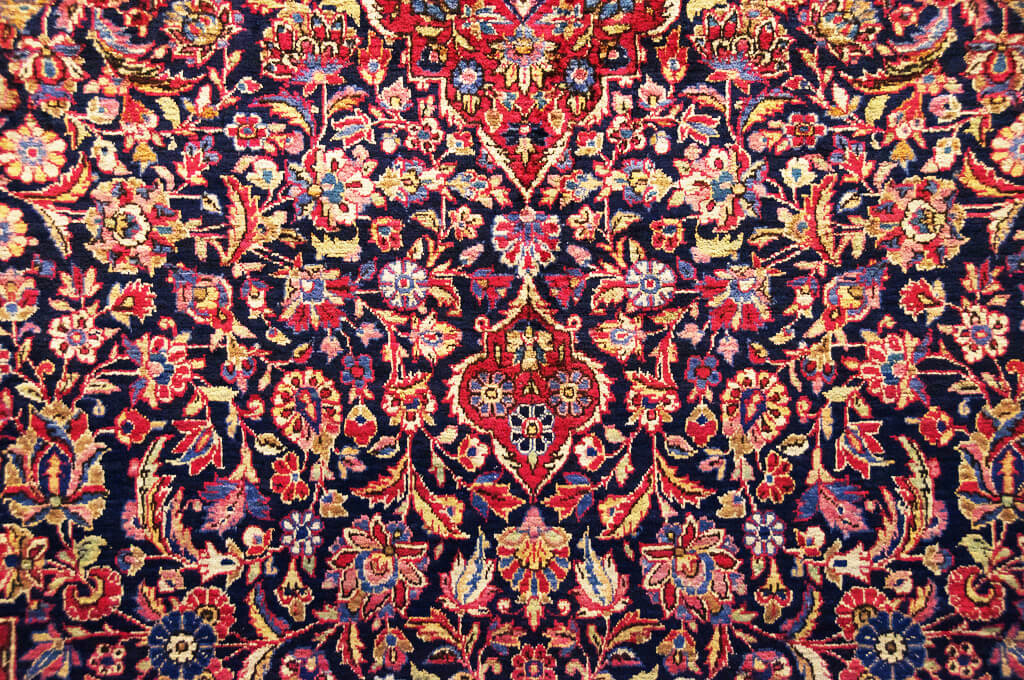 Architecture of Carpet Museum of Iran
The first thing you have to notice is the museum building itself. If you look closely, you can see that this building looks like a giant carpet-weaving loom! This is the art of  Abdol-Aziz Mirza Farmanfarmaian, the architecture of this museum. He also designed the building in a way that the pillars will cast shadows on the building so that the hot temperature during summer used to get reduced this way. The museum has two main halls, one for displaying over 150 types of Persian carpets and one for different temporary and seasonal exhibitions.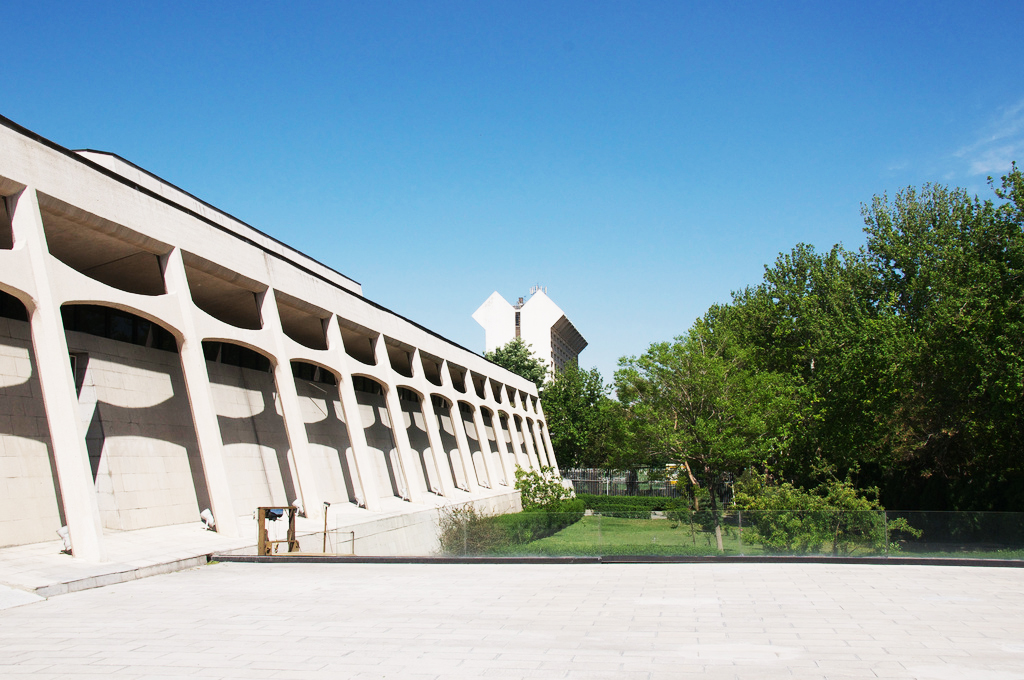 History of Carpet Museum of Iran
Carpet Museum of Iran was opened on February 11th, 1978. In the beginning, there were limited numbers of Persian carpets in this museum. Gradually, the number improved. Also, the main purpose of founding this museum was to develop the art of carpet-weaving and gathering different types of carpets from all over the country. As a result, the museum became an excellent source of research about carpets for all culture and art lovers.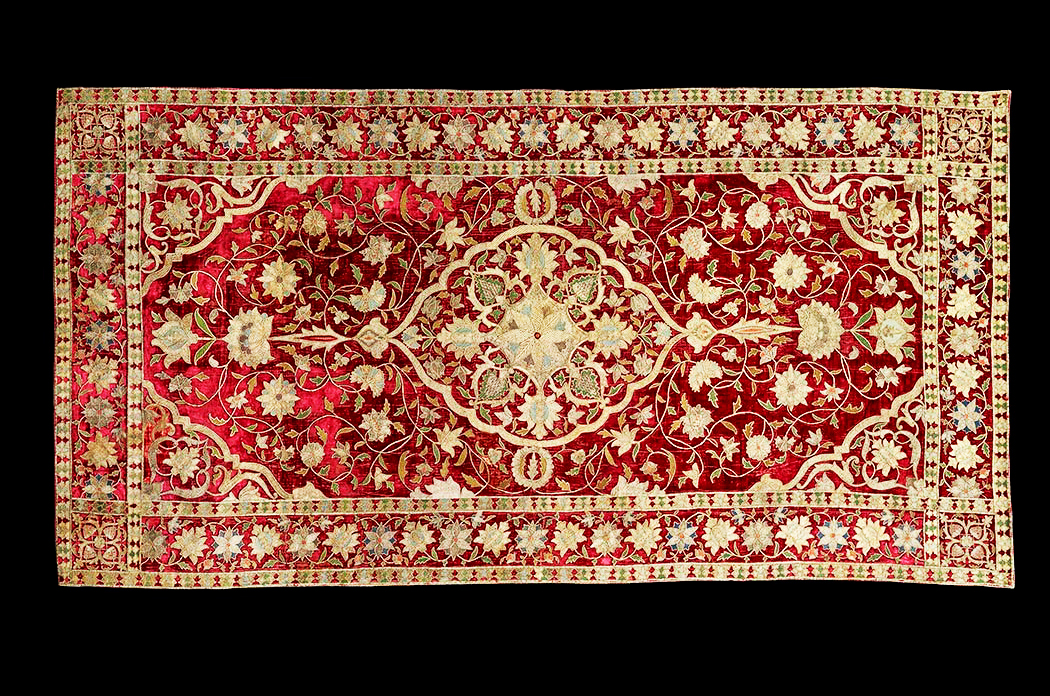 Location of Carpet Museum of Iran
Firstly, you won't have a hard time finding the Carpet Museum of Iran. It is located on the North-West Corner of Laleh Park, Fatemi, and Karegar junction. You can easily get there using either public transportation or your car. Also, the nearest metro station is Meydan-e Enghelab-e Eslami (in yellow line) and there are buses on north Karegar street that will take you to the museum. Secondly, not only you can have a tour of the beautiful Laleh Park, but also there is another interesting museum nearby. Tehran Museum of Contemporary Art is also in Laleh Park, on the west side.
Using the yellow line of Tehran subway, you can get to Teatre Shahr Metro Station and access other nearby attractions like National Jewelry Museum, Moghadam Museum, Negarestan Garden, Golestan Palace, Tehran Grand Bazaar, National Museum of Iran, Portal of Bagh-e Meli, Malek Museum and Library, City Park, Glassware and Ceramic Museum of Iran, and Masoudieh Palace. And, don't forget the lovely Valiasr Street, the longest street in the Middle East.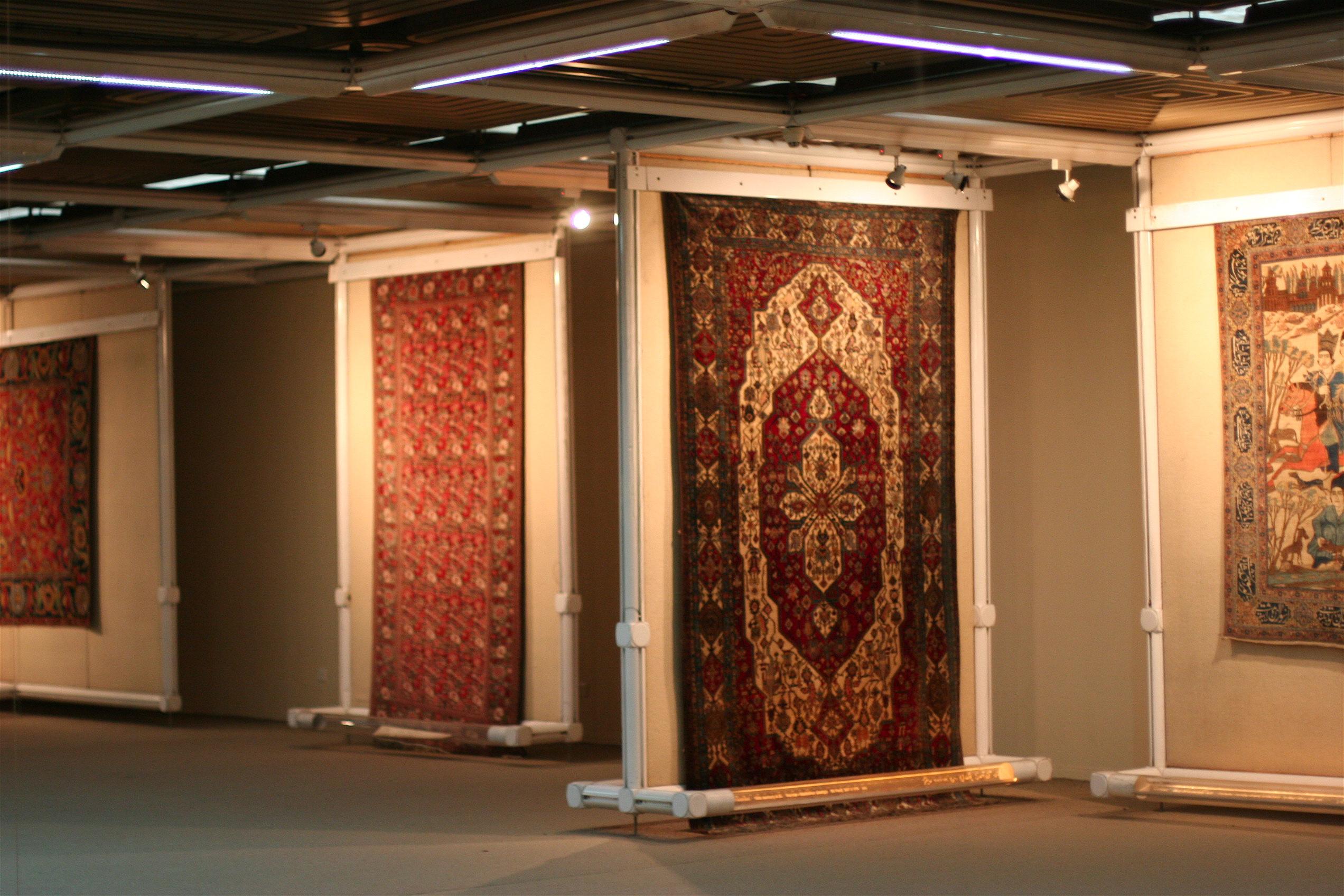 Where to Eat near Carpet Museum of Iran
If you feeling hungry, there are lots of restaurants and cafes in North Kargar and Valiasr Street. You can try some Persian dishes or fast food in Barooj, Kolbeh Shandiz, Grill (Sheikh Bahaii), Sadre Azam, and Avani.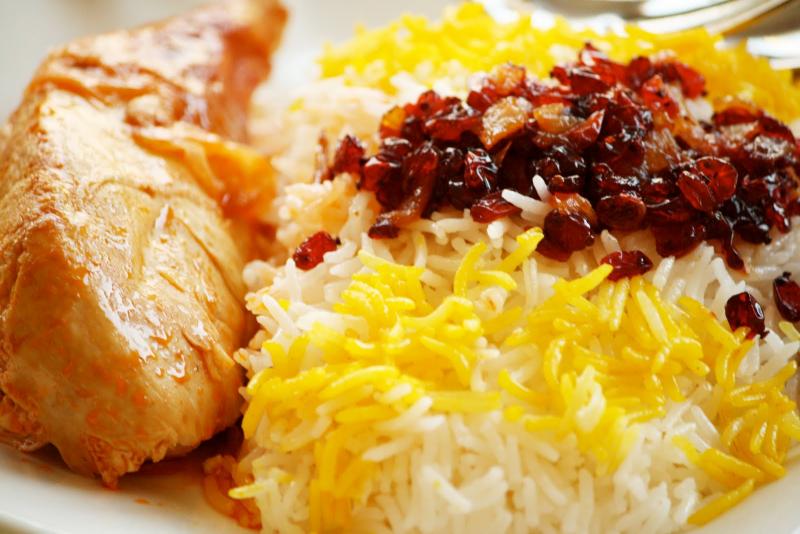 Where to Stay near Carpet Museum of Iran
Carpet Museum of Iran is located in the heart of Tehran, so you have plenty of options to choose from for your stay. You can actually see the 5-star Laleh International Hotel from the museum. Also,Varzesh Hotel, Hejab Hotel, Espinas International Hotel at the Boulevard, Tehran (Ex. Persian Gulf Hotel (Khalij-e Fars), Omid Hotel, Persian Enghelab Hotel, and Ideal AP Hotel are other hotels that you can choose from.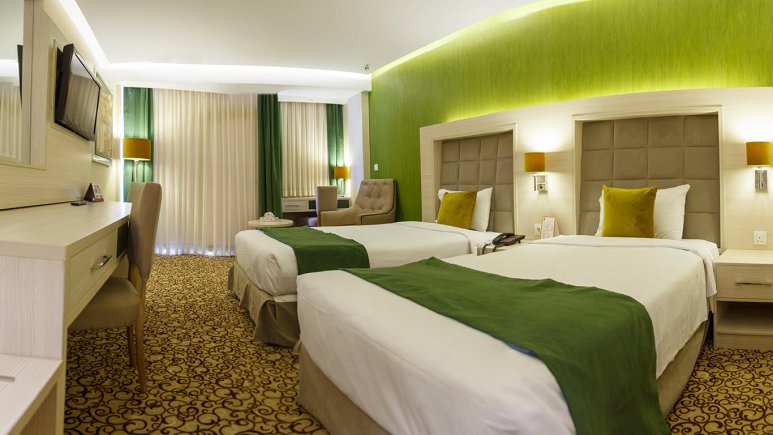 Found Carpet Museum of Iran attractive? Explore more…
Carpet Museum of Iran Location
How To Get To Carpet Museum of Iran
By Metro
Get to Meydan-e Enghelab-e Eslami station and then walk about 20 minutes toward the north in the North Kargar Street.
By Bus
There are buses on the North Karegar Street that will get you to the museum.
On Foot
Walk about 20 minutes from Enghelab Square toward the north and you will reach the museum.
Other attractions in Tehran
Hotels near Carpet Museum of Iran, Tehran
Book Your Hotel In Tehran
Book Your Domestic Flights in Iran
Ask your questions about accommodations in Shiraz from our travel experts: