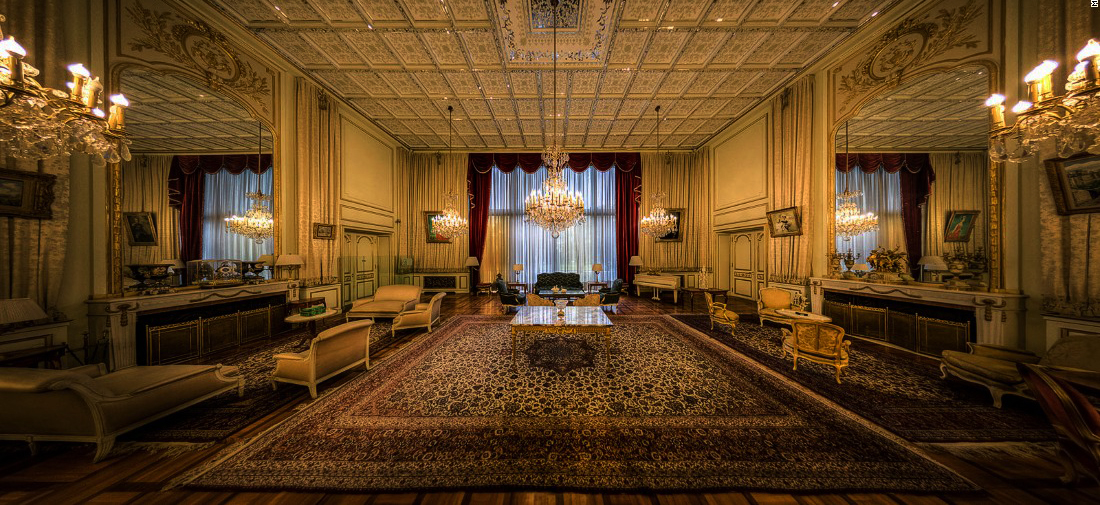 Tehran Attractions
Niavaran Palace Complex
a Royal Domicile
Located in one of the high-class neighborhoods of Tehran, Niavaran Palace Complex is a building that once belonged to the royal family of Qajar. This oasis complex is consists of several parts including palaces, museums, and gardens. Read more about this complex to find out why you should definitely visit this place.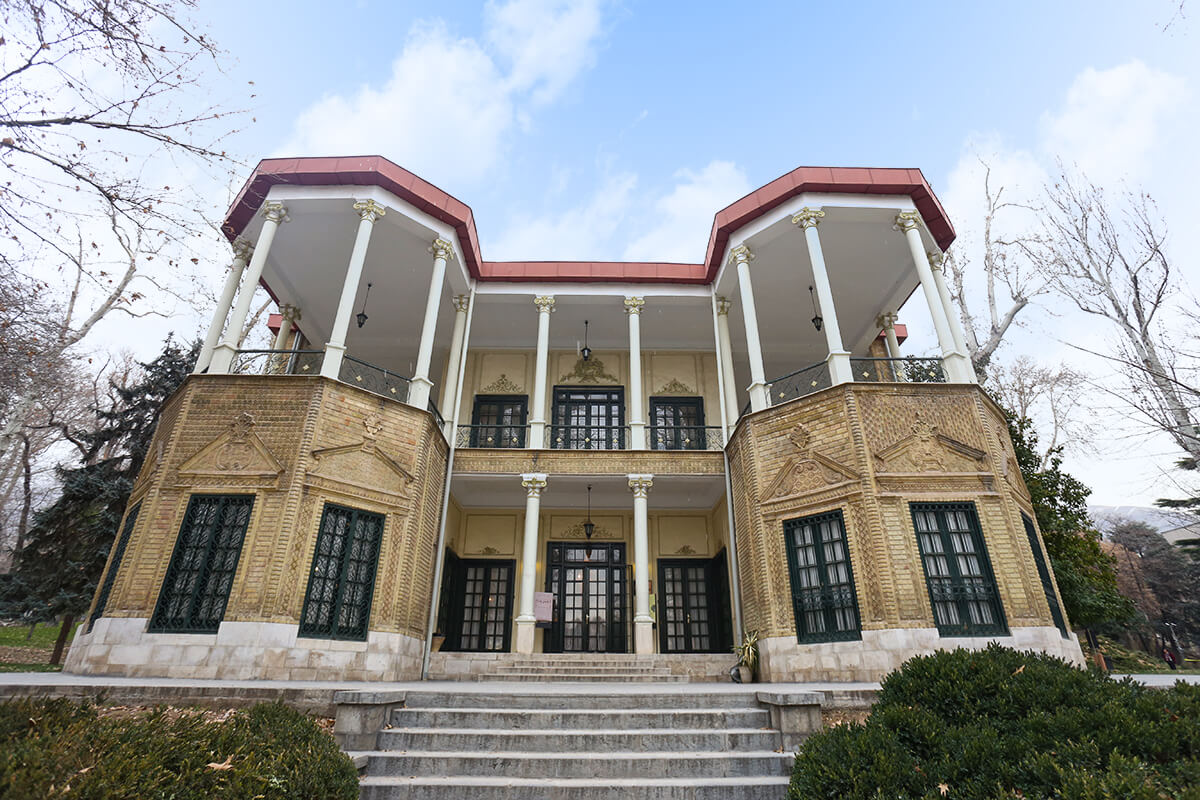 History of Niavaran Complex
Qajar kings had a pleasure-loving attitude, so they built several great palaces in their capital, Tehran. So, Fathali Shah ordered to build a palace in this garden. But in 1985, Mohammad Reza Shah decided to build a brand new palace instead of the old one. At first, this palace was used to welcome foreign visitors, but eventually, the Pahlavi Family took the residence. During the years, other parts were added to the complex.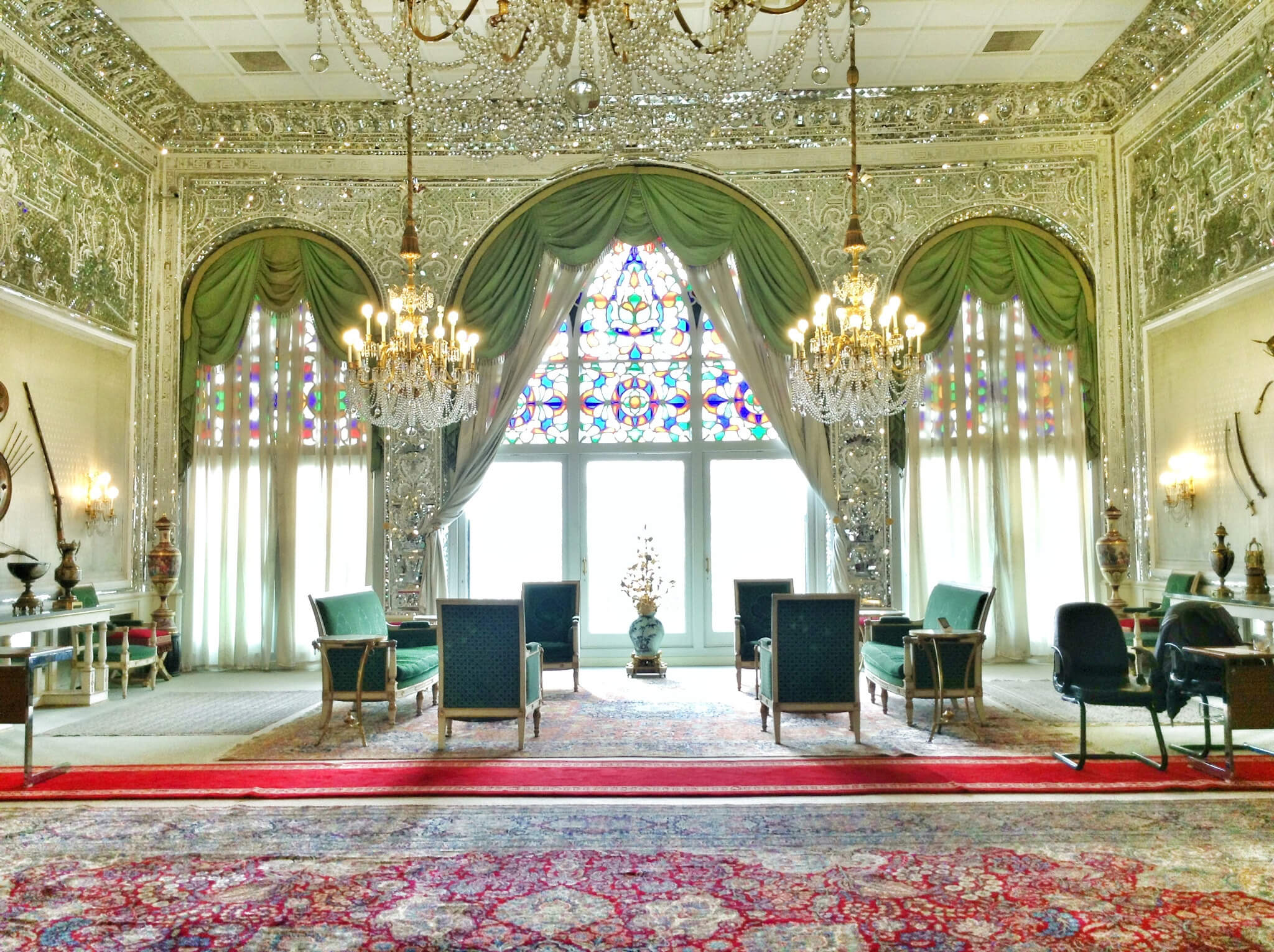 Architecture of Niavaran Palace Complex
Like any other royal palace in Iran, Niaravan Palace Complex has breath-taking architecture and decoration. You cannot take your eyes off the ceiling and walls. They worked with the best artists from Iran to design this palace. They used delicate stuccos, mirror-works, and Qashani to decorate this palace.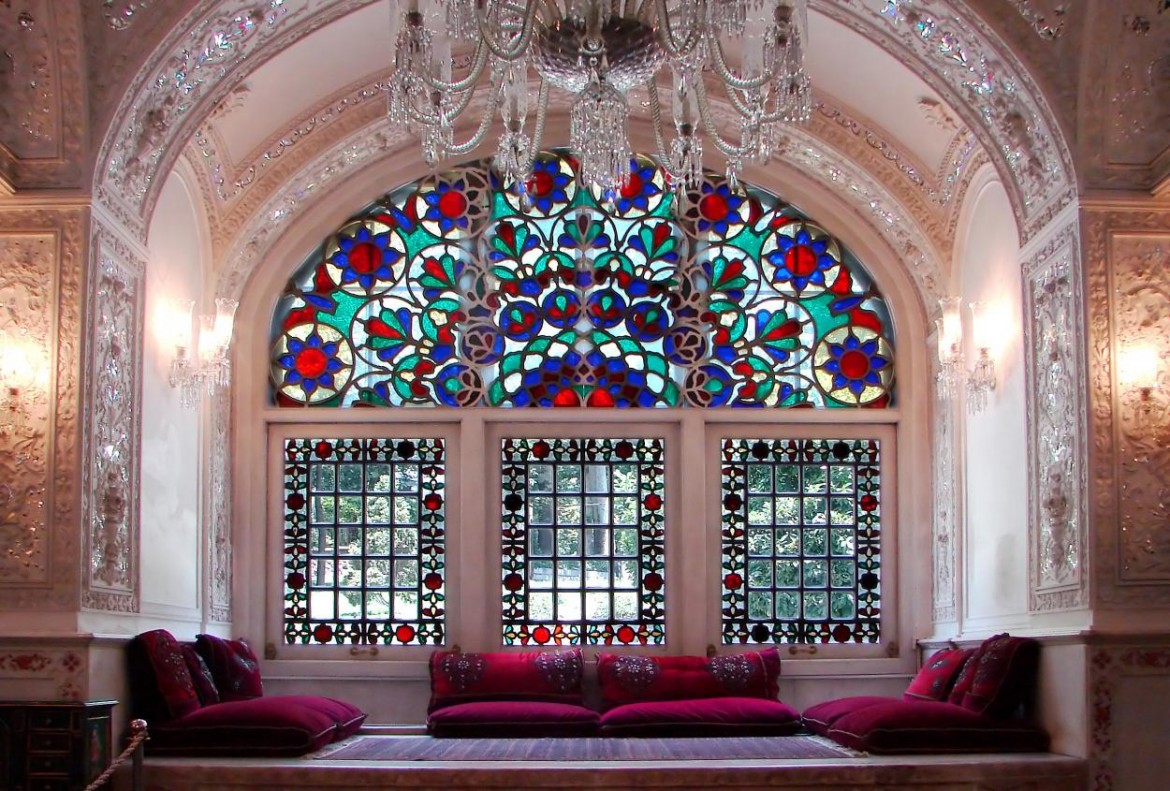 Niavaran Palace Complex Museums
Sahebgharanieh Palace, Niavaran Palace, and Koshk-e Ahmad Shahi (Koshk is a type of pavilion) are three main palaces in Niavaran Complex. In the western part of Sahebghanieh Palace, you will find the Jahan Nama Museum. In this museum, you can see valuable objects from all over the world that had been dedicated to Pahlavi Family. Also, there are other belongings that they bought themselves.
But these are not the only interesting things to see in this complex. You may find Shah Executive Car Museum quite interesting! You have the chance to see beautiful classic cars that once belonged to the Royal Family. Although there are not a lot of cars in this museum, you will find these vintage cars fascinating. Who doesn't like to see old versions of Rolls-Royce? Or even toy samples of Aston Martin that were especially tailor-made for little members of the Royal Family? Also, there are some photographs of the Pahlavi Family with these cars.
Royal Library Museum is one of the other sections of the Niavaran Complex. This library belonged to Farah Pahlavi. The building interior design with the modern architecture of that time is unique in its kind. They used this place not only as a library, but a place to enjoy music and displaying artworks such as paintings, furniture, and sculptures.
Finally, as you are ambling through the green space of Niavaean Complex, you can visit the Inscription Garden Museum. In this museum, you will find inscription Moulages from ancient times of Persia. Well, you may not be able to see the original copy of these inscriptions, but you can easily see their identical copies here. Not to mention that some of these items have 15000 years old.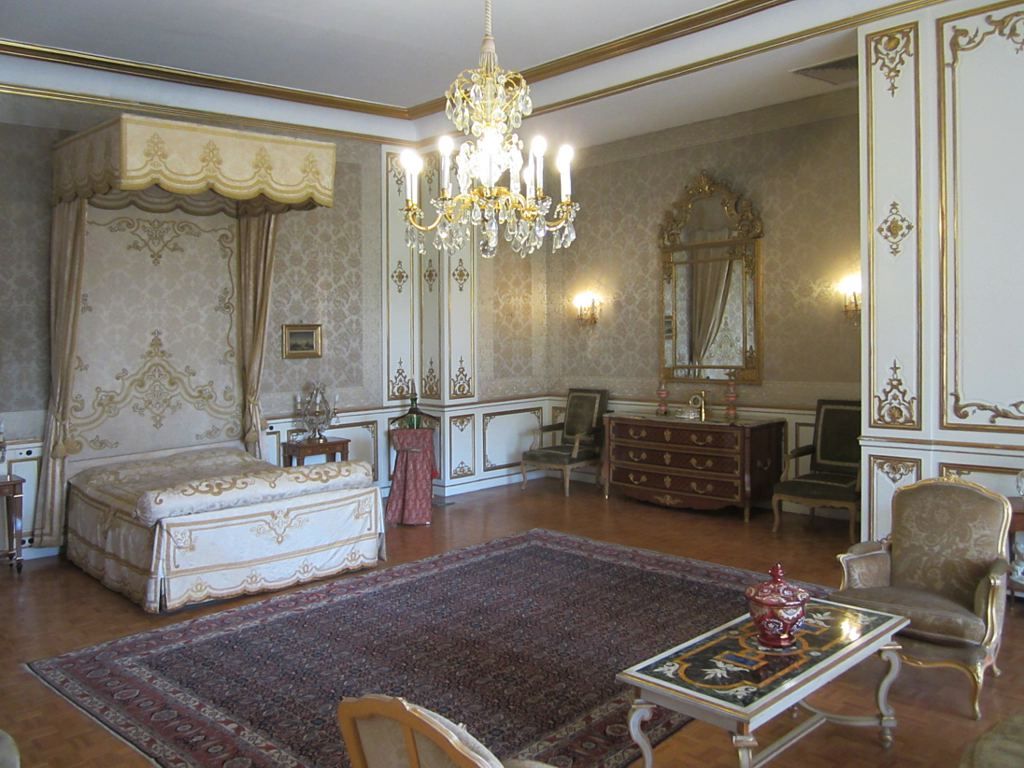 Location of Niavaran Palace Complex
Not getting enough of Persian palaces? In this case, you can visit Sa'ad Abad Complex too. Also, Darband and Darakeh are great natural attractions near the complex. If you are planning to visit Iran in winter, you might be interested to have a little adventure doing winter sports in Dizin and Shemshak Ski Sites. Jamshidieh and Niavaran Park are other attractions that are in the vicinity of the Niavaran Palace Complex.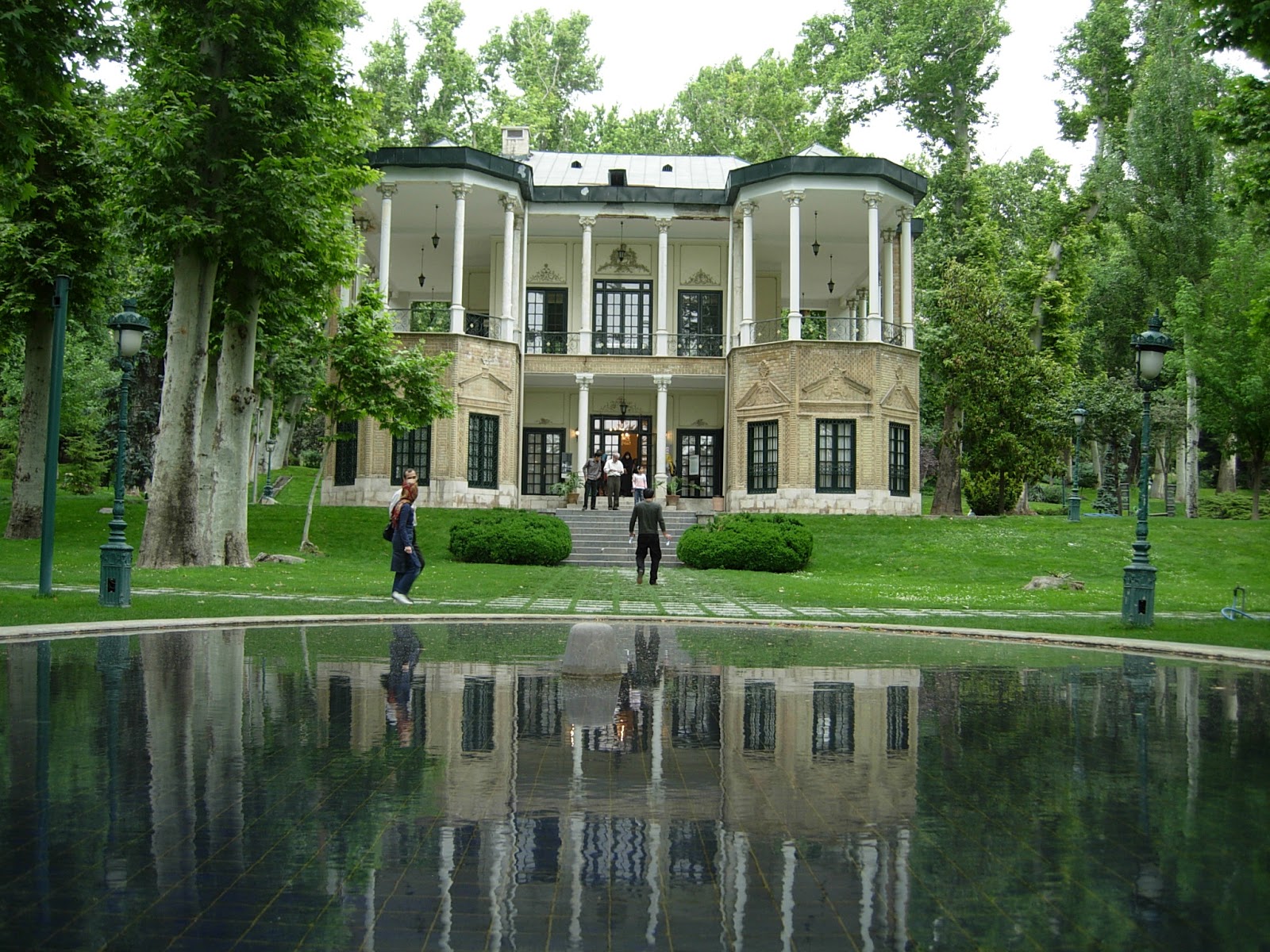 Where to Eat near Niavaran Palace Complex
Visiting Niavaran Palace Complex might take some time and make you hungry! It's a large complex after all. There are some good places nearby where you can treat yourself to a delicious meal. Shemroon Kabab, Mestooran, Amoo Hooshang Cafe Restaurant, Chaman Pizza, and Nik Adnan Sandwich are some of these places. Enjoy!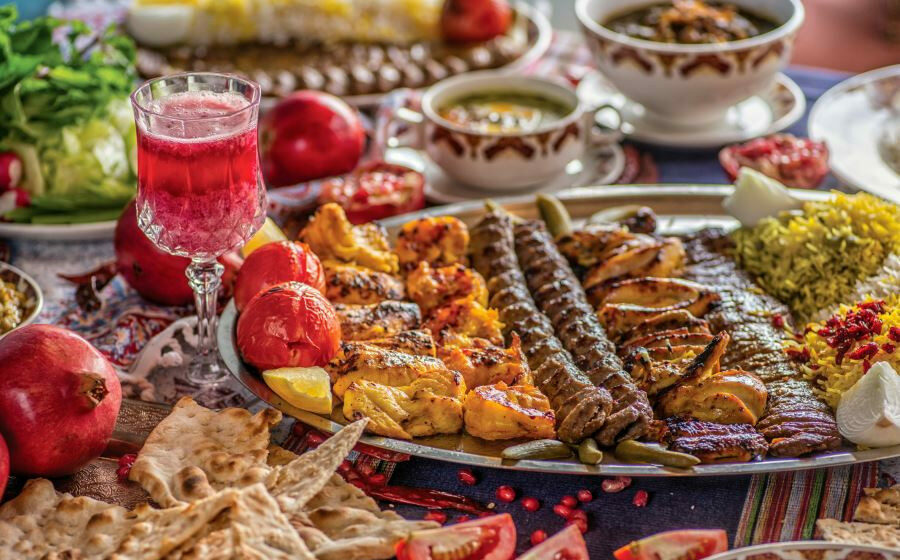 Where to Stay near Niavaran Palace Complex
Niavaran Palace Complex is in the northern part of the city, the closest hotel nearby is the 3-star Silk Road AP Hotel. Other relatively close accommodations are Diamond Hotel, Media Hotel, Borj Sefid Hotel, and Baloot Hotel. If you are looking for a 5-star luxury hotel, Espinas Palace Hotel will meet your best interest.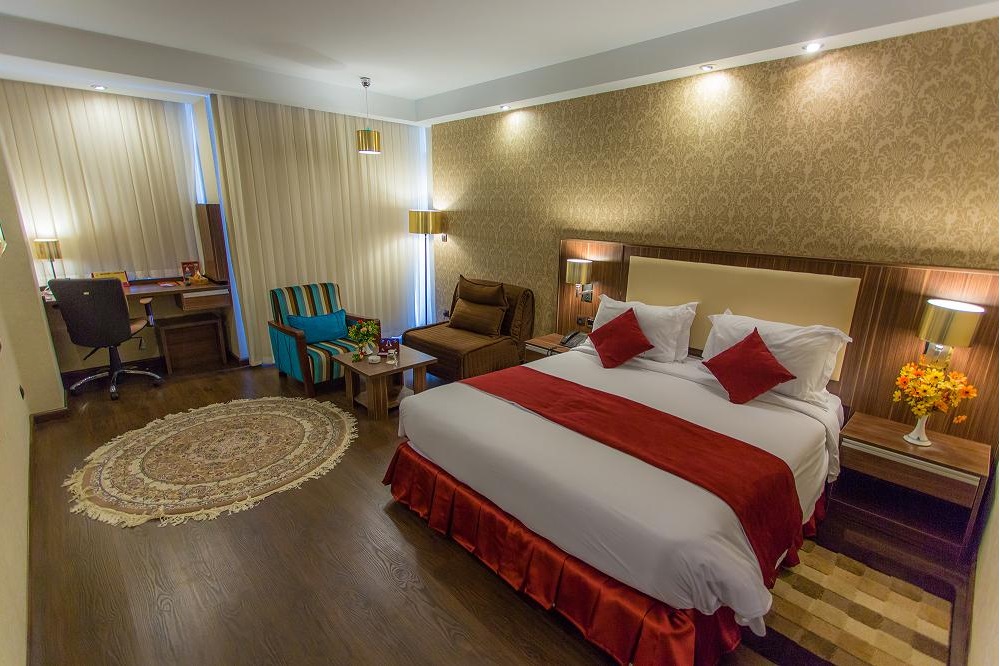 Found Niavaran Palace Complex interesting? Explore more…
Niavaran Palace Complex Location
How To Get To Niavaran Palace Complex
by Metro
Get to Tajrish Metro Station on the first line of Tehran subway (the red line), and from there take a taxi or bus to go to the complex.
by Bus
You can use Rah Ahan-Tajrish BRT (Bus Rapid Transit) line to get to Tajrish. The seventh BRT line will take you there.
on Foot
If you reach Niavaran Square, you can take a 5-minutes walk t get to the complex. Take your time, the surrounding area is worth sightseeing.
Other attractions in Tehran
Hotels near Niavaran Palace Complex, Tehran
Book Your Hotel In Tehran
Book Your Domestic Flights in Iran
Ask your questions about accommodations in Shiraz from our travel experts: