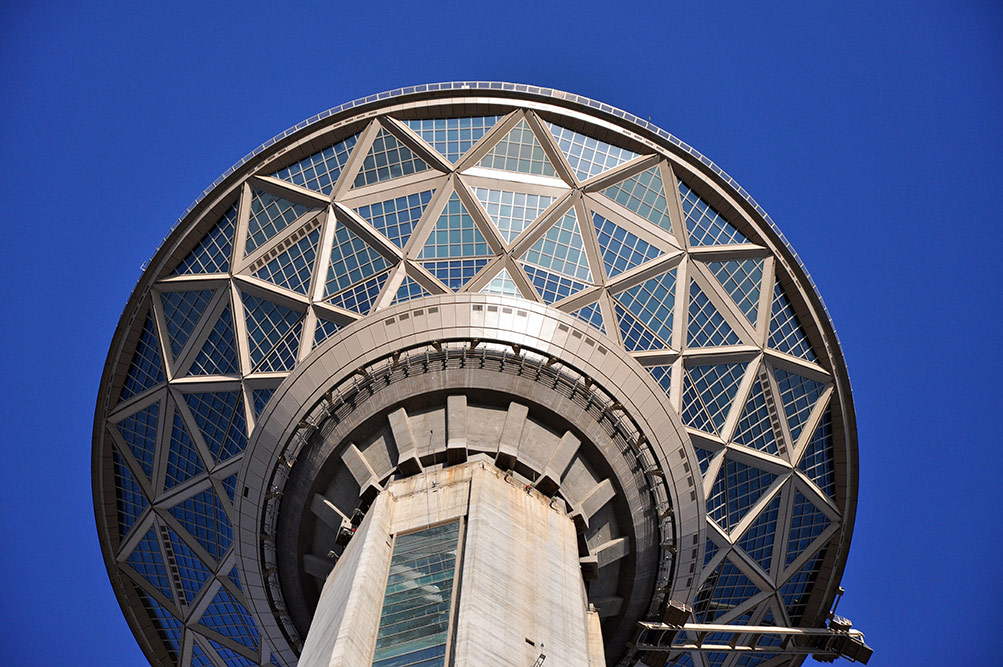 Tehran Attractions
Tehran Milad Tower
The Main Symbol of Tehran
Tehran Milad Tower became a new symbol of Tehran right after its construction. It is a multipurpose building, proudly standing on the north of Tehran and visible from almost every part of the city. Milad tower is the 6th tallest tower in the world and the tallest building in Tehran. It provides not only a bird's-eye view of the city but also some business activities and entertainment events.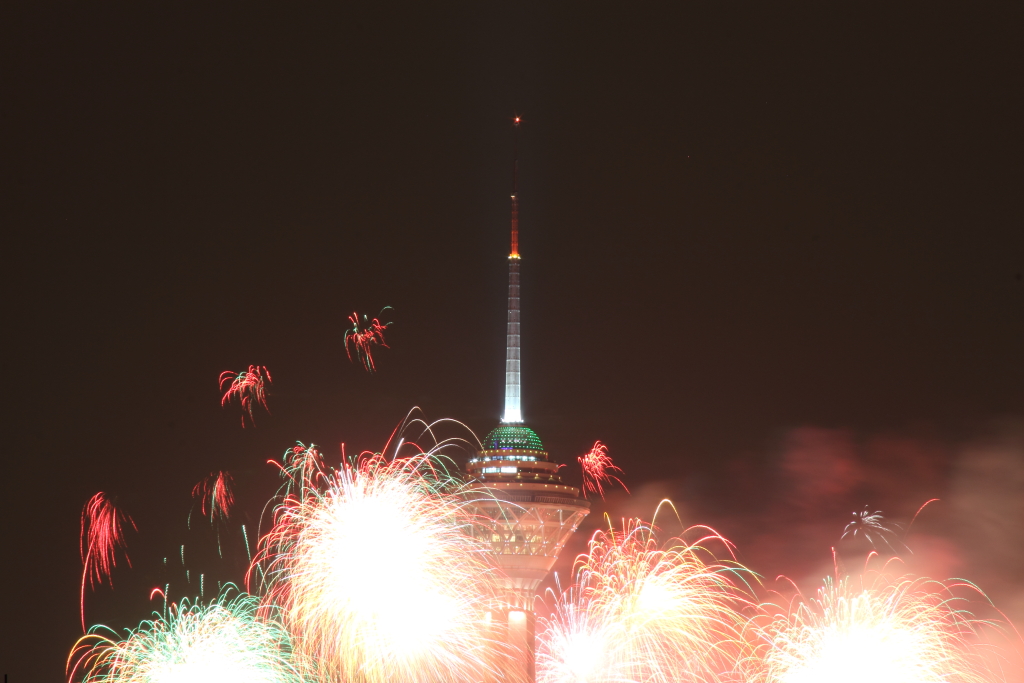 Architecture of Milad Tower
Milad Tower is 435 meters long. The construction took 11 years, headed by Iranian architect Mohammad Reza Hafezi. As a result, the tower was officially opened on February 20, 2009 by the mayor of Tehran in front of 250 journalists from all over the world. The tower includes 5 parts, which are the foundation, entrance lobby, shaft, head structure, and antenna. The lobby consists of 6 floors and includes trade units, exhibition halls, and food courts. Six elevators bring visitors along a concrete shaft to the upper floors at the speed of 7 meters per second. The head of the tower consists of 12 floors. Antenna hosts the Islamic Republic of Iran Broadcasting and private antennas.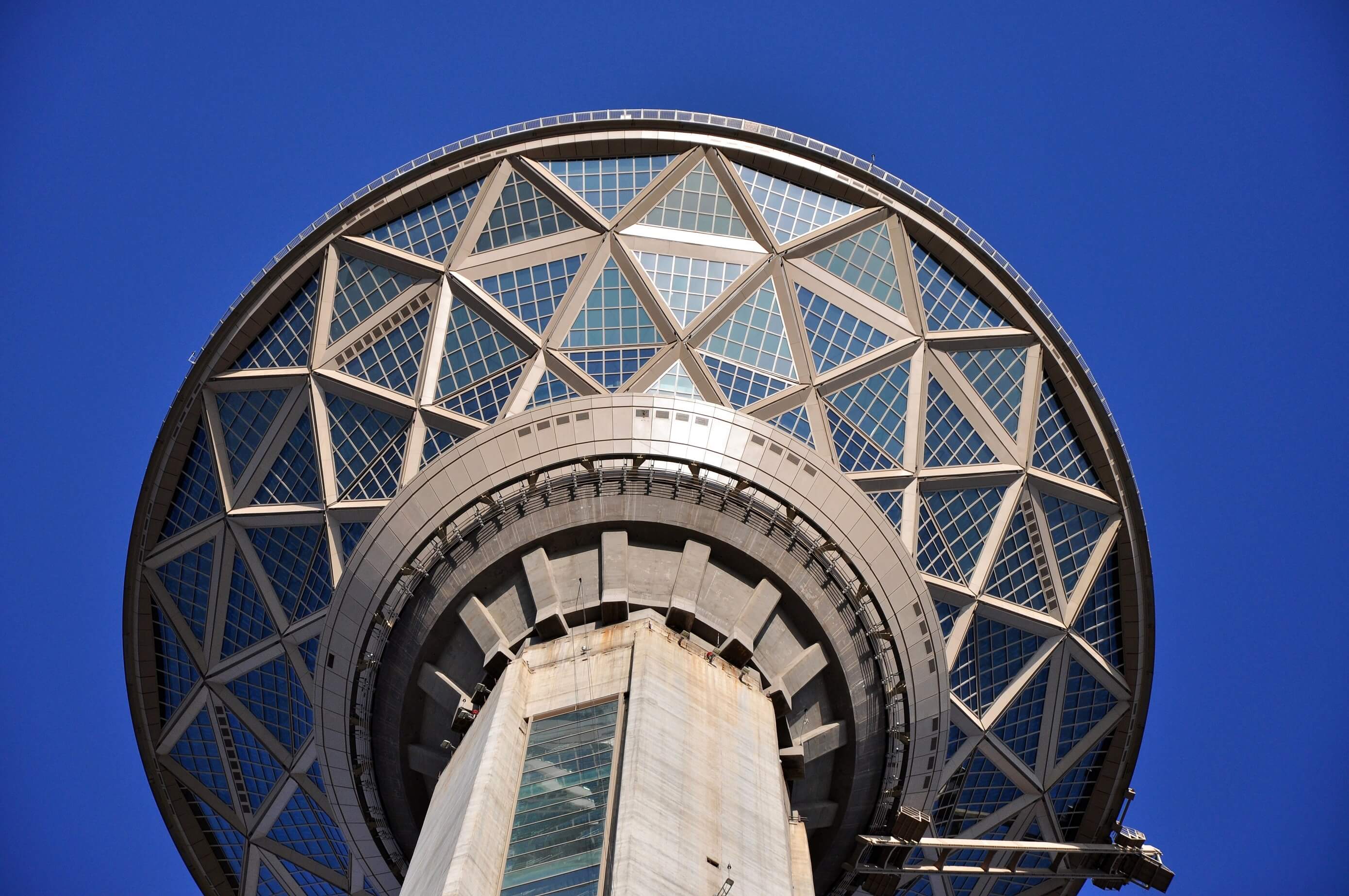 Activities in Tehran Milad Tower
Milad Tower is a part of the International Trade and Convention Center of Tehran. Along with convention center and a world trade center, Milad Tower hosts different exhibitions and events. For regular visitors the main interest is the observation deck, located on the top of the head structure. It provides a panoramic 360-degree view of the city and mountains. Besides, you can visit art gallery and museum of the tower. When you are on the top, you can visit a revolving restaurant, providing breakfast (on weekend), lunch and dinner menu and an amazing opportunity to watch the city going around under your feet.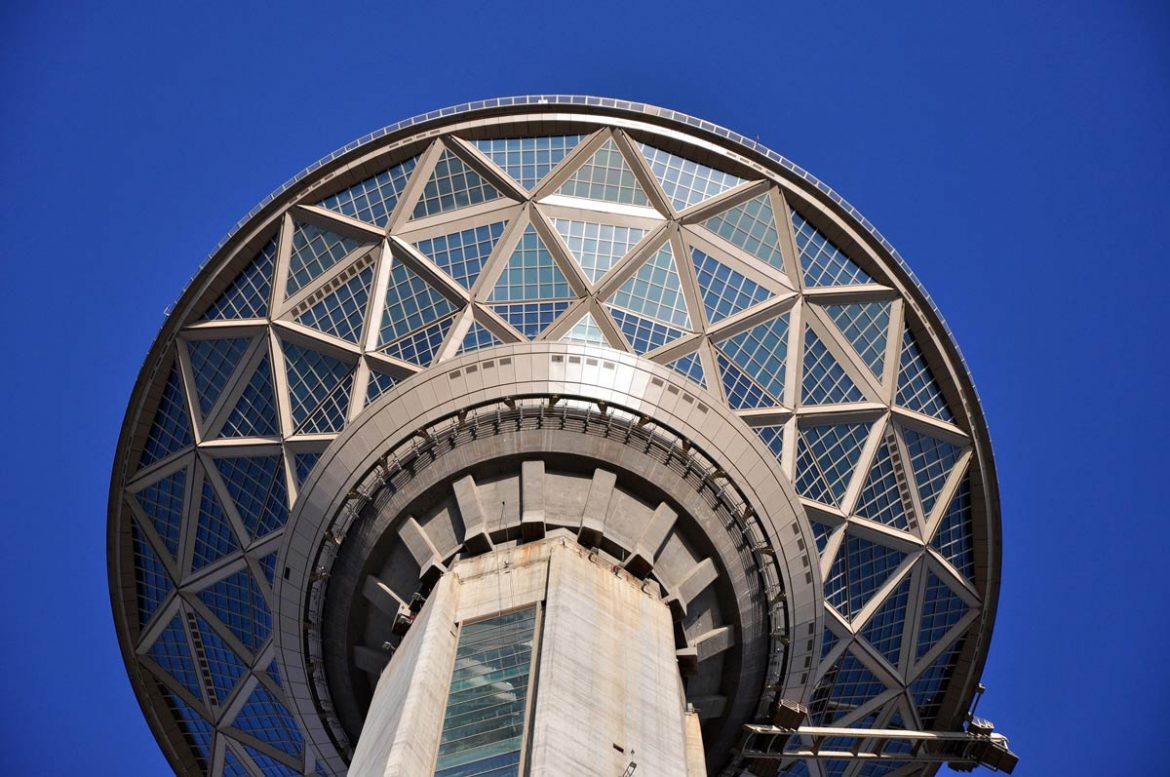 Location of Tehran Milad Tower
Milad Tower is located in the northern part of the city. This area is considered as an upper-class living neighborhood and features several shopping centers, modern coffee shops, and restaurants. In the eastern part of Pardisan Park, which is next to Milad Tower, there are Wildlife Museum and Biodiversity Museum. You can visit Milad Dolphin Park, which is 15 minutes walking from the Tower. The easiest way to get to Milad Tower is using a taxi since it is quite far from any metro station. The tower is widely known among taxi drivers and has convenient exit ways from surrounding highways. With 15 minutes drive you can reach Tehran International Exhibition Center, Mellat Park, Tabiat Bridge and Ab-o Atash Park.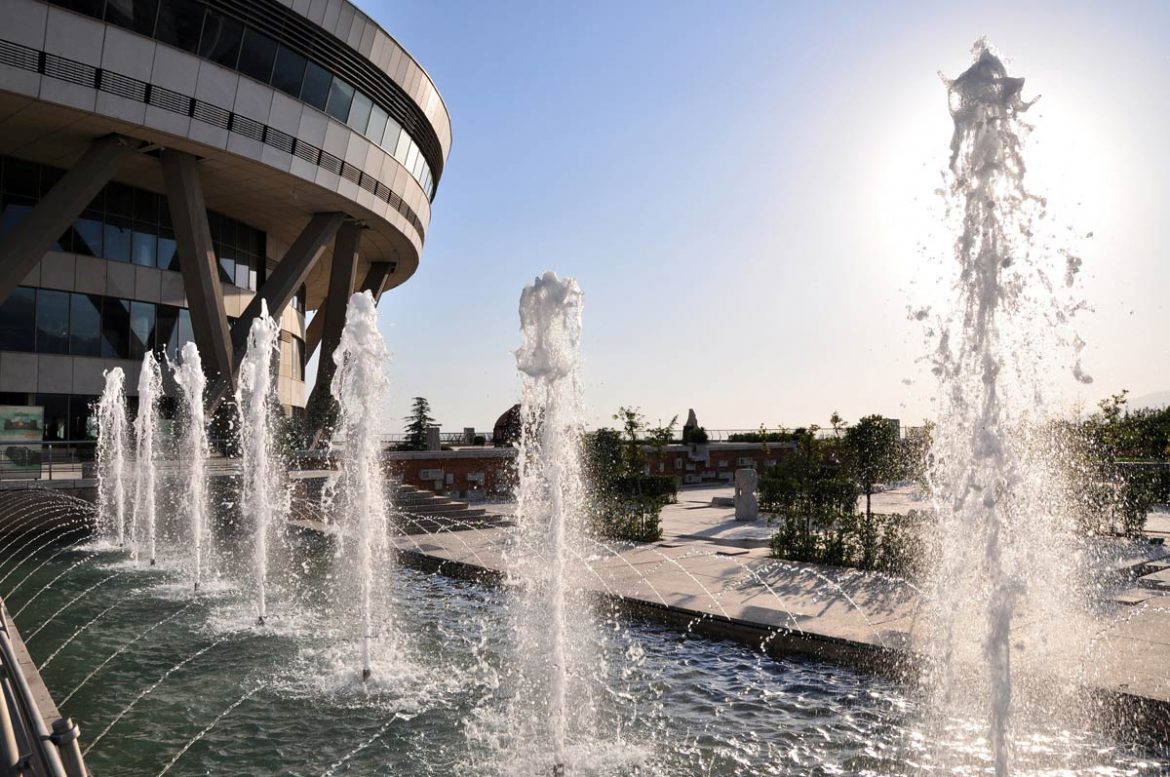 Where to Stay Near Milad Tower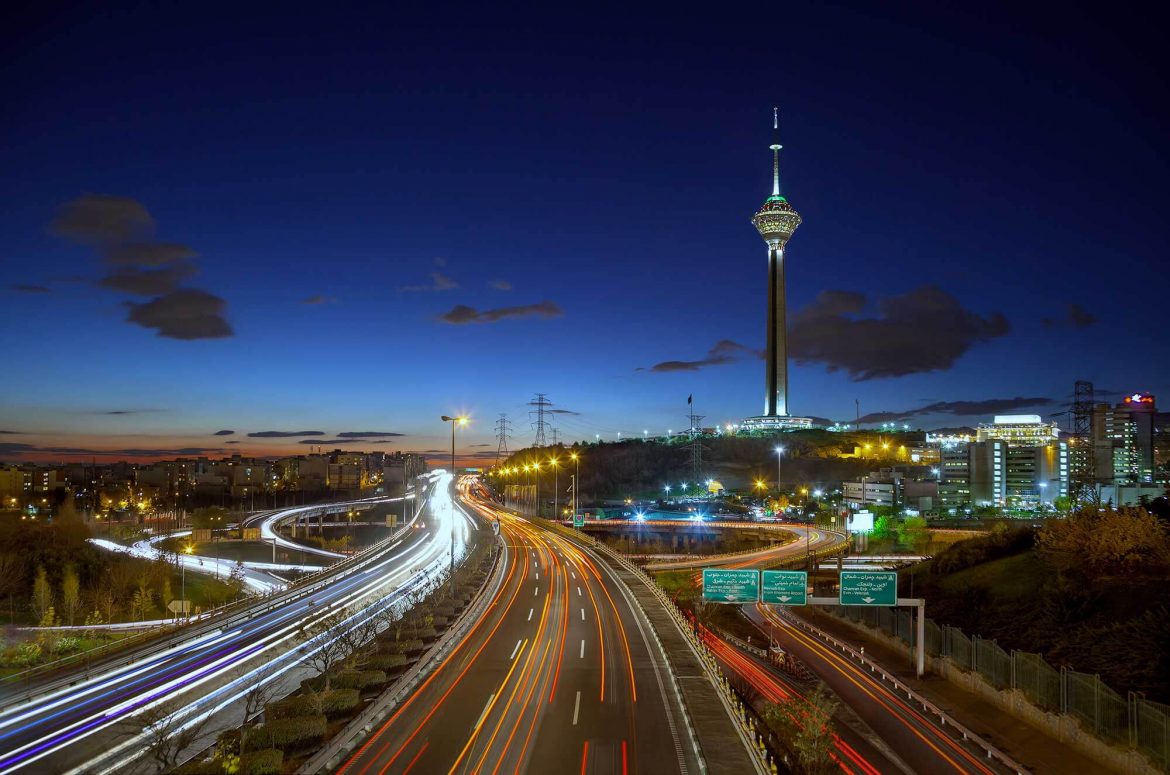 Where to Eat Near Milad Tower
The first choice that comes to the mind, when thinking about lunch next to Milad Tower, is, of course, the revolving restaurant of the tower itself. You can not only have lunch but also enjoy the spectacular view. Also in Shahrak-e Gharb neighborhood, you will find lots of options: Turkish food in Apostrof, a mix of international food in Tamasha, ice-cream in Gelato Lab and coffee in Sam Cafe.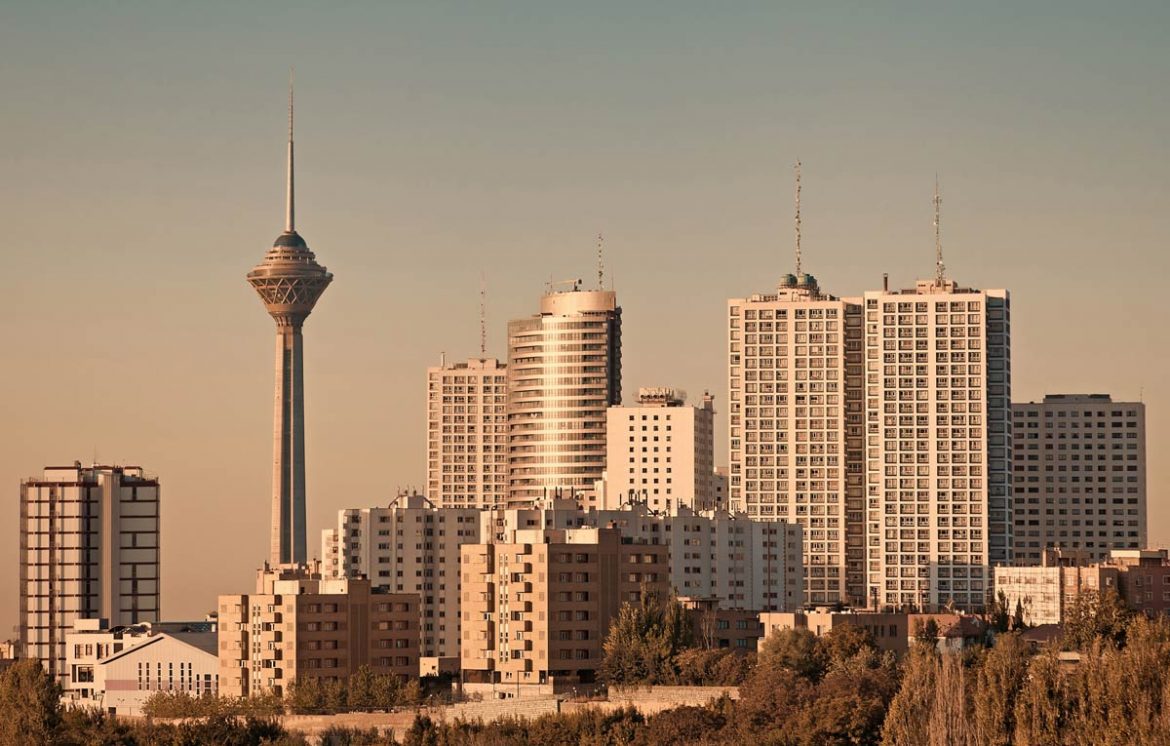 Tehran Milad Tower Location
How To Get To Tehran Milad Tower
by Bus
Next to Milad Tower, there is a bus stop "Milad Hospital Station". You can take a city bus that passes that station, for example, #307 from Haft-e Tir Square.
by Car
Milad tower is located between highways Chamran, Hemmat and Hakim. Each one of them has a convenient exit to Milad Tower, so you can get there from any part of the city.
Other attractions in Tehran
Hotels near Tehran Milad Tower, Tehran
Book Your Hotel In Tehran
Book Your Domestic Flights in Iran
Ask your questions about accommodations in Shiraz from our travel experts: