Tehran Attractions
Sa'adabad Complex
Museum Complex
Sa'dabad Complex is a majestic museum on the north of Tehran, the prominent heritage of the Qajar Era. Built in 19th century, the complex consists of several palaces, as well as forests, streets and museums. The general area of the complex is more than 1 sq.km. Museums exposition covers different aspects of Iranian mythology, art and culture, and is a complex introduction into Iranian history and life of the last Shahs of Iran in 19th and 20th centuries.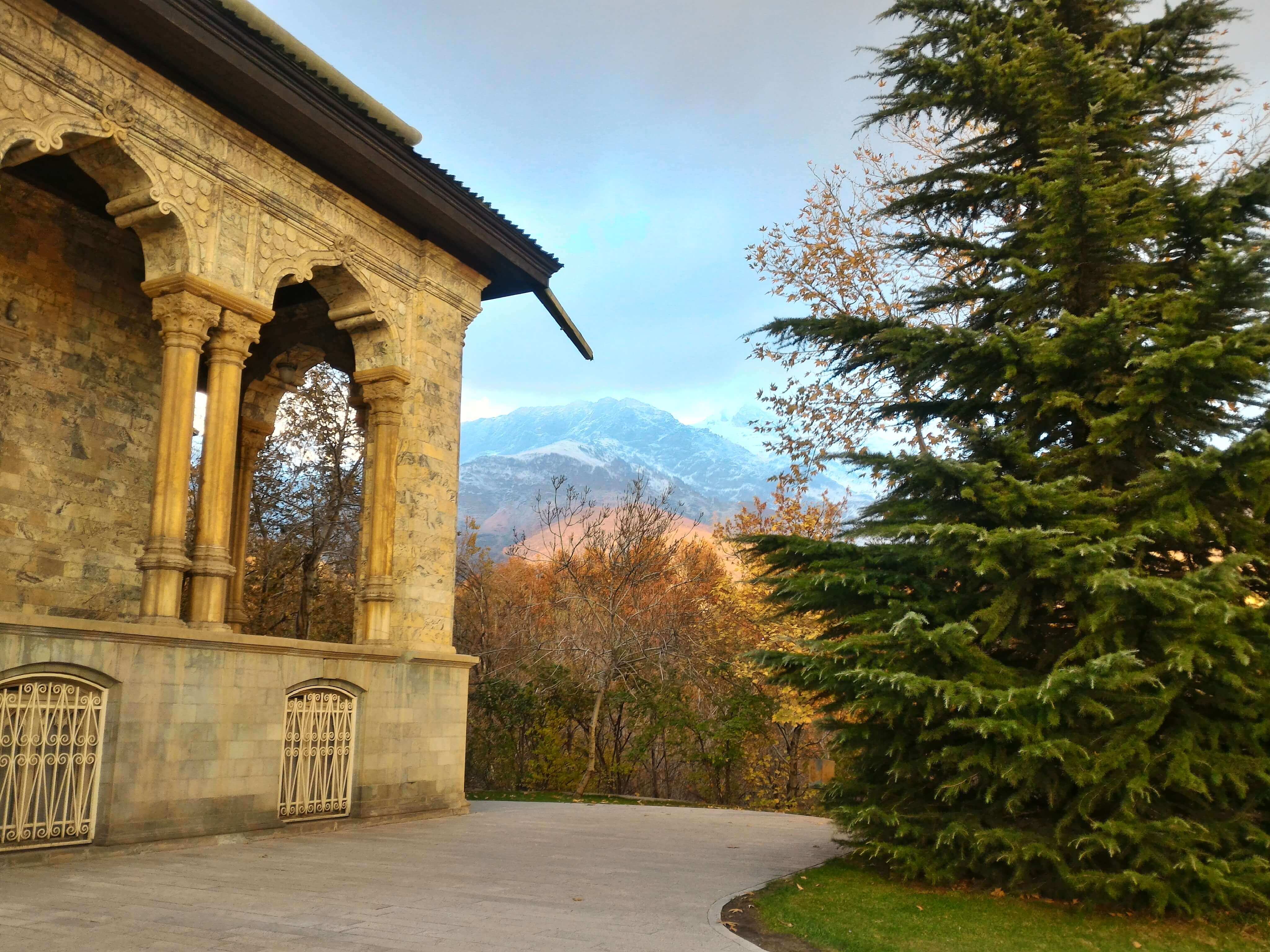 History of Sa'adabad Complex
The complex was constructed in the 19th century and belonged to the Qajar era monarchs and their families. In 1920s Shah Reza Pahlavi added some buildings to the complex and used the palace as a summer residence. In 1970s his son, Mohammad Reza Pahlavi moved there. In 1979, after the Islamic Revolution, the complex became a museum. Iranian Cultural Heritage Organization operates and maintains the complex.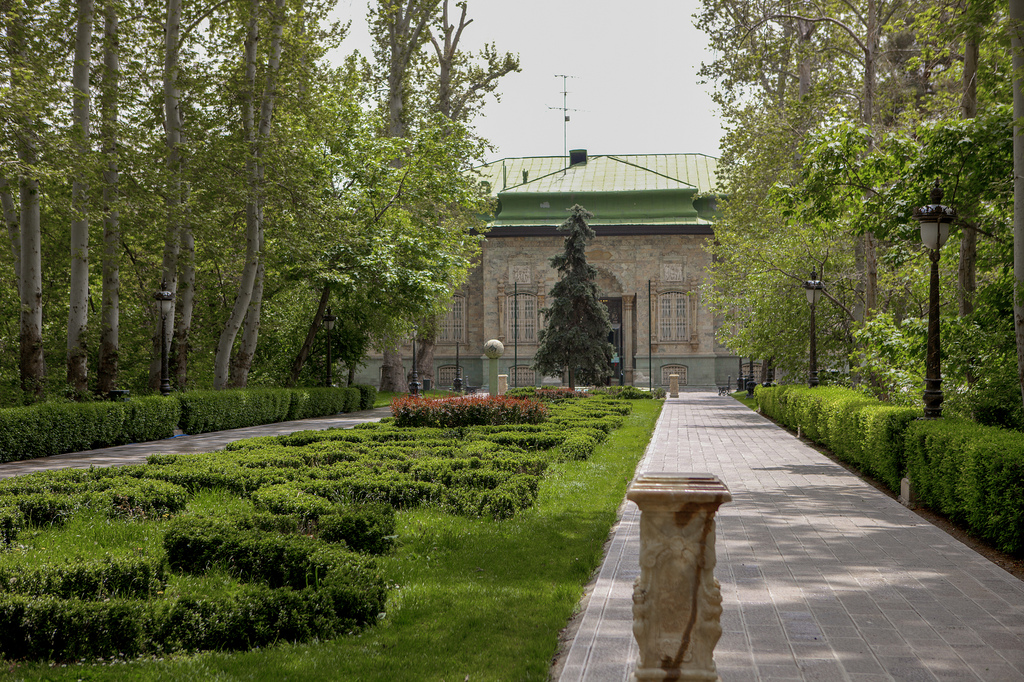 About Sa'adabad Complex
The complex includes 18 buildings, 10 of them are opened for public. 4 of the buildings are at the disposal of the presidency organization, 3 buildings host administration of the complex.
The two most noteworthy buildings are White Palace (Palace of the Nation) and Green Palace (Shahvand Palace). White Palace was built in the early 1930s by Reza Pahlavi and served as a summer residence. Outside the building, there is a piece left of Shah Reza's monument. Now the palace displays furniture, decorations, paintings, and carpets in the same state as they were during the reign of Shah Reza.
Green Palace was built during the last years of the Qajar era and rebuilt by Shah Reza. He used it as a residence for his guests and a place for receptions. Green Palace shows more classical decoration and architecture, with the luxury of mirror mosaics and carpets.
Other buildings of the complex are various museums. Here you can enjoy works of art from different places of the world, oil paintings of Safavid, Afshar, Zand, and Qajar periods, Hossein Behzad and Klara Abkar painted miniatures and Iranian calligraphy. Other museums introduce luxury cars, royal clothes, Iranian military outfits of different periods, and Iranian lifestyle and agriculture.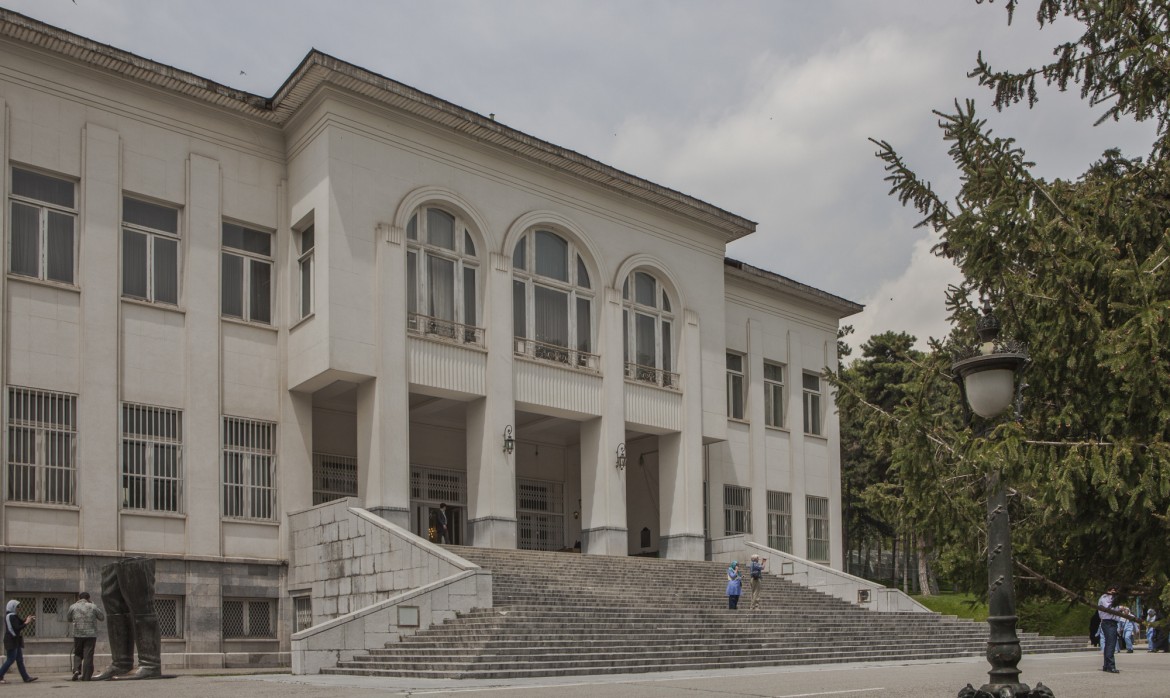 Location of Sa'adabad Complex
Sa'dabad complex is located on the north of Tehran, at the foot of Alborz Mountains. Tajrish metro station is 30 minutes walking away from the palace, as well as the BRT bus stop. You can start exploring the northern part of Tehran by visiting Sa'dabad Complex, then continue with Tajrish Bazaar, Darband, or various museums located nearby, such as Time Museum and Cinema Museum. Another worth visiting place is Niavaran Palace. If you decide to visit Darband first, there is a gate close to Darband, where you also can buy tickets.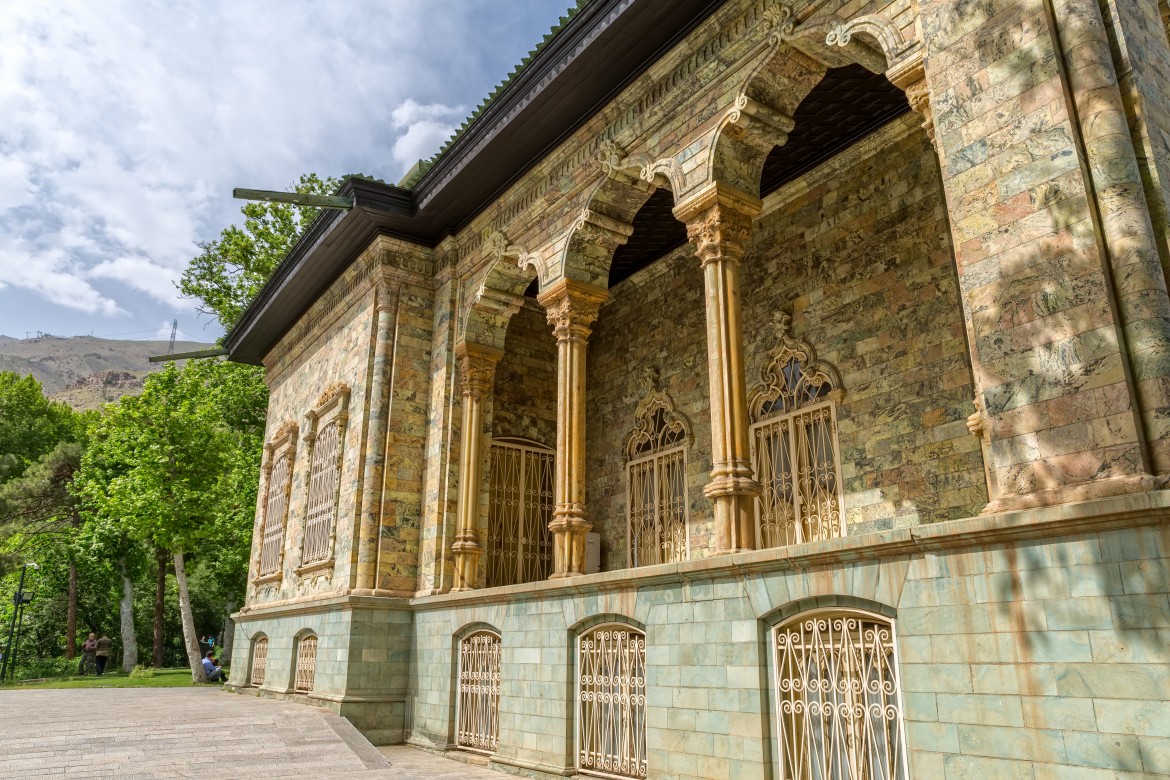 Where to Stay near Sa'adabad Complex
If you want to stay not far from Sa'adabad Complex, you have some options in the northern part of Tehran. For a luxury stay check out 5-star Espinas Palace Hotel, Parsian Esteghlal Hotel, or Taj Mahal Hotel. You also can choose cozy apartments in Sepehr AP Hotel or consider a more economical stay in 3-star Diamond Hotel or Karoon Hotel.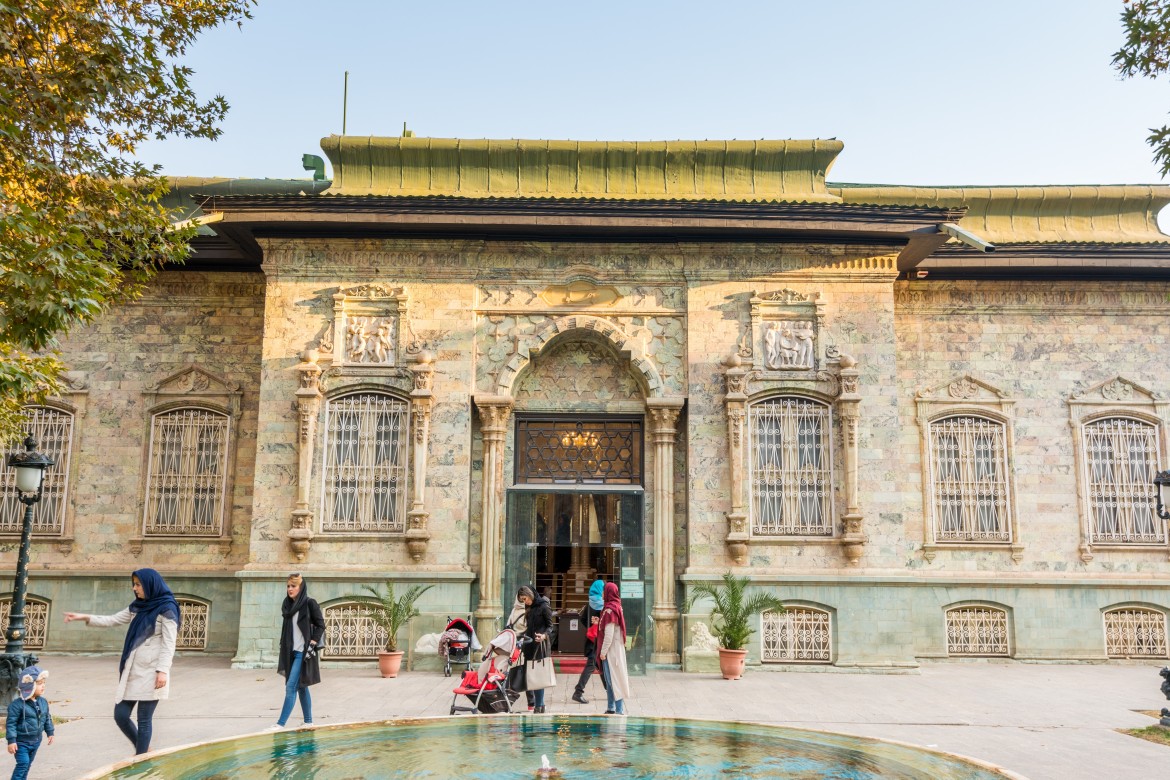 Where to Eat near Sa'adabad Complex
Due to its northern location in a wealthy neighborhood, Sa'adabad Complex has lots of high-quality restaurants and cafes around. You can try both – international and local cuisine for different prices. Dedarino restaurant serves elegant dishes in a fancy atmosphere, and Manhattan Grill offers juicy burgers. For traditional Iranian cuisine, you can go to Shemroon Kabab, Heeva Cafe Kebab (one of the best places in the whole of Tehran!), or to less expensive Hafezie Traditional Restaurant. To have a coffee break with desserts in a cozy atmosphere, try Jusmir Cafe.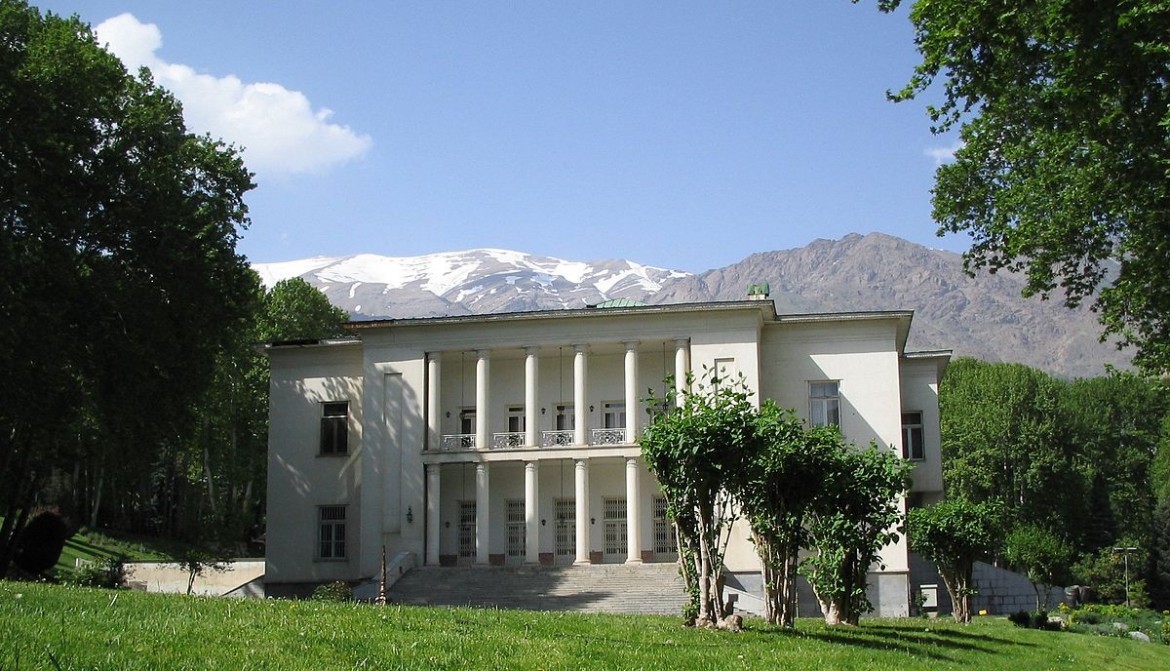 When to Visit Sa'adabad Complex
Sa'adabad Complex is open to visitors every day except religious holidays from 9.00 to 17.00. Plan a long visit – there is much to see! Each building of Sa'dabad Complex has its unique style and look. Beside it, there is a huge territory surrounding them, with cypresses and aspens growing here for ages, fountains, gardens, and paths. It will keep you busy at least for a couple of hours to explore all the complex. Visiting Sa'dabad Complex will give you a picture of the life of Iranian shahs and will become an introduction into Iranian history.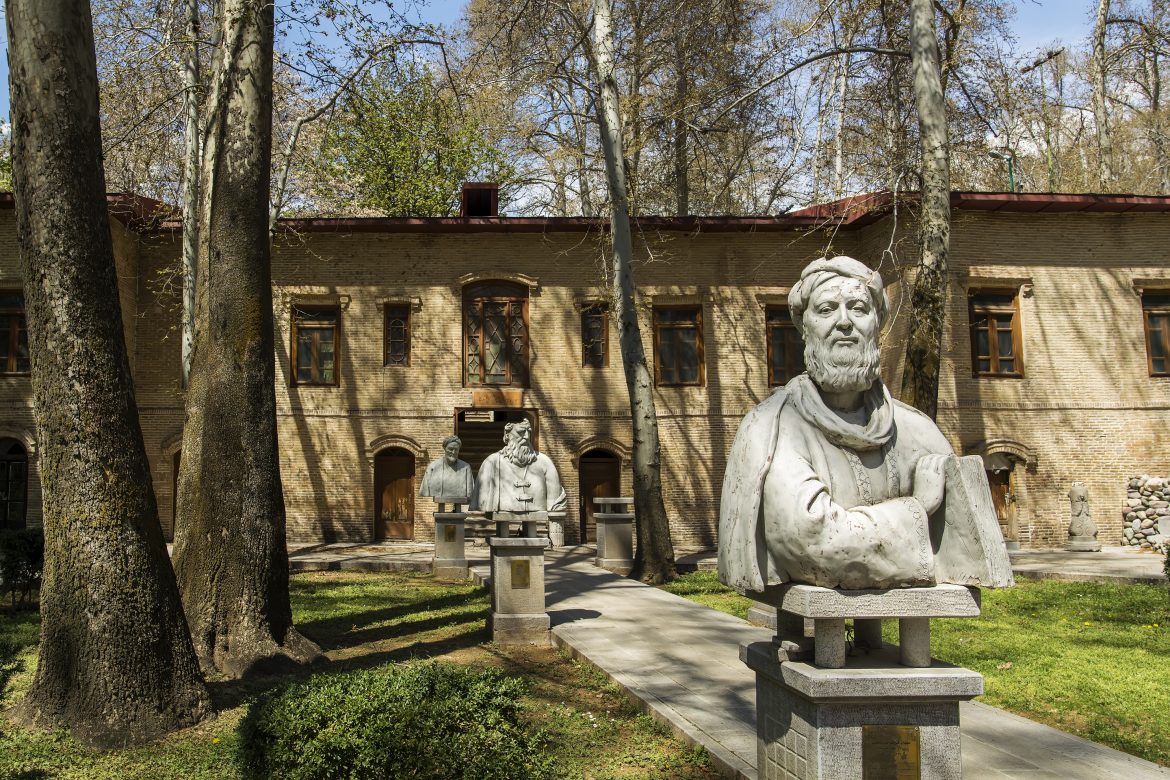 Sa'adabad Complex Location
How To Get To Sa'adabad Complex
By car
Sa'adabad complex is located on the north of Tehran, close to Modares Highway and Vali Asr Street. Drive to Tajrish Square and then find your way along smaller streets.
By bus
BRT (Bus Rapid Transit) line #7 follows Vali Asr Street and arrives at Tajrish Square. Hope on any stop and go to the north, and then walk to Sa'adabad Complex or take a taxi.
By metro
Tajrish metro station is the most northern station of the red metro line. When you arrive there you can walk to the palace or take a taxi.
On foot
You can walk to Sa'adabad Palace from Tajrish metro station - it will take you about 30 minutes to get to the palace.
Other attractions in Tehran
Hotels near Sa'adabad Complex, Tehran
Book Your Hotel In Tehran
Book Your Domestic Flights in Iran
Ask your questions about accommodations in Shiraz from our travel experts: