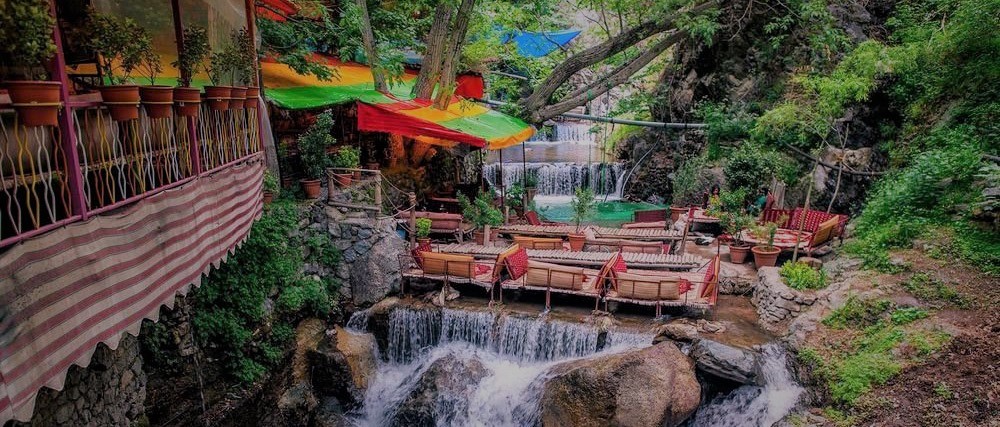 Tehran Attractions
Darband
Closest Natuaral Site of Tehran
Darband is one of the famous neighborhoods of north Tehran where so many people go for trekking, having a cup of tea, eating sour and sweet apricots. It is known for its fresh and breezy weather and mountaineers route.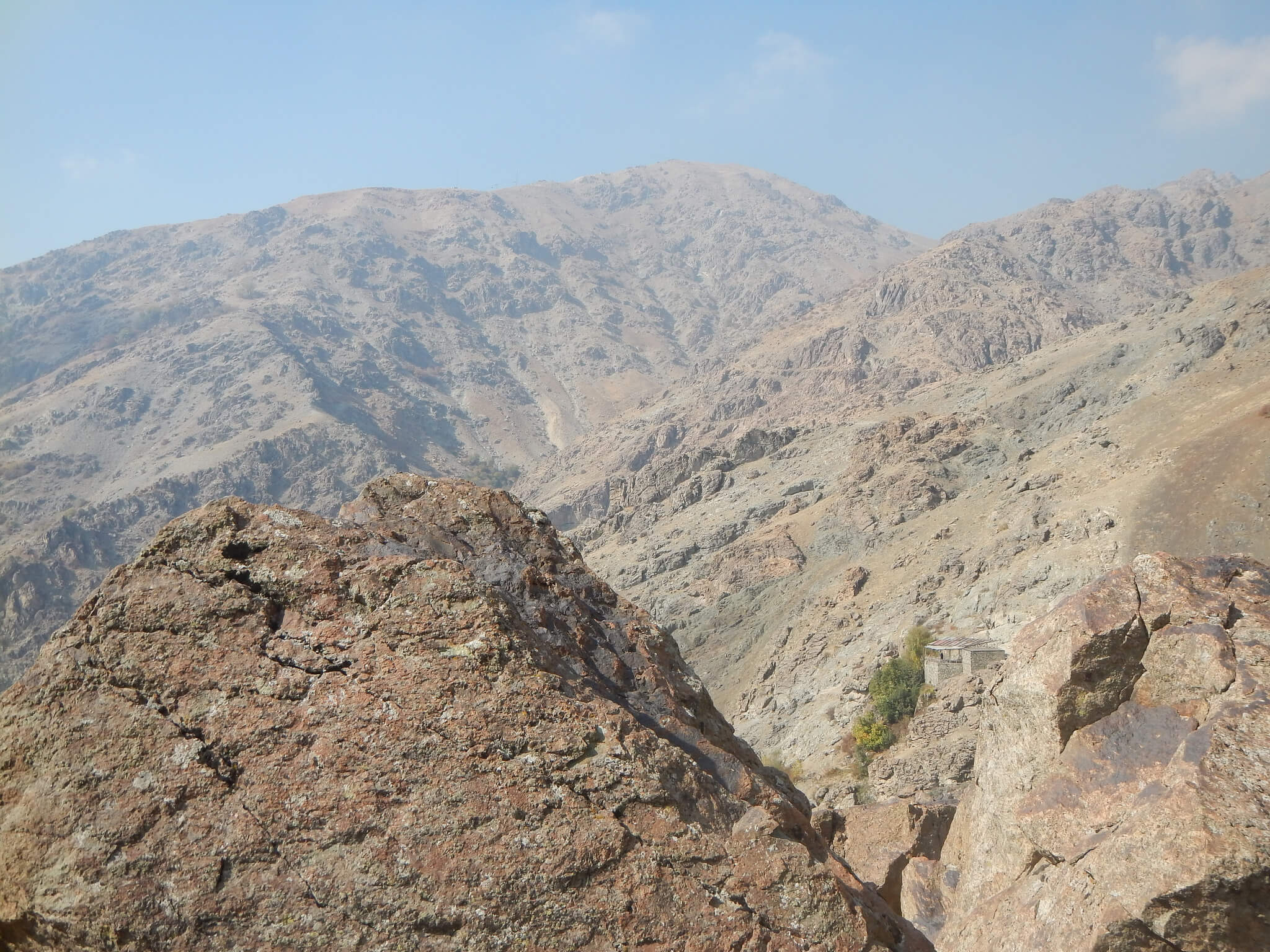 Features
Located in the foothills of Mount Tochal and Central Alborz range, Darband is one of the oldest neighborhoods of Tehran. It is one of the oldest villages of Shemiranat and is in the northern part of Saadabad Garden. The weather at Darband is fresh and breezy. It is at the start of the hiking trail up to Mount Tochal. The popular symbol of Darband for locals and tourists is "Statue Square" (Meidan Mojasame). There is a path that starts from the square that contains a variety of activities for visitors.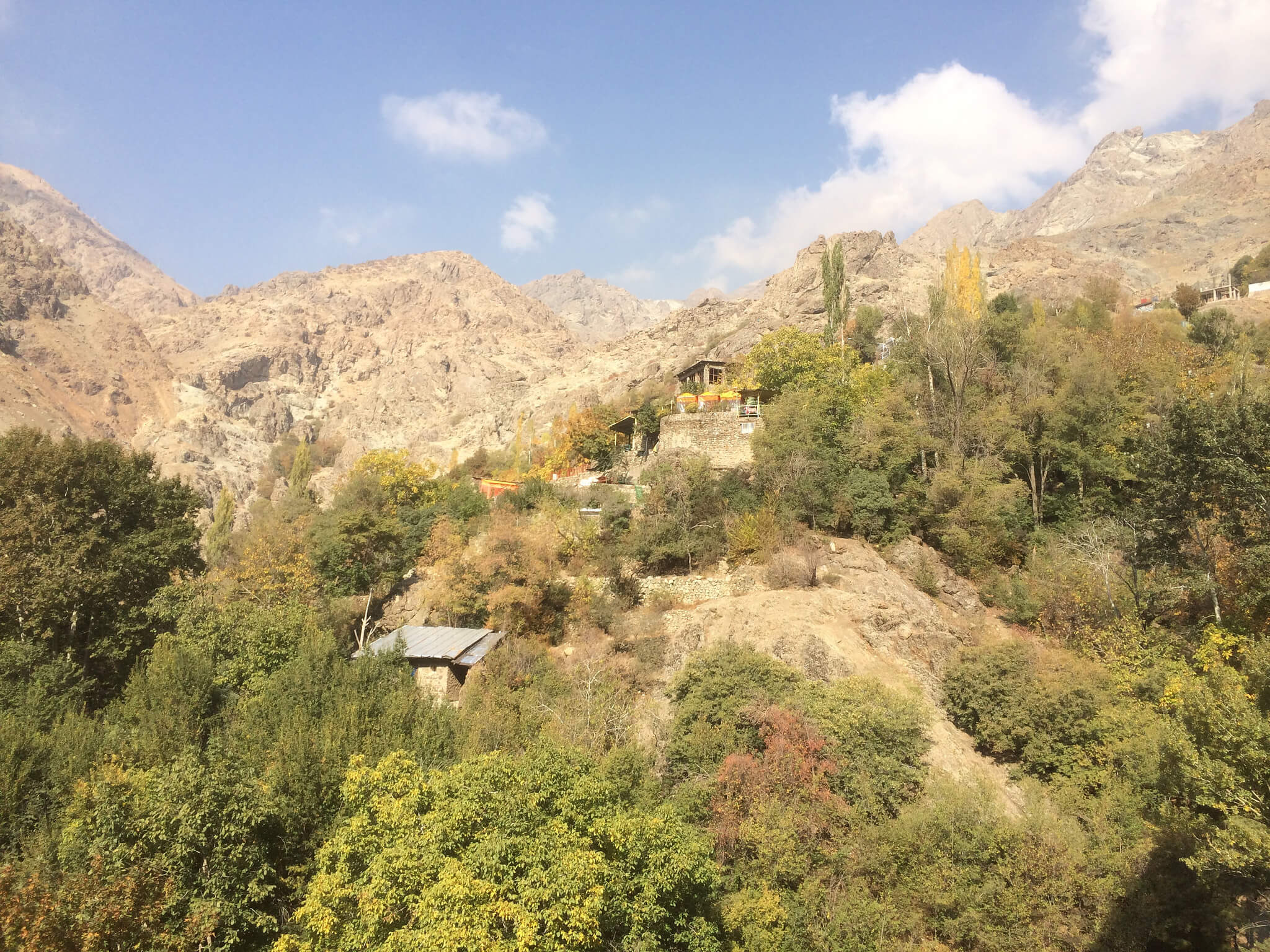 Yummy Food
There are so many vendors selling different kinds of sour and sweet apricots, pickled walnuts, and Lavashak (which is compressed dried fruit). They also offer so many snacks, including Kebabs, steamed lima beans, and freshly roasted corn. In case you are looking for something more substantial, you can go to several cafes, tea houses, and restaurants.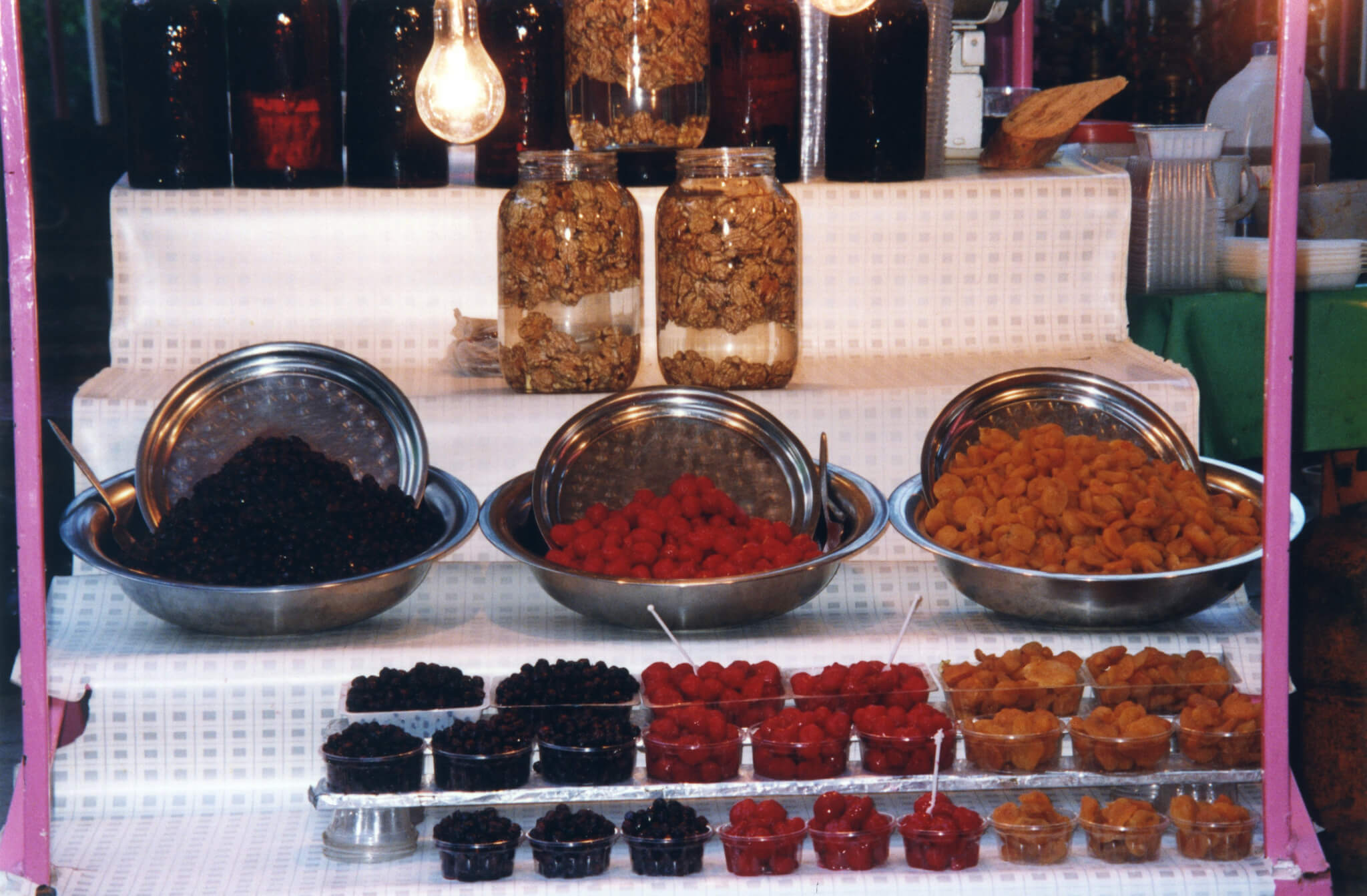 Chairlift
They call it telesiege. Beside Sarband Square, there is a telesiege station. You can indeed have fun there.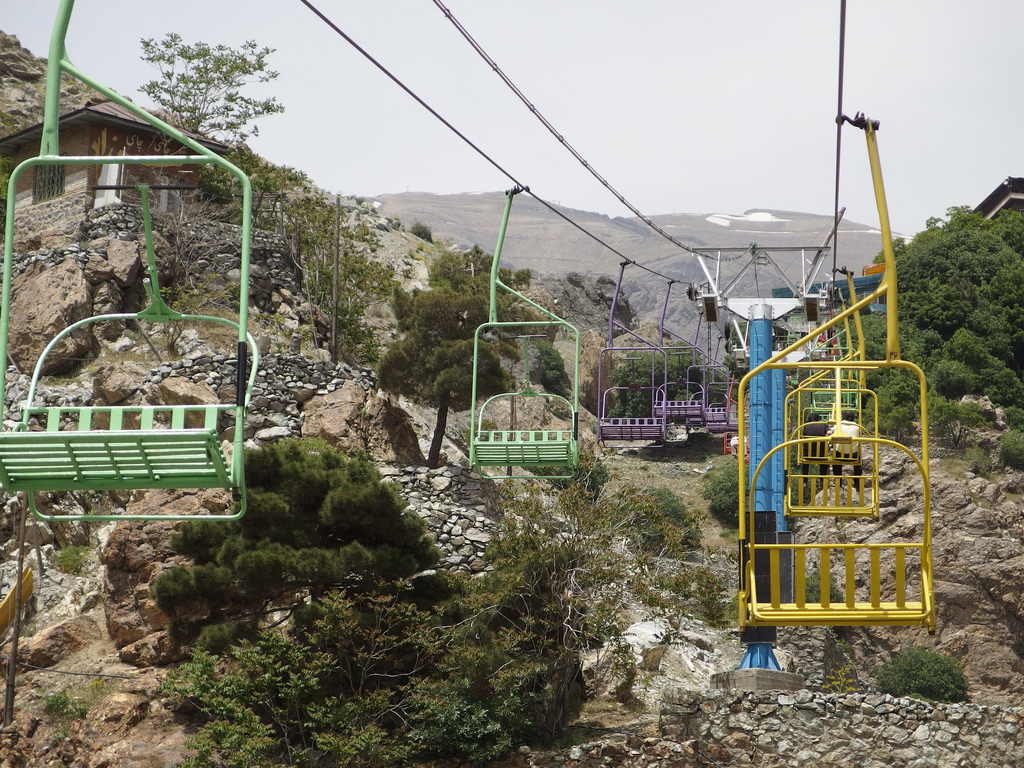 Trekking Route
It has a pathway to Twin Falls and Shirpala Shelter. Darband Street starts from Qods Square at the height of 1600 meters above sea level and ends in Sarband Square at the height of 1800 meters.
For starting the trekking, you can start from the spiral asphalt route beside telesiege. Then keep up the west route. After passing a 1-kilometer route you'll reach a bypass. If you get in the bypass, you'll reach Imamzadeh Ibrahim and if you keep it up, you will get to Tochal Telecabin 2nd Station. But if you continue in the main pass and keep up the direct route, you'll reach a fork called "Osoun".
After trekking about three kilometers, you'll reach a metal bridge. After passing each side of the fork after the metal bridge you will get to a valley beside the river, where is a suitable place for resting and relaxation. Tall trees and breezy weather are the features of this place. The height of this place is about 2050 meters above sea level.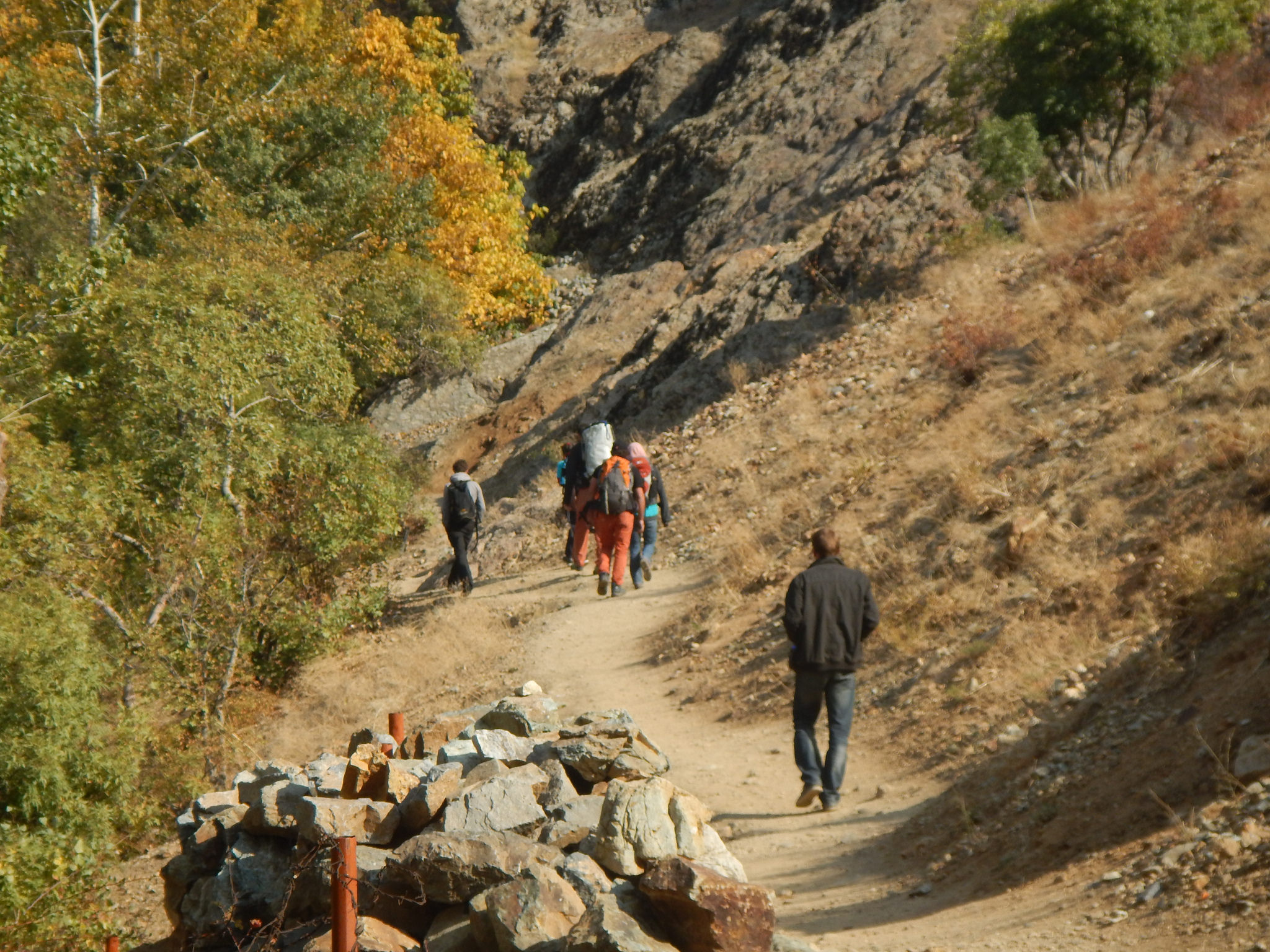 What Is Unique About Darband?
If you are looking for a place to relax, keep up walking for 10 minutes and you'll be greeted with plants, natural streams, and some waterfalls. There are platforms with rugs and pillows on it. Where you can enjoy tea, have different kinds of snacks, or smoke a hookah. It is a suitable place to feel away from the hustle and bustle of Tehran.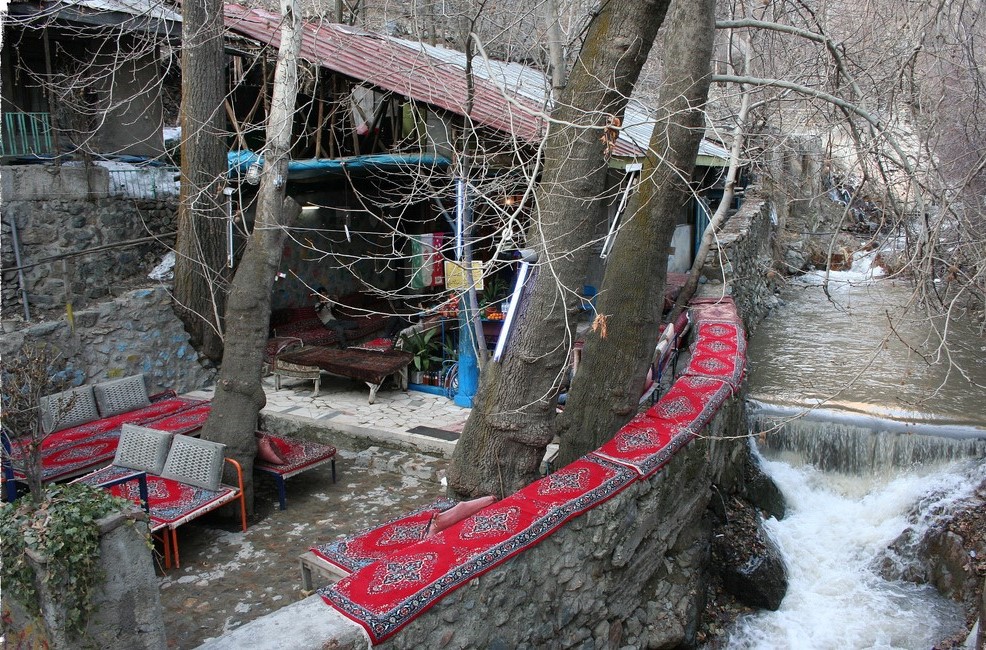 Where to Eat near Darband
There are so many restaurants at Darband that serve you different kinds of Iranian dishes including Kebab and Juje (chicken). Bagh Irani (Iranian Garden), Koohpaye, Heaven Garden, Jooybar, and Janaan are some to mention. At most of the restaurants, they also serve hookah. You can also enjoy some fresh juice such as Pomegranate juice and barberry juice.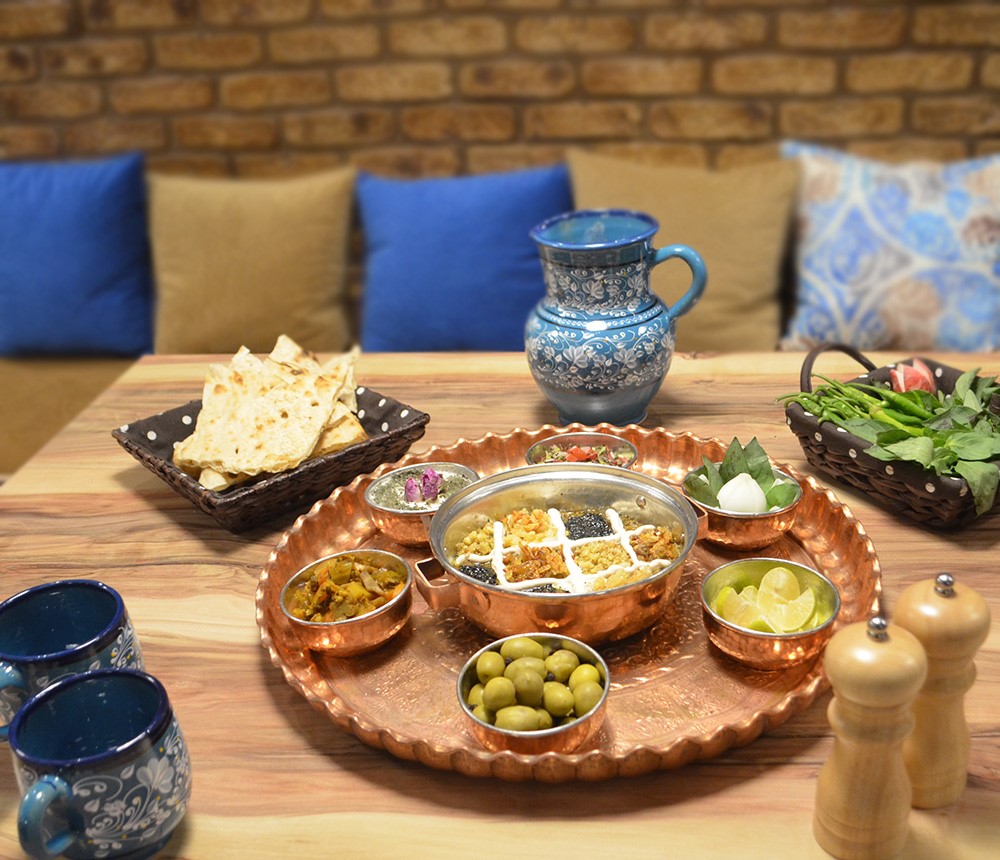 Where to Stay near Darband
You can have a comfortable stay at Sepehr Hotel, Asa Apartment Hotel, Parsian Azadi Hotel, Parsian Esteghlal International Hotel, and Diamond Hotel. Do not be worried about your accommodation. There are so many hotels around you where you can have a pleasant time there.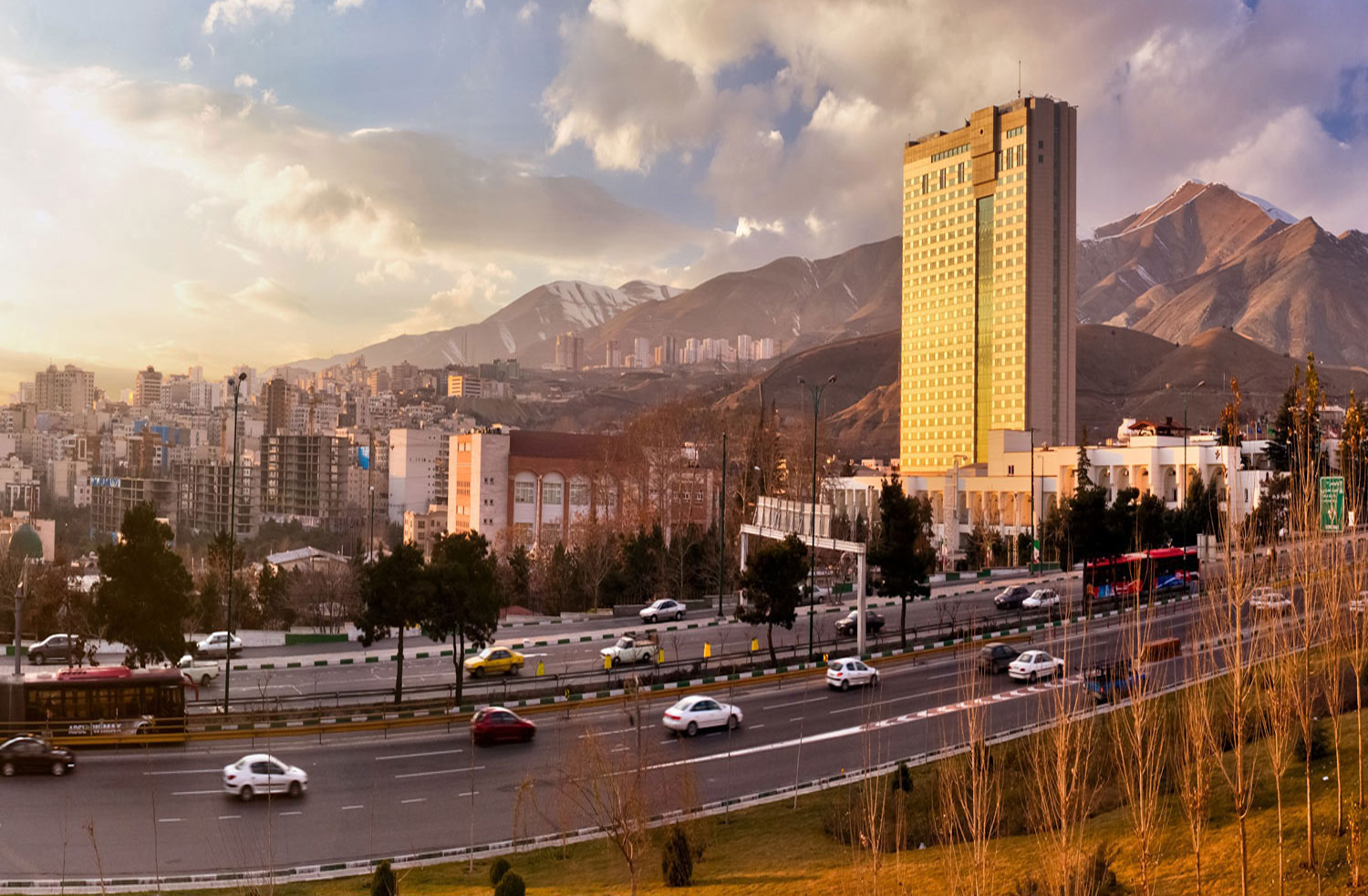 Found Darband attractive? Explore more . . .
How To Get To Darband
by Car
You can get there either from Tajrish Square or Shariati Street. From Tajrish Square you can take Farah Khosrow Street and then keep up Darband Street. Or you can keep up Shariati Street and Darband Street is along with Shariati Street. There you go!
by Metro
You should get off Tajrish Metro Station on the 1st line of the metro. It is the last station on this line. It is exactly in front of the Darband Street, It is a 3-kilometer street, so you can either take a car or go on your foot.
by Bus
You should get on BRT 7th line and get off it at the last station. Now you are at Tajrish Square. Take Gholam Jafari Street and after that, you are on Darband Street.
On Foot
You can find your way to Darband easily from Tajrish Square. Take Fana Khosrow Street and keep it up till you reach Darband Street. It is a 30-minute walking distance.
Other attractions in Tehran
Hotels near Darband, Tehran
Book Your Hotel In Tehran
Book Your Domestic Flights in Iran
Ask your questions about accommodations in Shiraz from our travel experts: