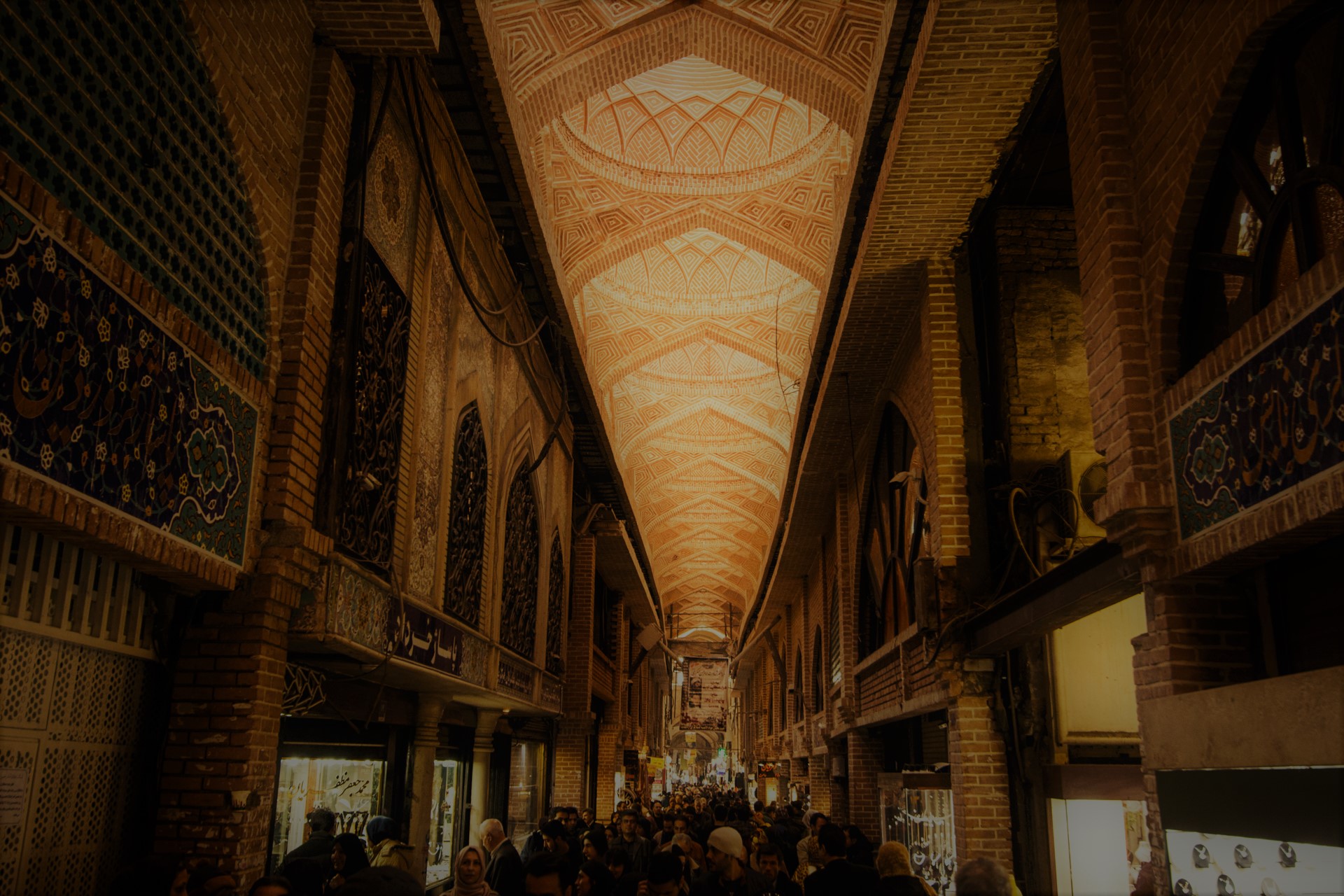 Tehran Attractions
Tajrish Traditional Bazaar
The Only Traditional Bazaar in North of Tehran
Tajrish Traditional Bazaar is an old, colorful bazaar that gives everyone a sense of walking in old Tehran. Its architecture has been developed through the years. However, the real old texture has been preserved. There are multicolored fruits and vegetables that catches attention. Of course, there are several other things that this bazaar offers for sale. Make sure to have some money in your pockets because you will not leave this bazaar empty-handed! The irresistibly charming commodities are great Persian souvenirs for those you love.
Location of Tajrish Traditional Bazaar
Tajrish Traditional Bazaar is in the northern part of Tehran in Shemiran resort. Its location has contributed a lot to its easy access from any part of the city. As a result, you will not have difficulties to get to this beautiful bazaar.
Other attractions that you might like visiting while in the region are Sa'adabad Complex, Niavaran Palace Complex, Milad Tower, and Tabiat Bridge.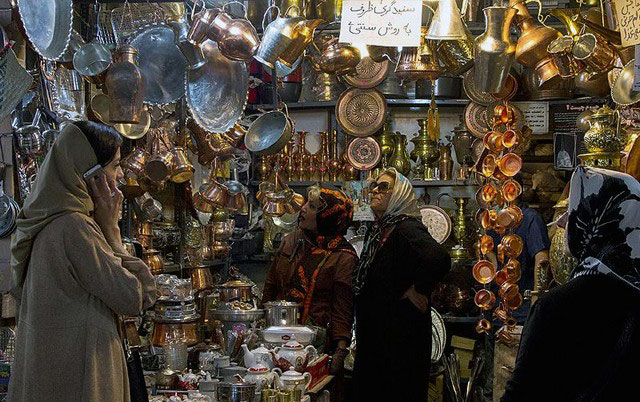 History of Tajrish Traditional Bazaar
Tajrish Traditional Bazaar is the oldest bazaar in the north of Tehran. It is a small bazaar simulated from Tehran Grand Bazaar. Its construction dates back to 70 years ago. However, some of the old salesmen say that it is 150 years old.
Tajrish used to include big houses with gardens, small villages, and summer houses. People used to choose this area for their holidays to enjoy the weather and nature. Some workers used to go there to be of help to garden owners in spring and summer. After a while, they decided to settle down in Tajrish forever. Consequently, the population of Tajrish grew little by little. As Reza Shah Pahlavi chose this area to spend his leisure time, it began to undergo modern developments. The construction of roads and the designation of public transportation facilitated the way for people to visit this region more than before. The gathering of people caused the local people to think of selling the products of their gardens. Hence, there emerged some small shops in Tajrish, and what we know today as Tajrish Traditional Bazaar is the developed version of those stores. To avoid the destruction of their commodities and for the sake of the comfort of the people, the salesmen made a decision to build a ceiling over their heads. Later on, the Cultural Heritage and Tourism Organization constructed the fascinating and traditional ceiling and added some other creative decorations of the present bazaar.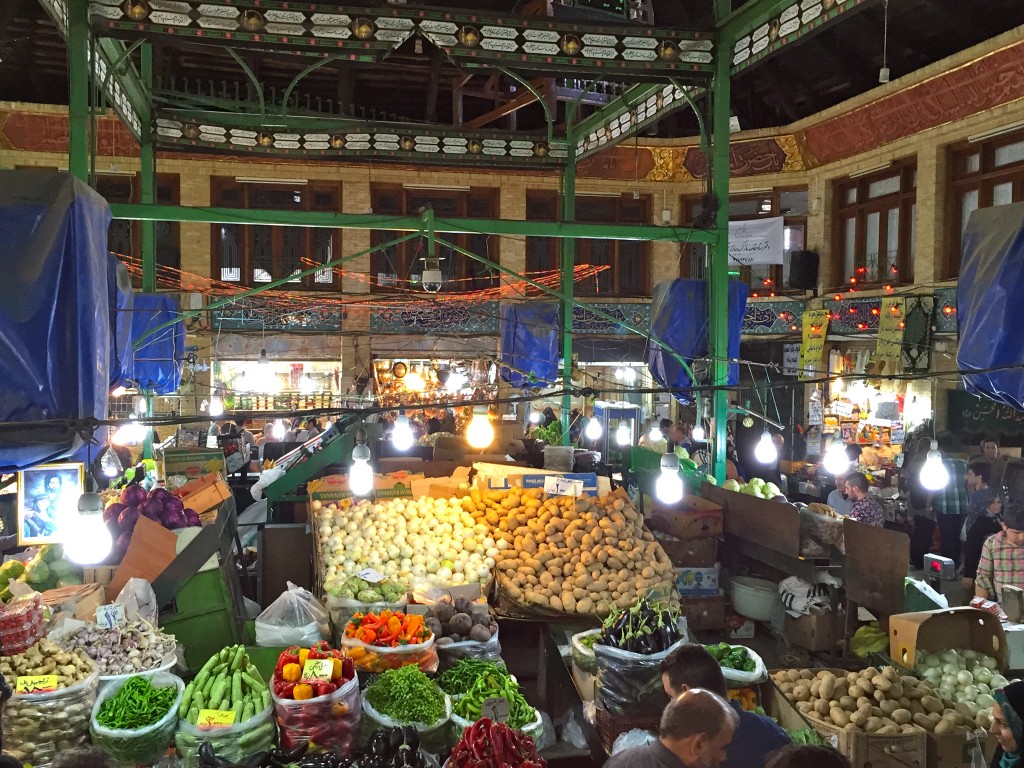 Architecture of Tajrish Traditional Bazaar
Tajrish Traditional Bazaar is about 700 meters long and has 400 stores inside. Its architecture reminds everyone of the old Tehran. Moreover, there are spectacular arches with names of stores carved on them above each store. Above all, traditional fretwork and tiling of this bazaar are too magnificent to ignore.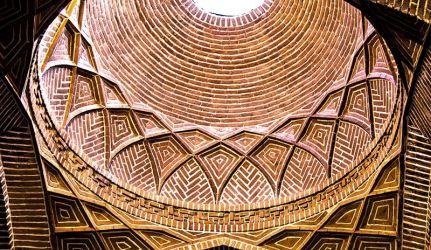 Shopping in Tajrish Traditional Bazaar
If you are into shopping or simply window shopping, satisfy your needs in Tajrish Traditional Bazaar! The main difference between this bazaar and Tehran Grand Bazaar is that its stores are retail. But Tehran Grand Bazaar is the wholesale center of Tehran. There are colorful fruits and vegetables, breath-taking handicrafts, fresh traditional bread, nuts and dried fruits, various condiments and herbal medicines, artificial jewelry, fabrics with all sorts of materials, and so on. Furthermore, there are some shops that sell all kinds of tasty Torshi (vegetables or fruits kept in vinegar for a while and are eaten as a side dish). There are also many small places from which you can buy things to eat while shopping.
Where to Eat near Tajrish Traditional Bazaar
Some of the extremely good places to try delicious meals are Heeva Cafe Kebab and Shemroon Kabab which are famous for the quality of the kababs they serve. You can also try the snacks and meals of the cafes in Bagh Ferdows. If you prefer to have an Italian dish, the greatest offer is Élysée Restaurant on the rooftop of Tandis Shopping Mall.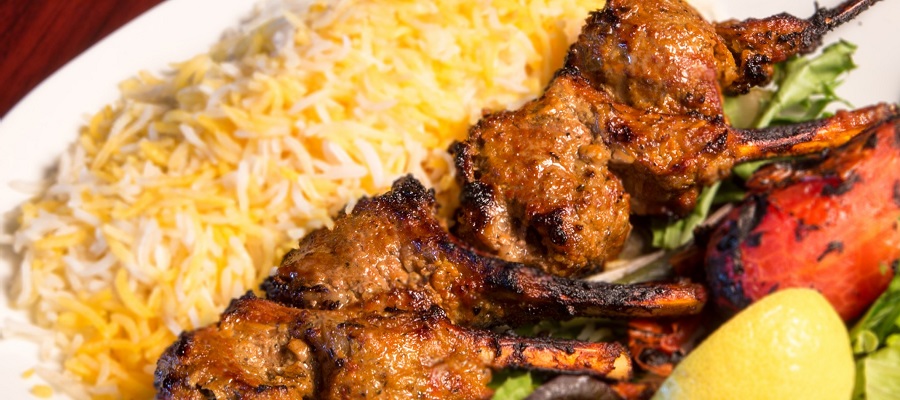 Where to Stay near Tajrish Traditional Bazaar
Apochi offers you to stay in some selected hotels with a different range of choices. You can choose among the hotels that are near Tajrish Traditional Bazaar. These hotels are Diamond Hotel (3-Star), Sepehr AP Hotel (4-Star), and Diplomat Suite Hotel (3-Star).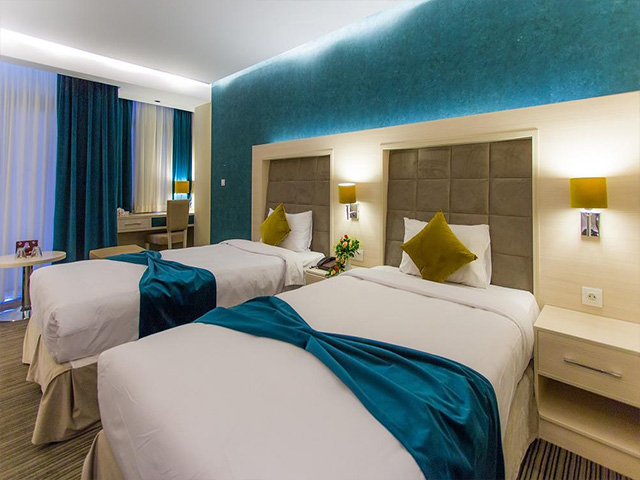 Tajrish Traditional Bazaar Location
How To Get To Tajrish Traditional Bazaar
by Metro
Tajrish metro station (Red Line) has made a great contribution to the accessibility of Tajrish Traditional Bazaar. You can only get to metro network wherever you are and get off at Tajrish Station.
by Bus
Tajrish BRT (Bus Rapid Transit) is almost near Tajrish Square. Only 2 minutes of walking is enough for getting to your destination.
by Car
Another choice can be a taxi service or personal car. If you prefer driving along the beautiful Vali-e Asr Street, then there is a risk of losing time in the heavy traffic jam. Another direction can be through Chamran Highway which approximately takes less time in comparison with the other route.
Other attractions in Tehran
Hotels near Tajrish Traditional Bazaar, Tehran
Book Your Hotel In Tehran
Book Your Domestic Flights in Iran
Ask your questions about accommodations in Shiraz from our travel experts: