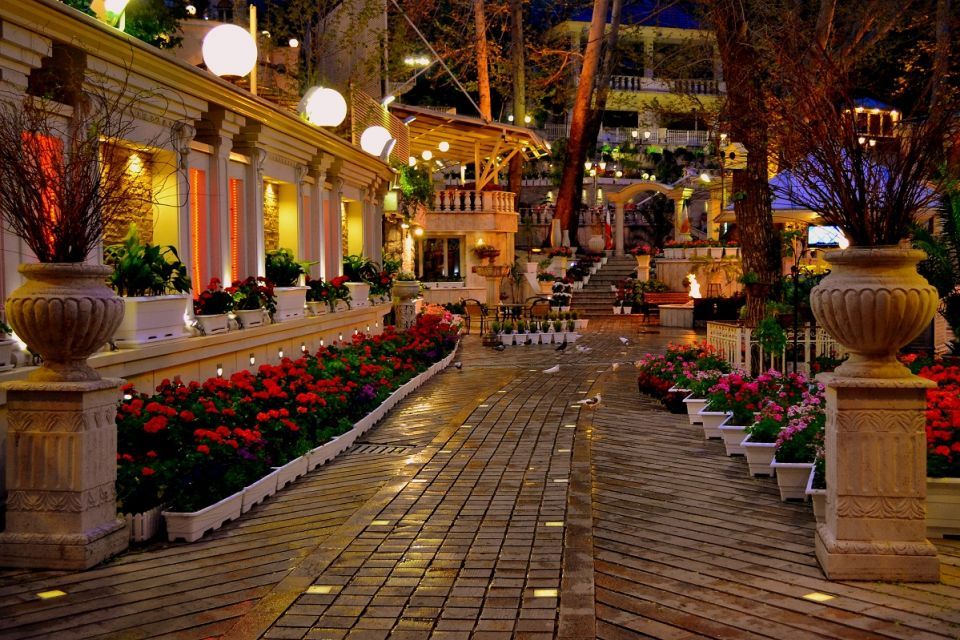 Tehran Attractions
Darakeh
A Breezy Unique Place to Rest
Darakeh is one of the main attractions of Tehran. Its scenic location and easy access make it a perfect destination for sightseeing and trekking. Charming alleys, pleasant weather, fresh pomegranate juice, Lavashak and different types of delicious "Torshi" are welcoming you at Darakeh. You can also reach the Tochal Peak. Additionally, from Palangchal Peak you can go to Imamzadeh Davood, Shahneshin Peak (in Shahrestanak Village), and Tochal 5th station. You can take the Telecabin as a means to return.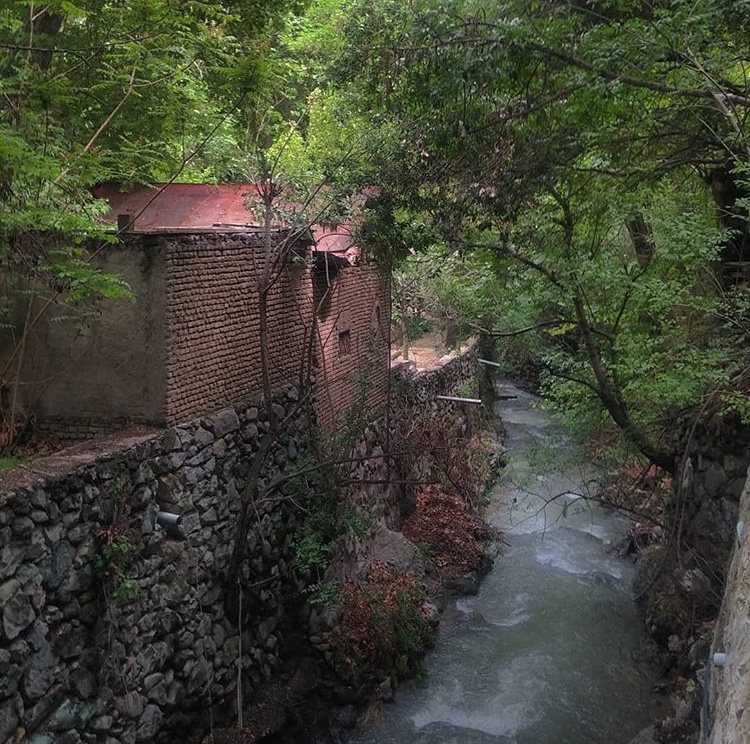 Where Is Darakeh?
It is one of the oldest parts of Shemiranat resorts. Darakeh is located at the beginning of a popular trekking route in Tehran. It is in the western part of the northern foothills of Tehran.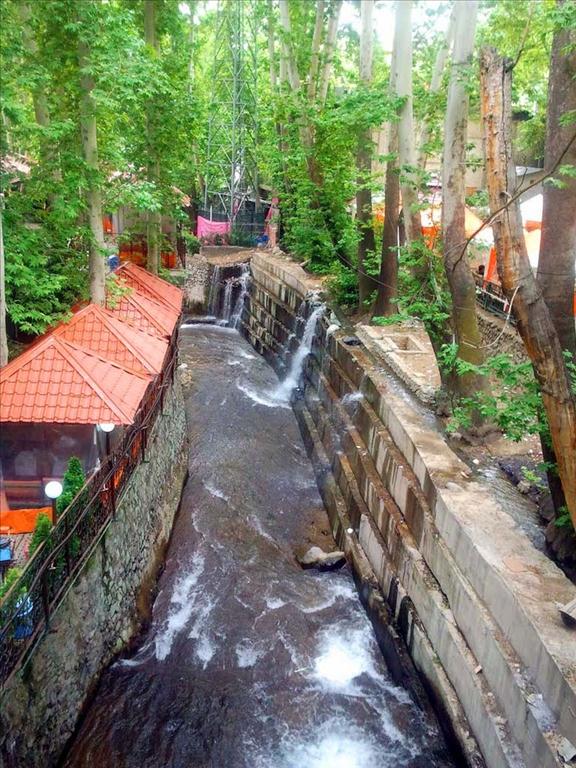 What Makes Darakeh So Amazing?
Its scenic location and easy access make it a perfect choice for light trekking and sightseeing. It is known for its trekking route, besides it is a good place for food lovers and perfect weather seekers in Tehran. The route takes you through the old texture of the village. Spending a day in Darakeh for being away from the hustle and bustle of the capital city is really tempting.
Note that if you are into foods, delicious foods are also waiting for you. Charming alleys, pleasant weather, fresh pomegranate juice, Lavashak (sour, sour-sweet, and sweet fruit rolls) and different types of delicious "Torshi" (vegetables or fruits that are kept in vinegar for a while and are eaten as a side dish) are welcoming you. Traditional restaurants or tea houses are also hosting people.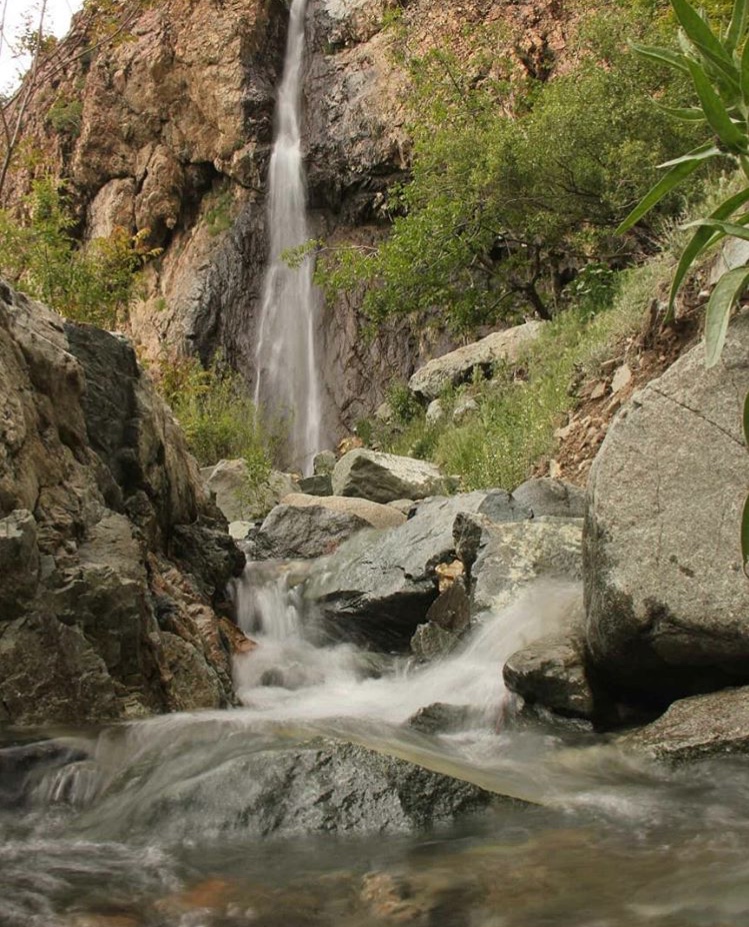 How Is the Structure of the Houses at Darakeh?
Locals at Darakeh have built their houses along with the river. In continue, there is Evin Valley. It has made a stairway space and a natural pool beside Darakeh River. Traditional and modern tea houses and restaurants have been built along the river through time. Today the river is known as "Haft Hoz" (Seven Pools) among tourists and locals.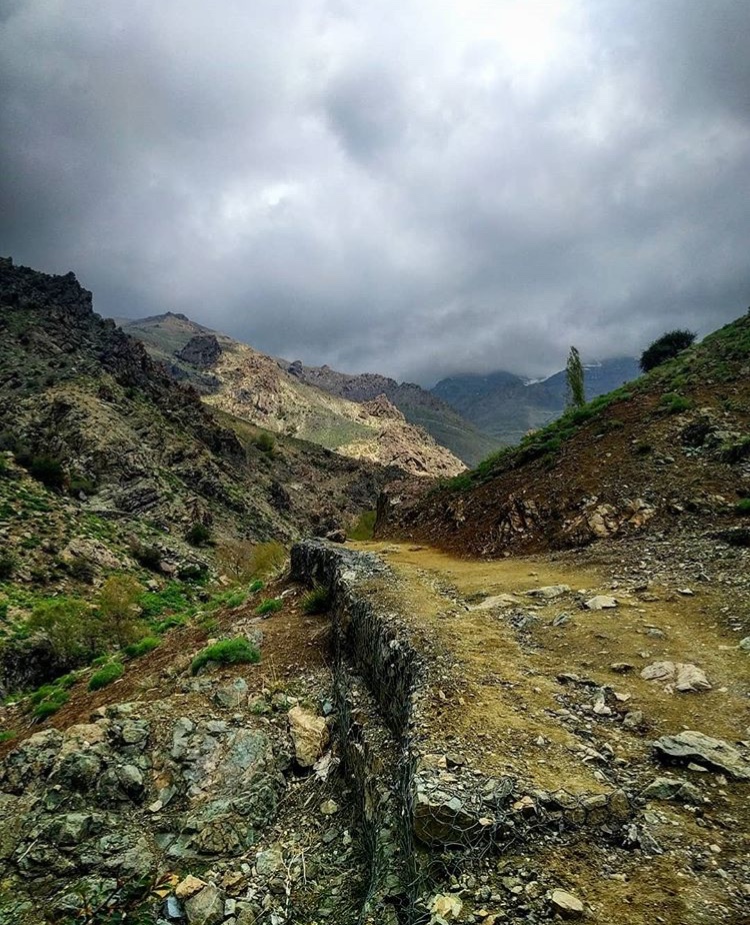 Things To Enjoy In Darakeh
Immamzadeh Mohammad Vali
This is the tomb of Mohammad Vali. He was one of the descendants of Imam al-Sajjad (who is the fourth Shia Imam).
Pleasant Weather
You can enjoy the fresh weather. You can have a nice time in a peaceful place away from the hustle and bustle of the city. The pleasant sound of the flow of the river beside people's presence in restaurants and traditional teahouses makes it a memorable place for so many people. It is a place with traditional gable-roofed houses where people still use donkey and ass for transferring their goods. There are also many traditional handicrafts available.
Delicious foods
One of the main attractions of Darakeh is the food that local people deliver. The pleasant feeling of having delicious fresh food with friends or family can be a great experience. In the afternoon, the tempting smell of Kebab is something that you can't get along with. You can enjoy so many foods there including street foods (liver, cob, sandwich), different fruits and local vegetables (different cherries, medlar, and rhubarb), and delicious Lavashak (fruit roll).
Trekking, picnic, taking photos
You can walk through old allies. You can go on a hike and enjoy the weather. Some people in between take memorable pictures.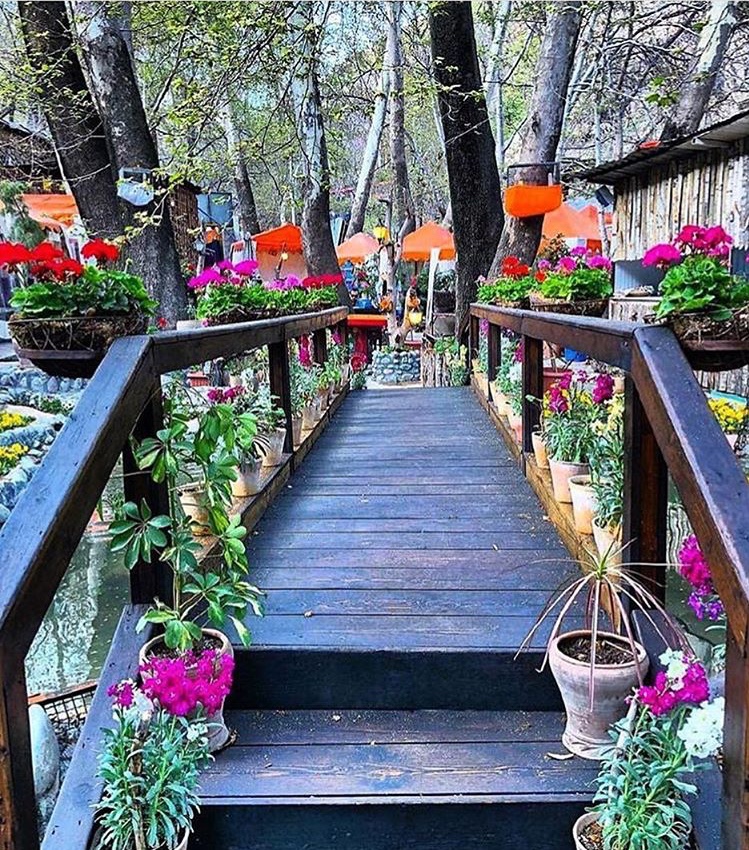 What Is Darakeh Climbing Route?
The main route starts from Darakeh to Palangchal or Tochal 5th Station. This 6-kilometer route starts from the beautiful Darakeh valley and passes by the river. Keep in mind that in winter it is better to go to the place called Azghalchal because it is capable of starting an avalanche. Additionally, there is a route in the eastern part of Palangchal that leads to Tochal 5th Station. Don't forget that this route is also dangerous in winter. For more security, some parts of the route are separated by a fence.
All over the climbing route, you can hear the gentle sound of the river.
Darakeh Square is the starting point of the trekking route. For going to Palangchal, you should start from Darakeh Square at 1700 meters above sea level.
Kara Jungle
In the middle of your way, you can turn your way to Kara Jungle (in the west part of the jungle leading to the river) and enjoy the natural beauties of this jungle. This jungle is about half an hour away from the trekking route. Its special features are considerable in fall and every year the leaves of the wild medlar make it a scenery. It is always a suitable place for camping.
Chin Kalagh Peak
If you like the Kara Jungle and are looking for more adventures, Chin Kalagh Jungle is waiting for you. Note that this a dangerous way and you should have a guide with you.
End of the route – Palangchal Shelter
After passing Chehel Cheshmeh, you can see Palangchal Shelter. This shelter is at 2250 meters above the sea level and is equipped with a dormitory with a capacity of 70 people. The reason that this place is called Palang Chal (meaning: Panther Hole) is that the shelter was like a hole where panthers lived.
Palangchal Shelter is a 2-story camp in which the 1st floor is equipped with a dining hall. One of the halls is for who has brought food with them and the other one is for those who have bought something from the shop. The second floor is a dormitory for night stays.
Tochal Peak – For those who are seeking more adventures
If you'd like to keep up going, you can continue with Tochal Route. From Palangchal Shelter there is a way at the northwestern part of the shelter to Tochal Peak. Within a 3 to 4 hour climb, you can reach Tochal Peak. Additionally, from Palangchal Peak you can go to Imamzadeh Davood, Shahneshin Peak (in Shahrestanak Village), and Tochal 5th station. You can take Telecabin as a means to return.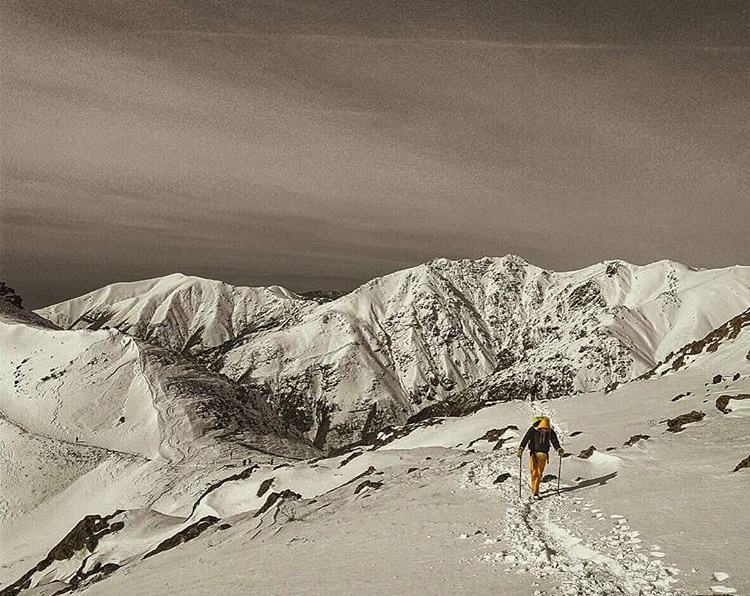 Where to Eat near Darakeh
There are several traditional restaurants at Darakeh where you can have Kebab or Juje or other local food. There you can also have so much junk food. Some of them to mention are Omran Cafe, Alborz Darakeh Restaurant, SPU Restaurant, and Ojagh Bashi Restaurant. You can also enjoy the cafes on Darakeh Street and have a cup of coffee or snack, we recommend you Chez-Vous Cafe at the beginning of Darakeh Street.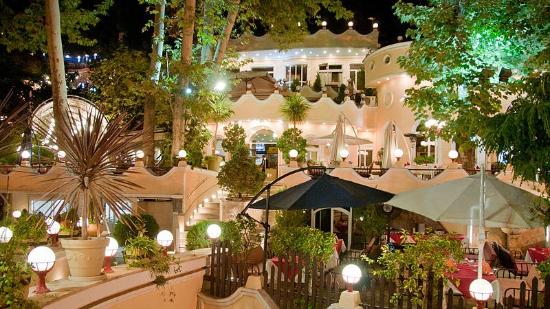 Where to Stay near Darakeh
There are two apartment hotels nearby; At Asa Apartment Hotel or Jamm Apartment Hotel, you can book a suite in advance to be near Darakeh. Also, If you book some nights at Sepehr Hotel, Parsian Esteghlal International Hotel, and Diamond Hotel you can have easy access to Darakeh.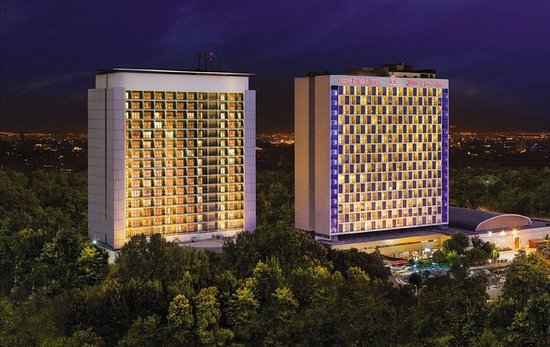 Found Darakeh attractive? Explore more . . .
How To Get To Darakeh
by Car
You can easily reach Darakeh through Yadegar-e Emam Expressway or Chamran Highway. You just need to find your way through one of the highways, then accessing Darakeh would be as easy as a piece of cake.
by Bus
You should get on BRT line 4 (on Chamran Highway) and get off at Namayeshgah Station. That is only a 6-minute walk to Shahid Shahriari Square. Darakeh Street is on the western part of the square and you can take that street and reach Darakeh.
by Metro
You can get off Tajrish Metro Station, the last stop of the 1st line of the metro. There are so many taxis there that will take you to Darakeh.
Other attractions in Tehran
Hotels near Darakeh, Tehran
Book Your Hotel In Tehran
Book Your Domestic Flights in Iran
Ask your questions about accommodations in Shiraz from our travel experts: