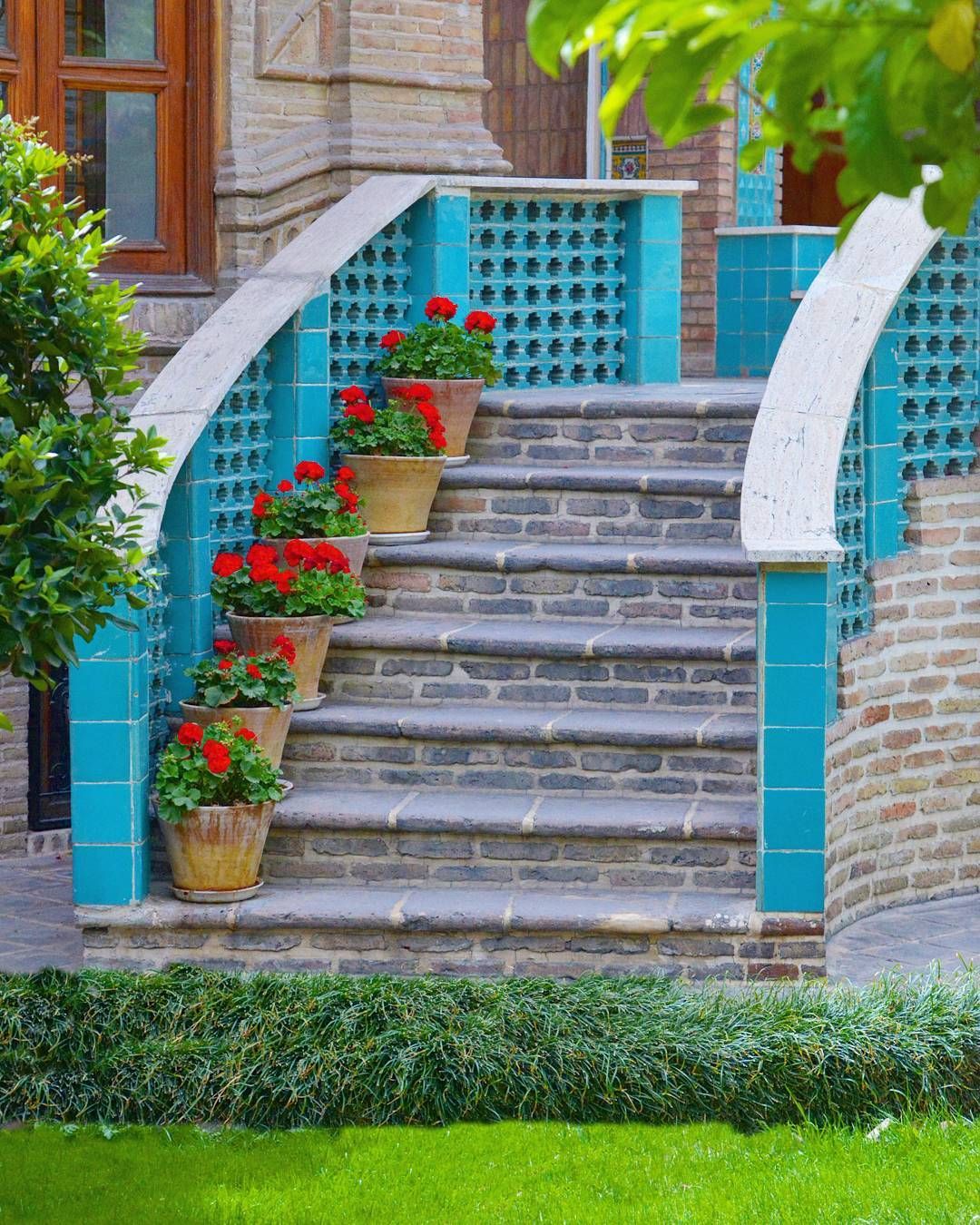 Tehran Attractions
Moghadam Museum
The Priceless House
Moghadam Museum is a world known to be one of the most valuable houses in the world. The museum complex consists of the house itself and a beautiful garden, safely hidden from street noise behind thick walls. The entrance of the museum is not obvious from the street, but ready to open all its beauty for curious travelers who notice the modest door of the museum.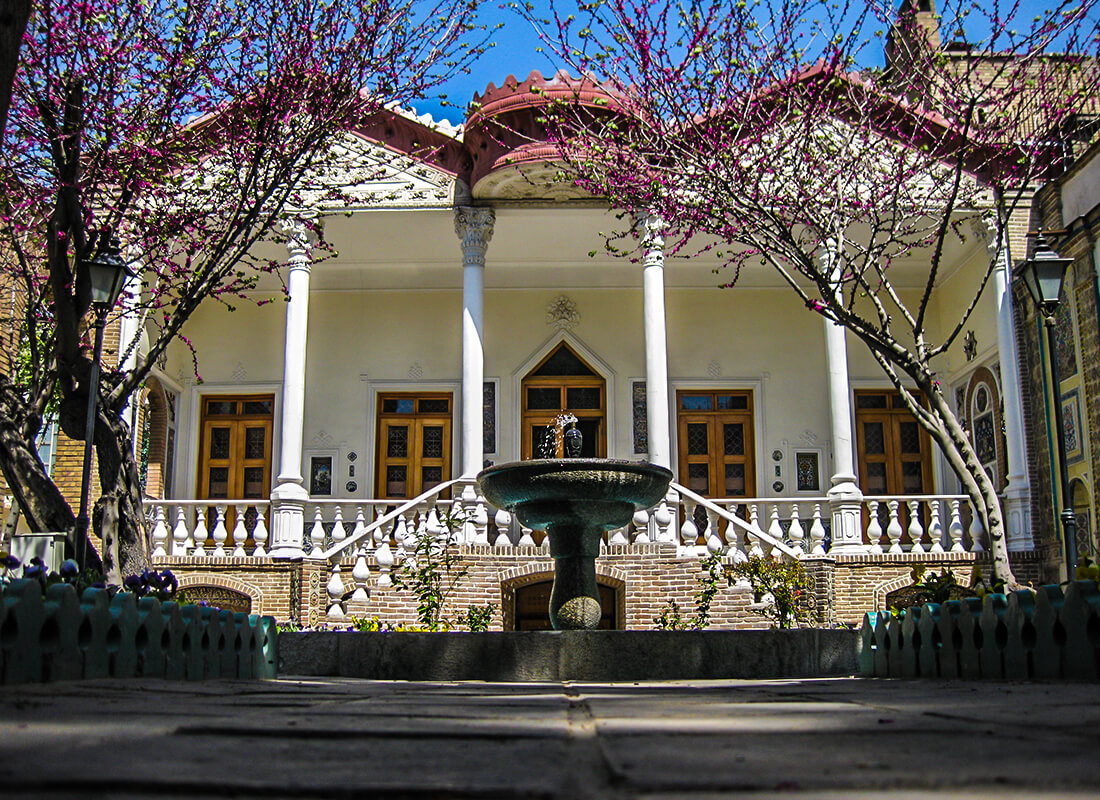 History of Moghadam Museum
The house is a luxurious example of Qajar era buildings. Originally, it belonged to one of the city authorities, Ehtesab-Ol-Molk. Later, his son, Mohsen Moghadam, inherited the house and owned it together with his companion Salma. Besides being an architectural and cultural monument itself, the house is an incredible collection of priceless objects.
The house has passed to Tehran University that continued its supervision after Mohsen's death. In 2009, the house was restored and opened for publicity as a museum.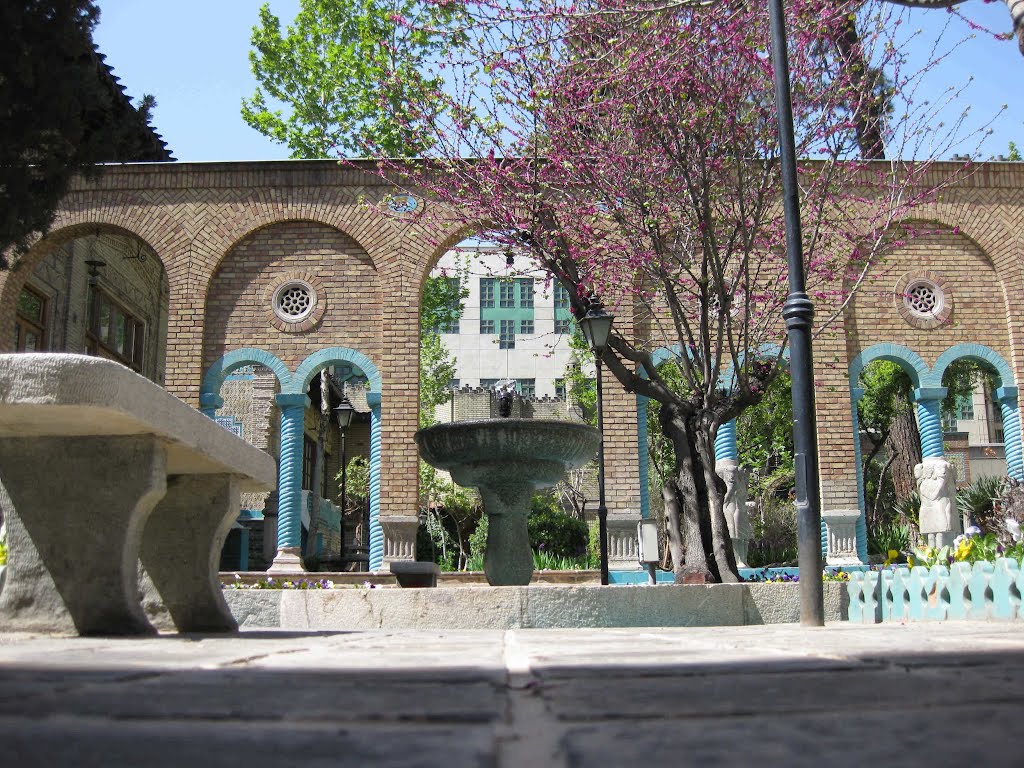 Architecture of Moghadam Museum
The building consists of two parts: interior and external wings. Decoration of the house is typical for that period style: colorful tiles, columns, and arches create a unique authentic atmosphere. The peaceful garden is full of blooming trees, flowers, and bushes, decorated with turquoise fountains and sculptures. The garden is especially breathtaking during springtime when nature wakes up in gentle sunshine.
One of the rooms of the house is decorated with precious and semi-precious stones and corals. Also guests can admire unique golden tiles, decorating one of the walls.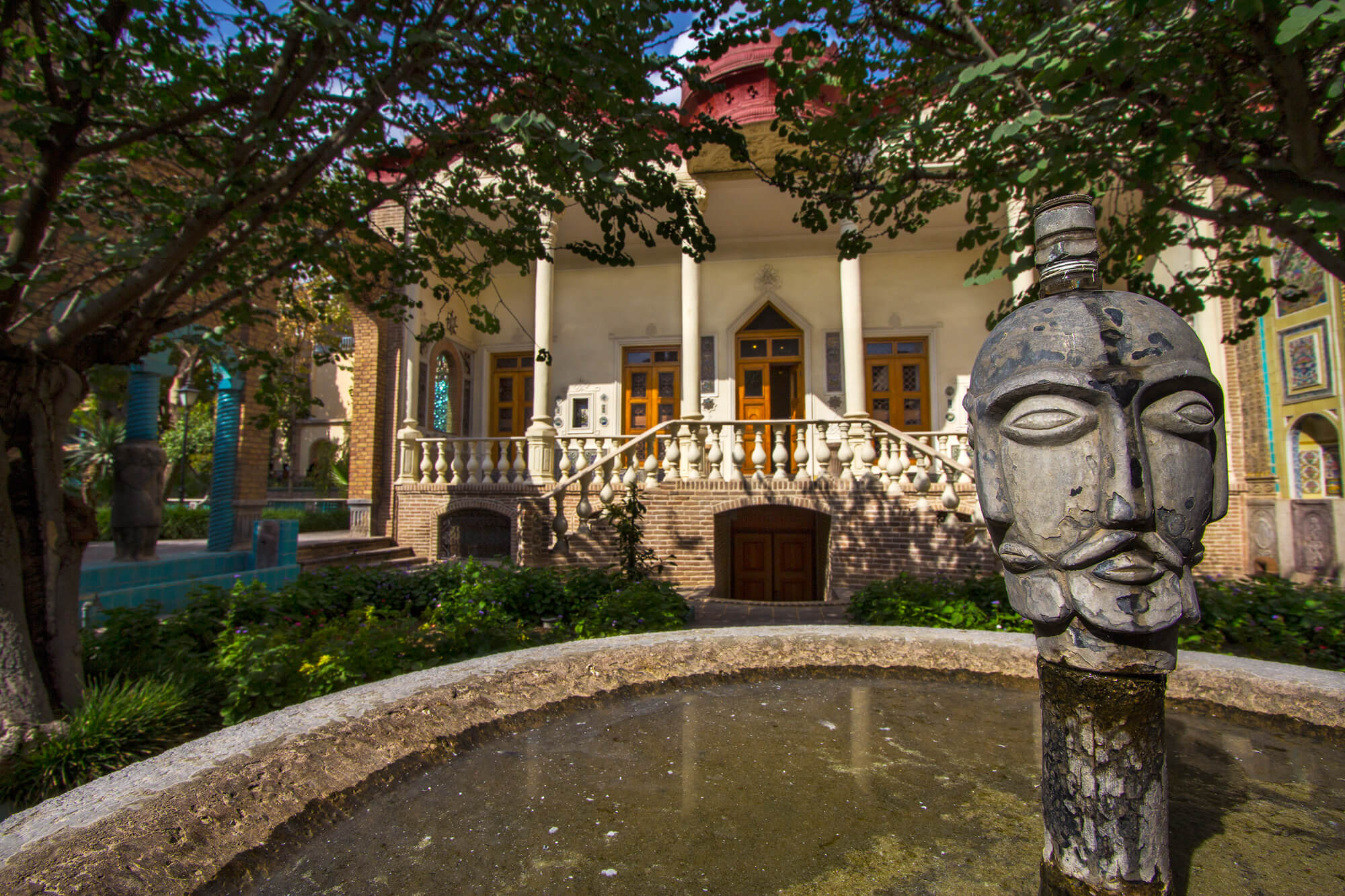 Exposition of Moghadam Museum
Mohsen Moghadam was a painter, archeologist, and art professor. Both he and Salma were passionate about culture and history, and that is the reason why they have dedicated their lives to collecting and gathering valuable objects from all over the world, keeping them inside the house and taking care of them as their children to pass to the next generations. Some of the pieces Moghadam bought from merchants, some took out from houses which their owners intended to destroy, some returned back from abroad after detractors and foreign collectors smuggled them out. Several items were a gift to Moghadam from foreign ambassadors and guests of his house.
Visitors now can observe one exhibit of Mohsen's rare textiles collection. The other samples are in a frozen condition in order to prevent them from destruction. There are some red potteries from Cheshmeh Ali archeological complex that dates back to the 5th millennium B.C. In addition, the exhibition contains paintings, mosaics, sculptures, and other items along with photos of Mohsen and Salma.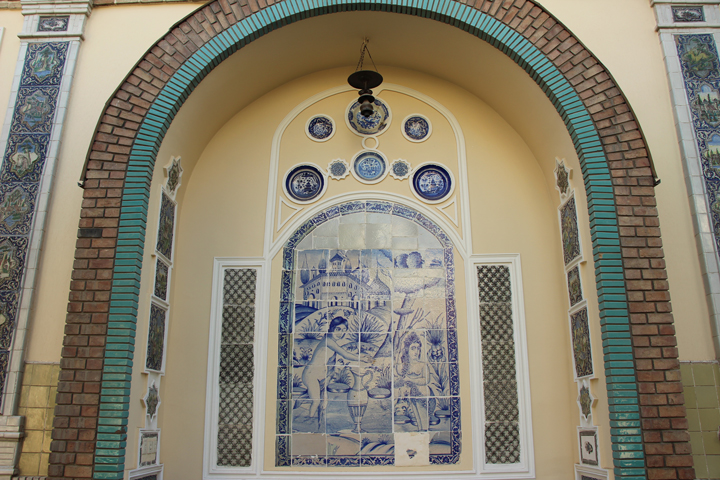 Location of Moghadam Museum
The museum is located in the heart of Tehran, on Imam Khomeini street, within walking distance from Hassan Abad metro station and Alborz BRT bus stop. You can easily include it on your Tehran city tour because its location is close to Golestan Palace, Grand Bazaar, and numerous museums.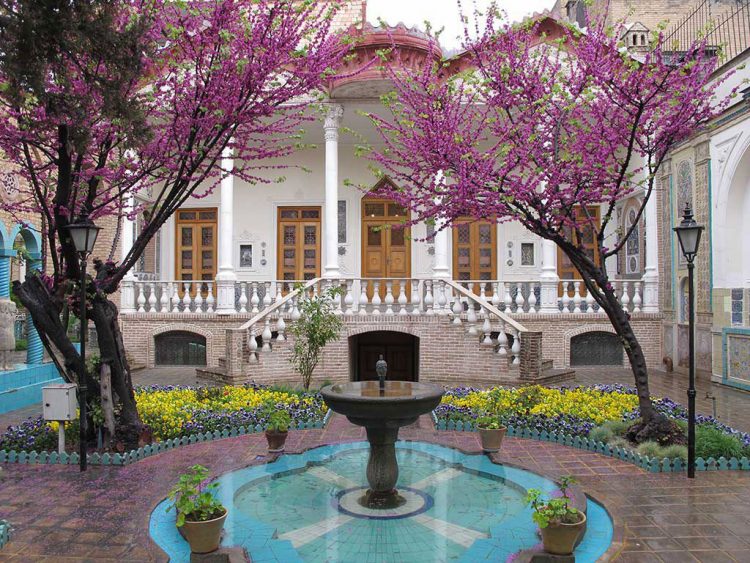 Where to Stay near Moghadam Museum
Due to its central location, Moghadam Museum has many hotels around it. If you are planning a budget trip, try out 1-star Mehr Hotel or Samen Hotel – both are located within walking distance. You can find cozy rooms in 2-star Shahryar Hotel, Markazi Iran Hotel, or Golestan Hotel. For more luxury stay check out Ferdowsi Grand Hotel. The 5-star Espinas Hotel Khalije Fars is another option you can consider to choose.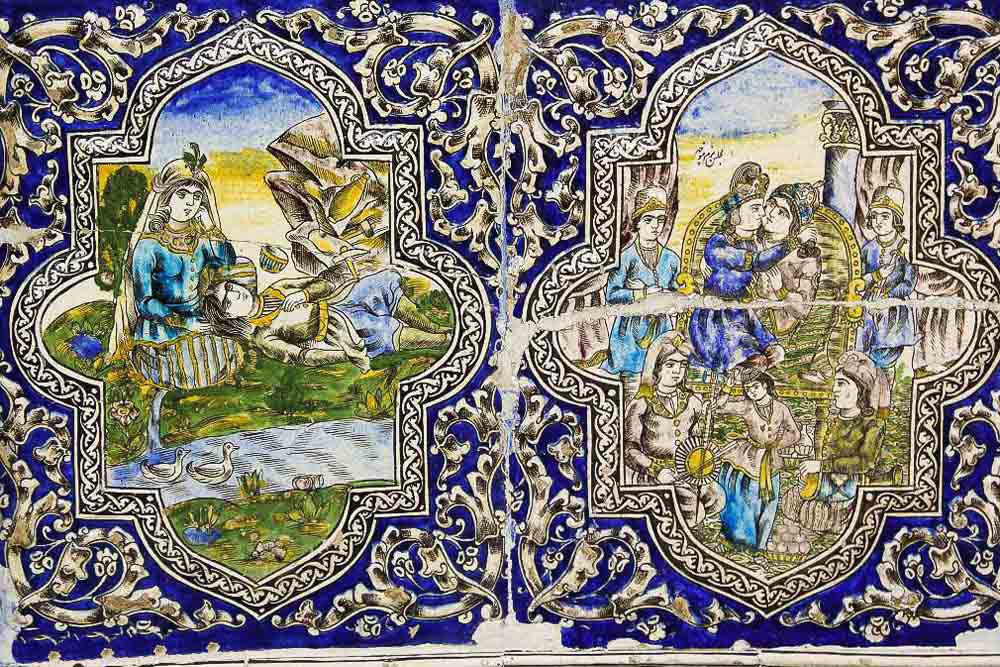 Where to Eat near Moghadam Museum
After visiting Moghadam Museum, have lunch in one of the cafes and restaurants, located not far from the museum. You can try legendary Malek Cafe at Kooshk e Mesri street, or take a walk to Grand Bazaar – the best place to experience the authentic atmosphere and of course, to try traditional food. Also, you can find lots of cozy and modern coffee places, like Rush Cafe.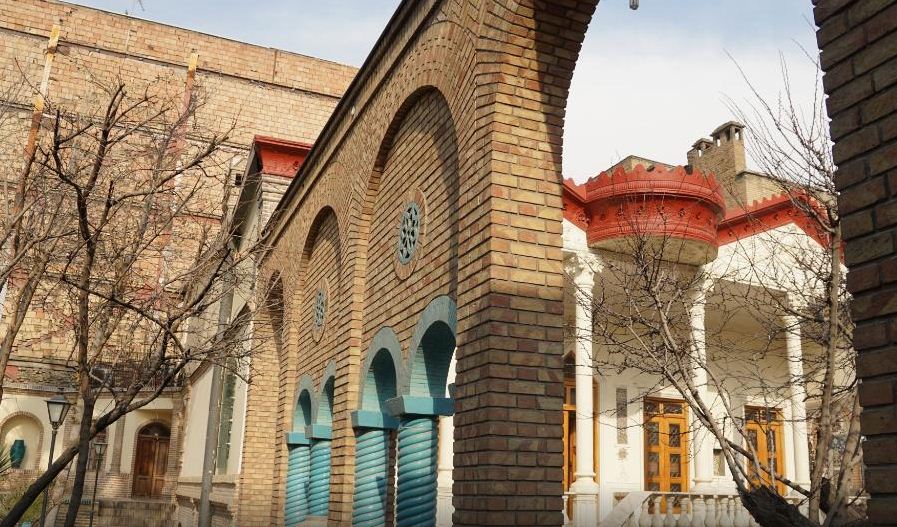 When to Visit Moghadam Museum
Moghadam museum is one of a kind place, which astounds you and requires spending hours looking at all the beauty of the interior decor and the garden. Treat yourself with brightness and colorfulness after grey Tehran streets and spend some calm time inside this unique venue. Moghadam museum is open every day except Saturdays, from 9:00 till 16:30. The museum yard is especially stunning in spring, while trees and flowers are blooming.
How To Get To Moghadam Museum
By bus
There is a BRT (Bus Rapid Transit) stop called Alborz in 3 minutes walking distance from the museum. You can take BRT line #7 in any place of Vali Asr Street to get there.
By metro
The closest metro station is Hassan Abad (dark blue metro line) - just 6 minutes walking. If you are staying on the light blue line, you can get to Moniriyeh station and walk for 10 minutes till you reach the museum.
On foot
Moghadam Museum is located close to Vali Asr Street, National Museum of Iran, Golestan Palace, and Sardar-e Bagh-i Melli. If you are visiting those places, you can take a walk towards Moghadam Museum.
Other attractions in Tehran
Hotels near Moghadam Museum, Tehran
Book Your Hotel In Tehran
Book Your Domestic Flights in Iran
Ask your questions about accommodations in Shiraz from our travel experts: