Tehran Attractions
The Glassware and Ceramic Museum
Abgineh Museum
In the center of Tehran, there is a beautiful old building that now is home to interesting ancient crafts. Glassware and Ceramic Museum of Iran or "Abgineh" Museum, as Iranians call it, is one of the unique collections of glassblowing arts in Iran. If you always find glassblowing and glasswares interesting, now it's the best chance for you to see how Persians used to make them thousands of years ago.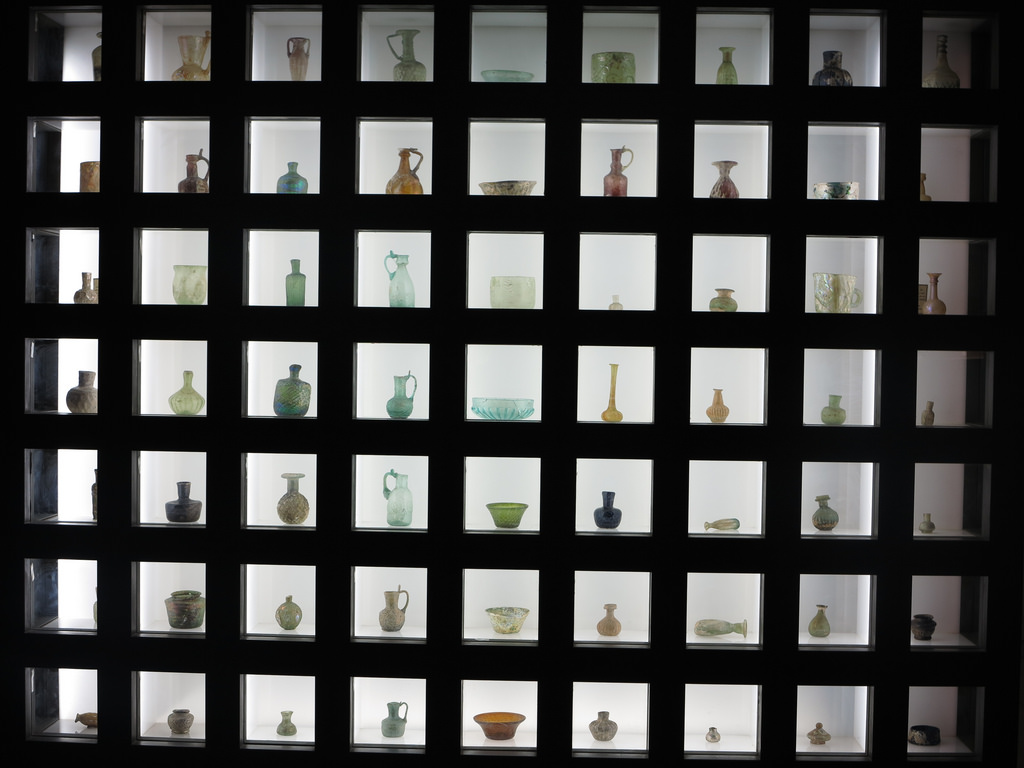 About Glassware and Ceramic Museum
Did you know the Persia Empire had been using glass for over 4000 years? And you can see this glass in the Glassware and Ceramic Museum of Iran! You can find the rare collection of glass and clay works in this interesting museum with its unique building and architecture. You will see objects dating back from the 4th millennium B.C. up to the present time as well as glass works from the 1st millennium B.C. up to the contemporary era. There are two entrance halls and six main halls with different functions and designs. Stay with us to know more about this excellent museum.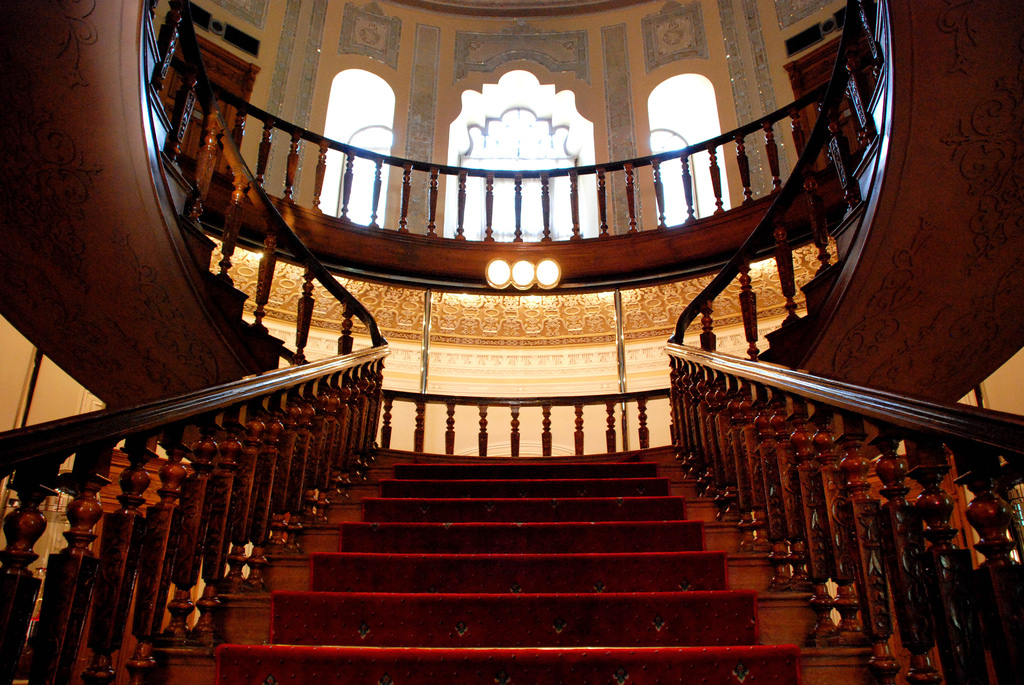 History of Glassware and Ceramic Museum
This museum, that is actually a historical house is 90 years old. It belonged to Ahmad Qavam, one of the famous politicians of the Qajar era. He had used this beautiful house as his residence and working office. For a short time this place was the embassy of Egypt and then it was sold to Farah Pahlavi's bureau in 1976. Finally, in 1980, it was turned into a museum and in 1998 it was registered in the list of Iran National Heritage.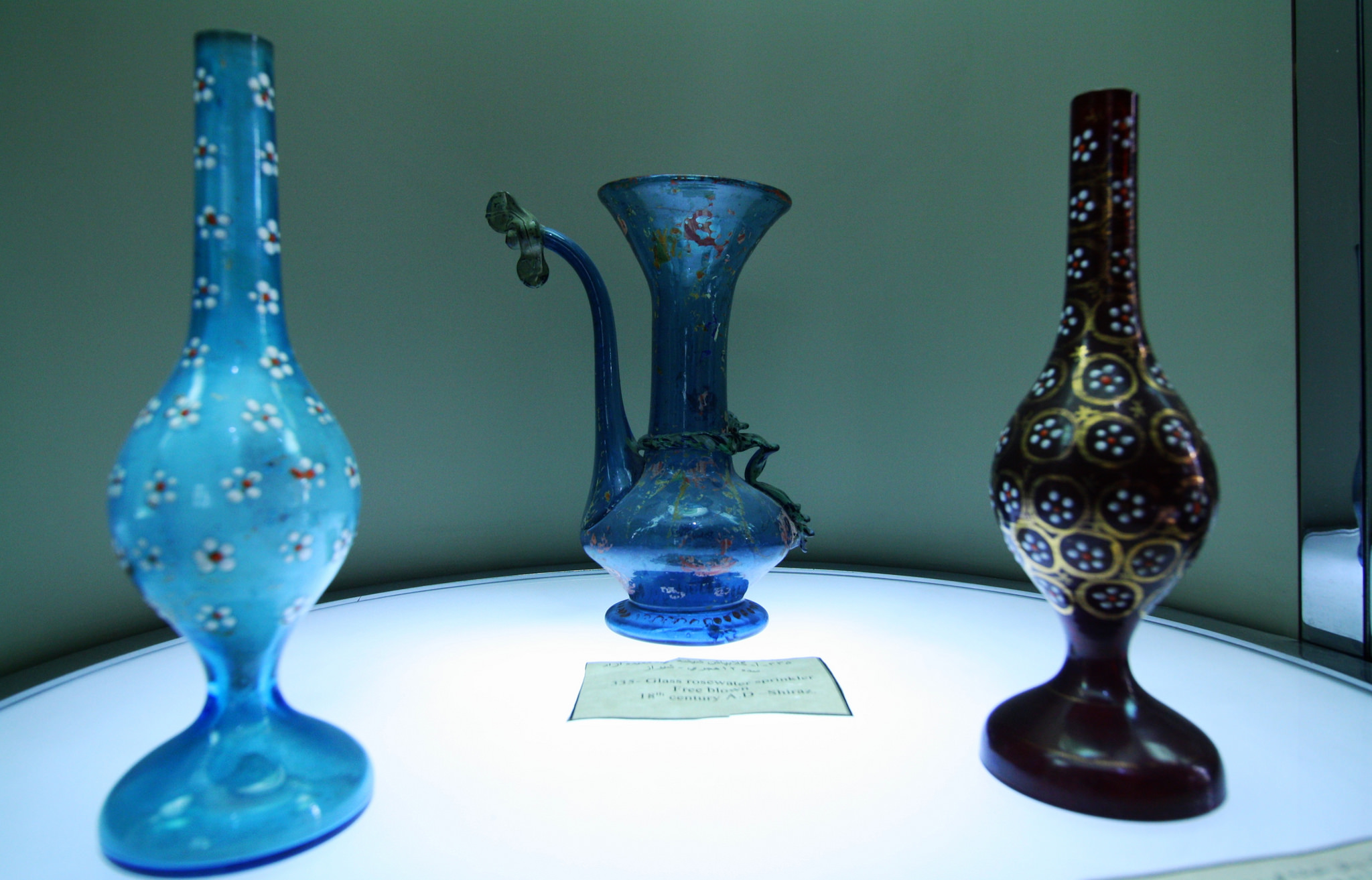 Architecture of Glassware and Ceramic Museum
Glassware and Ceramic Museum of Iran and its surrounding garden have a total area of 7000 square meters. This two-story building has a unique Persian-European architecture. There is a wooden stair in the Russian style that will catch your eyes. Besides, with the Intelligence of Hans Hollein, a famous Austrian architect and designer, the interior decoration are very special in its own way. He used the most iconic Persia historical attractions such as Persepolis and Pasargadae (Tachar Palace, pillars, and other items). Hence, the museum resembles the ancient architecture of Persia in a modern way.
Not only the vitrines and objects will amaze you, but the building itself is a masterpiece too. They used more than 50 different types of bricks with floral patterns in the building and exterior. These designs are based on Seljuk art. Don't forget to take a look at the delicate plaster works! So, just look up at the ceiling and walls from time to time. And, you may fall in love with the mirror works, a lovely item in Persian decoration.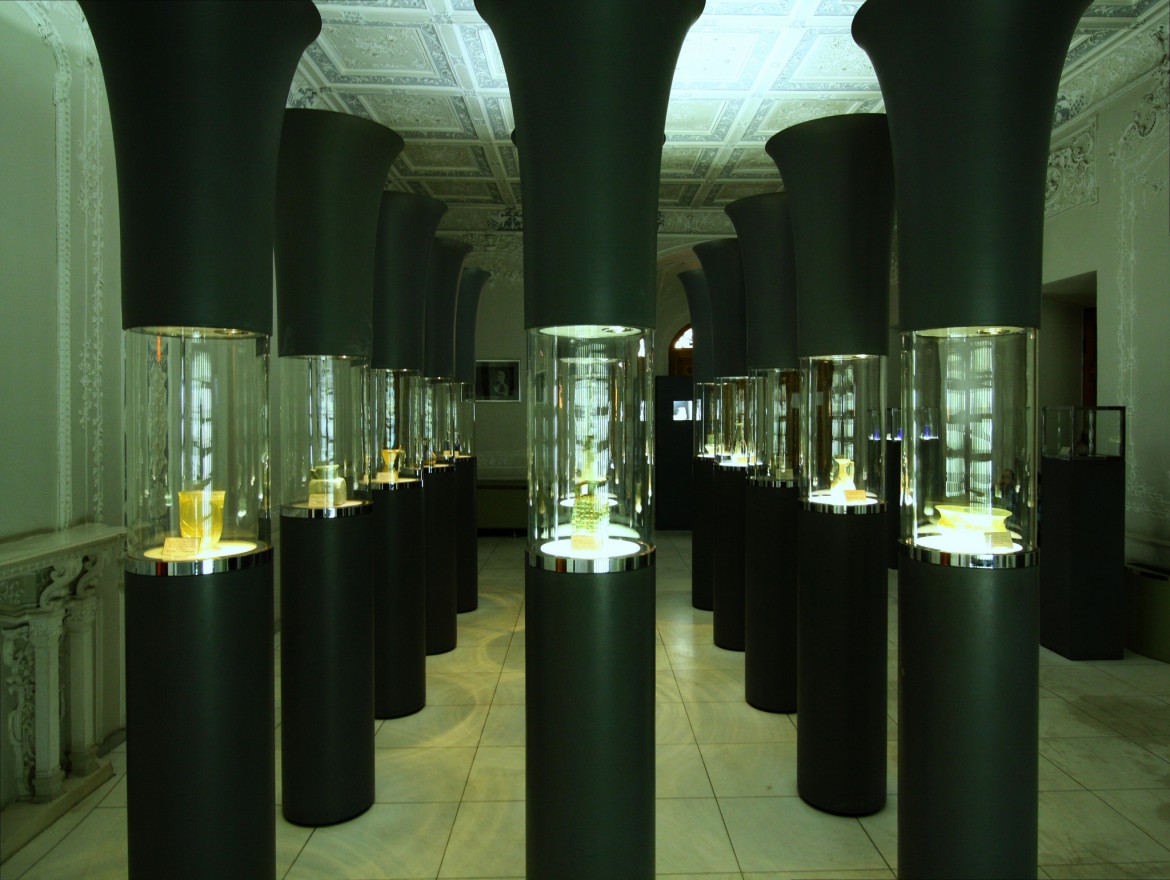 What to Do in Glassware and Ceramic Museum
There is a gift shop on the ground floor where you can buy books, DVDs, and other souvenirs. Also, you can take a lovely walk in the museum garden and yard. Although the museum is located in the middle of bustling Tehran, you will feel peaceful and relaxed in the museum area.
It's worth mentioning that you can take photos and record videos in the museum. Also, you cannot smoke in any area of Glassware and Ceramic Museum of Iran.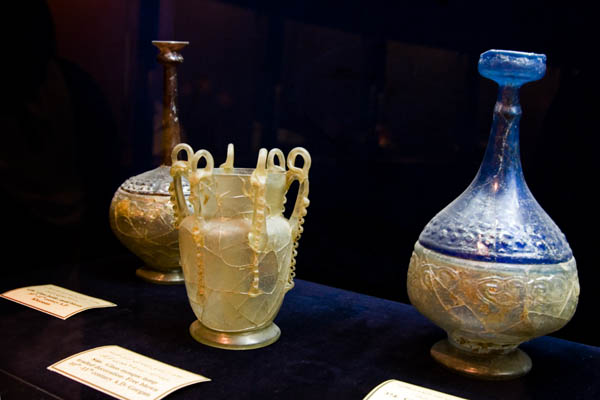 Location of Glassware and Ceramic Museum
Glassware and Ceramic Museum of Iran is located in the heart of Tehran in 30th Tir Street. You can reach this place using public transportation. Once you reach this location, you are in the vicinity of numerous tourist attractions like National Jewelry Museum, Moghadam Museum, Negarestan Garden, Golestan Palace, Tehran Grand Bazaar, National Museum of Iran, Portal of Bagh-e Meli, Malek Museum and Library, City Park, and Masoudieh Palace.
Also, don't miss walking on the longest street in the Middle-East, Valiasr Street. There are lots of cafes, restaurants, and shop stores.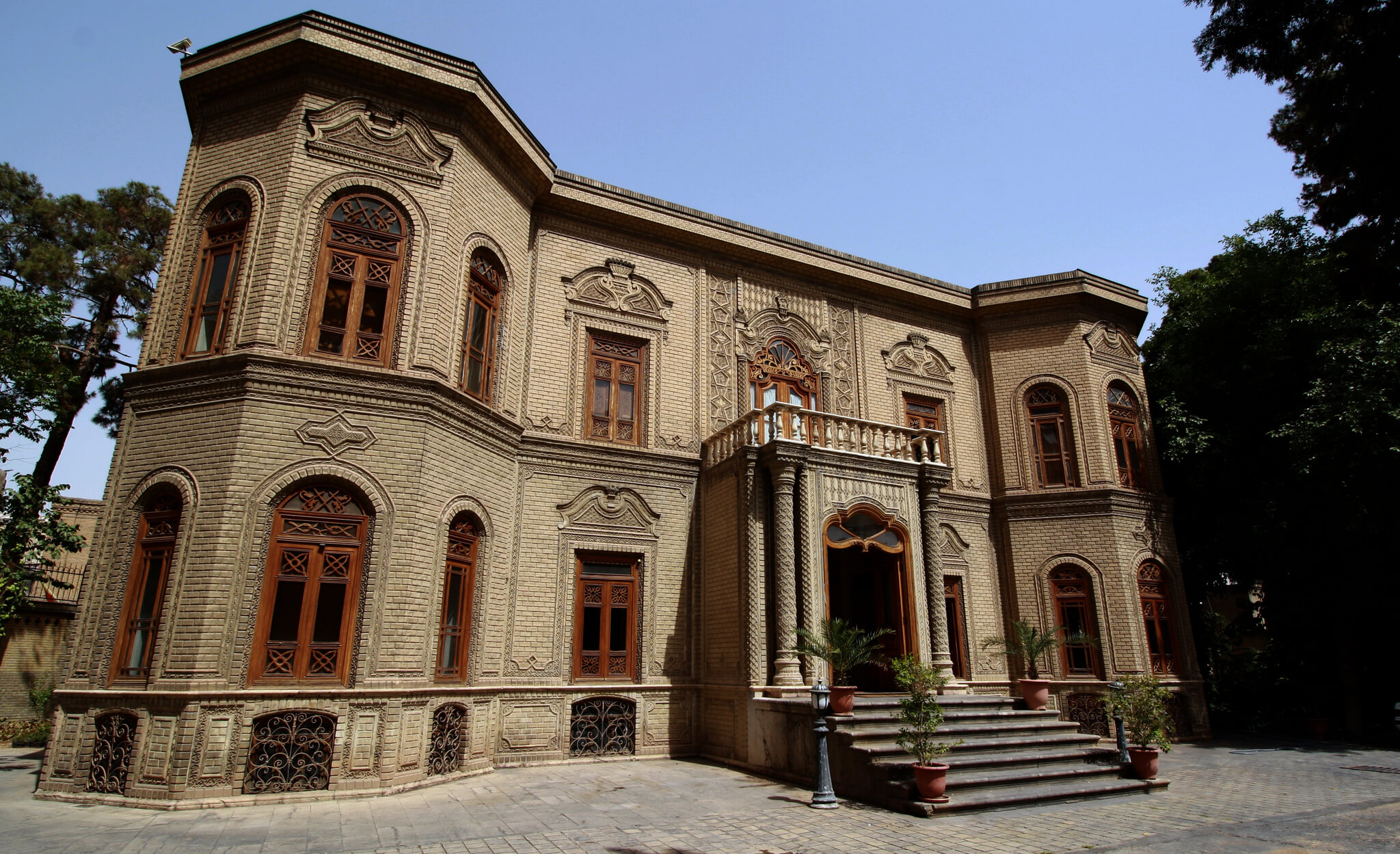 Where to Eat near Glassware and Ceramic Museum
Looking for a nice place to eat? Well, there are many options for you. Here, we introduce to you some of the best places you can have your meal near Glassware and Ceramic Museum.
If you want to try some delicious Persian traditional food you can try Vahid Choloii and Farhang Asil Restaurant in Panzdah-e Khordad Street, and Tarighat Restaurant in north Laleh Zar. Also, if you go a little further south in Tehran Grand Bazaar, you can try famous Moslem Tahchin or Sharaf El Islami Restaurants.
If you prefer to have fast food, you can choose between Rotodel in Mobile Bazaar at Hafez Street, Tameshk in Imam Khomeini Street, and Delion in Valiasr Crossroads.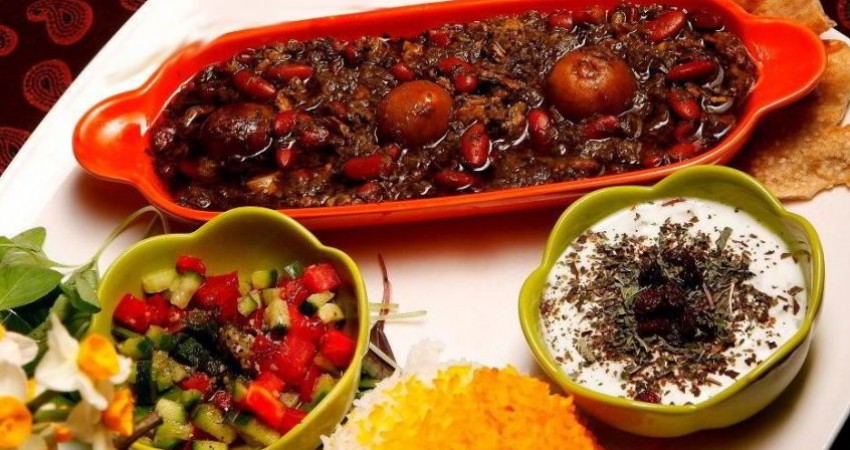 Where to Stay near Glassware and Ceramic Museum
As you are in the heart of bustling Tehran, you have plenty of hotels to choose from, Parasto Hotel, Hafez Hotel, Ferdowsi International Grand, New Naderi Hotel, Arman Hotel, Arian Hotel, Fars Hotel, Elyan Hotel, Markazi Hotel, Taban Hotel, and Roudaki Hotel.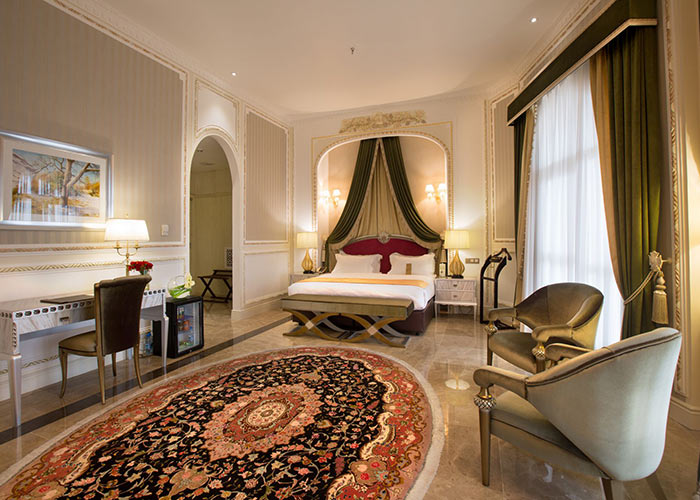 Found Glassware and Ceramic Museum Interesting? Explore more …
The Glassware and Ceramic Museum Location
How To Get To The Glassware and Ceramic Museum
by Metro
Take the first subway line (the red line), and go to Saadi Metro Station, from there, with a 20 minutes' walk toward the west, you will get to the museum.
by Bus
There are buses in 30th Tir Street that will take you there. Baharestan Square to Jomhouri Square bus line is one of them.
on Foot
There is only a 20-minutes walk to Imam Khomeini Sq., Ferdowsi Sq., and Teatre Shahr Metro Station.
Other attractions in Tehran
Hotels near The Glassware and Ceramic Museum, Tehran
Book Your Hotel In Tehran
Book Your Domestic Flights in Iran
Ask your questions about accommodations in Shiraz from our travel experts: