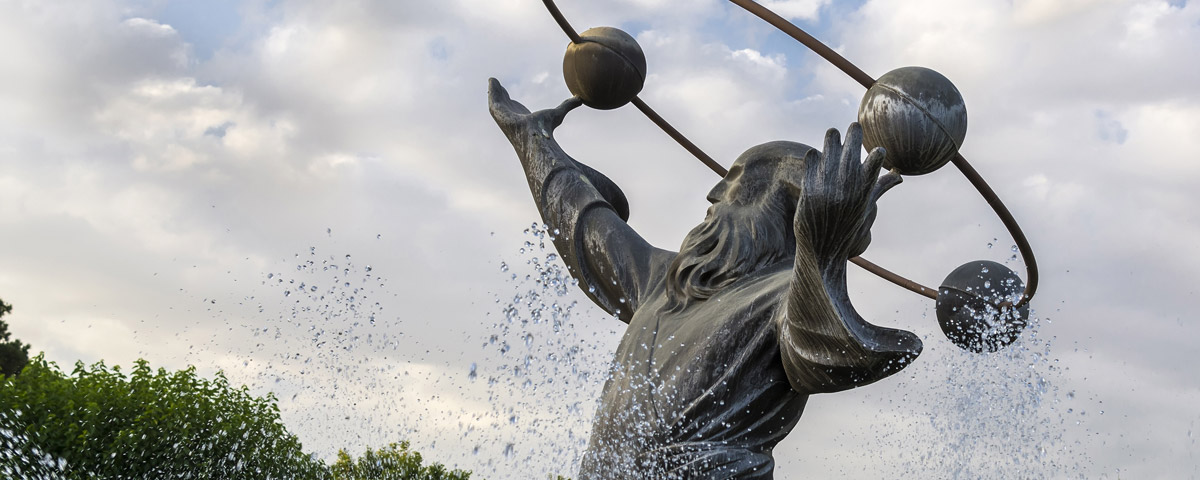 Tehran Attractions
Laleh Park
A Charming Stop
Located at the junction of North Kargar Street and Keshavarz Boulevard, You can reach Laleh Park easily by metro or taxi stations from different parts of the city. Carpet Museum, Tehran Museum of Contemporary Art, a mosque, different statues, child Library, chess tables, basketball, and volleyball courts are some of the things you can enjoy at the park.
Accessibility
For reaching the park you can use the metro. You should go to the 4th line of the metro. And go to Enghelab Square station. From Enghelab Square you can take a 15-minute walk or take a taxi. You can also reach the park by taxi from Fatemi Square, Valiasr Square, Hafte Tir Square, and go to different entrances of the park.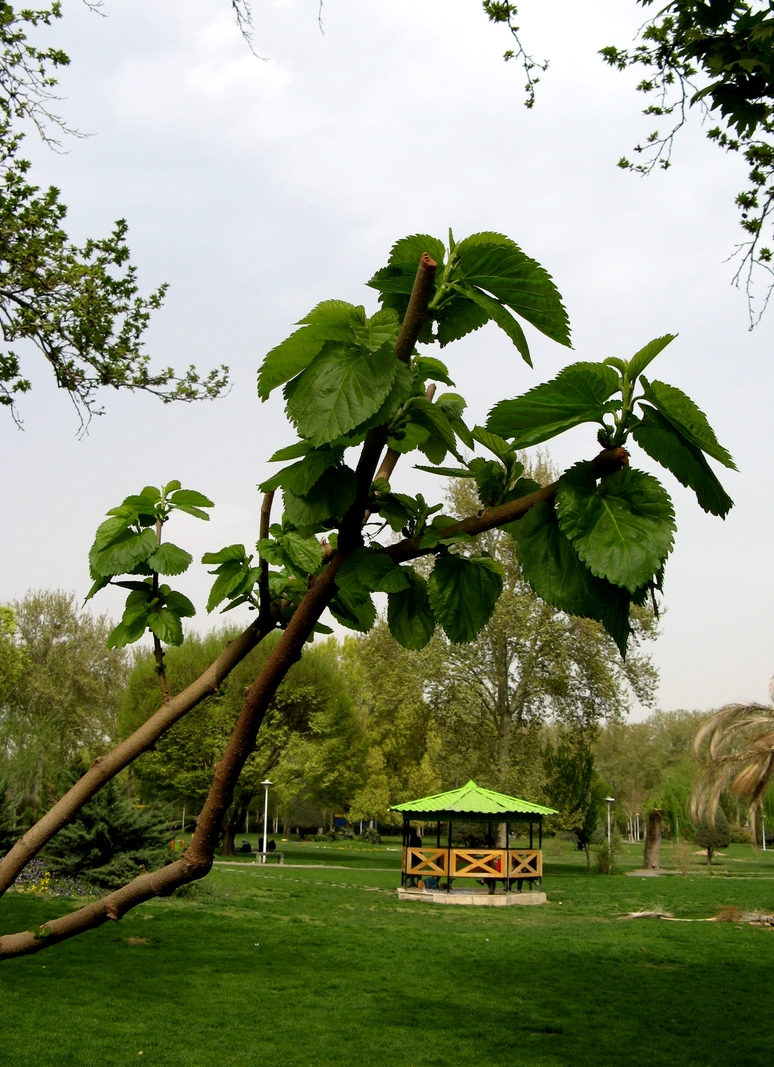 Features
Laleh Park is one of the oldest parks in Tehran. It was built in 1975. It has an area of 35 hectares. Through years it still has preserved its beauty. There are different vegetation in the park including cedar and acacia. It is a peaceful park to relax away from the hustle of the capital city. It's been a riding arena before turning it into a park. It has different facilities including a mosque, first Iran child Library, basketball and volleyball courts. Notably, there are so many chess tables in the park so that people gather together in the afternoon to play some games. They are also beautiful statues at the park including Khayyam and Al-Biruni. Tehran Museum of Contemporary Art is in the west part of the park. Carpet Museum is also in the northern part.  One of the main attractions of Laleh Park is the fabulous fountain in the middle square of the park. It makes it an attractive scenery, especially at night.
In the northern part of the park is also fountains and spiral streams like Japanese style.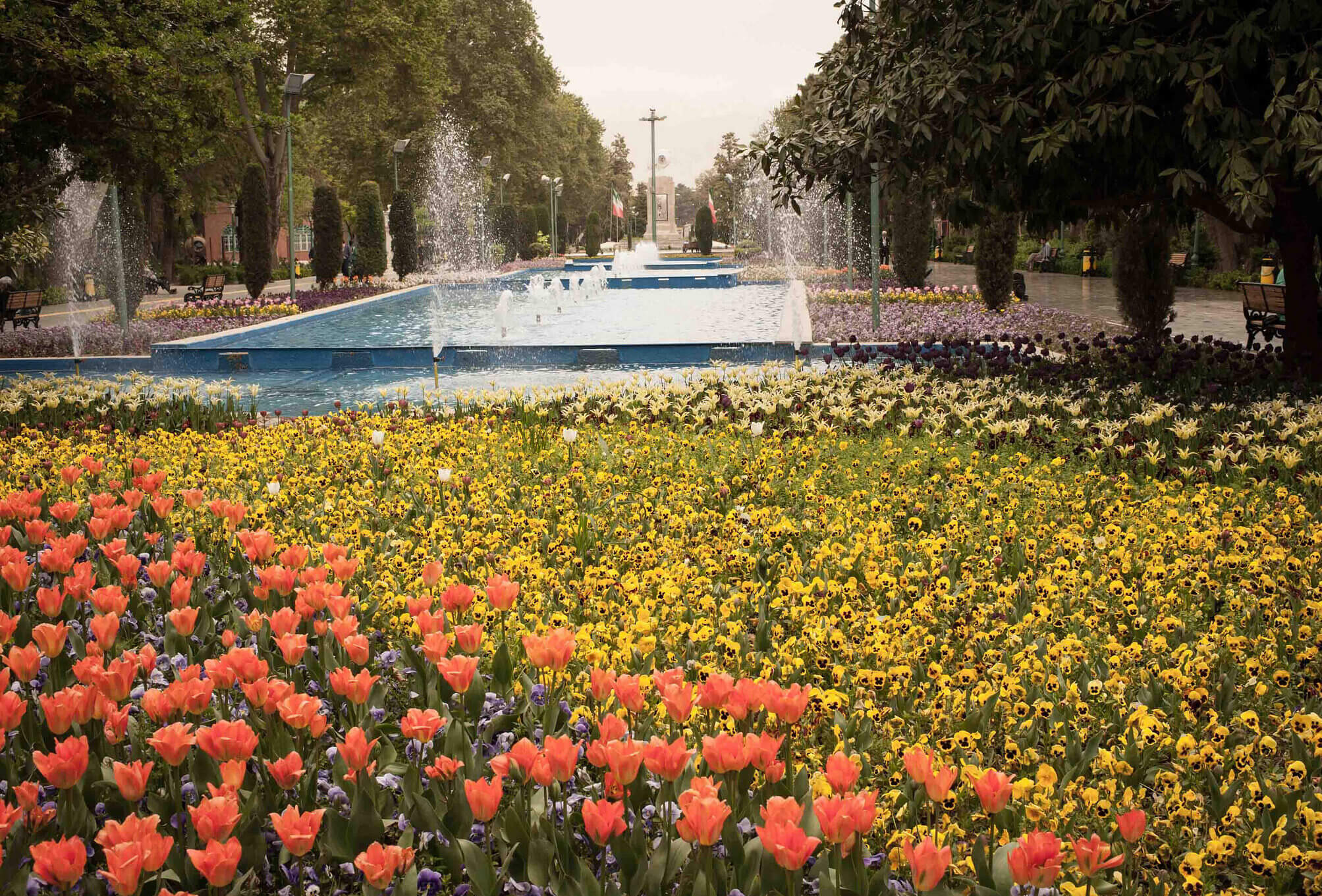 Museum of Contemporary Art
It has 3000 items which date back to the 19th and 20th century of European and American modern art. Besides, there are artworks from modern art leaders like Picasso, Gauguin, Renoir, and Pollock to name a few. No one ever has exactly calculated the true value of the museum pieces, but it is said that there is approximately £2.5 billion worth of modern art held at the museum. The museum displays these art collections in terms of different exhibitions. Also, there is always a temporary exhibition held in the museum, mostly the works of Iranian Artists held in the museum. You have the opportunity to see one of the most valuable collections of Western modern art outside Europe and the United States.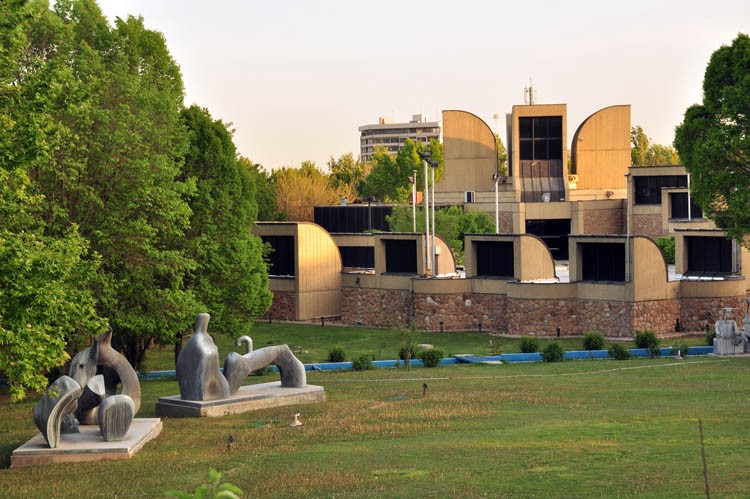 Carpet Museum
Carpet-weaving in Iran is traced back to Bronze Age around 5000 BC. Carpets are one of the most important and of course noticeable items of a Persian house. You can find them in all shapes, colors, and types. The first thing you have to notice is the museum building itself. If you look closely, you can see that this building looks like a giant carpet-weaving loom! The museum is an excellent source of research about carpets for all culture and art lovers.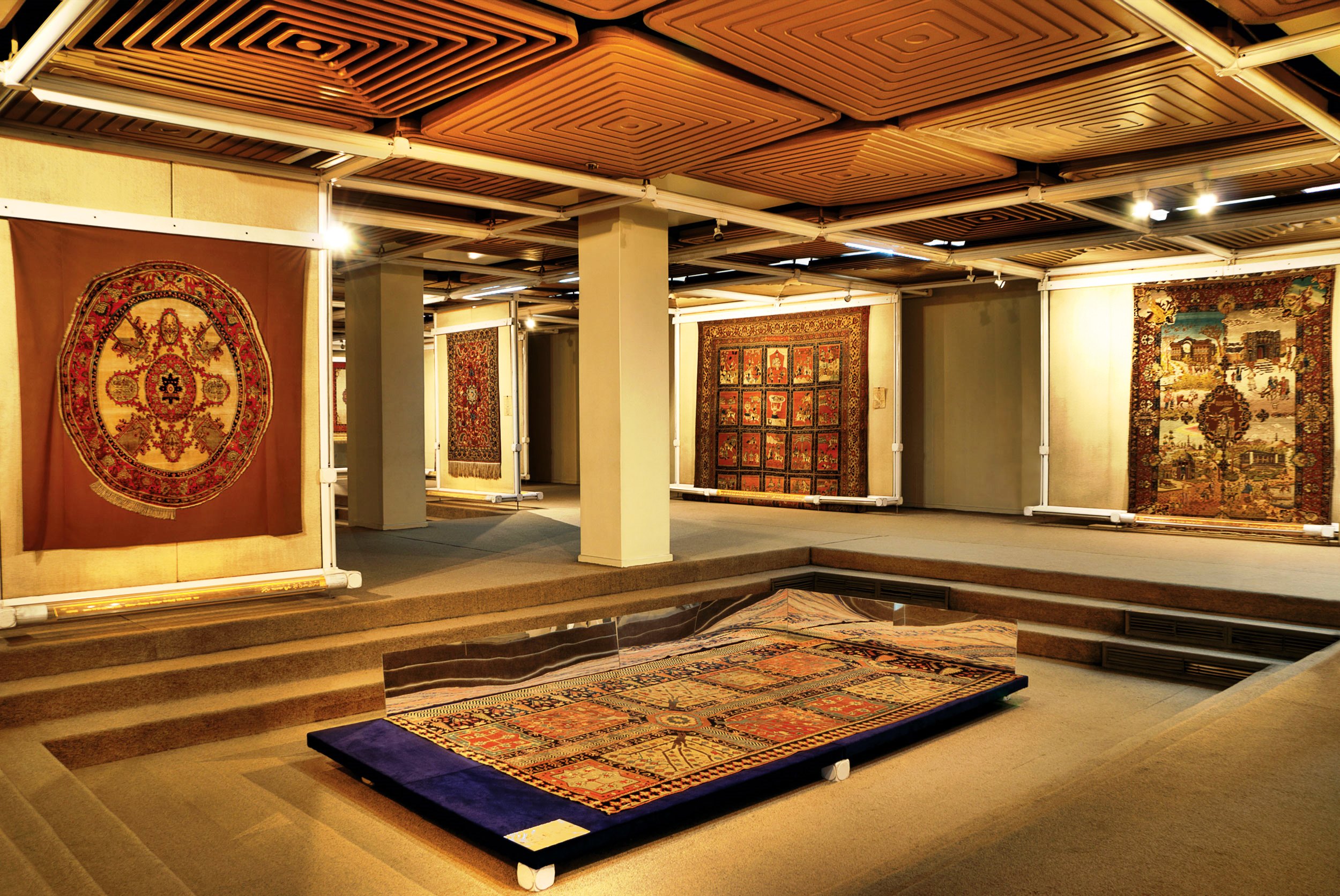 Bazaarcheh
Besides Contemporary Art Museum there is a small bazaar called "Bazaarcheh" where you can find traditional stores. Not to mention that you can also buy some of your needs including food, vegetable, clothing, and so many others. There are also some fast food restaurants and a traditional tea house where you can enjoy different hot beverages.
In case you are in the central parts of Tehran and enjoy going to a park, you can visit Laleh Park and enjoy its beauty.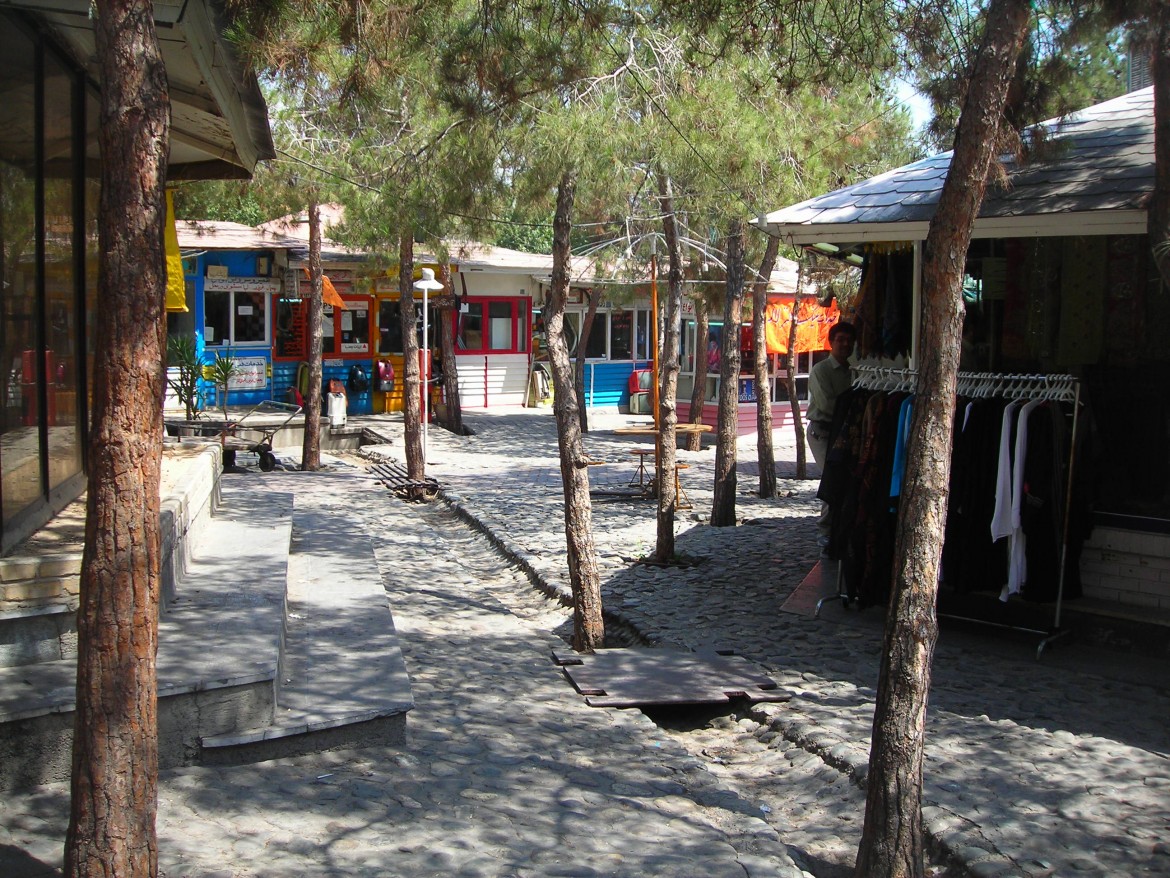 Where to Eat near Laleh Park
There are so many cafes around Laleh Park. You can find different cafes and Italian restaurants near the University of Tehran. You can enjoy Avantscene, Hamm, Nafas, Honar, Giv, and V Cafe. There are also so many fast food restaurants including Visland and Shila. You can also have high-quality local food at Boulevard Restaurant.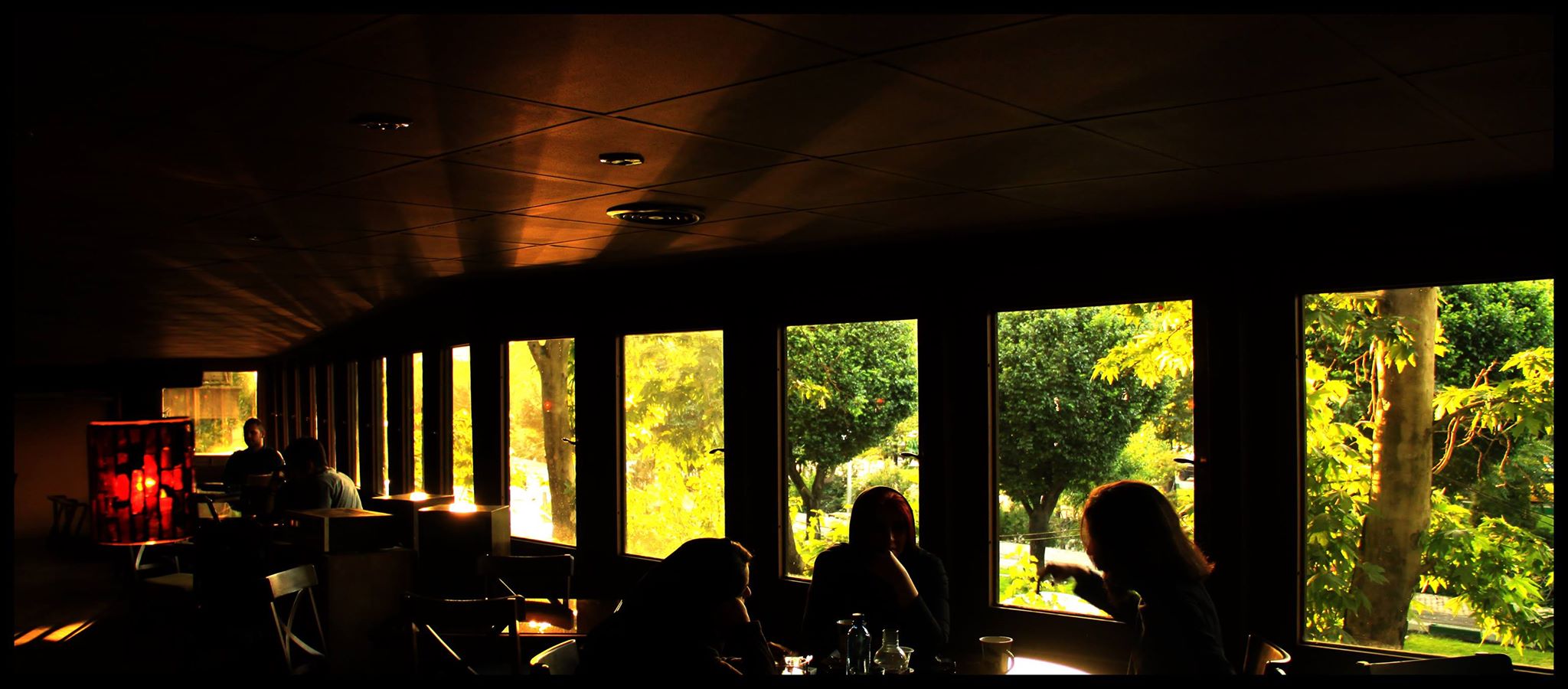 Where to Stay near Laleh Park
There are so many options for your stay near Laleh Park. Regarding its location in the heart of Tehran, you shouldn't be worried about your accommodation. Apochi team provides you with different hotels and hostels at Tehran. Some of the hotels nearby are Espinas Hotel (a 5-star within a 5-minute walking distance to the park), Laleh International Hotel (an International 4-star hotel), Ferdowsi International Grand Hotel, Parsian Enghelab Hotel, Asareh Hotel, and etc.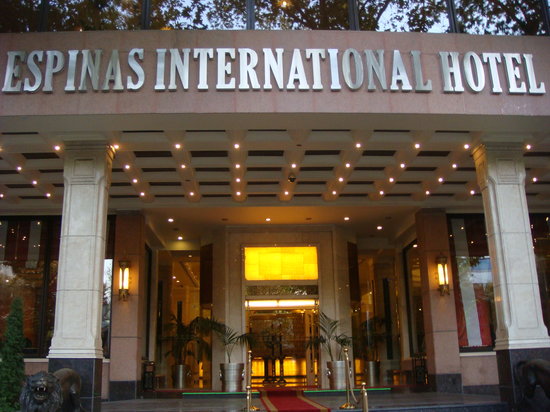 Found Laleh Park attractive? Explore more . . .
How To Get To Laleh Park
by Metro
You can easily reach Laleh Park by Meydan-e Vali Asr or Meydan-e Jahad Station on Line 3. Or you can go there through Meydan-e Enghelab-e Eslami Metro Station on Line 4. It is a 15-minute walking distance to the park.
by Car
There are different ways to reach the park. You can go there by Keshavarz Boulevard, North Kargar Street or Dr. Fatemi Street. You can also find your way to North Kargar Street easily by Chamran Highway to North Kargar Street.
on Foot
It is so easy. You just have to go to Enghelab Square and take North Kargar Street, it is a 15-minute walk. You can also take Dr. Fatemi Street or Keshavarz Boulevard for accessing the park.
Other attractions in Tehran
Hotels near Laleh Park, Tehran
Book Your Hotel In Tehran
Book Your Domestic Flights in Iran
Ask your questions about accommodations in Shiraz from our travel experts: