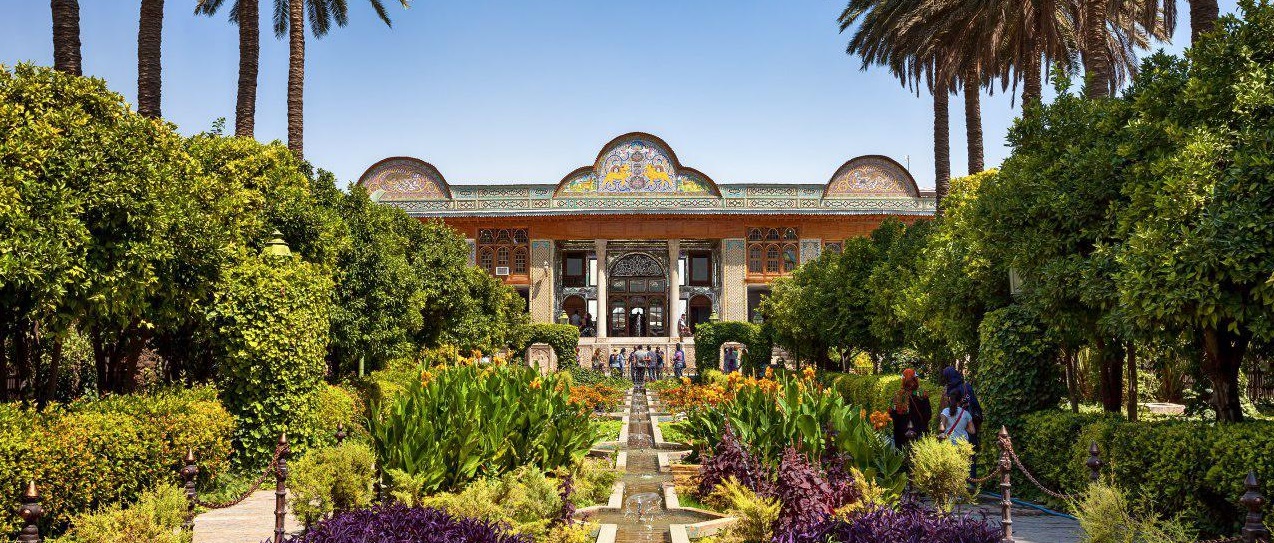 Shiraz Attractions
Narenjestan Qavam
The Smell of Sour Orange Blossoms
Undoubtedly one of the best and famous gardens in Shiraz and Iran; Narenjestan Qavam consists of a big garden and a palace in the middle of it. It is located in the heart of the city in Lotf Ali Khan Street and right next to Zinat Al-Moluk House. Read the following to know about this must-see attraction in the city of flowers and poems.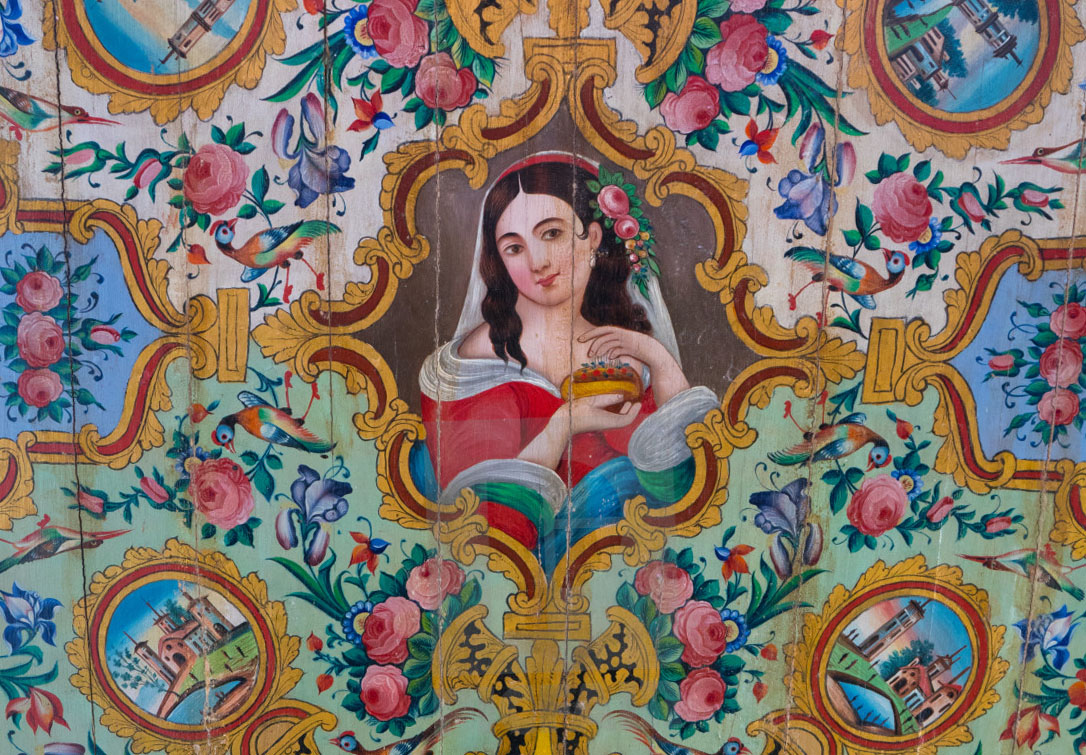 About Narenjestan Qavam
This beautiful garden and mansion were built in the 19th century when the Qajar family had been ruling Iran. Qavam family was one of the noble families in Shiraz, and they lived in Bala Kaft neighborhood. In 1873, Qavam Ol-Saltaneh became the governor of Fars province and he decided to build a spectacular house and garden in his area. Ali Mohammad Khan Qavam-Ol-Molk started the construction of this garden in 1878, and Mirza Mohammad Reza Khan, the grandson of the first Qavam-Ol-Molk and grandfather of Qavam, finished the work in 1921.
They call this place Narenjestan due to its great sour orange (Narenj) trees, an inseparable item of any Shiraz garden. In 1966, The University of Shiraz became the owner of this place and between 1969 – 1979 an Asian institute under the provision of Professor Pope, an American expert in Iranian Art, used this garden as their research project. Finally, in recent years the underground in the northern part of this building became a museum, and you can find interesting donated objects from Professor Pope in this museum.
Architecture of Narenjestan Qavam
Narenjestan Qavam is one of the best examples of Persian arts. Not only has seven Persian techniques used in this building, but also the garden and the palace have perfect symmetry. Ths complex has more than 3500 square meters and has two separate parts. The southern part was used by servants and is decorated beautifully with stucco. The northern wing has two stories, and its roof has fantastic mirror works that can catch your eyes for hours. Around the main mirror hall, there are several rooms symmetrically. You can see Achaemenid soldiers, lions, tombs, and pictures of fighting mythological creatures that have been inspired by carvings at Persepolis on colorful tiles and paintings. Just walking through the garden and looking at this pattern will make your day.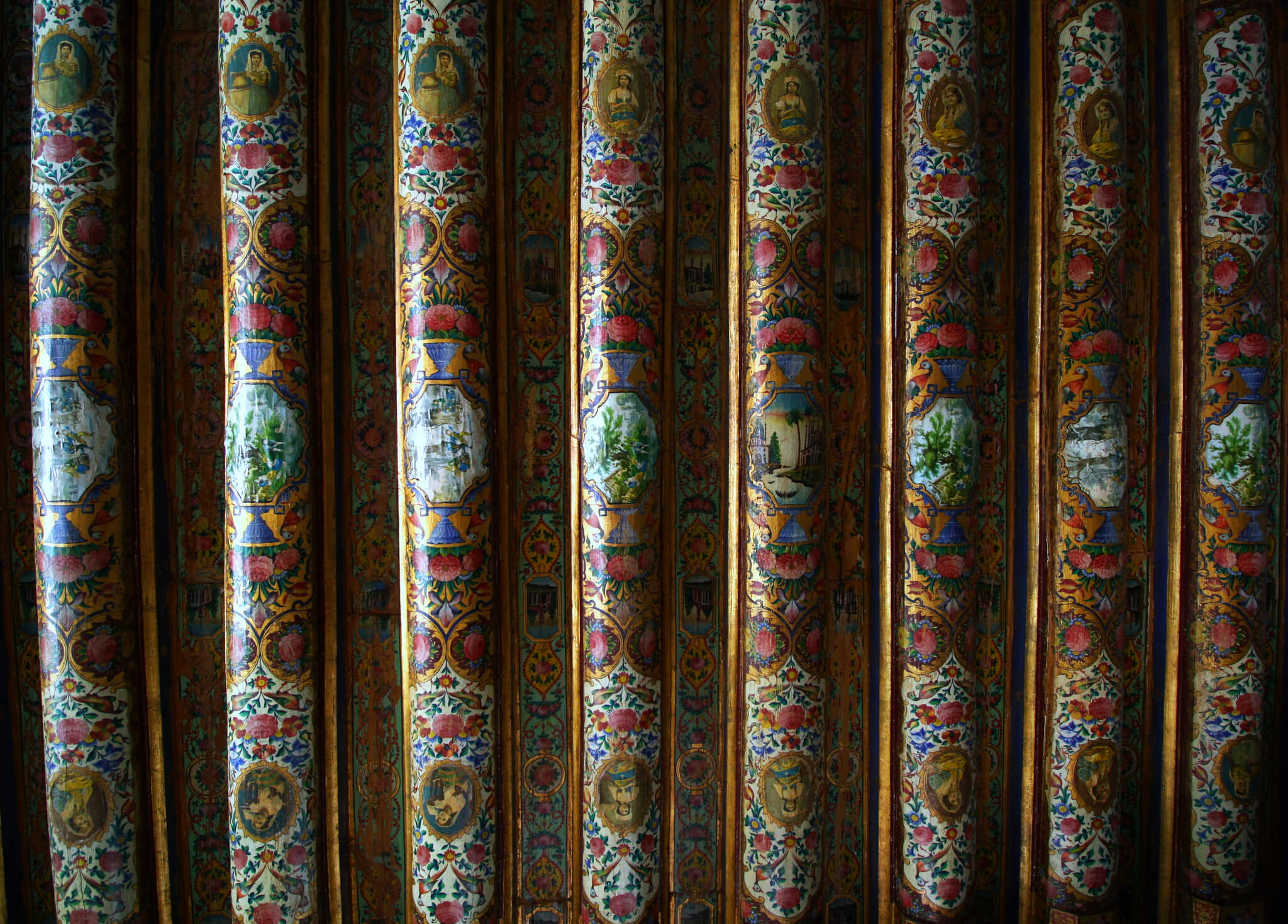 Location of Narenjestan Qavam
Narenjestan Qavam is precisely in the heart of the city, which means you are close to other tourist attractions of Shiraz. Zinat Al-Molul House is only an alley far, and with less than a 5-minute walk, you can find Nasir Al-Molk Mosque (the Pink Mosque). Also, Atiq Jameh Mosque of Shiraz,  Shahcheragh Holy Shrine, Pars Museum, Karim Khan Citadel, Vakil Bazaar, Vakil Bath, Vakil Mosque, and Saraye Moshir are in the vicinity.
Where to Eat near Narenjestan Qavam
The Orengary Restaurant, Hooran Narenjestan Restaurant, Dash Akol Traditional Restaurant, Sharze Restaurant, Vakil Traditional Restaurant, and Saraye Mehr Traditional restaurant are some of the restaurants nearby where you can enjoy a Persian meal.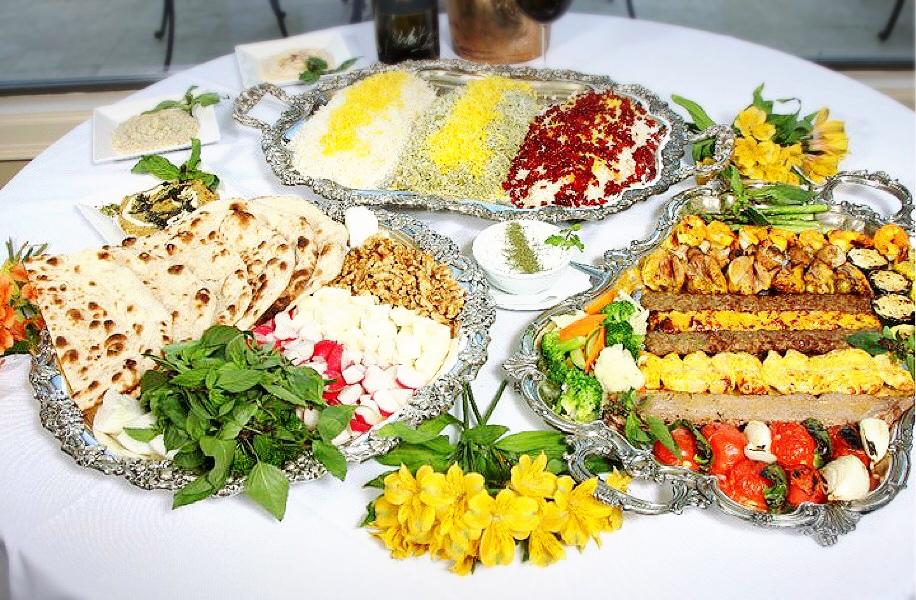 Where to Stay near Narenjestan Qavam
Lotfali Khan Hotel, Parmis Hotel, Parse Hotel, Hafez Hotel, and Zandieh Hotel are Some of your choices when you want to choose accommodations near Narenjestan Qavam.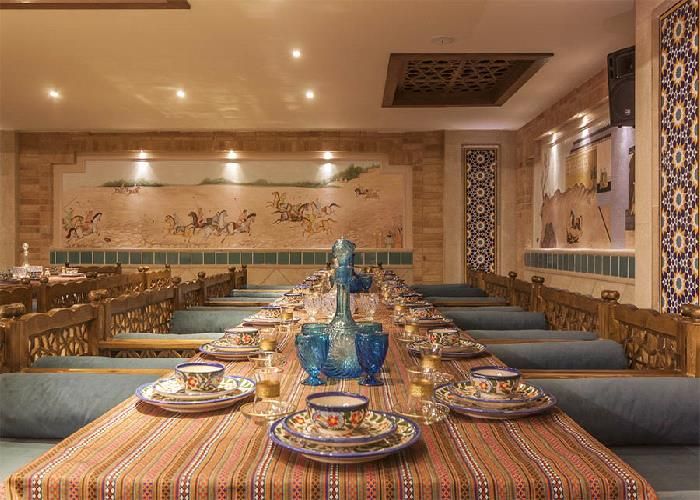 Found Narenjestan Qavam interesting? Explore more …
Narenjestan Qavam Location
How To Get To Narenjestan Qavam
by Car
Find Namazi intersection and turn to Lotf Ali Khan St., Zinat Al-Moluk House is after Rozbahan Alley on your left. There are parking lots nearby.
on Foot
Find Zandieh Blvd. and Lotf Ali Khan St. intersection, turn to Lotf Ali Khan St., you will find the house in the first St. on the right.
Other attractions in Shiraz
Hotels near Narenjestan Qavam, Shiraz
Book Your Hotel In Shiraz
Book Your Domestic Flights in Iran
Ask your questions about accommodations in Shiraz from our travel experts: