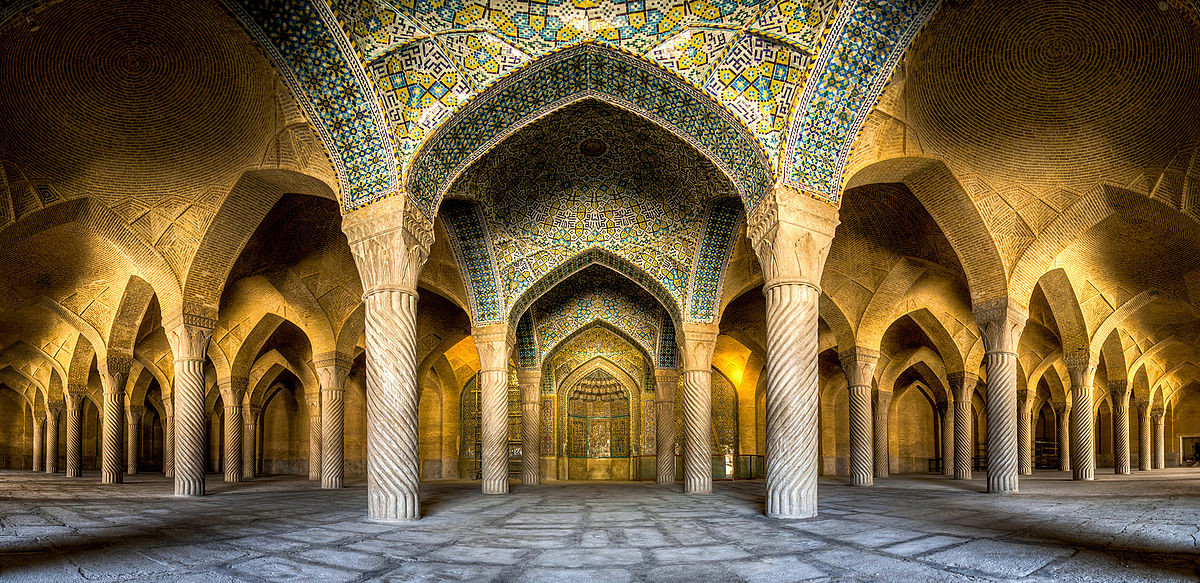 Shiraz Attractions
Vakil Mosque
The Ancient Mosque
One of the many things you can do after going to Shiraz is to find Darb-e Shahzadeh region and drown in the many attractions it offers. Vakil Mosque or Soltani Mosque shines brightly among these attractions. It was built in the Zand era upon the command of Karim Khan Zand. It was also registered on the Iran National Heritage list in 1932.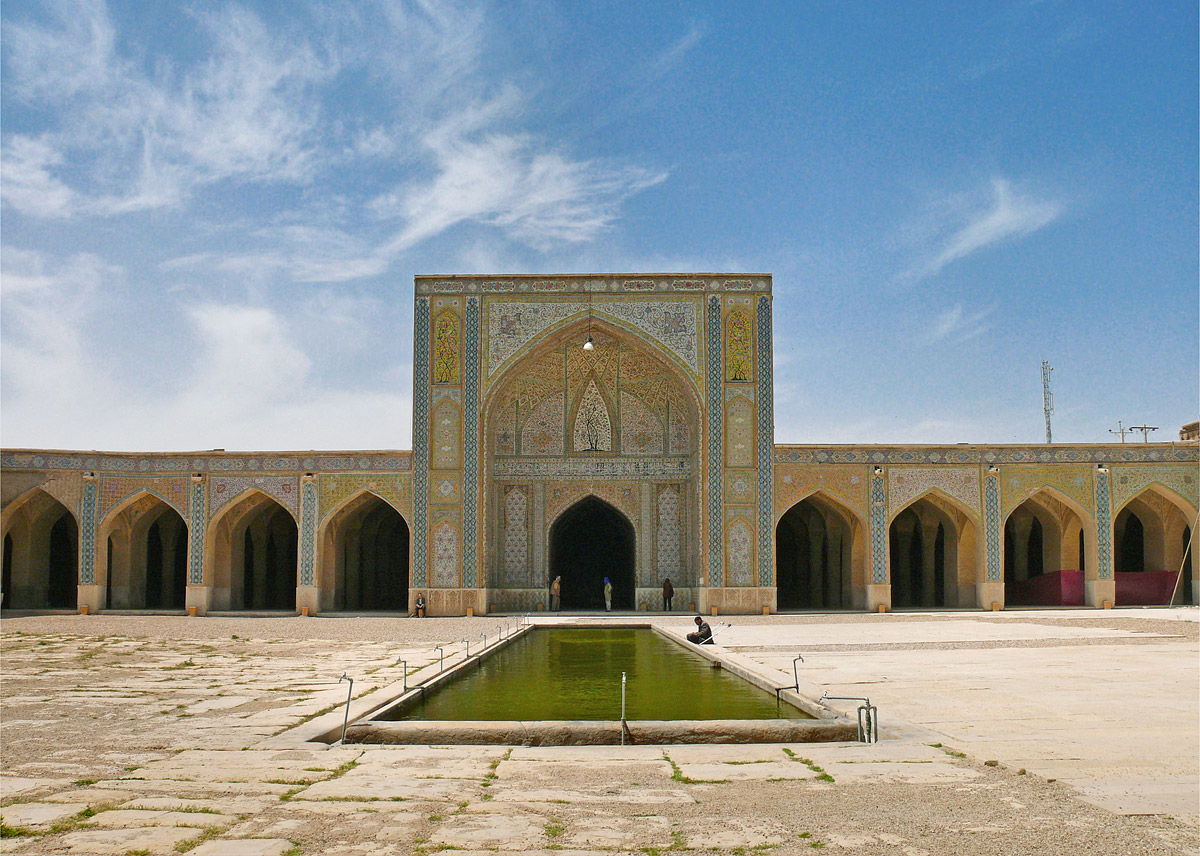 Location of Vakil Mosque
Vakil Mosque is located in the vicinity of Vakil Bazaar and Vakil Bath. Together with Vakil Mosque, they build up an enormous complex of Vakil that was built on Karim Khan Zand command. The great architecture and structure of this complex have caused it to be remembered as one of the most popular attractions of Shiraz.
Other nearby attractions to this amazing place are Pars Museum and Atiq Jame Mosque.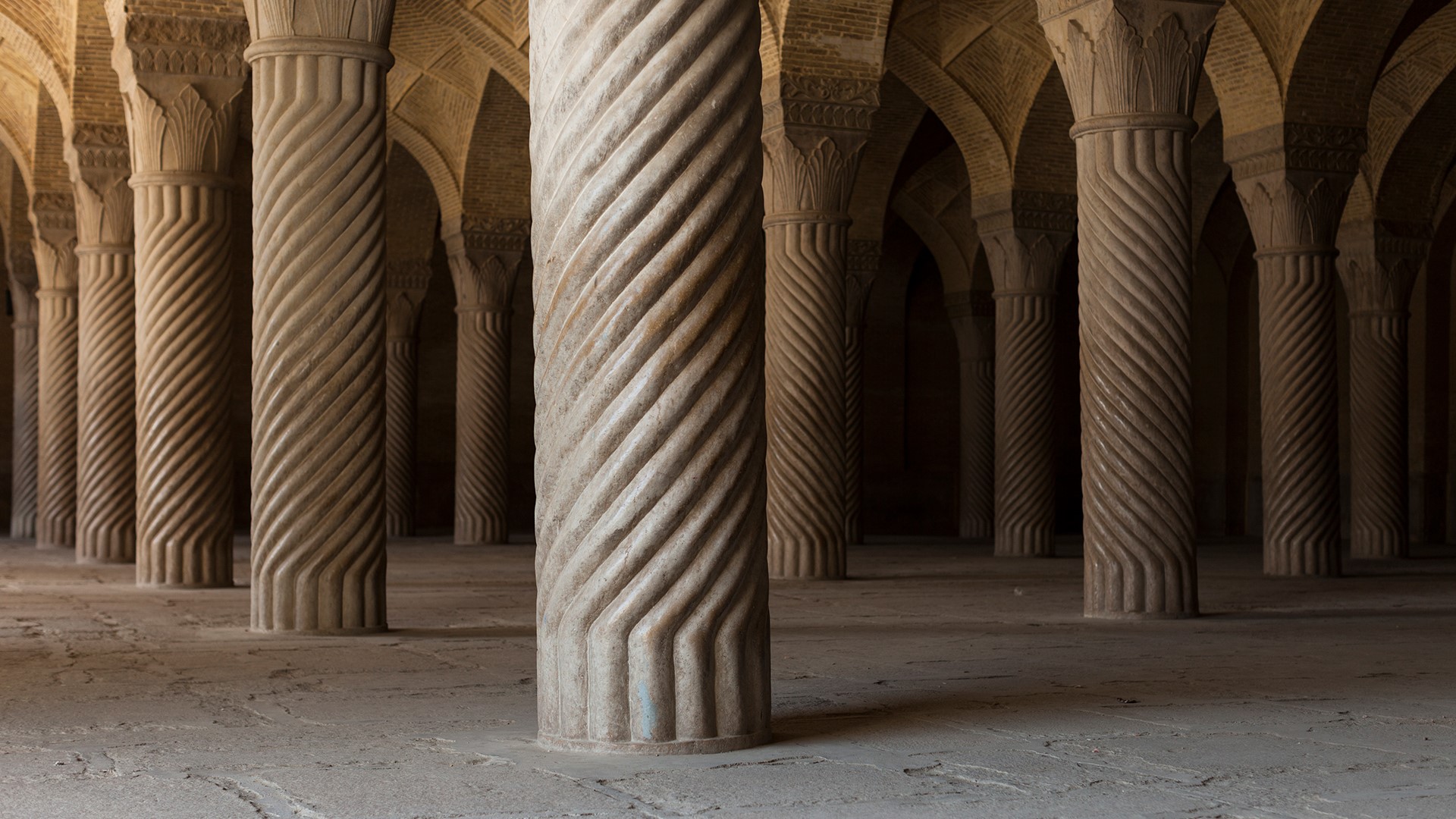 History of Vakil Mosque
Karim Khan Zand is more or less known to everybody, especially those who are interested in the history of Iran. Yes, he is the king who established many priceless and glorious buildings and left them all as a reminiscence for the next generations. He selected Shiraz as the capital city and since then it had always been in the center of his attention. So, it brought a splendid era to Shiraz. Vakil Complex is one of those many contributions he made to Shiraz. Vakil Mosque is one of the buildings in this complex.
According to authentic documents, Vakil Mosque was built in 1773. It was simultaneously under construction together with Vakil Bazaar and the square.
There are also some narratives signifying that Vakil Mosque was renovated by Hossein Ali Mirza Farmanfarma, the son of Fath Ali Shah Qajar.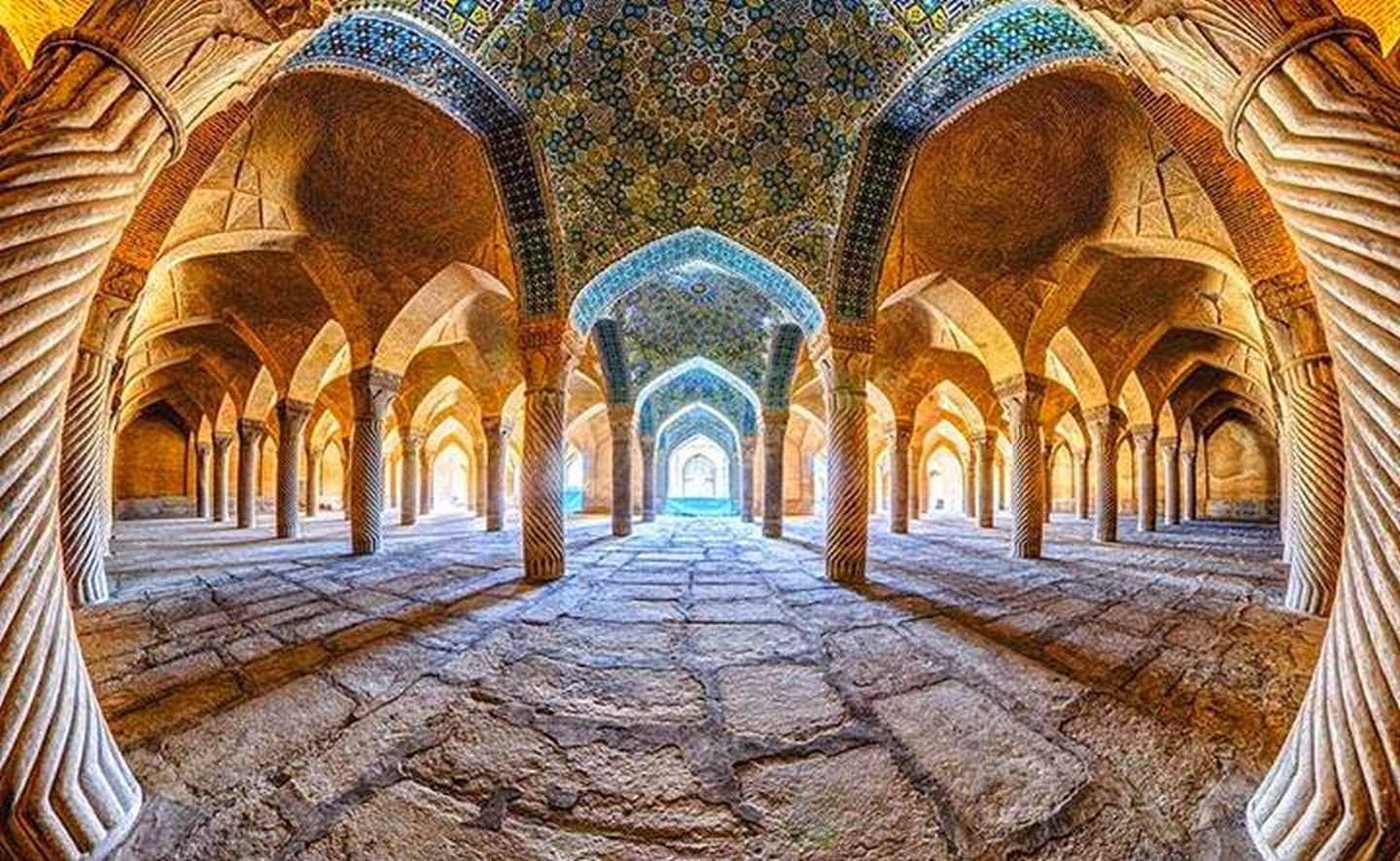 Architecture of Vakil Mosque
Vakil Mosque is an 8660 square meter premium built on an 11000 square meter space. The architect of the mosque is unfortunately not known yet.
The pattern of this mosque is designed to include two verandas and two southern and eastern seraglios. Generally speaking, different parts of this mosque are the entrance, corridor, yard, large seraglio, winter seraglio, altar, Islamic marble pulpit, two verandas, and pearl arch.
The architectural detail of Vakil Mosque is admirable but the most amazing parts are its three arches that are unrivaled in Shiraz at least: the arch above the entrance, the pearl arch, and the large seraglio arch. The carvings on these arches are too fabulous to be ignored.
The simplicity of the Iranian art and Persian paintings and writings on the walls, eye-catching tiling, and the delicate use of colors are all the beautiful details that immediately attract any visitors.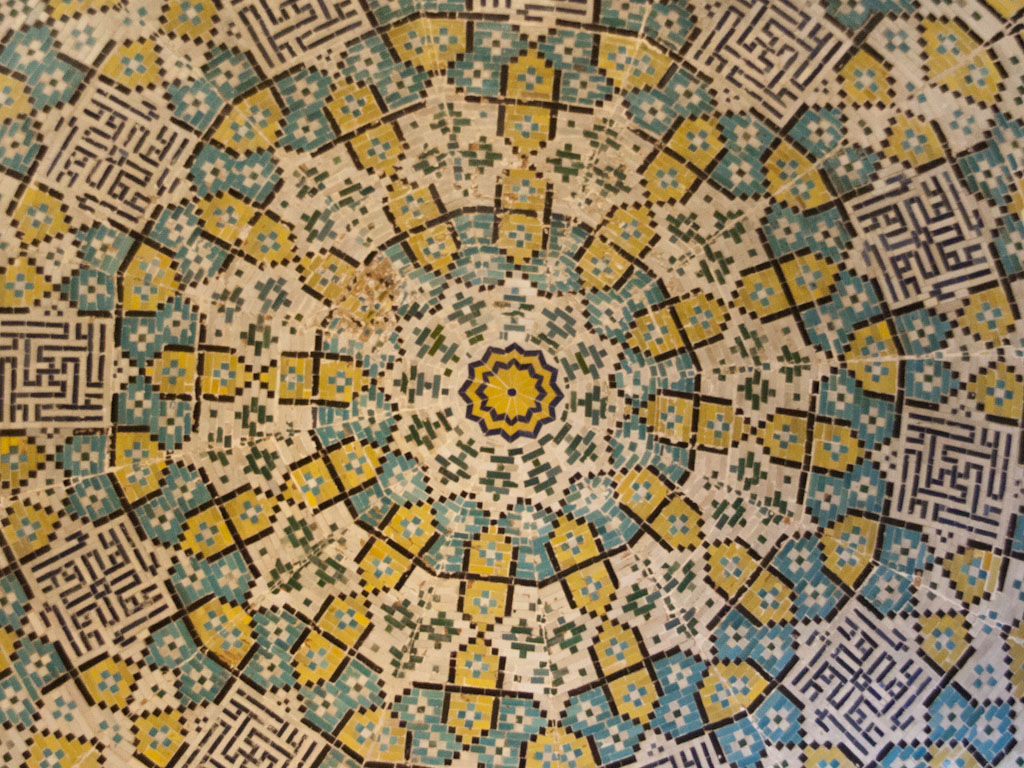 When to Visit Vakil Mosque
If you are interested in visiting Vakil Mosque, you may also want to know its visiting hours. The mosque is opened at 8:30 and is closed at 20:30 in spring and summer and at 20:00 in autumn and winter.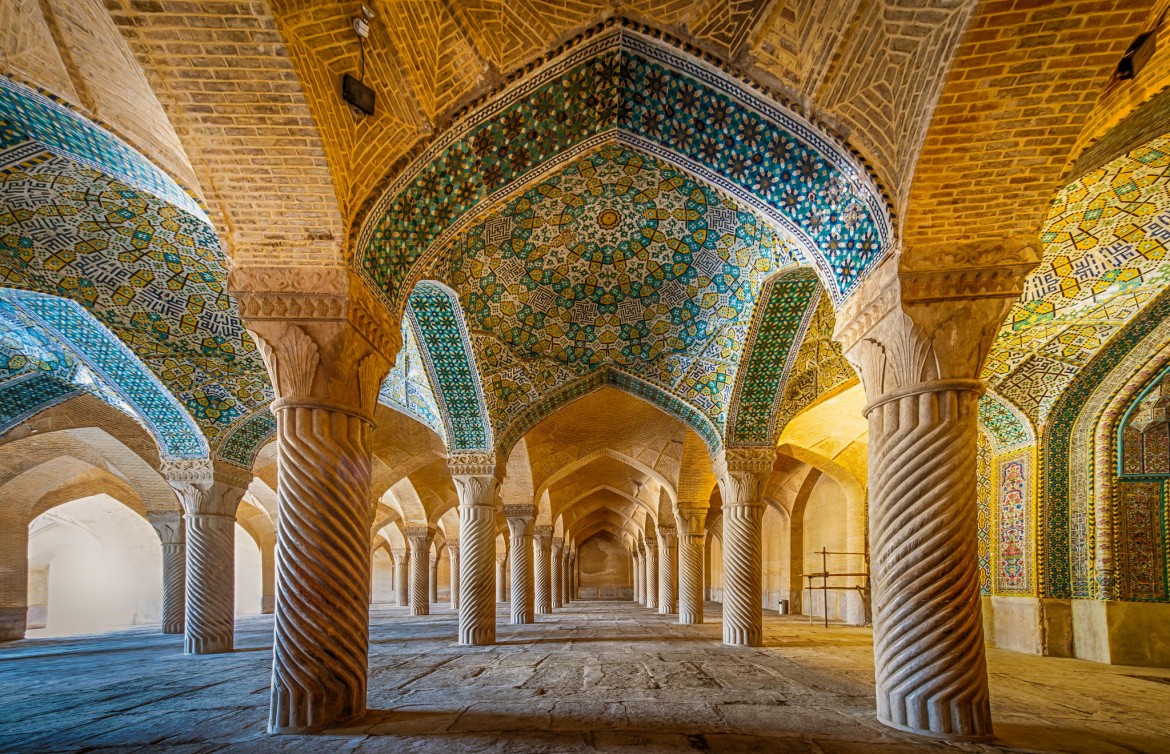 Where to Eat near Vakil Mosque
Sharze Restaurant, Saraye Mehr Restaurant, Saraye Ayene Restaurant, House of Poems Café, Vakil Traditional Restaurant, Hafez Café, Aqo Ash Restaurant, and Café Royal are the nearby places in which you can have hot and cold drinks with snacks or have lunch or dinner.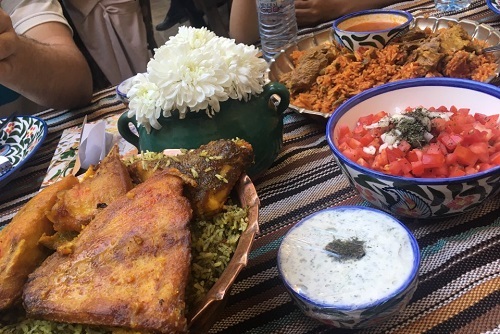 Where to Stay near Vakil Mosque
Golshan Traditional Hostel, Parhami Traditional House, and Raz Traditional House, and Arg Hotel are the nearby residence in which you can spend some nights.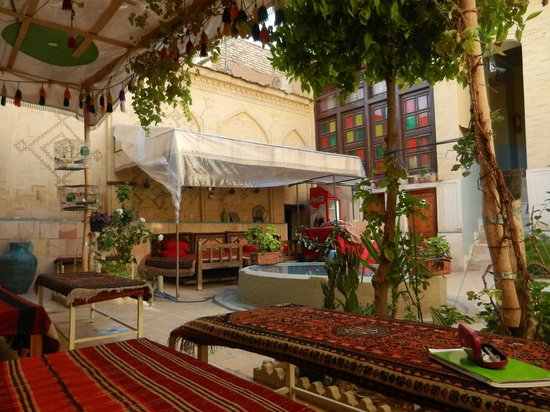 How To Get To Vakil Mosque
by Bus
You can get to Shohada Square and walk an 8-minute distance eastward on Zand underpass and then turn right on the first alley to get to Vakil Mosque.
by Metro
In case of using metro, get off the train at Shahrdari Station and take a walk southward on Piroozi Street, turn left on Farhang Avenue, go past by Taleqani Street and find Vakil Mosque on the left side.
Other attractions in Shiraz
Hotels near Vakil Mosque, Shiraz
Book Your Hotel In Shiraz
Book Your Domestic Flights in Iran
Ask your questions about accommodations in Shiraz from our travel experts: