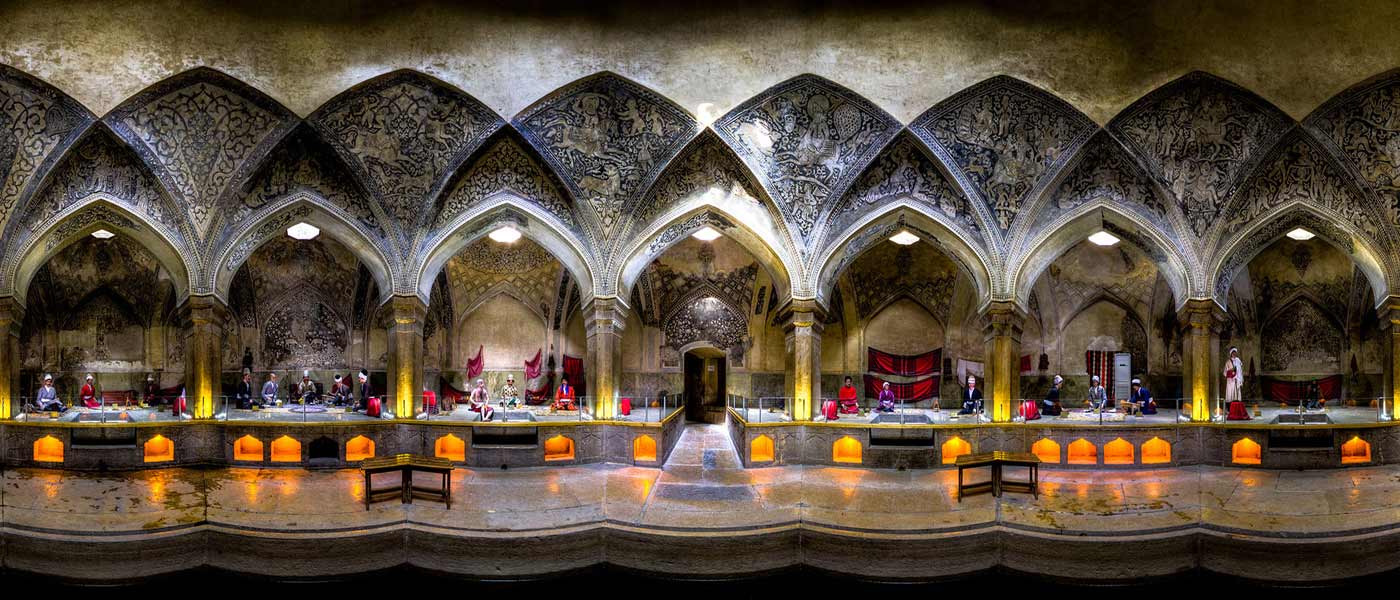 Shiraz Attractions
Vakil Bath
National Heritage Site
Vakil Bath is a flawless representation of architectural developments of Zand Dynasty and was built in the center of Shiraz under the direct command of Karim Khan Zand. This structure is famous for its aesthetic beauties that force its visitors to walk with their heads held high above because the ceiling is much more impressive. It is also registered on the Iran National Heritage list.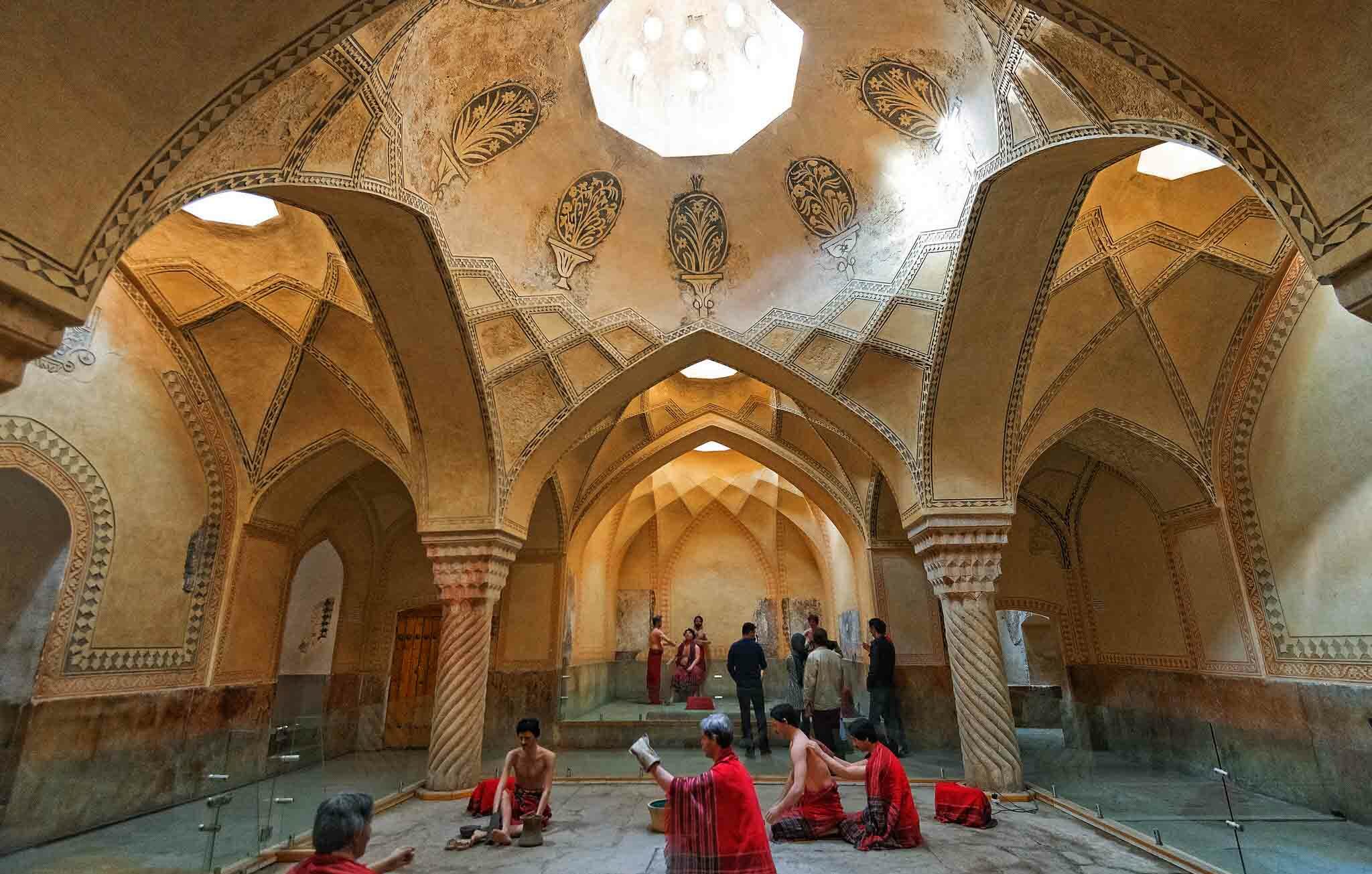 Location of Vakil Bath
Being the most famous bath in Shiraz among others, Vakil Bath is located in Darb-e Shahzadeh and in the western part of Vakil Mosque and next to Vakil Bazaar which are other well-known historic structures in this region.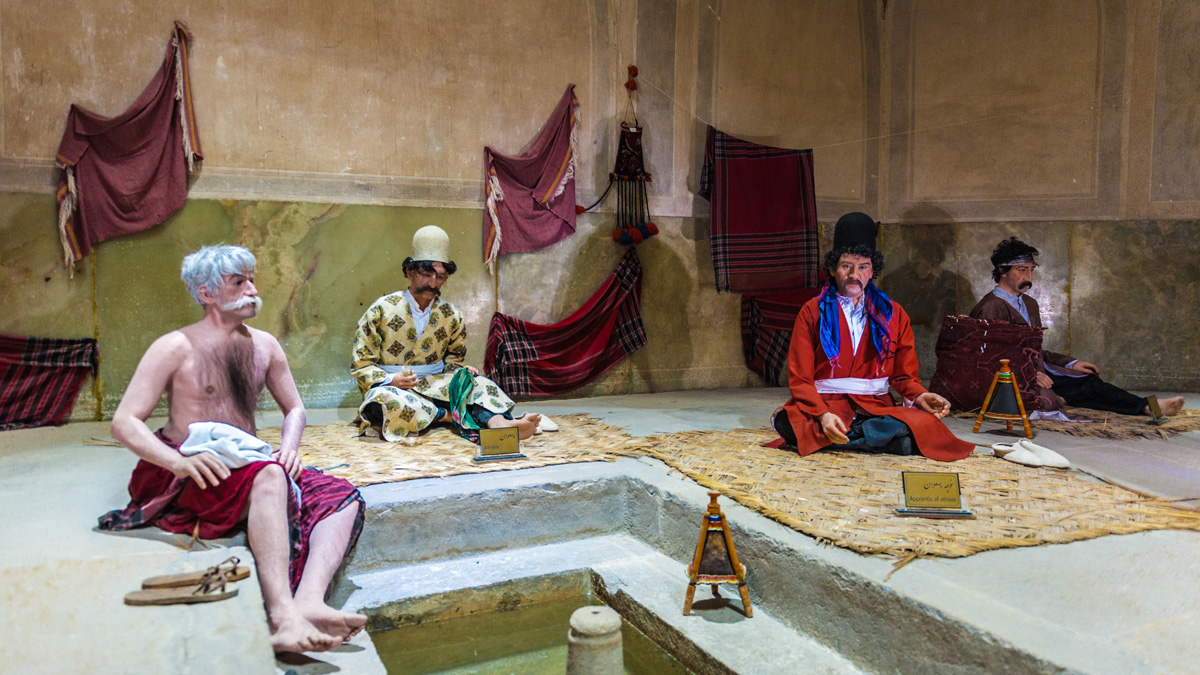 History of Vakil Bath
Shiraz had been under the constant attention of Karim Khan Zand during his reign as it was chosen to be the capital city of the time. He constructed several buildings which were later called as Vakil Complex. These buildings contain a mosque, bazaar, bath, water storage, citadel, and many more that are all located at Darb-e Shahzadeh region. It is said that Karim Khan Zand was eager to resuscitate the priceless history of Iran.
This ancient artwork is discerned for great dignity and magnificence which is hard to find in any other historic baths. Such a feature has transformed Vakil Bath to a notable and admirable mansion of the Zand Dynasty.
Today, Iran Cultural Heritage Organization has made a lot of attempts to renovate some ruined parts of Vakil Bath in order to preserve the ancient Persian culture and the Iranian identity.
Archaeologists have taken the decorations and architectural details under a careful examination and they have drawn the conclusion that they are inspired by Safavid architecture.
One special fact about ancient baths that should be noted here is that they were not just normal baths for cleansing the body. The other function they used to have was to be a place for particular ceremonies like baby shower, marriage proposals, and other old marriage traditions. However, these traditions are no longer held in Vakil Bath for the time being.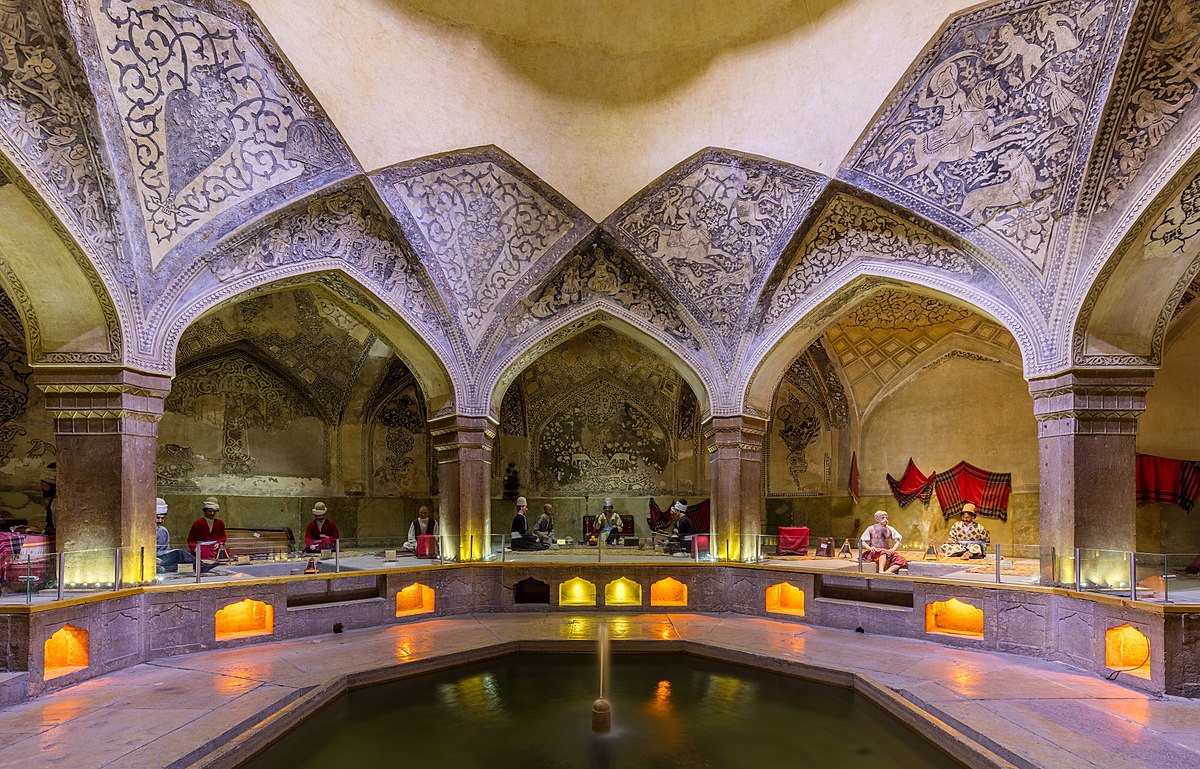 Architecture of Vakil Bath
Just like other baths in Iran, Vakil Bath is built based on a standard and highly-developed architecture. A distinguishing fact about Vakil Bath is that its light is provided by the goblets that are designed in the ceiling. There are also some special platforms for changing rooms.
The admiring paintings on the walls of Vakil Bath have interesting themes of Persian mythology, epic, and religious narratives that have strong roots in the beliefs of the people.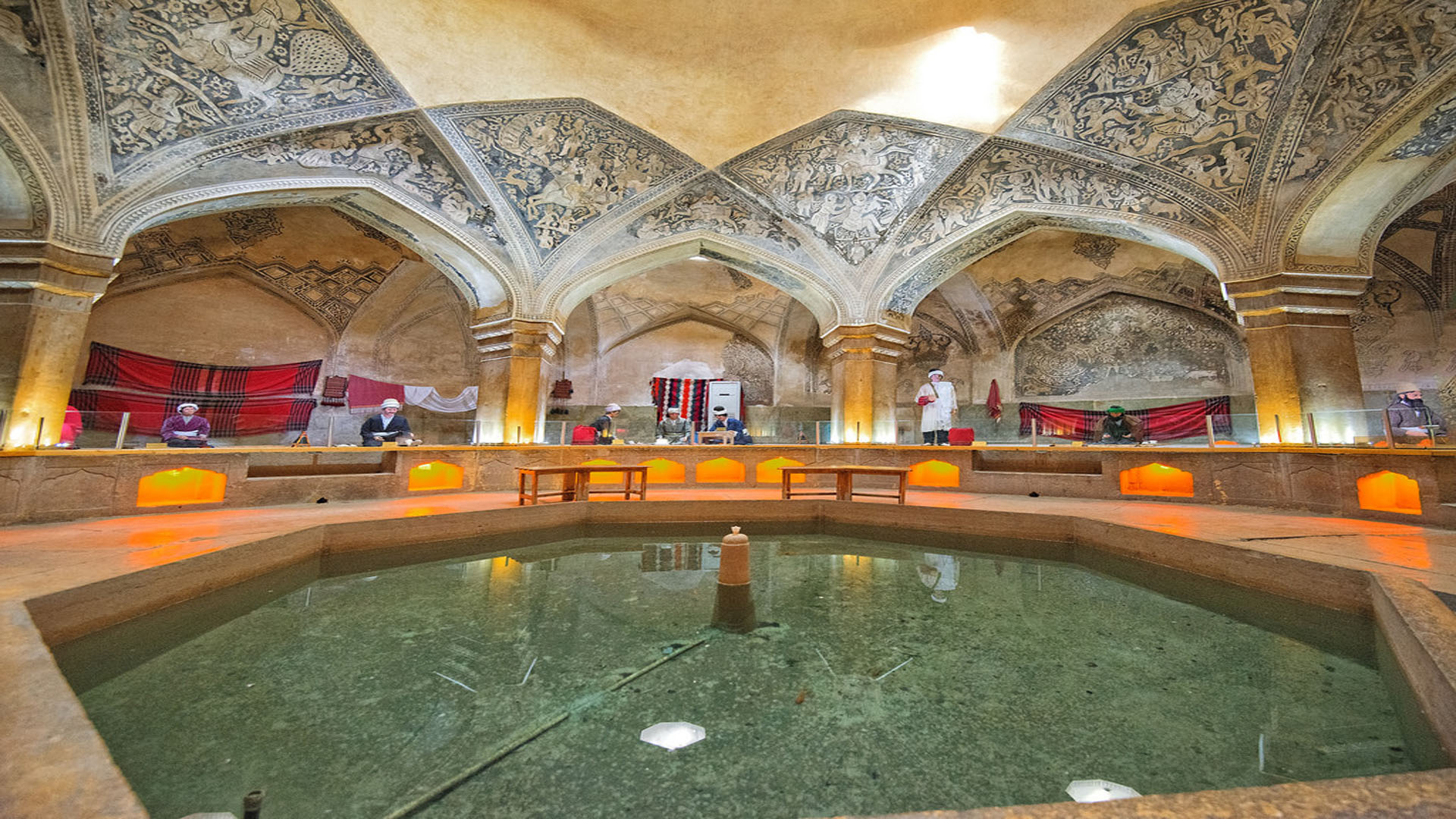 When to Visit Vakil Bath
If you have added Vakil Bath to the list of attractions you want to visit, knowing its opening hours can help you with organizing your plan for visiting Shiraz attractions.
Vakil Bath is opened to its visitors from 7:00 to 20:00 in spring and summer and from 8:00 to 19:00 in autumn and winter.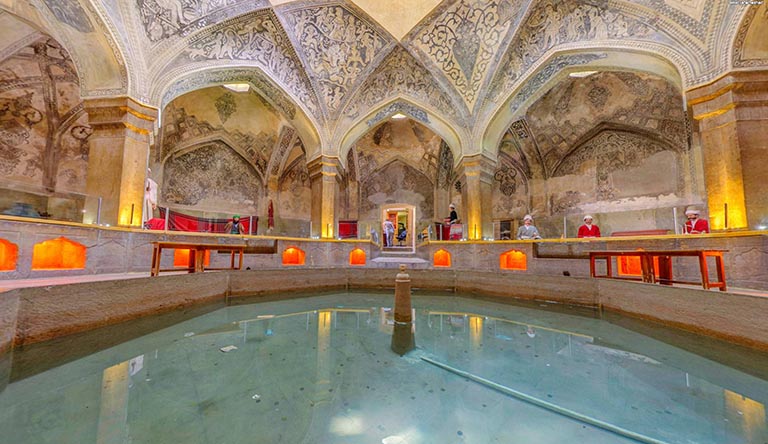 Where to Eat near Vakil Bath
Sharze Restaurant, Saraye Mehr Restaurant, Saraye Ayene Restaurant, House of Poems Café, Vakil Traditional Restaurant, Hafez Café, Aqo Ash Restaurant, and Café Royal are the nearby places in which you can have hot and cold drinks with snacks or have lunch or dinner.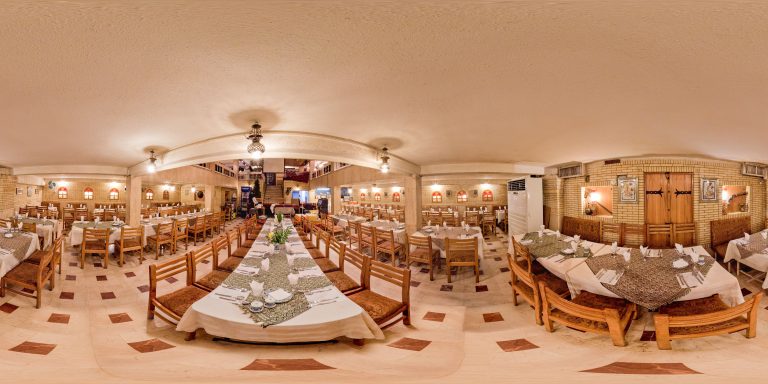 Where to Stay near Vakil Bath
Golshan Traditional Hostel, Parhami Traditional House, and Raz Traditional House, and Arg Hotel are the nearby residence in which you can spend some nights.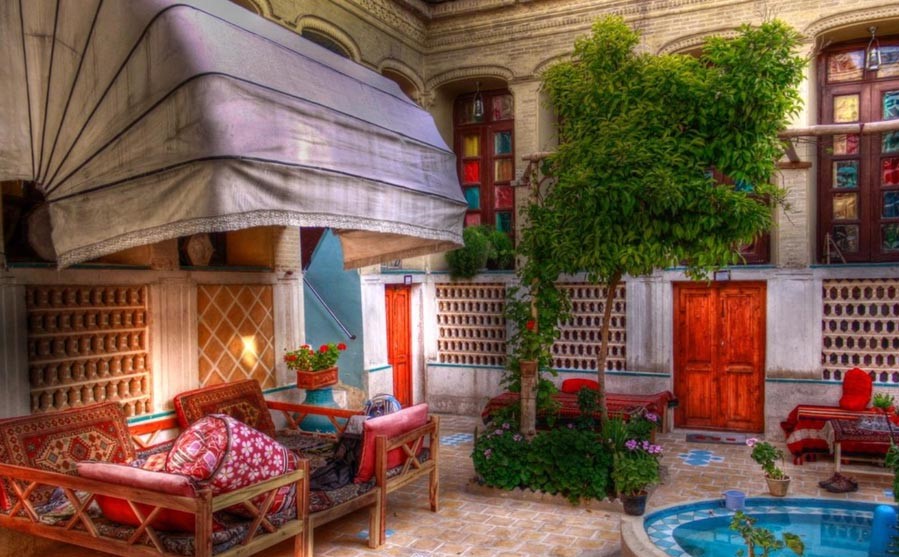 How To Get To Vakil Bath
on Foot
You can get to Shohada Square and walk an 8-minute distance eastward on Zand underpass and then turn right on Taleqani Street to get to Vakil Bath.
by Metro
In case of using metro, get off the train at Shahrdari Station and take a walk southward on Piroozi Street, turn left on Farhang Avenue, Vakil Bath is located at Taleqani Street.
Other attractions in Shiraz
Hotels near Vakil Bath, Shiraz
Book Your Hotel In Shiraz
Book Your Domestic Flights in Iran
Ask your questions about accommodations in Shiraz from our travel experts: