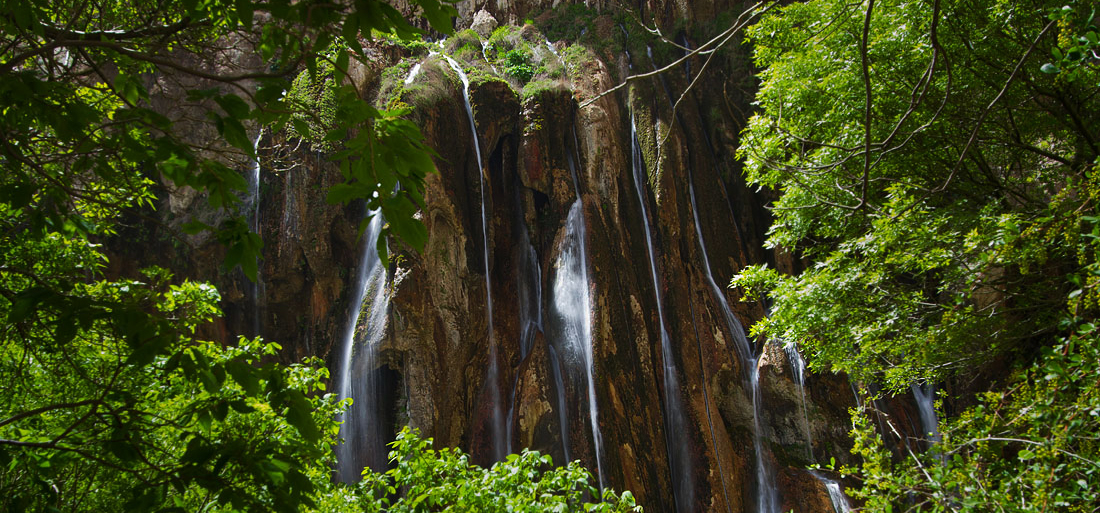 Shiraz Attractions
Margoon Waterfall
Is It a Paradise?
It seems that when God created the world, he copied some pieces of heaven directly to the Earth, Margoon Waterfall is one of these places! The incredible feeling of freshwater on your skin, the Heavenly sound of water dropping, and the breathtaking view of this waterfall makes you wonder as you step inside the heaven.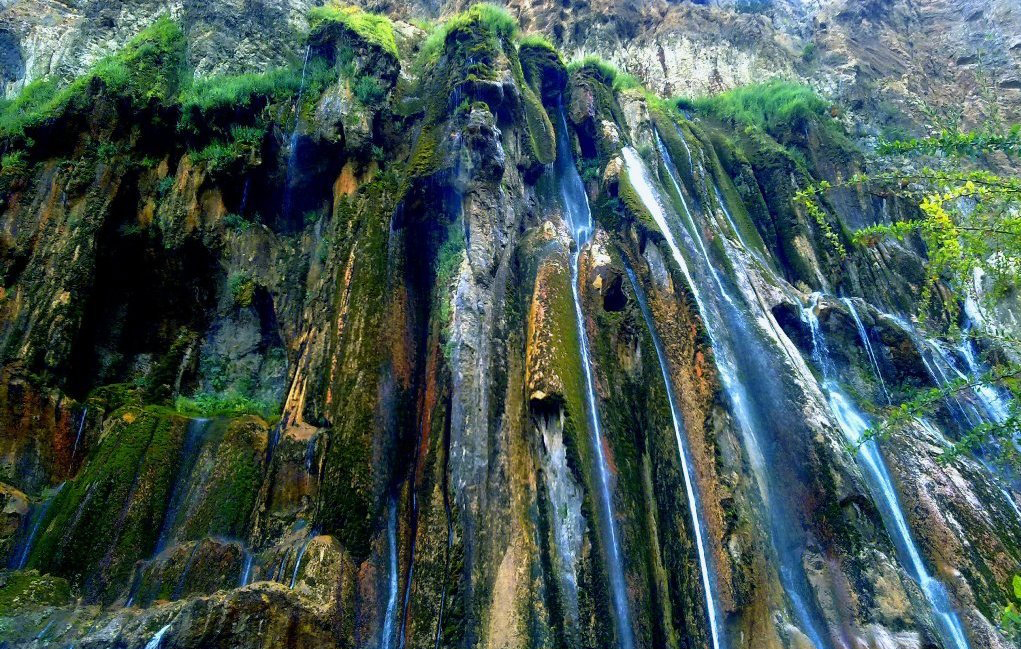 About Margoon Waterfall
Margoon Waterfall is secretly hidden inside the mountains of Sepidan region. With its spectacular fountains and rivers, this area is perfect for the nature lovers. On your way to the waterfall, you will see numerous colorful flowers, such as fritillaries, and incredible mountain sceneries, maybe you'll forget about the waterfall and just enjoy the road itself!
It is worth to mention that the best time to travel to Margoon Waterfall is during spring and summer, as in wintertime the road might be snowy and it is dangerous for you to reach the place. You can drive to the waterfall, but you have to park your car about 800 meters before the waterfall entrance because no vehicle can pass through further. Also, you have to do a little hiking to get to this lovely place.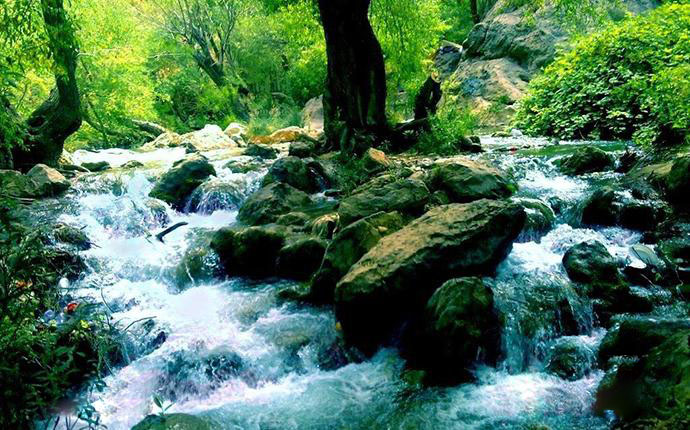 Finally, at the end of your hiking journey, lovely streams will touch your feet, the weather is getting a little cooler, and your ears will be filled with the sound of water pouring. Just go a little further, and now you can see it! It is time to close your eyes and take a deep, deep breath to feel the freshness and joy inside this place thoroughly.
One of the exciting facts about Margoon Waterfall is that the water of this waterfall is not supplied by any river nor spring above the mountains. Actually, the water comes out from the holes of the stone!
This beautiful lady who is wearing a dress of emerald moss is more than 70-meter high. Enjoy every second of its fantastic company and don't forget to take as many pictures as you can because you might never feel anything like this again.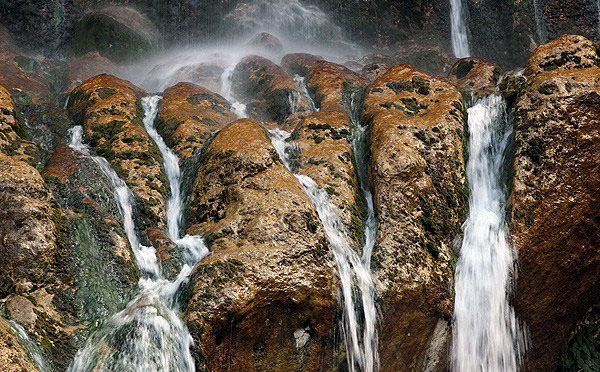 Where to Eat near Margoon Waterfall
Unfortunately, there are no restaurants nearby, but on your way to Margoon Waterfall, there are some pergola and other places that you can set a picnic and enjoy your meal. Our best advice is to enjoy some Joojeh kebab, as the atmosphere is perfect for this meal.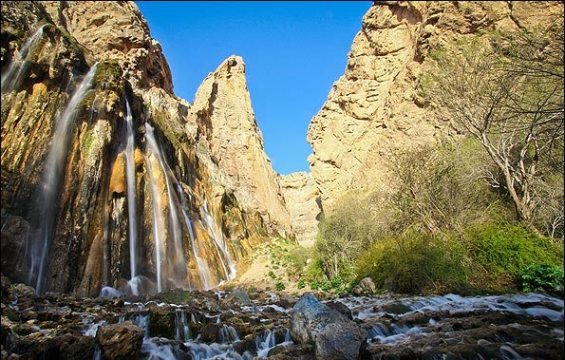 Found Margoon Waterfall interesting? Explore more …
Margoon Waterfall Location
How To Get To Margoon Waterfall
by Car
Margoon Waterfall is located about 48 Km away from Ardakan toward Sepidan in Fars province, and 65 Km from Yasuj.
by Bus
Margoon Waterfall is located about 48 Km away from Ardakan toward Sepidan in Fars province, and 65 Km from Yasuj.
Other attractions in Shiraz
Hotels near Margoon Waterfall, Shiraz
Book Your Hotel In Shiraz
Book Your Domestic Flights in Iran
Ask your questions about accommodations in Shiraz from our travel experts: