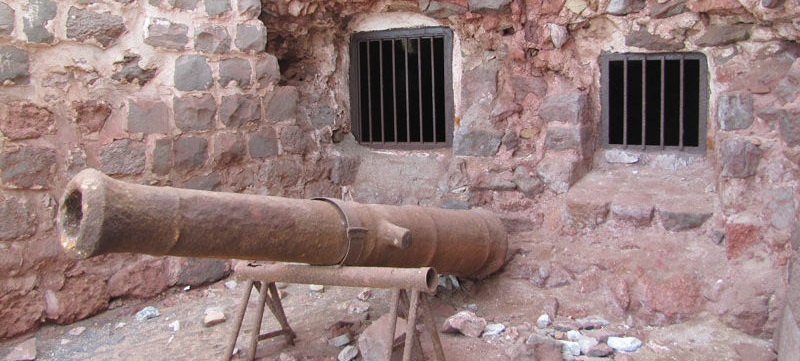 Qeshm Attraction
Portuguese Castle
The Red Castle
Although Qeshm Island is famous for its outstanding environment and natural attractions, there are some historical attractions as well. The Fort of Our Lady of the Conception or the more common Portuguese Castle is a red castle made of stone in the fantastic Qeshm Island, near the magical coasts of the Persian Gulf. Read the following to get familiar with its story.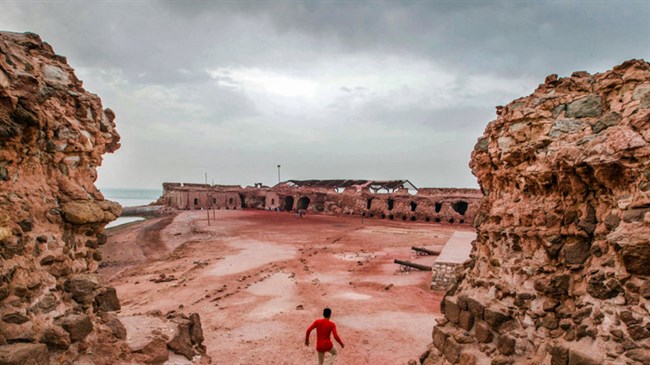 About Portuguese Castle
This red castle is one of the few surviving monuments from the time that the Portuguese ruled in the Persian Gulf. Qeshm is the gate to the Persian Gulf; so, at that time, it was an important strategic place and marine city. Portuguese Castle was built in 1507 by Afonso de Albuquerque in order to manage the unforeseen locals' insurgency. In 2000, a great and destructive earthquake happened on the island and as the result, the castle was found during excavations of Ehsan Yaghobi in 2008. Chinese utensils, Venetian glasses, and artilleries were found during these explorations. The main components of this building are red stone, limestone, plaster, and cement and it has more than 2000 square meters area.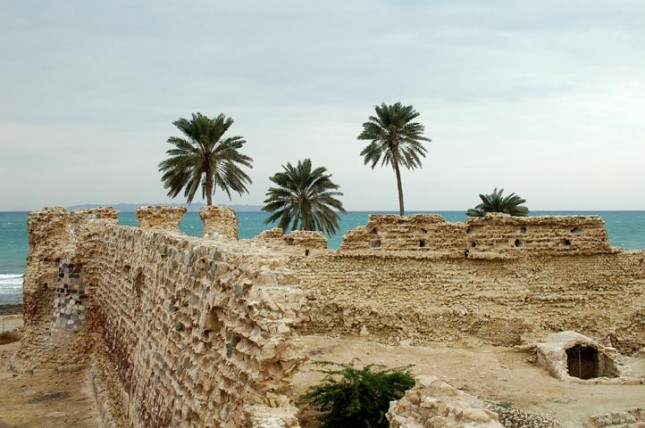 The main usage of the Portuguese Castle was to be a warehouse for guns and artilleries. There was also a water reservoir (Ab Anbar), rooms for soldiers, prison, church, hall, and headquarter in this castle. After years of seizing, during the time of the Safavid dynasty, the castle was occupied by Imam Gholi Khan, who was one of the King Abbas's commanders.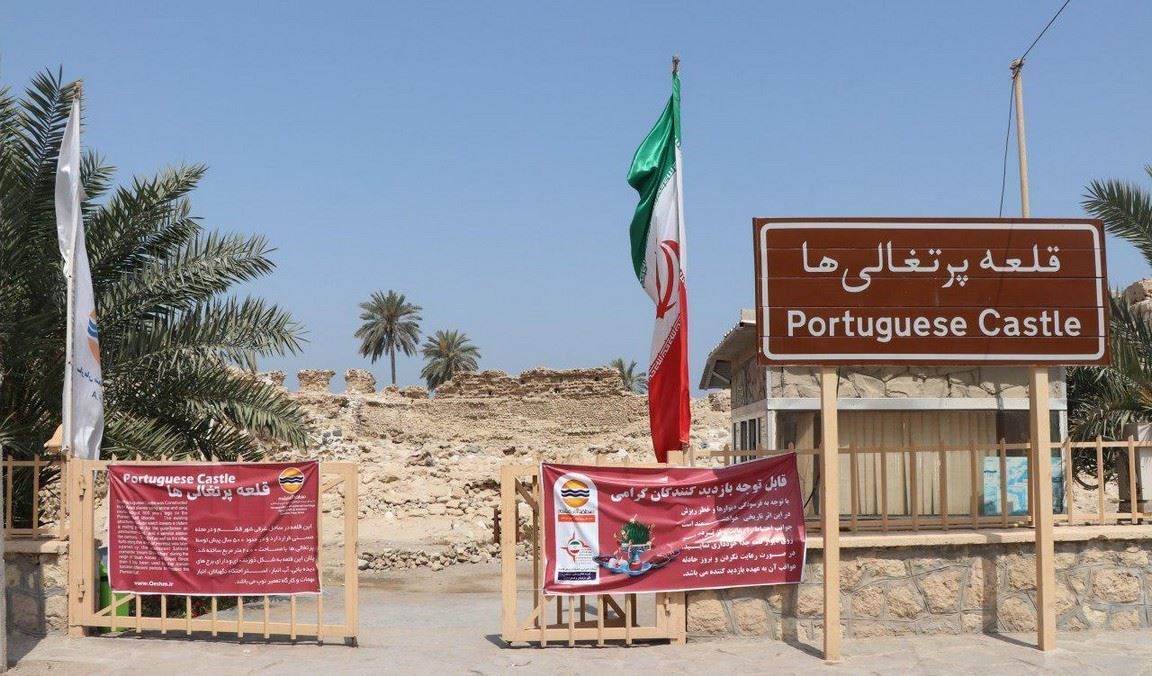 Portuguese Castle Location
Portuguese Castle is located in the heart of the residential part of Qeshm Island. So, you won't have much difficulty navigating the island from there. You can visit the wonderful Hormuz Island and see its colorful soil. Kharbas Caves, Stars Valley, Mangrove Forests of Qeshm, and Naz Islands are other attractions that you should visit while you are in Qeshm.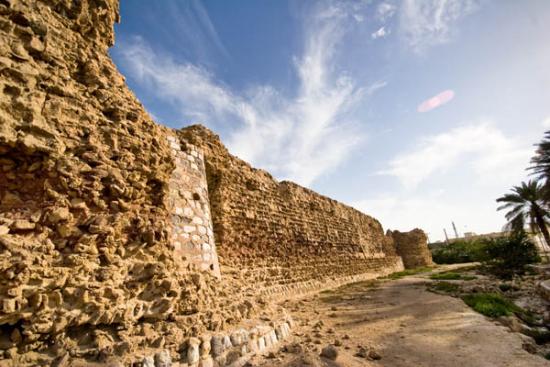 Where to Eat near Portuguese Castel
Visiting Portuguese Castle made you hungry? Looking for a place to eat? Well, there are Khaleh Traditional Restaurant, Erfan Restaurant, and Noun VA Namak Restaurant in the vicinity.
Where to Stay near Portuguese Castle
Luckily, you are in the middle of Qeshm Town, so you won't face any difficulty finding accommodation in Qeshm Island and there is a wide range of options for you. If you want to stay in a low-cost and budget hotel, you can choose Qeshm Asmari Hotel, Qeshm Olympic Hotel, and Qeshm Morvarid Hotel. If you want to stay in a luxury hotel, there are Irman Boutique Hotel, Fulton Boutique Hotel, and Qeshm Eram Hotel to choose from.
Found Portuguese Castle interesting? Explore more …
Portuguese Castle Location
How To Get To Portuguese Castle
by Car
Find Velayat Sq. as your landmark, turn to the eastern St., then turn to Portuguese Castle Alley, you will find the castle there.
on Foot
Find Velayat Sq. as your landmark, turn to the eastern St., then turn to Portuguese Castle Alley, you will find the castle there.
Other attractions in Qeshm
Hotels near Portuguese Castle, Qeshm
Book Your Domestic Flights in Iran
Ask your questions about accommodations in Shiraz from our travel experts: