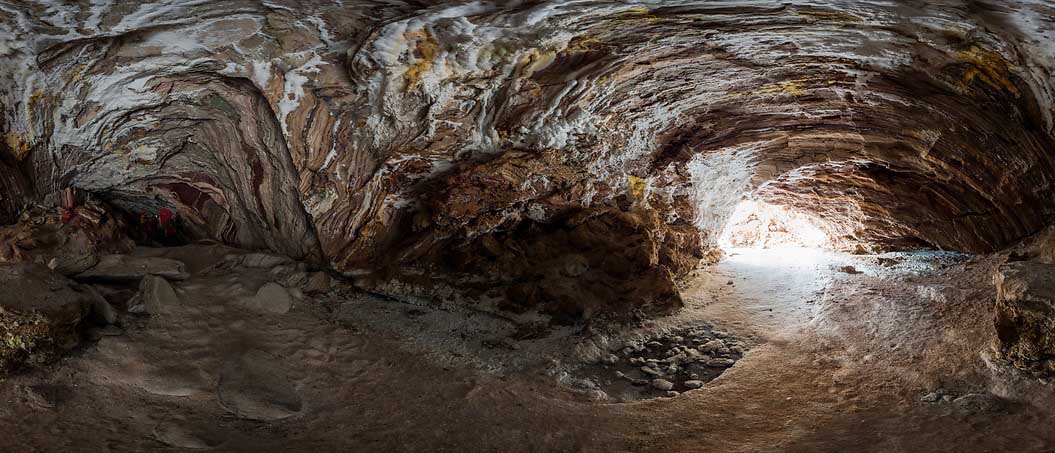 Qeshm Attractions
Namakdan Salt Cave
One of the Longest Caves in the World
Namakdan Salt Cave in Qeshm Island is one of the most attractive natural landmarks in Hormozgan province. The white streaks of salt on the exterior side of the mountain of the cave have made it stand out in the landscape.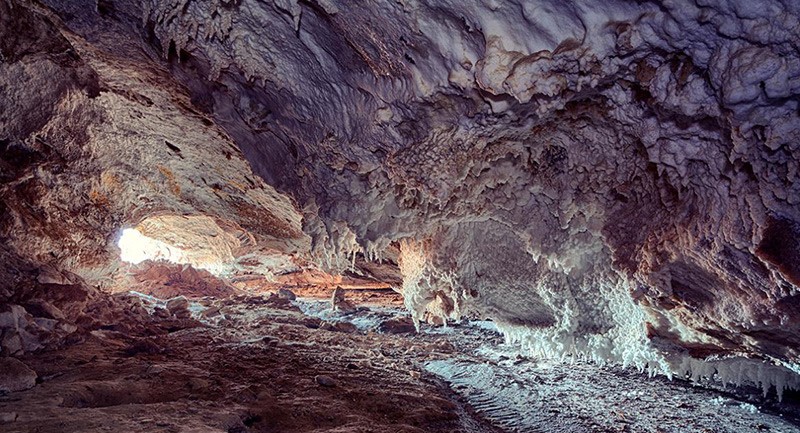 About Namakdan Salt Cave
The Saltwater flows that move on the bed of Namakdan Salt Cave creates an especially fascinating scenery for the visitors. The saltwater flows reflect the images around it and add up to the beauty of the cave. There is a small natural white spring that is fed by the saltwater flows. This spring flows throughout the year. The moisture of the island together with the penetration of water into the cave causes the saturated saltwater to leak and produce beautiful icicles on the ceiling.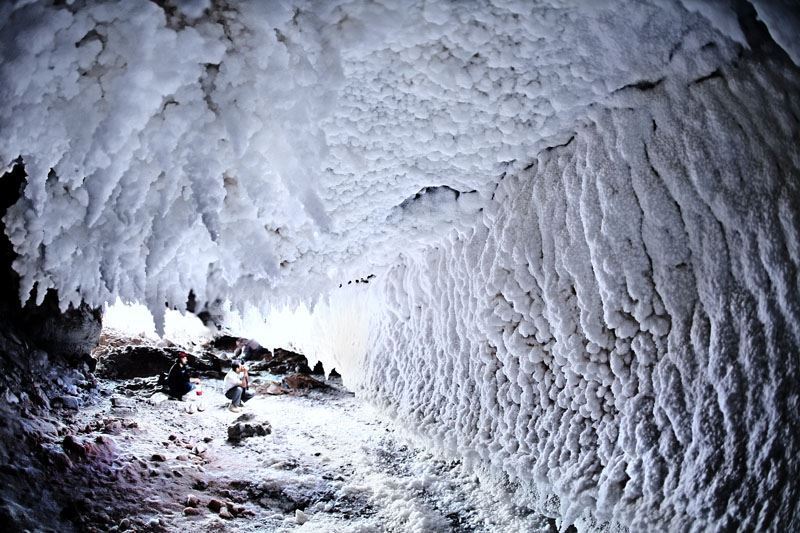 Location of Namakdan Salt Cave
This salt dome is 90 kilometers far from the city of Qeshm and is on the southwestern part of the island. It is in a 2-kilometer distance from the road. If you are a nature lover, you can walk this distance to get to the cave.
There is not much light when you enter the cave and it gets darker as you walk forward to the depth of the cave. Therefore, do not forget to take flashlights with you. Please also note that you need an expert guide or else you will get lost.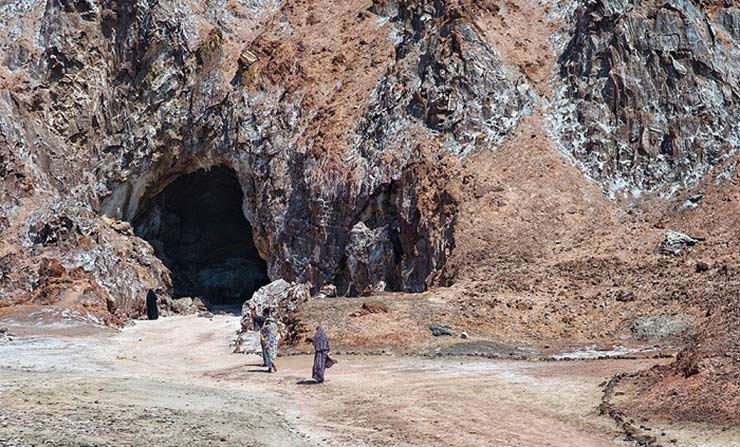 Structure of Namakdan Salt Cave
Salts that are excavated from this cave are used in medicine. Professional athletes take the pills of these salts for their muscles. According to national and international research, Namakdan Salt Cave is recognized as one of the longest salt caves in the world with about 6400-meter length.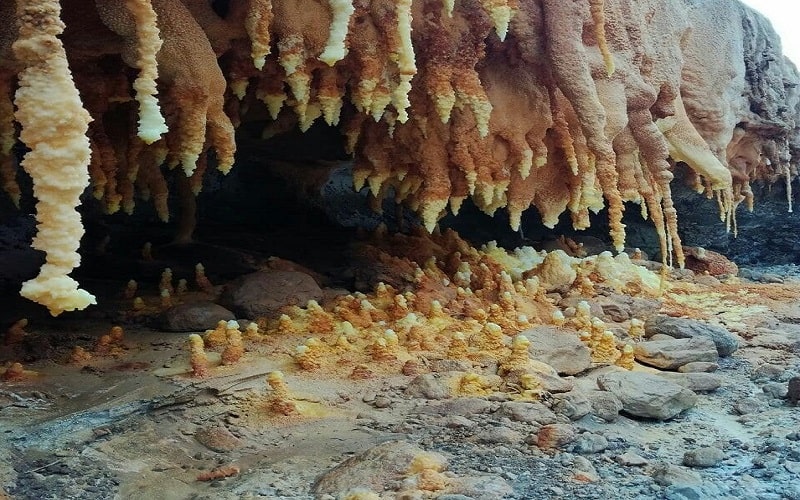 Where to Eat near Namakdan Salt Cave
Alishahi Traditional Restaurant, Nakhoda Amini Restaurant, and Singo Homemade Food are some of the nearby restaurants. Try delicious and local dishes in Qeshm before or after your visit.
Where to Stay near Namakdan Salt Cave
Haft Rangoo Ecolodge is a budget house near Namakdan Salt Cave. There are of course many hotels in Qeshm Island but are quite far from this attraction.
Namakdan Salt Cave Location
How To Get To Namakdan Salt Cave
by Car
Go past by Qeshm Airport and enter a sand road called Salt Cave Road after about 60 kilometers. Drive about 23 more kilometers to get to the cave.
Other attractions in Qeshm
Hotels near Namakdan Salt Cave, Qeshm
Book Your Domestic Flights in Iran
Ask your questions about accommodations in Shiraz from our travel experts: