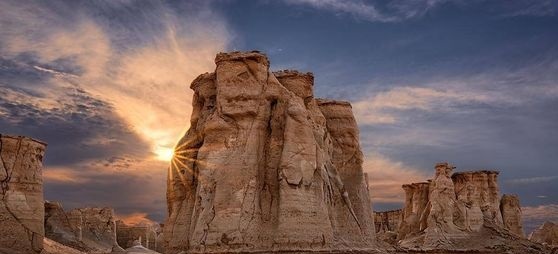 Qeshm Attractions
Stars Valley
Where Stars hit the Earth
Once upon a time in Qeshm Island in Iran, a star fell down from the sky and hit the ground right in the heart and shaped a giant, mysterious, and weird valley which we call it Stars Valley or Valley of Stars now. This geographical site is one of the most unique natural attractions in Qeshm and Iran. Let's take a closer look at this fascinating natural phenomenon which is also a UNESCO World Natural Heritage Sites and the only geopark in the Middle East.
apochi.com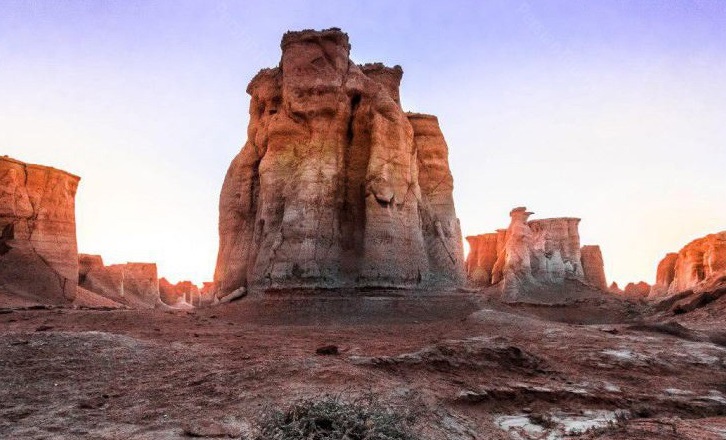 apochi.com
apochi.com
About Stars Valley
apochi.com
apochi.com
Stars Valley or Valley of Stars is located in Qeshm Island and it is definitely on your "MUST SEE" list in Qeshm. As mentioned, based on local anecdotes, a star hit the ground and shaped this valley. Well, locals aren't entirely wrong. Scientific investigations on this place revealed that this phenomenon might be formed by a cosmic in the first place. Moreover, the mysterious shapes inside this valley are made by water and wind erosions. This attraction is unique because you can only find these kinds of geographical sites in Iran and Arizona, USA. Although we now know no stars involve in shaping Stars Valley, in the night sky, you can see hundreds of stars with naked eyes and that alone, justifies the name "Valley of Stars".
apochi.com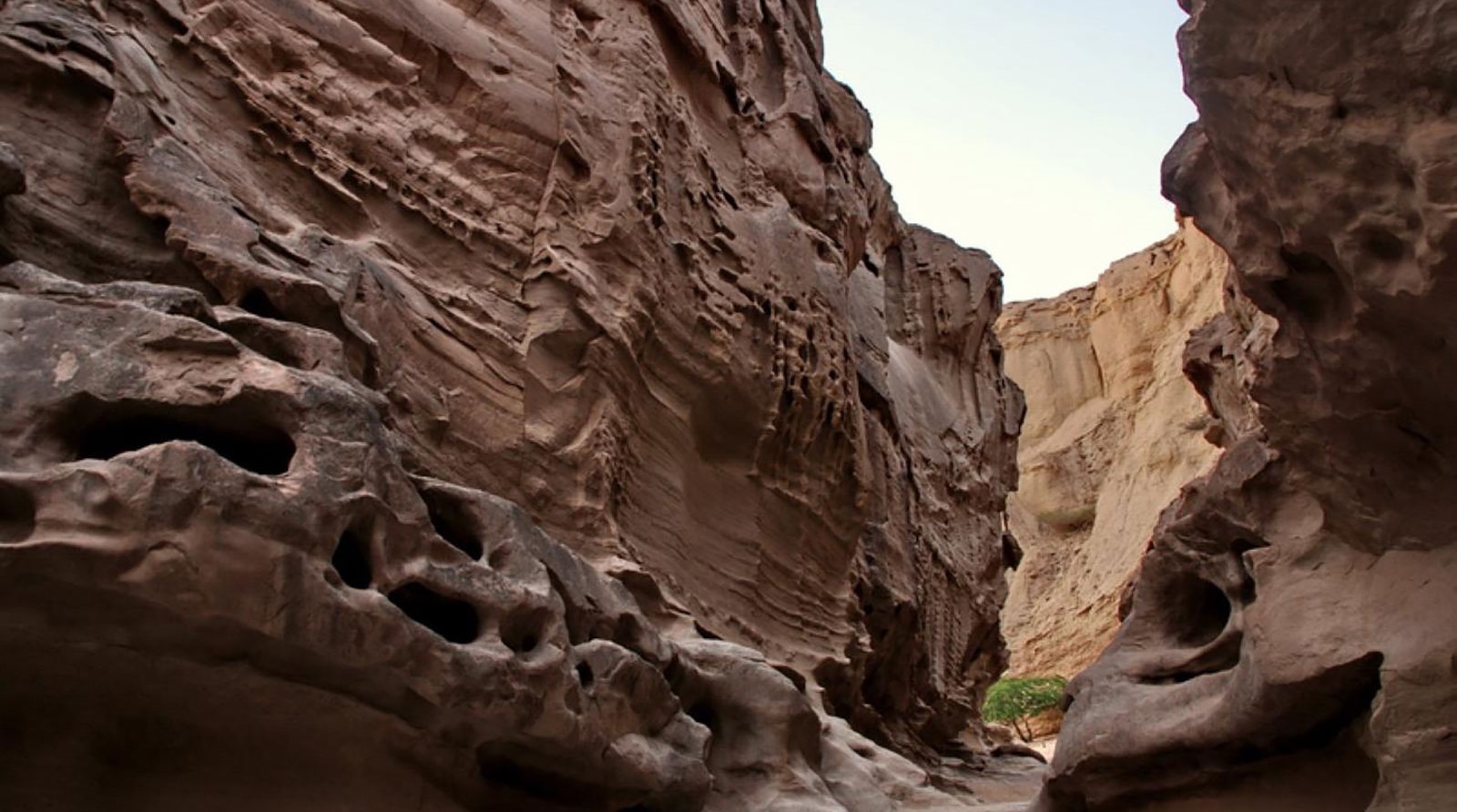 apochi.com
At first glance, you might think you have stepped on planet Mars! You will see red pointy cones, pillars that made from erosion, arcs, bulkheads, and stripped shaped parapets that have more than millions of years ago. Due to the layouts' weak structure, there are appreciable changes in the valley's appearance after any heavy rain (which rarely happens).
apochi.com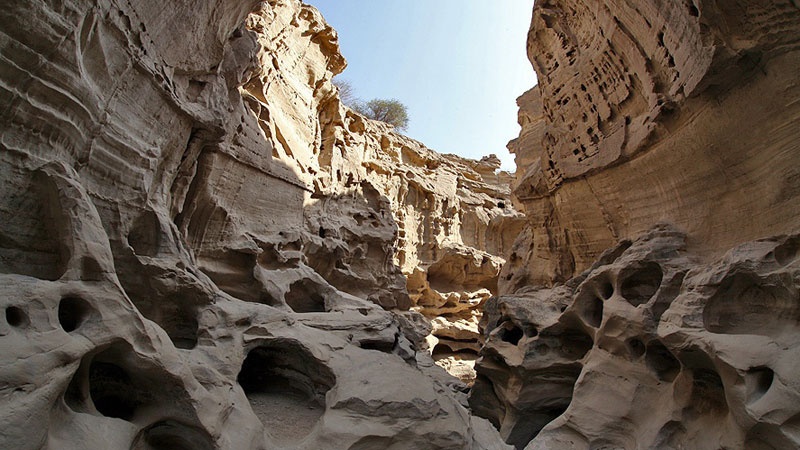 apochi.com
apochi.com
Stories about Stars Valley
apochi.com
apochi.com
DO NOT GO THERE AT NIGHT! Any local person will say this to you. Why? Because it's haunted! Like any great scary story. Locals believe that this valley is the home of ghosts and genes and if you step into this place at night; there is no way to turn back. Those who survive say they heard terrifying and mysterious sounds! Pretty scary, right? Well, don't freak out yet. There is an explanation for all of this. The wind circulation between labyrinth structures of this valley made these horrifying sounds at night. So it is safe to say that no one or nothing is going to haunt you while you are there. Still, it is better to avoid staying in this place at night, as you should have camping equipment. Also, note that you cannot stay inside Qeshm geopark without a permit from Cultural Heritage, Handicrafts, and Tourism Organization of Iran.
apochi.com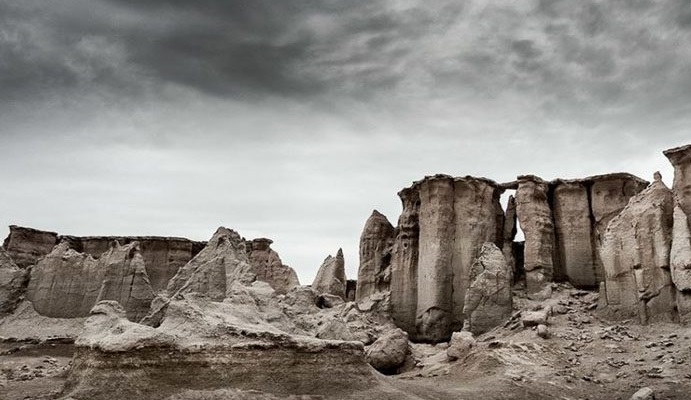 apochi.com
apochi.com
Location of Stars Valley
apochi.com
apochi.com
Visiting Stars Valley might take you quite a time. But there are other attractions nearby that you can visit as well. Kharbas Caves is only 13 minutes away. Also, there are lots of other places to visit. Portuguese Castle, Hengam Island, and Mangrove Forests of Qeshm are some of these places.
apochi.com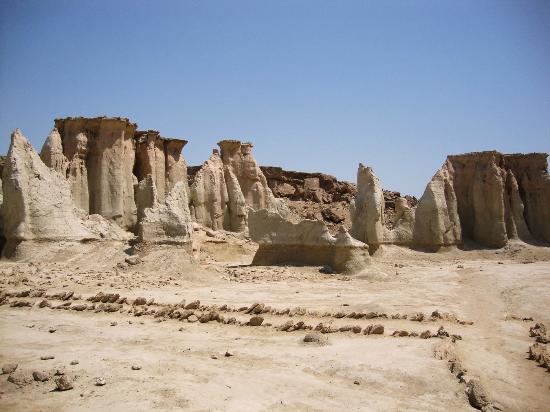 apochi.com
apochi.com
Where to Eat near Stars Valley
apochi.com
apochi.com
As you are in a geo-park, there aren't any places nearby to eat. You may find a local restaurant in Berke Khalaf Village. But if you couldn't find any, the closest restaurants are Rigoo Traditional Restaurant, which is 10 minutes drive from the valley. Also, if you drive toward the northeast side of the island, you can find Defari Nights Restaurants and Shab Haye Talaii Restaurant.
apochi.com
apochi.com
Where to Stay near Stars Valley
apochi.com
apochi.com
The closest accommodations near Stars Valley are the budget and low-cost Captain Amini Homestay, and Qeshm Olympic Hotel. If you want to stay in a more luxurious hotel, try Irman Boutique Hotel and Fulton Boutique Hotel.
EXPLORE QESHM ISLAND IN 7 DAYS!
Qeshm Island Tour with Apochi

Services included:
You don't need a visa
Accommodation in 4* Hotel or Home-stay
Meals (5-Breakfast, 5-Lunch, 5-Dinner)
Professional English local tour guide for the whole trip
Entrances fee according to the itinerary
All excursions & transfers by the modern vehicle with an experienced driver
Refreshment between way
Portage
Cancellation Policy:
Cancellation more than 30 days is fully refundable
Cancellation within 15 to 30 days in advance is 50% refundable
Cancellation less than 15 days is non-refundable
Book Now!
Found Stars Valley interesting? Explore more…
How To Get To Stars Valley
by Car
Find Zeitoon Park and go to the southern road, you will reach Kharbas Caves first and after 10 minutes you will see a sidetrack with Stars Valley sign. Turn to the sidetrack road and you reach Berke Khalaf Village; Stars Valley is behind this village.
on Foot
Get to the Berke Khalaf Village, Stars Valley is right behind this village.
Other attractions in Qeshm
Hotels near Stars Valley, Qeshm
Book Your Domestic Flights in Iran
Ask your questions about accommodations in Shiraz from our travel experts: