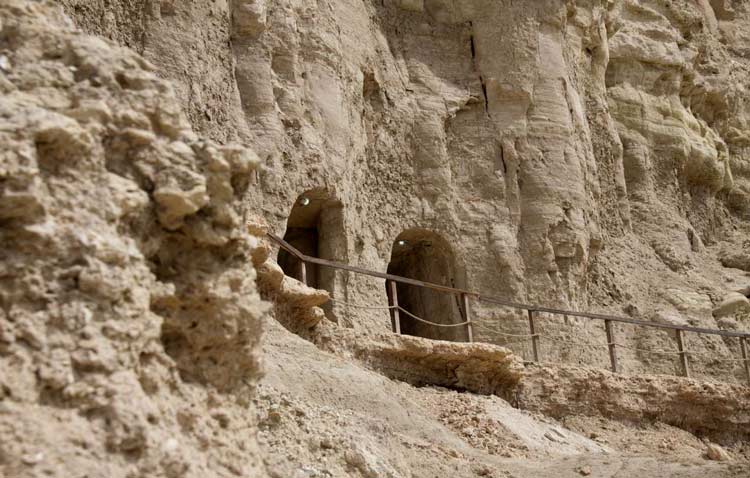 Qeshm Attractions
Kharbas Cave
A Gift From The Medes
The mysterious world of Kharbas Cave is a charm for the visitors of Qeshm Island. Though many people think that Qeshm Island is home to many natural attractions, it also features some historical backdrops. This cave was constructed by human beings back in history and its true story is still ambiguous.
apochi.com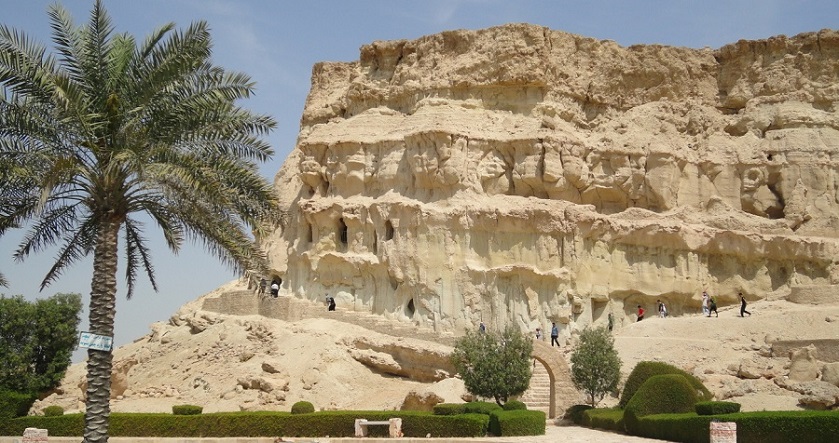 apochi.com
apochi.com
About Kharbas Cave
apochi.com
apochi.com
Kharbas Cave is located within some kilometers from the city of Qeshm. The location of this cave is along with Zagros Mountain Chains. The emergence of this cave dates back to The Medes Tribe – the first Persian tribe. Two factors have caused the cave to appear as we see today; First, the natural causes like the decrease of water level and the emergence of the mountain of the cave, and second, the carvings of humans throughout the history. People have changed the structure of the cave according to their needs through time. The height of the rock walls of the cave is approximately 20 to 30 meters. Kharbas Cave is actually a complex of four caves.
apochi.com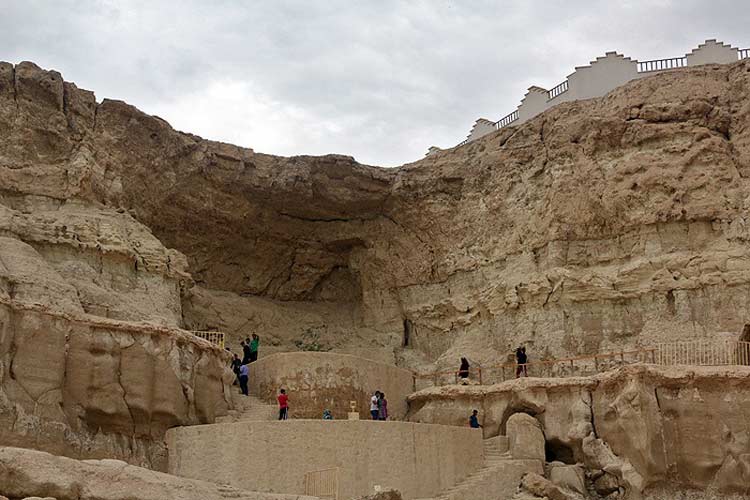 apochi.com
apochi.com
Structure of Kharbas Cave
apochi.com
apochi.com
Though Kharbas Cave has a simple appearance, what you will see inside the cave will definitely amaze you. The maze of rooms and halls behind the walls of the cave are indicative of the presence of people who lived here. Moreover, the shells show that the cave was drowned under the sea for a while. The carvings on the walls are also interesting to look at. You can also see the holes in the walls with wooden fencing in front of them. These holes used to act as light providers for the cave and a way to look at the beautiful scenery.
apochi.com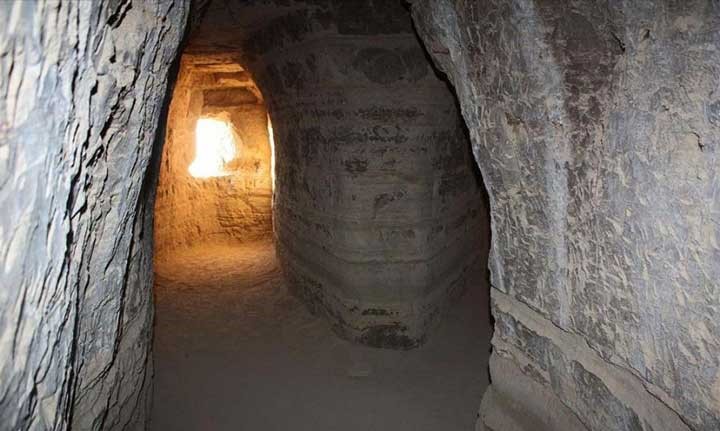 apochi.com
apochi.com
History of Kharbas Cave
apochi.com
apochi.com
During the Sasanid era, there used to be a village called Khorbiz or Khorbes which was a thriving and prosperous village. Now, the village is turned into ruins though Kharbas Cave has gained the significance it deserves. Some people believe that this cave used to be a place for worshiping Anahita – the Goddess of Water in Persian. Others believe that this cave used to be a temple for Mithraism followers. Another group assumes that it was a place for keeping the dead bodies to be eaten by the birds which is a Zoroastrian tradition and belief (Read more about this belief here). The last group makes the assumption that it used to act as a shelter for people when pirates invaded the island. Regardless of such legends and secrets, the true story of this cave is still obscure.
apochi.com
apochi.com
apochi.com
Where to Eat near Kharbas Cave
apochi.com
apochi.com
There are several restaurants in the eastern part of the island where you can have delicious Persian and local dishes. Defari Nights Restaurant, Shabhaye Talai Restaurant, Dream Land Fast Food, Raftari Restaurant, Naeem Restaurant, Badil Restaurant, Khan Boom Restaurant, and Island Nights Restaurant are some of these. You can get to these restaurants within about 15 minutes.
apochi.com
apochi.com
Where to Stay near Kharbas Cave
apochi.com
apochi.com
Best hotels in Qeshm that are near Karbas Cave are Irman Boutique Hotel (luxury), Khalij-e Fars Beach Hotel (Budget), Qeshm Eram Hotel (Budget), Asmari Hotel (Budget), Haft Rangoo Ecolodge (Budget), Marina 1 Hotel (Budget), Marina 2 Hotel (Budget), and a lot of other hotels. You can make an online reservation for these hotels right here on Apochi.
Iranian Tourist Card
Do not bring cash to Iran!

As you may know, using international credit cards is not possible in Iran after political sanctions against Iran.
Apochi offers Iranian Tourist Card to foreign travelers:

- 100% Safe and online, No ATM fee for withdrawal
- A secure and easy way to use your money in Iran
- Acceptable in all shops, restaurants and ATM machines in Iran
- Pay as locals
- Exchange rate based on the Central Bank of Iran.
Order Now!
How To Get To Kharbas Cave
by Car
To get to Kharbas Cave, you need to enter Qeshm Road to Ramchah Village. On your way, you will be guided by traffic signs to Kharbas Cave.
by Plane
You need to reserve a flight to Qeshm Island on Apochi.com and visit the many attractions of this majestic island. To check the available flights, please check https://apochi.com/online-booking/flight/
Other attractions in Qeshm
Hotels near Kharbas Cave, Qeshm
Book Your Domestic Flights in Iran
Ask your questions about accommodations in Shiraz from our travel experts: