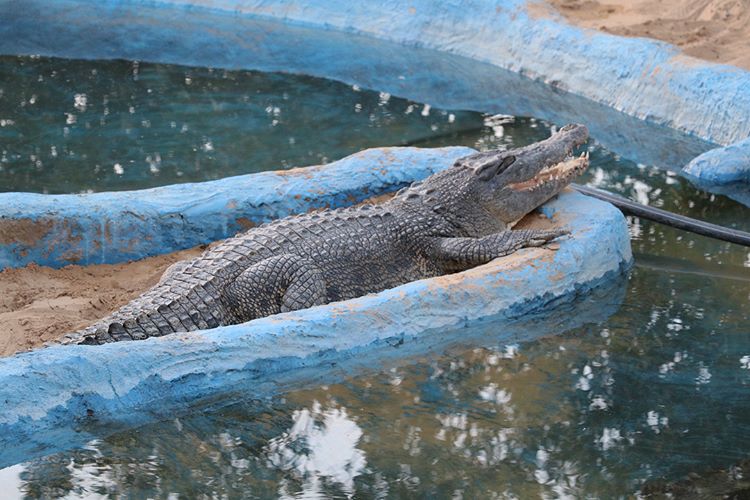 Qeshm Attractions
Noopak Crocodile Park
The Only Crocodile Park in the Middle East
Noopak Crocodile Park is a new innovative park in Qeshm that has been turned to a popular attraction due to its uniqueness and excitement. Noopak Crocodile Park is the only crocodile park in the Middle East. Giant crocodiles are bred and brought up here and you can take a photograph with more than 100 baby and adult crocodiles. Noopak Crocodile Park is also a house to the oldest crocodile in Iran. In addition to crocodiles, different breeds of birds and mammals are kept here.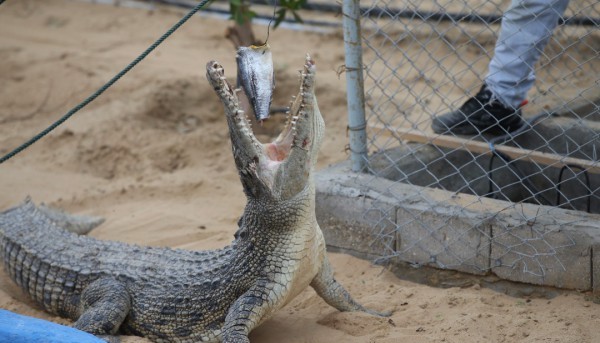 About Noopak Crocodile Park
Qeshm Island is where you can find new experiences which you have never experimented with before. Natural and historical attractions in Qeshm Island are interesting and satisfying enough but you can get to Noopak Crocodile Park to watch these giant and small animals. This park aims at preserving the living environment of rare animals and plants.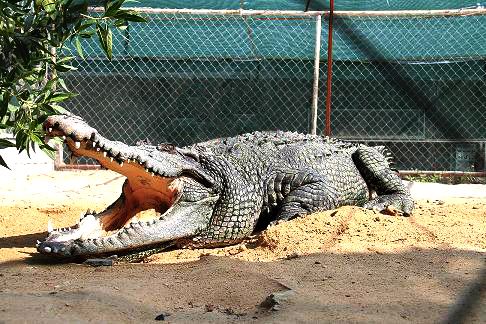 History of Noopak Crocodile Park
The idea of breeding crocodiles was first raised by Ms. Roostaei, a zoologist and ecotourism expert, in 2004. A year later, she immigrated to Qeshm Island with her husband, Mr. Salarvand, project manager and crocodile breeding expert. They registered Noavaran Pooya Kimia as their office and got the permit for establishing a farm in which they could practically start their work. 8 crocodiles were transferred from southeastern Asia to Qeshm Island. After all the attempts and efforts in conducting research and studies, the team got what it aimed at in 2013.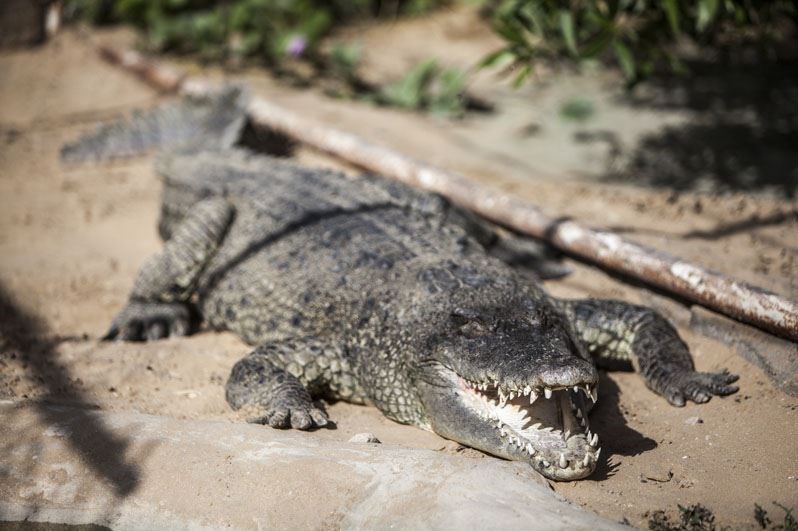 Breeding Crocodiles in Noopak Crocodile Park
As crocodiles are oviparous animals and their babies are born out of their eggs after 3 months. In Noopak Crocodile Park, effectively important elements in reproduction like temperature, moisture, pool water quality, eating habits, and environment were carefully investigated. In the beginning, the soil temperature in some months was amazingly high so that it was a danger to the crocodiles' reproduction. As a direct result, all the eggs were and are still kept in a manmade space instead of nature.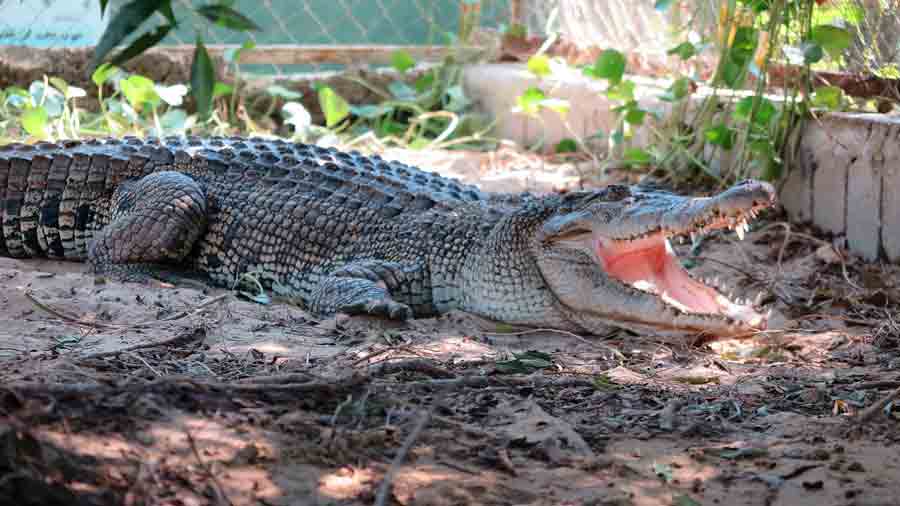 Things to Do in Noopak Crocodile Park
The first thing that you may be tickled to do in Noopak Crocodile Park is to take photographs. Taking photographs is allowed in this park and you can keep the memories of your visit by paying extra costs.
You can also walk among crocodiles without being harmed! As they are regularly fed, there is no danger to threaten you.
Some recreational centers like souvenir shop and café. You can also go fishing and eat the fish you have caught in the restaurant near the place. Your kids can enjoy in the designated place for them.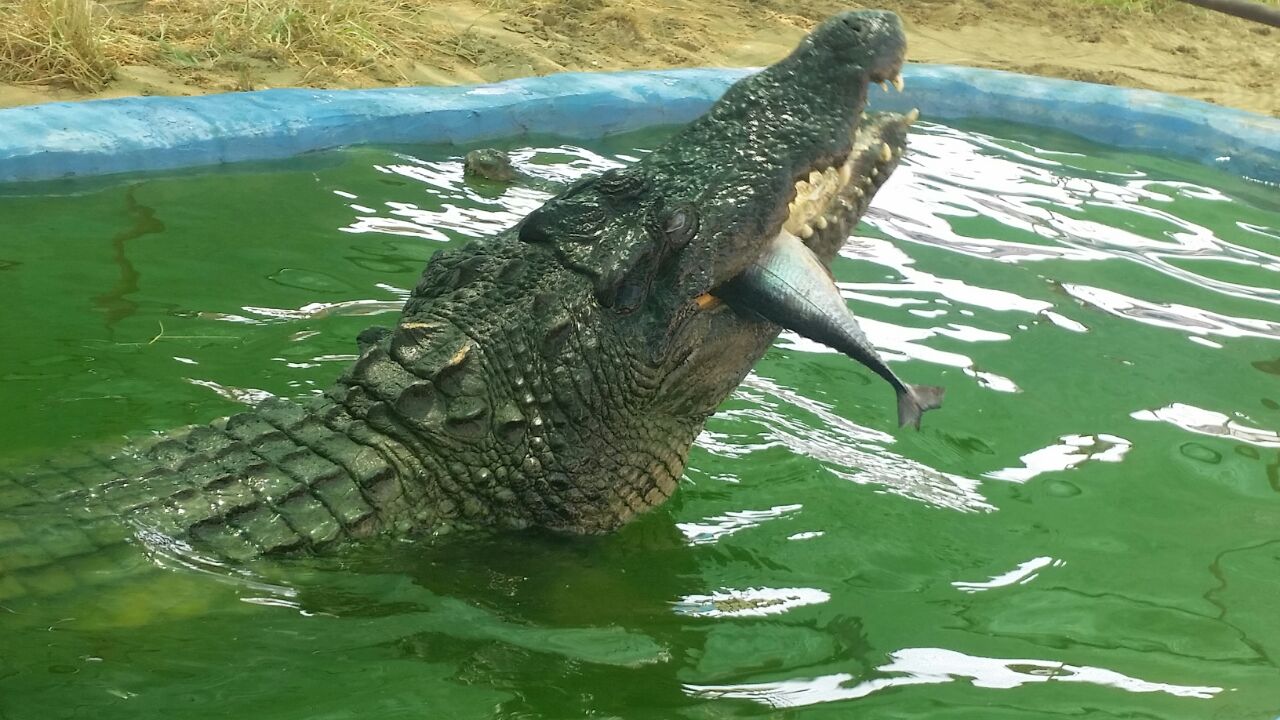 Where to Eat near Noopak Crocodile Park
Badil Restaurant, Khan Boom Restaurant, Shabhaye Talai Restaurant, Naeem Restaurant, Defari Nights Restaurant, Two Dolphins Restaurant, Darya restaurant, Golden Food, Sea Star Fast Food, and Singo Homemade Food are the nearby restaurants for you to have delicious dishes in Qeshm Island.
Where to Stay near Noopak Crocodile Park
Irman Boutique Hotel (Luxury), Qeshm Eram Hotel (Budget), Khalij-e Fars Beach Hotel (Budget), Asmari Hotel (Budget), Marina 1 Hotel (Budget), and Marina 2 Hotel (Budget) are the nearby hotels where you can stay at according to your budget.
Noopak Crocodile Park Location
How To Get To Noopak Crocodile Park
by Car
To get to Noopak Crocodile Park, you need to find Elmo Sanat Square and take the exit of Persian Gulf Highway. You will see the park within a few minutes.
by Car
If the hotel you reserve has a tour service, you can join them to get to Noopak Crocodile Park.
Other attractions in Qeshm
Hotels near Noopak Crocodile Park, Qeshm
Book Your Domestic Flights in Iran
Ask your questions about accommodations in Shiraz from our travel experts: