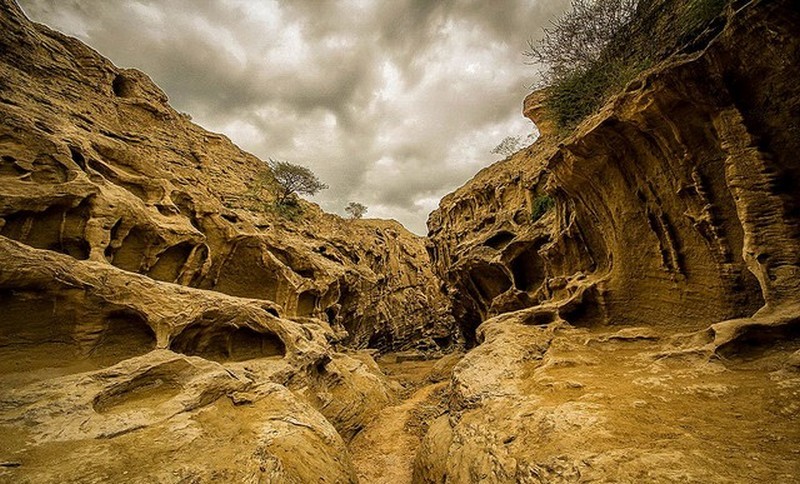 Qeshm Attractions
Chahkooh Canyon
A World of Wonder
Chahkooh Canyon in Qeshm Island is one of the most attractive landmarks that we recommend you to visit. It is one of the seven wonders in Qeshm Island where there are rocks and natural statues that are shaped through time. Its sky at night is also a wonder itself.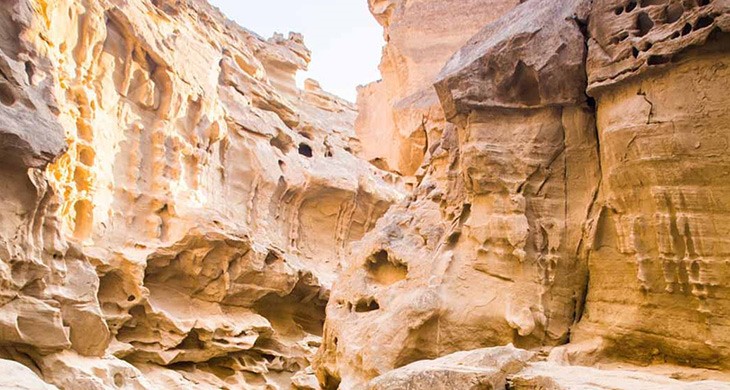 About Chahkooh Canyon
Chahkooh Canyon is located in the east of Qeshm Island. With a hundred meter depth, Chahkooh Canyon is just another world in the eye of its visitors. It used to be called The Holy Valley as it acted like water storage when it was raining and water was of special sacredness.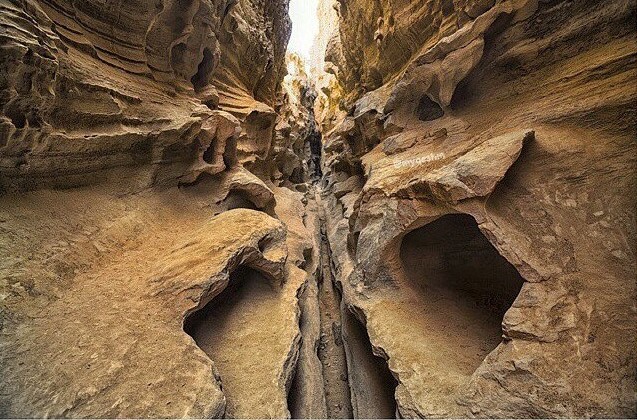 Attractions in Chahkooh Canyon
The very first interesting things you can see in Chahkooh Canyon are natural statues, each in a breathtaking shape. You are free to let your imaginations fly and see the statues the way you like. Tall walls guard you against the real world outside and help you realize that you are staying away from what is outside. These walls cause the low light in the canyon as the beautiful sky is somehow covered due to the less than half a meter distance between the two walls.
Shells on the walls indicate that Chahkooh Canyon used to be underwater someday. When walking in this majestic canyon, you cannot resist moving further. You will see a new scene with each step that you take. Do not forget to take your camera with you to take awesome photos as a memory of your exploration.
If you are a rock climber, Chahkooh Canyon is where you can enjoy climbing rocks. Some untouched places are only possible to see by rock climbing. Needless to say, you should not try rock climbing if this will be your first time. You should also make sure that a tour guide accompanies you because you cannot use your mobile phone if you get lost or injured due to the lack of facilities regarding phone cables.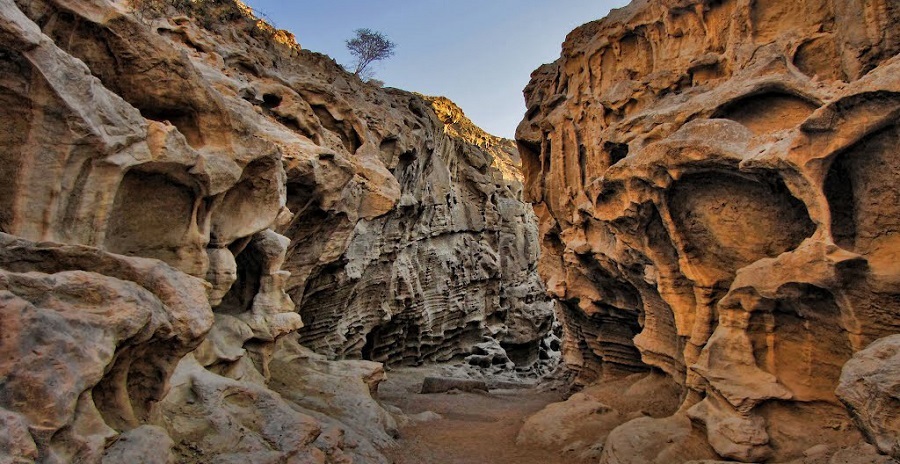 Structure of Chahkooh Canyon
The structure of Chahkooh Canyon is flowstones related to Zagros Mountain Chains that are turned to what we see today by water, wind, and sun erosions through time.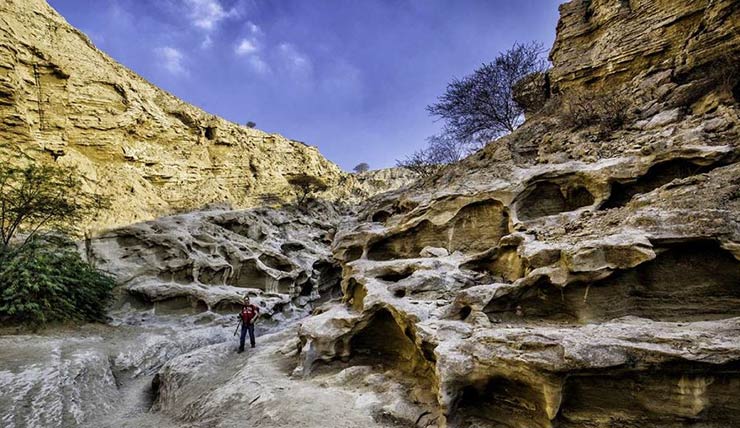 When to Visit Chahkooh Canyon
The best time to visit Chahkooh Canyon is during winter, especially in January and February. You can also visit the place in other seasons if you can tolerate its hot climate.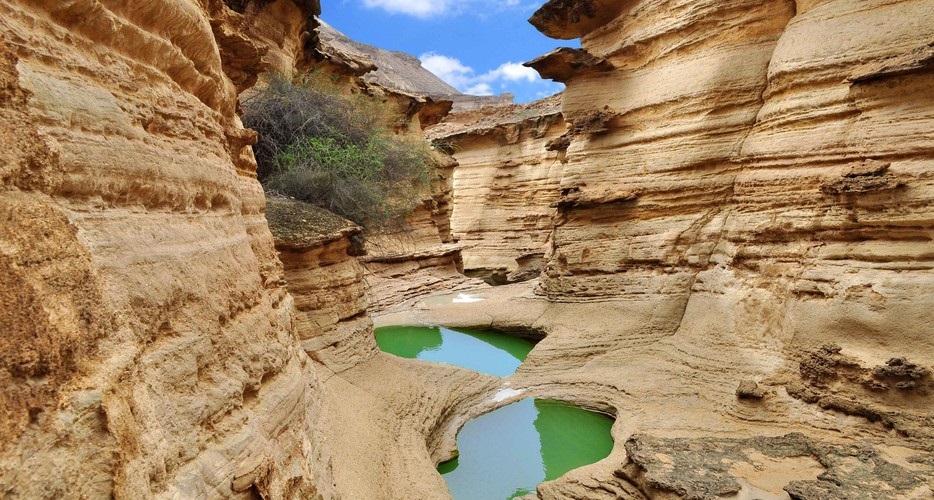 Where to Eat near Chahkooh Canyon
Nakhoda Amini Restaurant, Alishahi Traditional Restaurant, Takhereh Seafood, and Singo Homemade Food are the restaurants near Chahkooh Canyon.
Where to Stay near Chahkooh Canyon
Haft Rangoo Ecolodge (budget) is the only house available near Chahkooh Canyon. Of course, there are many hotels and houses in the eastern part of the island which are about one or two hours away from Chahkooh Canyon.
How To Get To Chahkooh Canyon
by Car
Take the western street in Dargahan Square. After 20 kilometers, you will get to a crossing. Take straight way and drive about 11 kilometers until you get to a square where you should take the road on your right. Then, take the left road before you get to Eastern Chahoo Village. You will see Chahkooh Canyon after about 2 kilometers.
by Plane
You can reserve a flight to Qeshm Island on Apochi.com and visit the many attractions on this majestic island. Check the available flights here: https://apochi.com/online-booking/flight/
Other attractions in Qeshm
Hotels near Chahkooh Canyon, Qeshm
Book Your Domestic Flights in Iran
Ask your questions about accommodations in Shiraz from our travel experts: