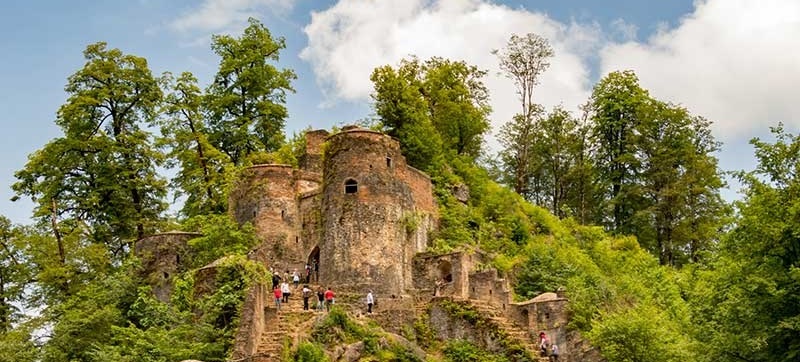 Gilan Attractions
Ghaleh Rudkhan
a Castle in the Clouds
It was totally worth it! You are going to say this after going up and down of 1000 stairs in Ghaleh Rudkhan in about 4-5 hours! But, why you should endure such difficulty seeing an attraction? Read the following to know why!
apochi.com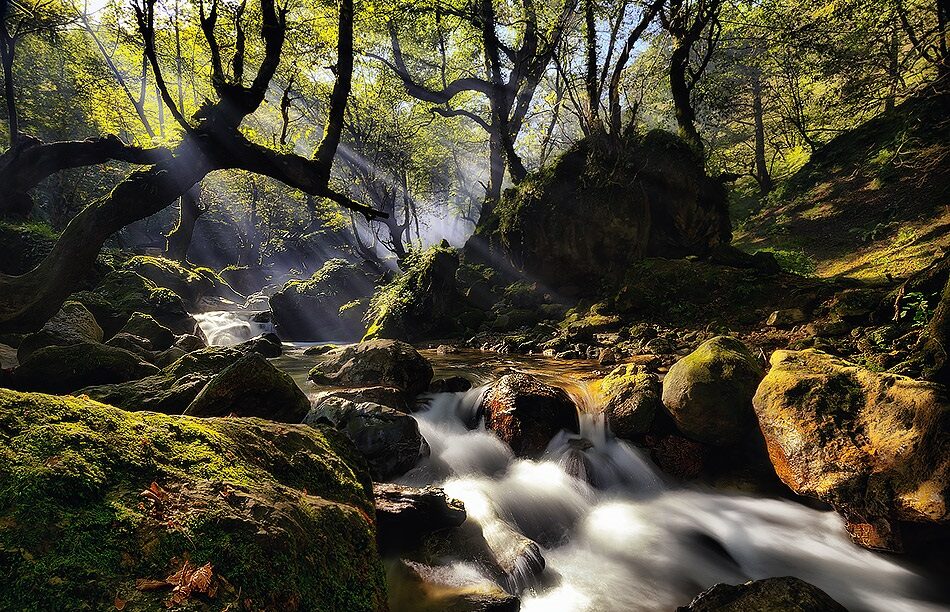 apochi.com
apochi.com
About Ghaleh Rudkhan
apochi.com
apochi.com
Ghaleh Rudkhan is one of the most mysterious tourist attractions of Gilan. This place is located near Fuman, a small and beautiful town in the north of Iran, near Rasht. With an area of more than 6 hectares, Ghaleh Rudkhan is a castle on top of Rudkhan Mountain. The archeologists estimate that this building was built in the Sasanid era.
After going through a sharp road outside of Fuman, you will reach an area on the hillside of Ghaleh Rudkhan where you can park your car there. You will hear the soothing sound of water from the nearby river and see numerous vendor shops that sell tasty food and beautiful handicrafts. Even if you don't ascend those 1000 stairs, you will still experience a good time in this place.
apochi.com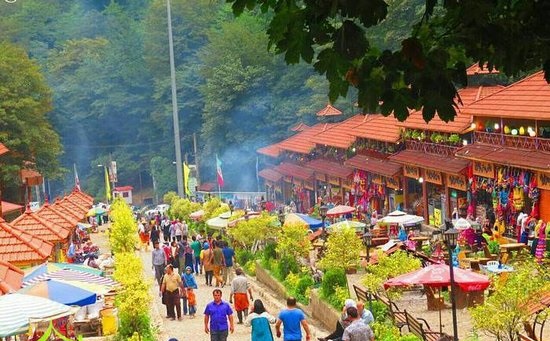 apochi.com
But, what about the castle? Well, reaching the top of this mountain and the castle is not going to be easy. So, if you didn't bring your snickers, or if you don't have an (almost) fit body, it's better not to get up those stairs, as you might get extremely tired. However, you can buy some cane or catch a breath at the teahouses on the way. Although this route might make you exhausted, the view is so amazing that you might forget about the difficulties of the way.
Eat before climbing! There is no restaurant at the top of this mountain and you have to spend about 5 hours without food. So, it's better to treat yourself with some foods before hiking.
apochi.com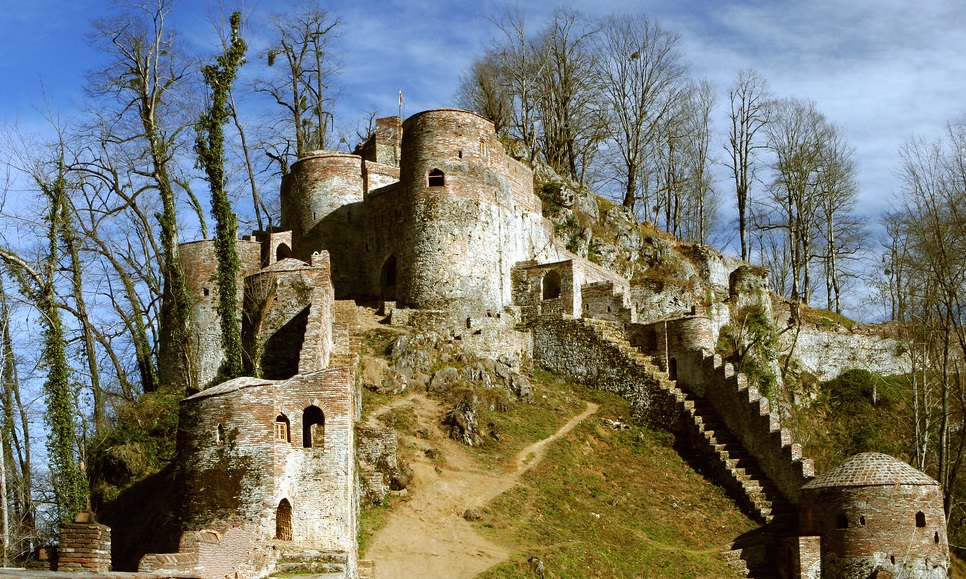 apochi.com
When you climb the last stair, you confront an old amazing castle and you ask yourself how on earth they manage to bring all of the material up here to build this castle! To see why this castle was built, you should take a couple of more steps and make it through the building's roof. There, you have a panorama and an excellent view of the surrounding. No wonder this castle was never defeated or ceased; its residents would immediately see any approaching threat.
The best time to visit this attraction is spring and summer. Although Ghaleh Rudkhan has an amazing view in the fall, you should know the route might be dangerous because of the rain.
apochi.com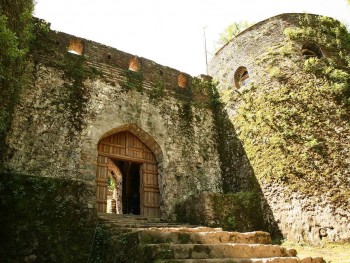 apochi.com
apochi.com
Location of Ghaleh Rudkhan
apochi.com
apochi.com
As mentioned above, Ghaleh Rudkhan is located near Fuman. When you reach the end of the city (when you drive from Rasht), you will reach two ways, one of these ways get you to Ghaleh Rudkhan and the other to Masouleh, another fantastic attraction of Gilan. If you want to explore more in the heart of mysterious Gilan, try Asalem to Khalkhal Road, Gisum Forest, Masal, or Deilaman.
apochi.com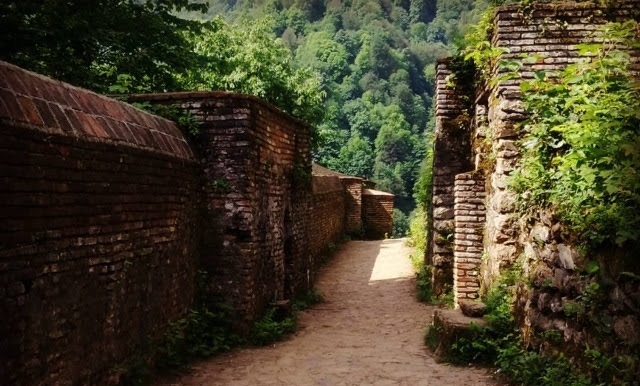 apochi.com
apochi.com
Where to Eat near Ghaleh Rudkhan
apochi.com
apochi.com
There is no restaurant at the top of the mountain and in the castle, but there are plenty of them on the hillside. Some of these restaurants are Kohsar Restaurant, Bam-e Sabz-e Ghaleh Restaurant, Agha Reza Traditional Restaurant, and Rangin Kaman Restaurant. Some of the restaurants in Ghaleh Rudkhan have a fantastic view of the area that will make your meal more enjoyable.
apochi.com
apochi.com
Where to Stay near Ghaleh Rudkhan
apochi.com
apochi.com
Want to stay a night near this mysterious and dreamy castle? Well, you have to stay in a hotel in Fuman, Masouleh, Bandar-e Anzali, or Rasht. Choose the luxury Fuman Moein Hotel if you want to be in the nearest hotel to this attraction. Kadoos Grand Hotel and Rasht Shabestan Hotel in Rasht, Behesht Talab Hotel, Sefid Kenar, and Dolphin Hotel are other luxury hotels in nearby cities. Also, for those who prefer to stay in budget hotels, there are Rasht Ghadir Hotel, Rasht Ordibehesht Hotel, and Rasht Saboori Apartment Hotel to choose between.
Iranian Tourist Card
Do not bring cash to Iran!

As you may know, using international credit cards is not possible in Iran after political sanctions against Iran.
Apochi offers Iranian Tourist Card to foreign travelers:

- 100% Safe and online, No ATM fee for withdrawal
- A secure and easy way to use your money in Iran
- Acceptable in all shops, restaurants and ATM machines in Iran
- Pay as locals
- Exchange rate based on the Central Bank of Iran.
Order Now!
Found Ghaleh Rudkhan interesting? Find out more …
How To Get To Ghaleh Rudkhan
by Car
Drive toward Fuman city in Gilan province (46 km from Rasht). After Fuman, you will pass several villages and finally get to Ghaleh Rudkhan.
by Plane
Get a flight from Mehrabad Airport to Rasht. From Rasht, go to Fuman (46 km) on the southwest part of the city. You will pass several villages and finally get to Ghaleh Rudkhan.
Other attractions in Gilan
Hotels near Ghaleh Rudkhan, Gilan
Book Your Domestic Flights in Iran
Ask your questions about accommodations in Shiraz from our travel experts: