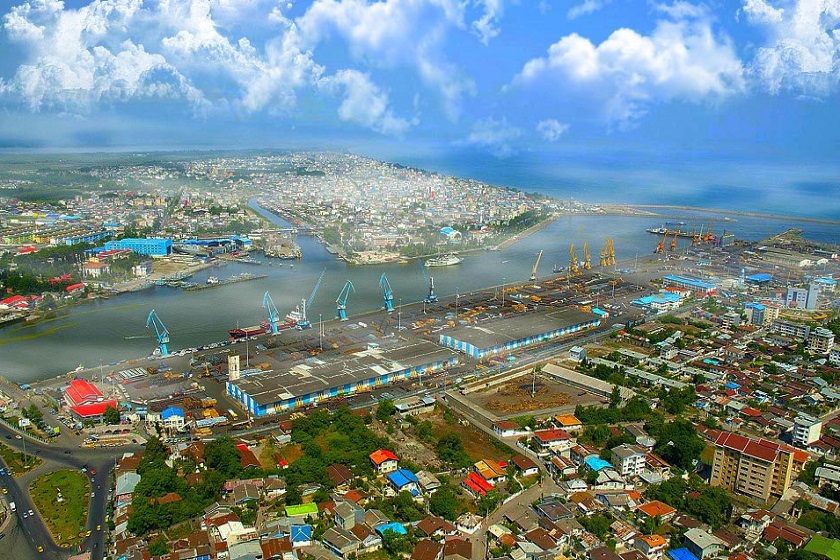 Gilan Attractions
Bandar-e Anzali
A Lively Attractive City
Bandar-e Anzali or Anzali Port is a city in the western part of Gilan province. It is a beautiful city with colorful gable roofs, attractive ships of different sizes, pleasant climate, and white seabirds. It is 40 kilometers away from Rasht city, the center of the province. The inhabitants of the city is estimated to be 150 thousand people. Hence, it is the second populated city of Gilan province after Rasht. It is of extreme importance for Iran regarding trade and tourism. It has a humid climate and is one of the rainiest cities of Iran. Therefore, one of the titles attributed to it is "The City of Rain". It also has titles like "The City of Water Lilies" and "The Gate of Iran and Europe".
apochi.com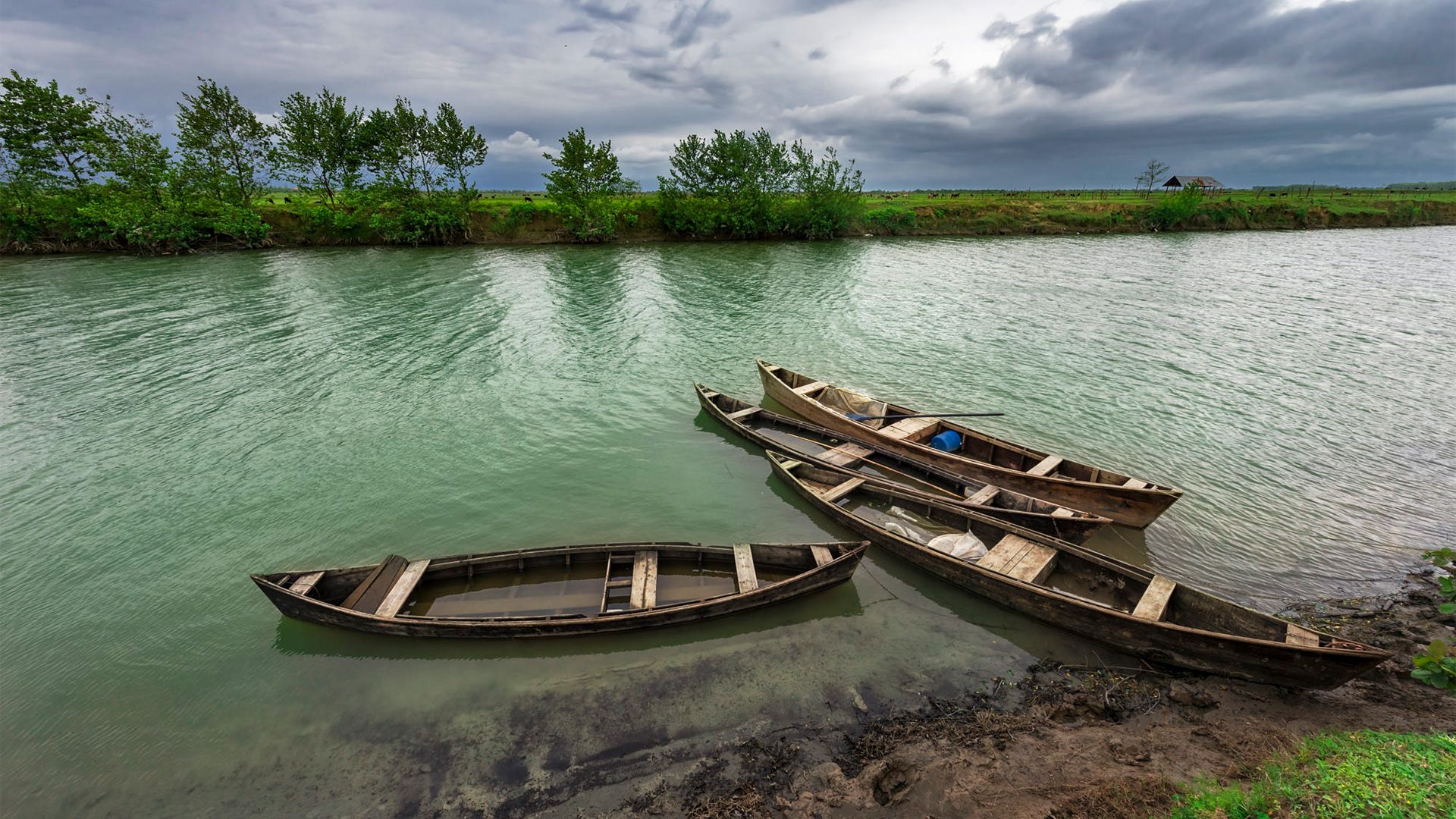 apochi.com
apochi.com
Location of Bandar-e Anzali
apochi.com
apochi.com
Bandar-e Anzali is located in the south of the Caspian Sea, north of Some'e Sara City, east of Rezvanshahr City, and west of Rasht City.
apochi.com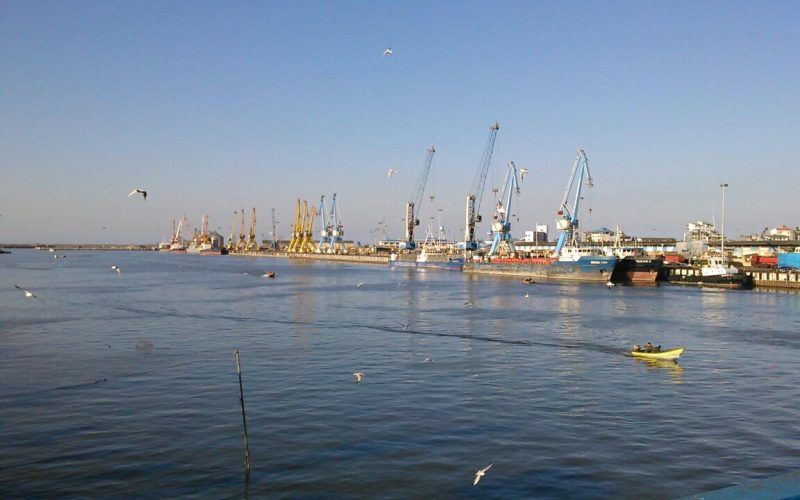 apochi.com
apochi.com
Importance of Bandar-e Anzali
apochi.com
apochi.com
Bandar-e Anzali is the oldest and biggest port of Caspian Sea.  It is significantly important in terms of goods transportations through the sea. Bandar-e Anzali started functioning as a trade port in 1921. The first ship that berthed here was a German one. Two breakwaters of Ghazian and Anzali were later constructed in order to reduce the intensity of sea waves and provide better safety to the incoming and outgoing ships. These two breakwaters are also important from the tourism point of view. Moreover, two bridges were built by German and Swedish engineers to connect the port to Miyan Poshteh and Ghazian.
apochi.com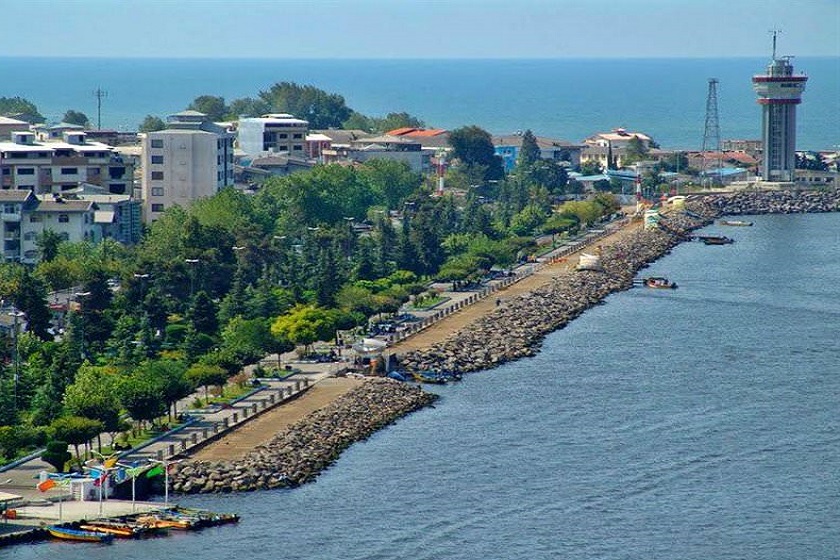 apochi.com
apochi.com
Facts About Bandar-e Anzali
apochi.com
apochi.com
The dominant religion in Bandar-e Anzali is the Shia branch of Islam. However, a noticeable number of local people are Christians. They speak in Gilaki dialect like other people in Gilan province. They do traditional jobs like fishing, growing rice, and farming. After the Caspian Sea, Anzali Lagoon is the most visited attraction of this city. Furthermore, summer is hot and humid and winter is mild.
apochi.com
apochi.com
apochi.com
Eating Habits in Bandar-e Anzali
apochi.com
apochi.com
Rice is an inseparable part of local dishes. Rice of the north is the best quality rice in Iran – if not in the world. Gilaki people (people in Gilan) eat rice with different kinds of north fish and northern stews. It is also interesting to know that some local people have this aromatic and delicious dish alone for a meal. The most popular dishes in Bandar-e Anzali are Baghali Ghatogh, Torshe Tare, Mirza Ghasemi, Aloo Mossama, and Sir Ghalie. Do your best to try at least one of these foods and you will understand why Gilaki cuisine is so adorable for Iranians.  The best side dishes of this land are Sir Torshi (garlic kept in vinegar for like 7 years until it is black instead of white), Bademjan Torshi (fragrant vegetables filled eggplants in vinegar), Shalgham Torshi (turnip in vinegar), pickles, and Haft Bijar (mixed vegetables in vinegar).
apochi.com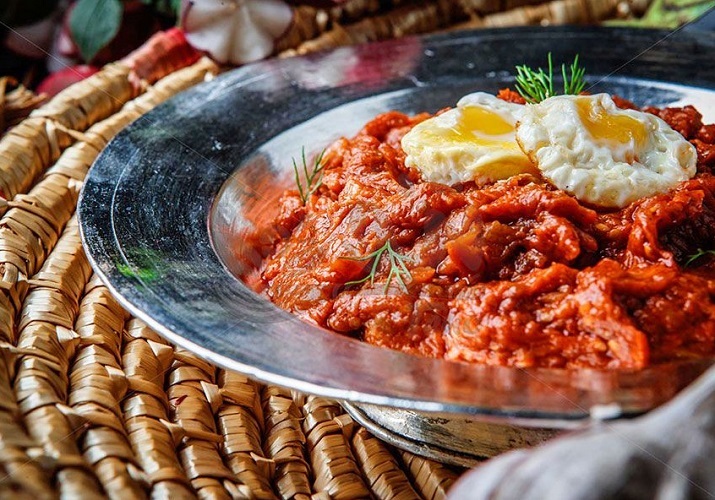 apochi.com
apochi.com
Local Clothes in Bandar-e Anzali
apochi.com
apochi.com
Gilaki clothes for women have been defined to have long shirts and short vests that are worn with floor-sweeping skirts that have colorful horizontal stripes at the bottom. Gilaki clothes for men are discerned for wearing a wide cotton belt around the waist. You can buy these clothes in Bandar-e Anzali if you are interested. However, you should know that the price of these clothes is considerably higher than in normal clothes.
apochi.com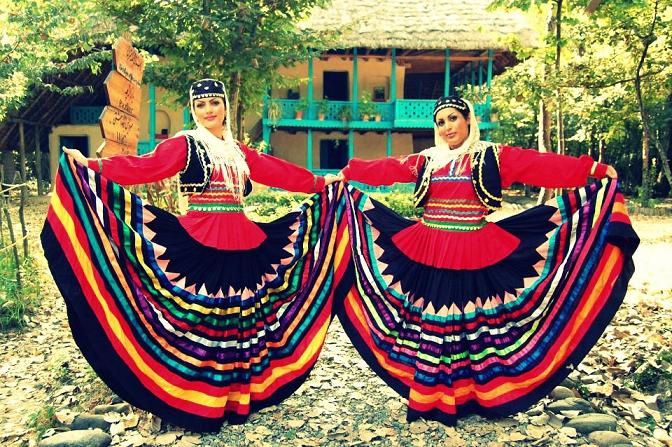 apochi.com
apochi.com
Souvenirs in Bandar-e Anzali
apochi.com
apochi.com
Undoubtedly, the first souvenir of Bandar-e Anzali or other northern cities is the northern fish. However, it is considered as souvenir mostly for Iranians as foreigners cannot take fish with themselves to long distances. Moreover, other souvenirs are olive, garlic, local vegetables, different kinds of Torshi (vegetables in vinegar), and sweets like kaka, nabati, and halva asali. Precious handicrafts are also easy to find in the local bazaars.
apochi.com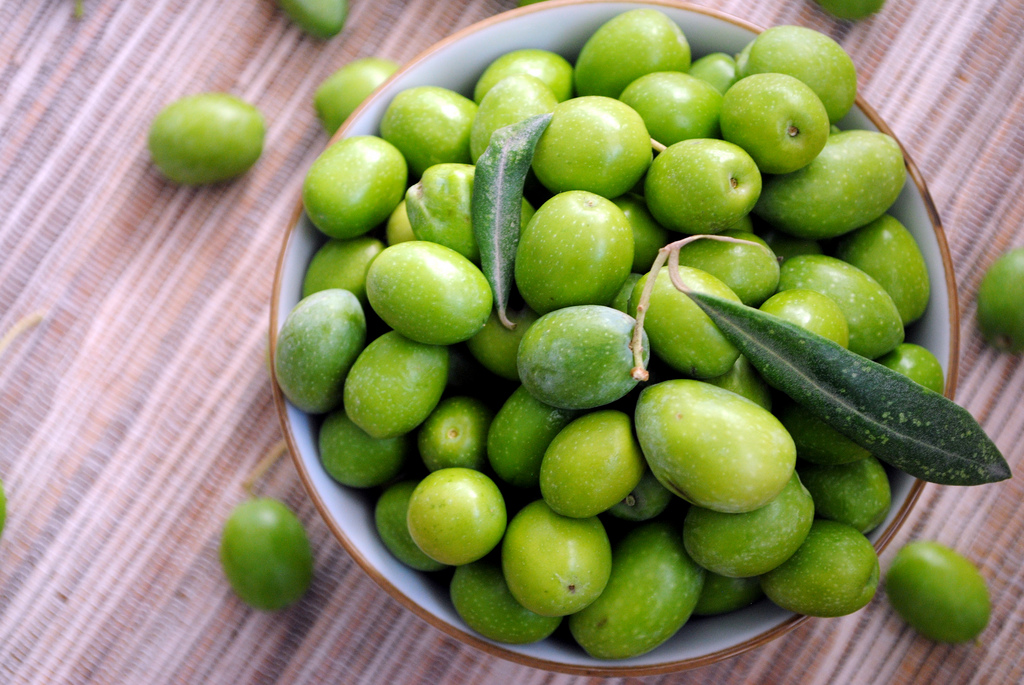 apochi.com
apochi.com
History of Bandar-e Anzali
apochi.com
apochi.com
Anzali people were the modest followers of Cyprus, the Great, first king of the Achaemenid Dynasty. Accordingly, it seems that they have taken the name of their city from Anzan, the city that is believed to be the origin of Cyprus, the Great. It is also said that the name 'Anzali' refers to its Persian meaning which is 'port' or 'dock'. The city has always been called Bandar-e Anzali throughout history unless during the Pahlavi era. Pahlavi kings decided to change the name into Bandar-e Pahlavi.
apochi.com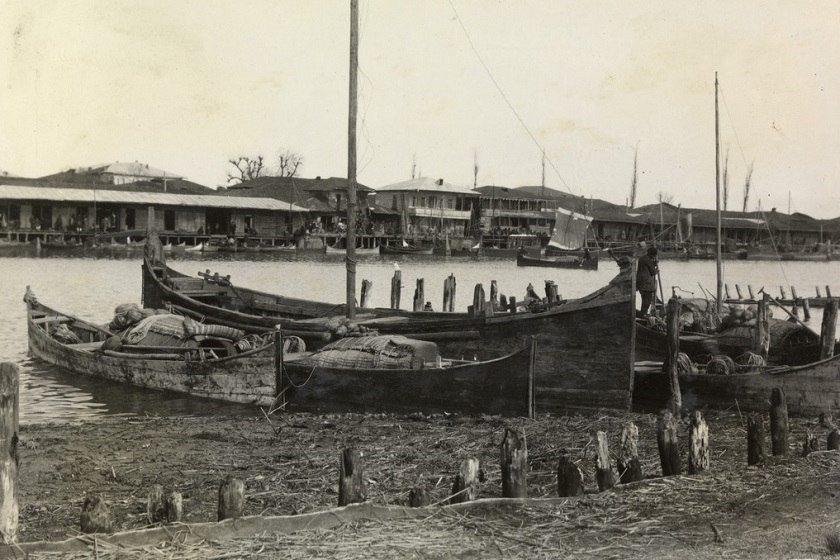 apochi.com
apochi.com
Attractions in Bandar-e Anzali
apochi.com
apochi.com
Touristic attractions in Bandar-e Anzali are categorized into historical, natural, and entertaining attractions. The most important attractions are the Caspian Sea shore and Anzali Lagoon. The Caspian Sea is the largest lake in the world and the international Anzali Lagoon is the largest lagoon in the world. Various entertaining activities like boating, fishing, and swimming can be done here. Other attractions are:
apochi.com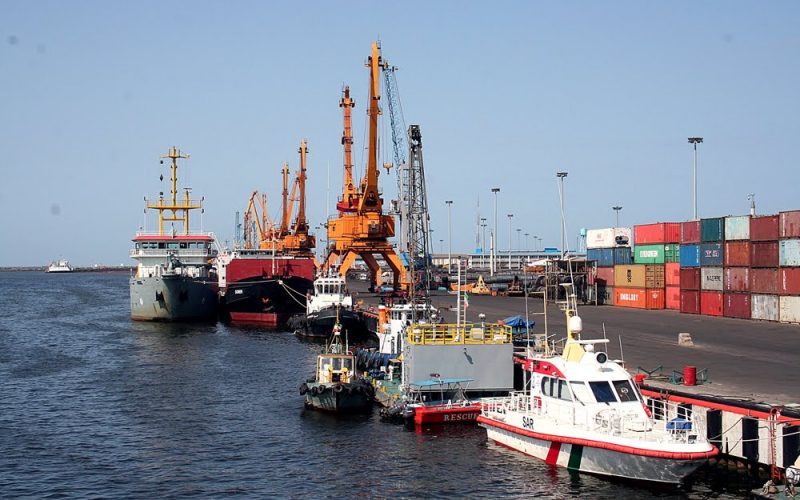 apochi.com
apochi.com
Anzali Lagoon
apochi.com
apochi.com
The international Anzali Lagoon is home to many local and immigrant birds and where different kinds of marine creatures leave their eggs. There are 1000 bird species, 50 fish species, and 100 kinds of marine plants.
apochi.com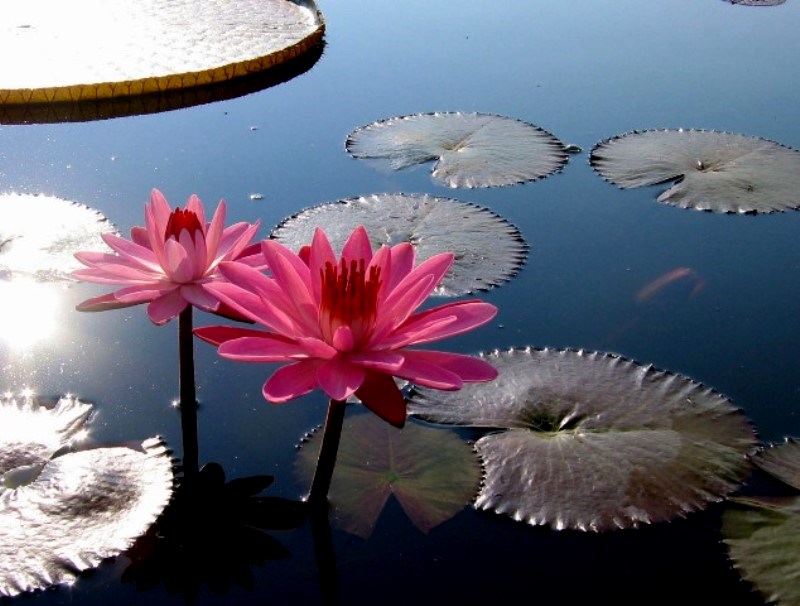 Anzali Beach Boulevard
Anzali Beach Boulevard or Anzali Beach Park is one of the oldest attractions in Bandar-e Anzali. It is considered to be the first park in Iran with a Russian style. The smell of orange trees during afternoons especially in spring and summer is a calming feature of this park.
Hafezieh
Near Anzali Beach Boulevard, a white monument is constructed which looks similar to Tomb of Hafez or Hafezieh in Shiraz, Fars province. It was built in 1932 upon the command of the municipality of the time and by German engineers. Concerts used to take place here but now painting and handicrafts exhibitions are held.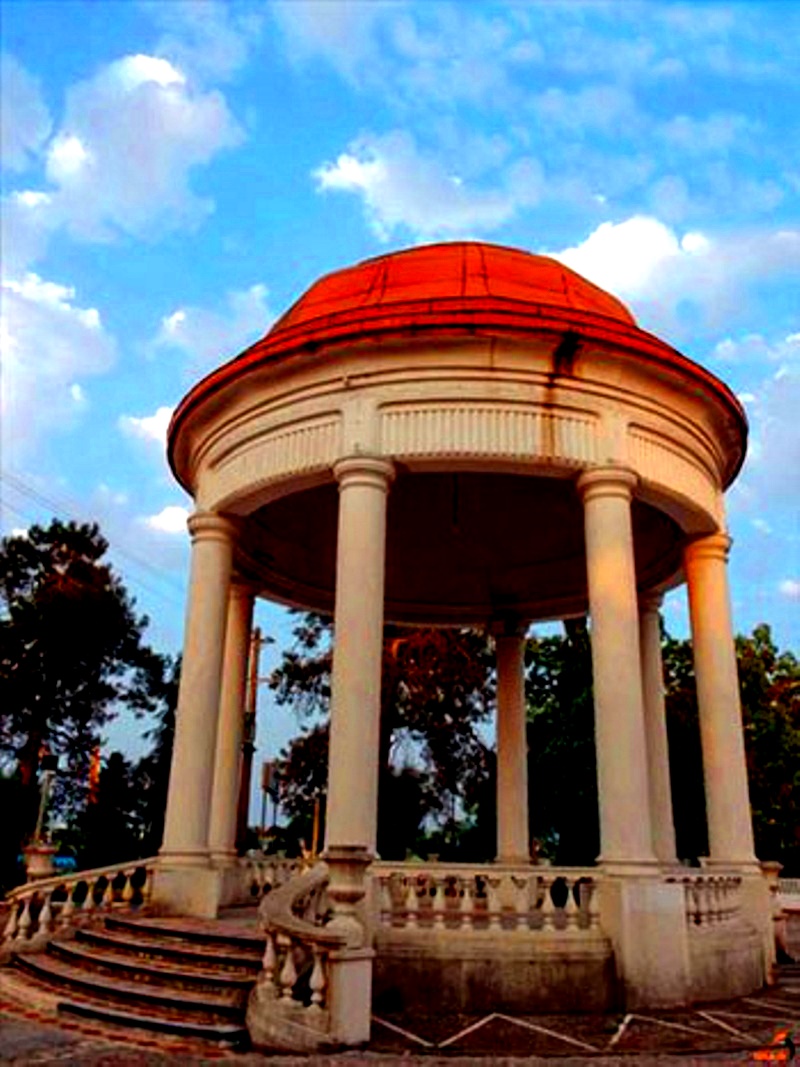 Ghazian and Anzali Bridges
In the past, when Ghazian and Anzali were two separate cities, transportations used to be via boat. To make transportations easy, Anzali Bridge and Ghazian Bridge were built in 1935.
Nezami Museum
Reza Khan, the founder of Pahlavi Dynasty, commanded on building Nezami Museum in 1929. Accordingly, Iranian engineers built this amazing structure. This beautiful mansion has large windows from where you can watch the Caspian Sea in the north, and a green garden in the south. What you can see inside this museum is the army weaponry on the one hand and some delicately artistic objects on the other. The paradox of these two different categories is one of the characteristics of this museum.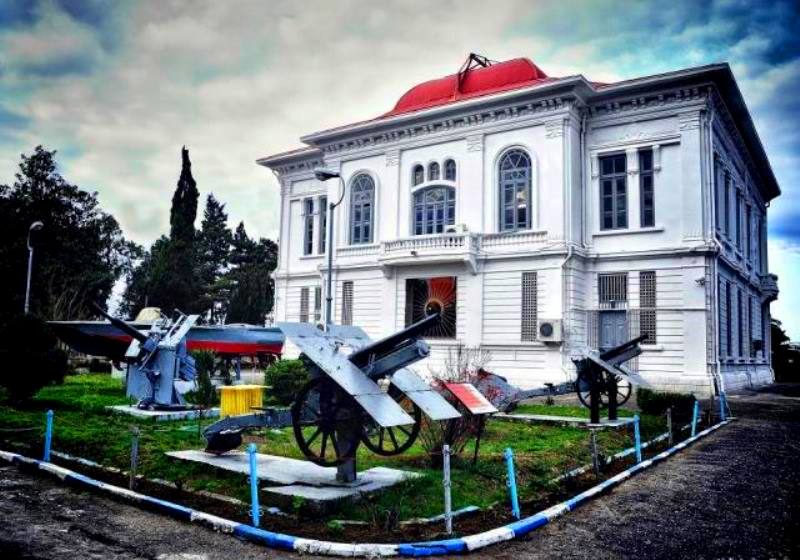 Clock Tower
Anzali Clock Tower is another old structure in Bandar-e Anzali. It was constructed upon the order of Khosro Khan Ganji, one of the rulers of Naser Addin Shah, the Qajar king.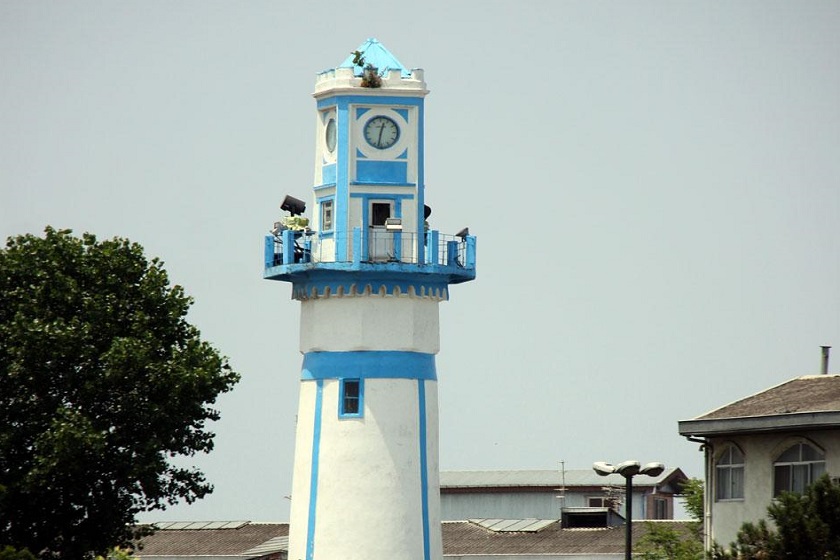 Where to Eat near Bandar-e Anzali
Ti Nan Ti Kabab Restaurant, Niloofar Abi Restaurant, Anil Kitchen, Darush Restaurant, Haj Morteza Restaurant, Anzali Pizza, Pizza Darkoob, Barkaz Café and Restaurant, Morvarid Restaurant, and a lot of other restaurants are there in Bandar-e Anzali.
Where to Stay near Bandar-e Anzali
Transfer
Don't Worry About Your Transportation in Iran Anymore!

Apochi will take care of transportation to/from IKA Airport to your final accommodation, resort, hotel, apartment or villa. Let us arrange a safe, reliable and hassle-free airport transfer for any group size and start your holidays or business trip smiling
Order Now!
How To Get To Bandar-e Anzali
by Car
In case of using your car, you can drive along Tehran-Karaj Highway until you get to Qazvin. After passing Qazvin-Rasht highway, you will be on the way to Bandar-e Anzali.
by Plane
If you prefer flying to Bandar-e Anzali, you can buy a ticket to Rasht. You can take a bus or taxi after your arrival and get to the city after moving 40 kilometers.
Other attractions in Gilan
Hotels near Bandar-e Anzali, Gilan
Book Your Domestic Flights in Iran
Ask your questions about accommodations in Shiraz from our travel experts: