Gilan Attractions
Lahijan
the Land of Delicious Cookies!
Known as the bride of Iran cities, Lahijan is famous for its delicious cookies and tea plants, but it certainly has more than that. The third most populated city of Gilan province is a popular tourist destination in the north of Iran. Stay with Apochi to discover some of its beauties …
About Lahijan
Lahijan is located about 45 kilometers far from the east side of Rasht. Some cities are hard to forget, and Lahijan is definitely one of them. The smell of sour orange blossoms and tea plants in the air will touch your soul and you will remember it vividly, even after your vacation.
In ancient Persian, Lahijan means "the land of Silk", no wonder one of the agricultural product of this 800-year-old city is silk. But tourists know Lahijan for its delicious cookies and teas.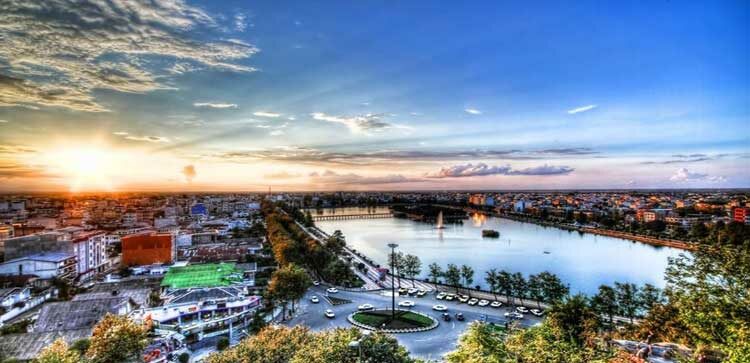 Where to Visit in Lahijan
The most famous attraction of Lahijan is Sheitan Kooh which means the evil's mountain, but don't worry! There is nothing sinister about this mountain. Unlike its name, the area is like a little paradise; the whole mountain is covered with greenery and trees. Also, there is a large pool next to the mountain.
In recent years, some facilities have been developed on the top of Sheitan Kooh which makes it much easier for tourist to climb this little mountain. If you have the strength to ascend all of this mountain's stairs, your reward is seeing a beautiful waterfall!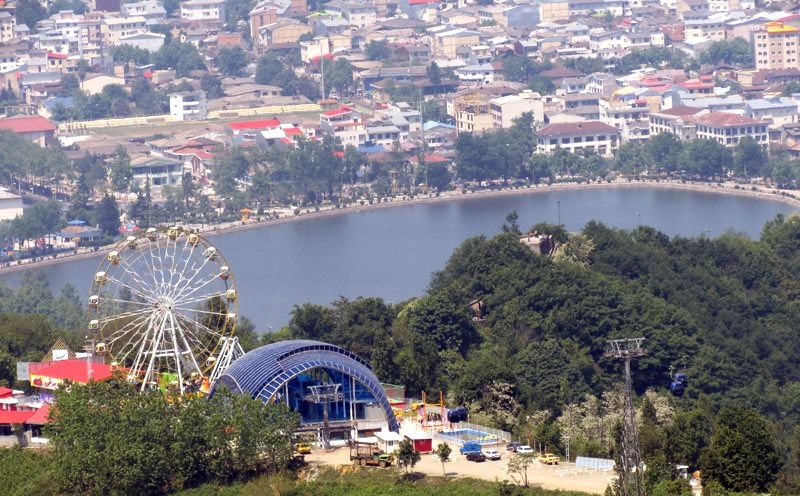 Lahijan Pool
In the sidehill of Sheitan Kooh, there is a large pool with a building in the middle of it. This building is linked to Sheitan Kooh with a wooden bridge. Based on historical records, Shah Abbas King from the Safavid dynasty ordered to build this pool. Now look at your surroundings, you have the beautiful Lahijan under your feet!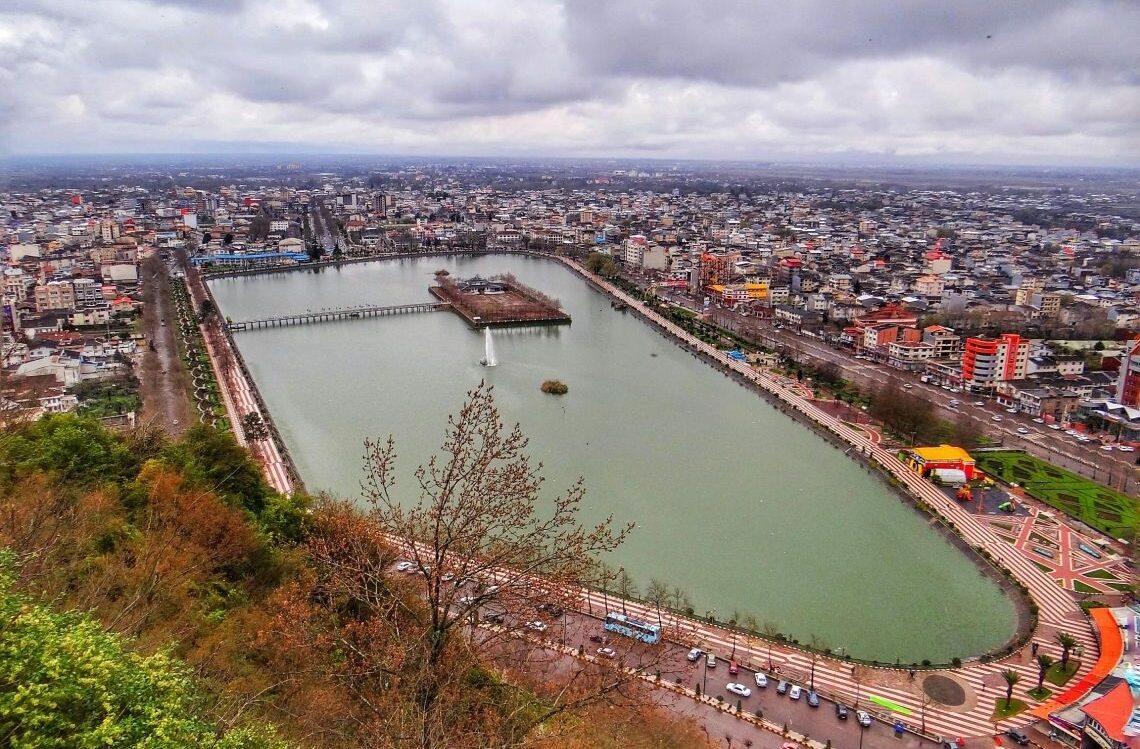 Lahijan Tele Cabin
Lahijan Tele Cabin has two stations and it gives you a great view of Sheitan Tappeh and the pool. This aerial route has a length of about 1.5 kilometers. There are some facilities in the first station such as a parking lot, an amusement park, and restaurants.
Also, a photographer will take a picture of you while you are about to enter the Tele Cabin in the first station and by the time you arrive the second station, you can buy your printed picture. It will take you about 20 minutes to reach the second station. You can stay there as long as you want and then come back again with the Tele Cabin.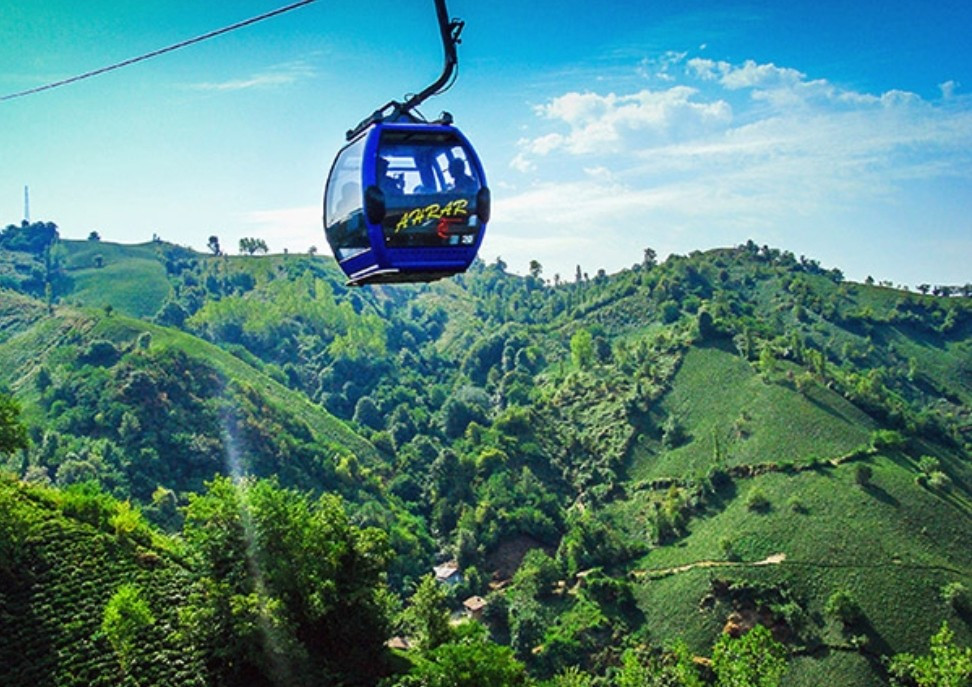 Where to Eat in Lahijan
There are a lot of restaurants with Persian and local dishes in Lahijan. Also, as the main attraction of Lahijan, Sheitan Kooh has several restaurants. Sikas Burger, Mahtab Restaurant, and Ziba Restaurant are some of these places.
Where to Stay in Lahijan
Lahijan is a touristic city; so, you can find a decent number of hotels and other types of accommodation in this city. Plus, as the density of cities in the north of Iran is high, you can find luxury or budget hotels in the nearby cities as well.
If you want to stay in a luxury hotel in this city, Raspina Hotel, Lahijan Abrishami Hotel, and Lahijan Dehdar Hotel are three of your choices. Also, you can stay in a more budget hotel Rasht, Ordibehesht Hotel and Rasht Ghadir Hotel are some of these places.
Found Lahijan interesting? Find out more …
How To Get To Lahijan
by Car
If you are in Rasht, use Langerood Road on the east. First, you get to Astaneh Ashravie and then Lahijan.
by Plane
You can fly to Rasht from Tehran Mehrabad Airport. Use a car or bus to get to Lahijan on the eastern side of Rasht.
Other attractions in Gilan
Hotels near Lahijan, Gilan
Book Your Domestic Flights in Iran
Ask your questions about accommodations in Shiraz from our travel experts: