Shiraz Attractions
Shiraz Airport
A portal to the land of literature
Shiraz International Airport (SYZ) is the second most visited and most equipped airport in Iran in terms of navigational and electronic equipment after Imam Khomeini International Airport. It is the entrance to the city of culture and poetry, Shiraz. Besides having domestic flights, it also provides international flights especially to the Arab states of the Persian Gulf. This airport is known as a military airport as well. So, if you are curious about this beautiful city and looking for the best flight deals to Shiraz, you will find the most useful tips to find cheap flights to Shiraz at Apochi.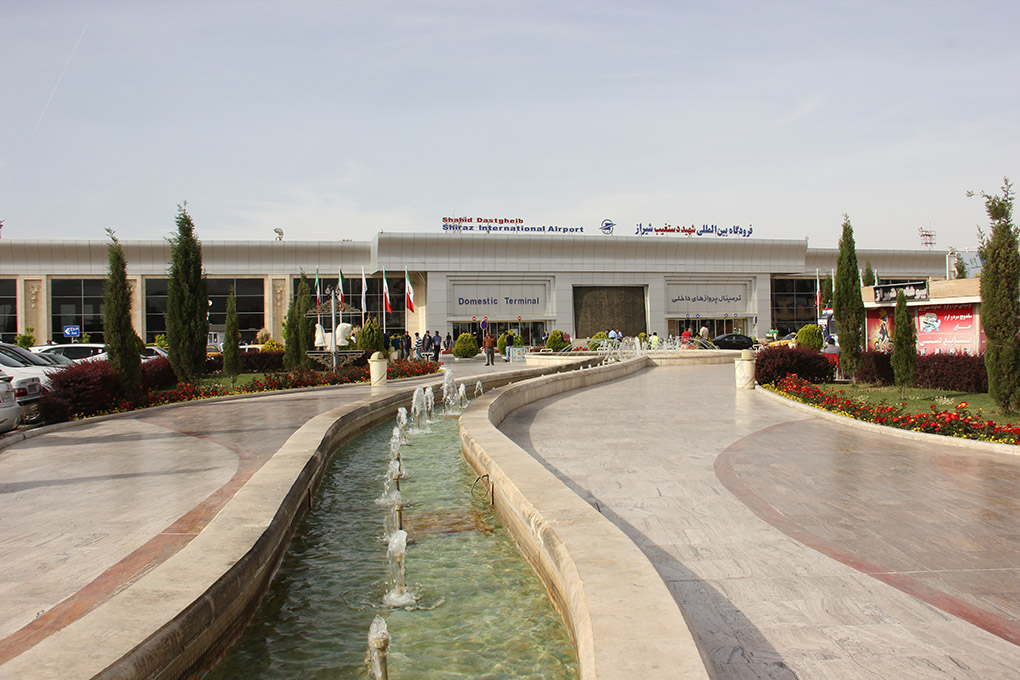 About Shiraz Airport
Shiraz International Airport (also known as Shahid Dastgheib Airport) was established in 1961. Later, in 1966, the airport was announced as an international airport. When the development plan for the airport was finished, the capacity of the airport increased to 10 million travelers per year. As mentioned before, it is the most equipped airport in Iran after Imam Khomeini International Airport. These equipment include navigational and electronic which makes it a passenger and a military airfield. Moreover, Shiraz International Airport provides 13 routes. This airport has two fight bands.
A piece of good news is that Shiraz International Airport provides the chance to get a visa on arrival (VOA) for tourists and travelers who enter Iran through this airport. Accordingly, if you are a tourist or a businessman who wants to spend some time in Iran, you just need to ask the authorities for a visa on arrival with a 2-weeks validation. You can get more information about the Iran visa here.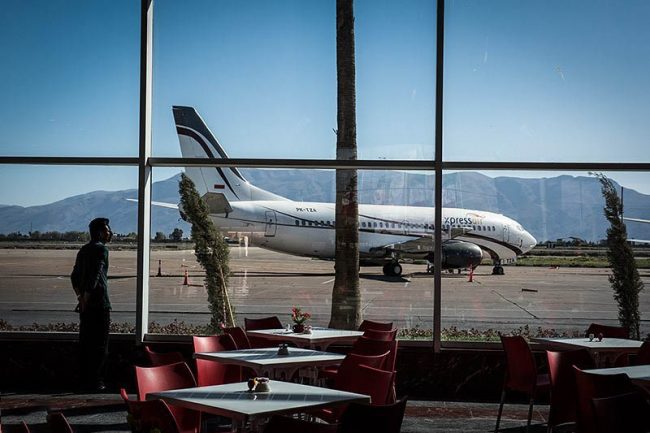 Location
Shiraz International Airport is located in the southern part of Shiraz. It is about 13 Km far from the city center. Therefore, Tomb of Hafez (Hafezieh), Narenjestan Qavam, Nasir – Ol Molk Mosque, and Karim Khan Citadel are about 20 minutes far from the airport. You can use the metro or a taxi to reach the airport.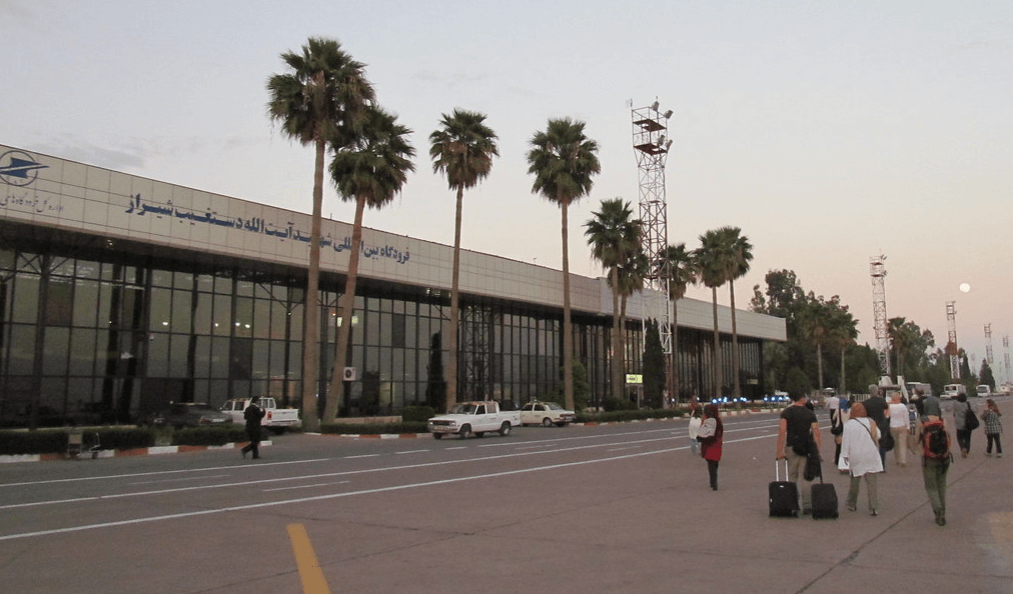 Terminals
This Airport has 2 separate terminals.
Terminal No. 1 supports domestic flights and is built on an area of 16,000 square meters.
Terminal No.2 is dedicated to international flights. The terminal includes services such as public lounge, passport control section, customs control section, cargo lounge, transit lounge, and flight information.
It is also worth mentioning that Shiraz Airport provides CIP service. This includes:
Transfer from the airplane's stairs to the station and vice versa
Doing traffics such as receiving flight card
Appropriate seat allocation and delivery of luggage and travel equipment
Hosting guests and companions during the stop-over and everything necessary for your flight.
If you want to get things done at Shiraz Airport conveniently, you can order your CIP service via [email protected].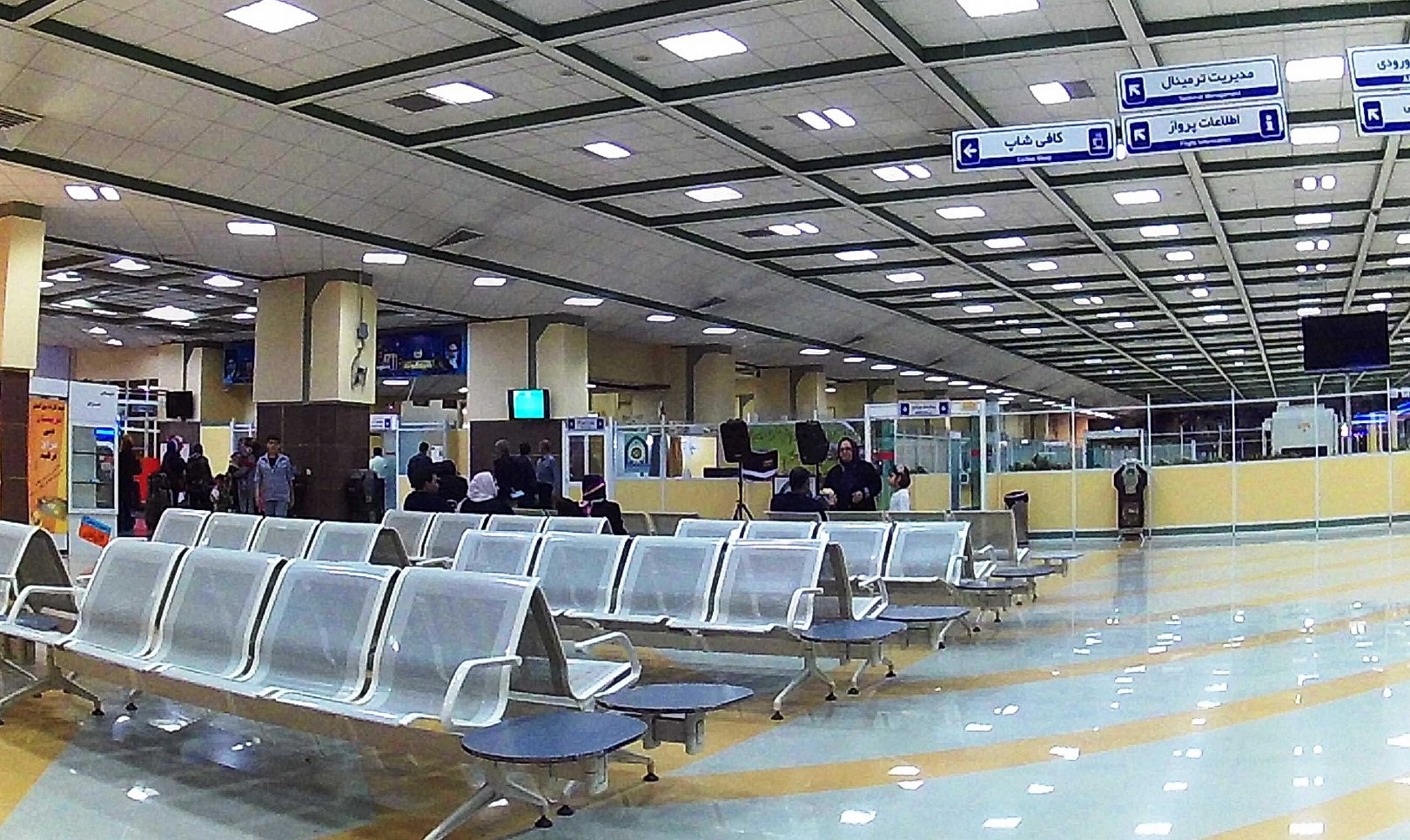 Airlines
The airlines that are actively providing domestic and international flights at Shiraz International Airport include:
Mahan Airline*
Iran Air
Aseman
Qeshm
Iran Air Tour
Caspian
Meraj Airline*
ATA
Turkish
Qatar Airline
Qeshm
Kish Air
*At the moment, due to the political sanctions and European laws, we are not allowed to sell Meraj airline and Mahan airways flight tickets. We will start selling online tickets for mentioned airlines when sanction lift again. We do apologies for inconveniences.
Shiraz International Airport currently has 33 domestic and foreign air routes. Inland routes include Tehran, Tabriz, Mashhad, Ahvaz, Isfahan, Sari, Noshahr, Abadan, Bushehr, Bandar Abbas, Kerman, Kermanshah, Larestan, Lamard, Kish, Lavan, Qeshm, Siri, Mahshahr, Khark, Assaluyeh, and Rasht. On foreign routes to countries such as Malaysia, Syria, Qatar, the United Arab Emirates (Dubai, Abu Dhabi, and Sharjah). There are also daily arrival flights from Oman to Shiraz International Airport.  Moreover, to save your precious time from looking all over the internet to find cheap flights to Shiraz, with a quick search in Apochi, you will find the best flight deals fast and easy.
Where to Stay near Shiraz Airport
Are you wondering how you can find the best hotel deals in Shiraz? well, the good news is that Apochi recommends cheap hotel deals as well as luxury hotels in Shiraz. You will have different options as accommodation near Shiraz Airport whether luxury, traditional or nice low budget hotels, Zandiye Hotel, Aryo Barzan Hotel, Panj Dari Traditional House, and Eram Hotel to mention a few. Check out TOP 4 CHEAPEST Hotels in Shiraz and TOP 4 MOST LUXURY Hotels in Shiraz to find Apochi recommendations as well.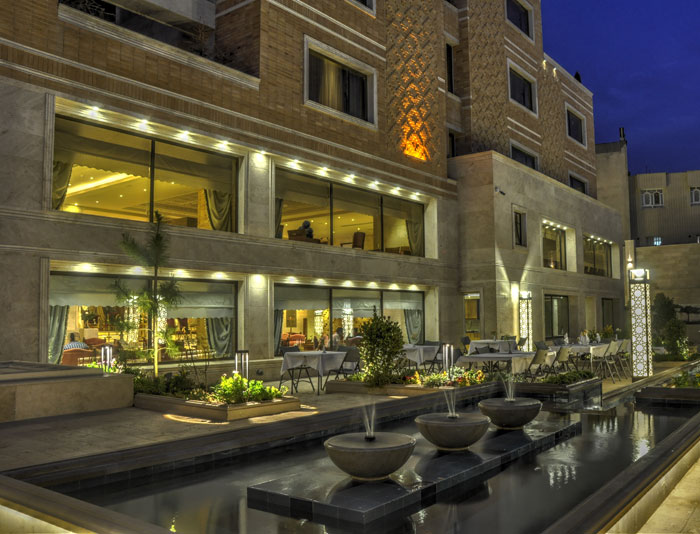 Additional Info
How To Get To Shiraz Airport
By Car
If you intend to drive to Shiraz Airport by your car, you should take Shiraz - Bandar Abbas Road. Along the road you will reach Gol-e Sorkh Sq. From the same direction drive to Dr. Shah Cheraghi St. until you reach Shiraz International Airport.
By Metro
If you want to use the metro to go Shiraz Airport you can take the Shiraz metro line # 1 to Ayatollah Dastgheib Station, which reaches to Gol-e Sorkh Sq. and then to the airport.
Other attractions in Shiraz
Hotels near Shiraz Airport, Shiraz
Book Your Hotel In Shiraz
Book Your Domestic Flights in Iran
Ask your questions about accommodations in Shiraz from our travel experts: