Mazandaran Attractions
Ramsar
a Perfect Destination
Ramsar is one of the most popular destinations in the north of Iran. This green city offers a wide range of adventurous activities and also accommodations. A lot of picturesque villages are nearby as well. Stay with Apochi to explore more about this touristic destination.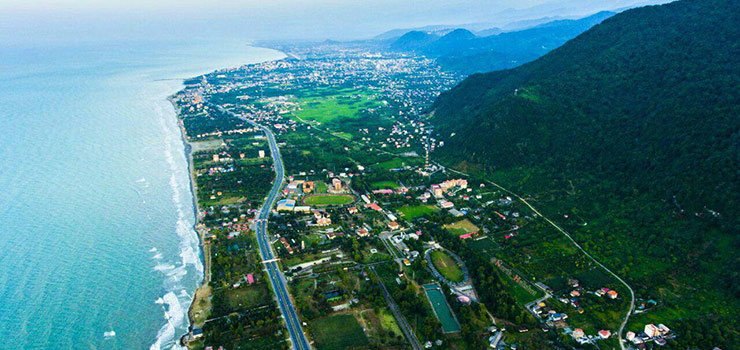 About Ramsar
Ramsar is located in the west part of Mazandaran Province. This touristic place is located between the green Alborz mountain chain and the blue waters of the Caspian Sea, making it one of the best nature destinations in Iran. The weather in Ramsar is lovely throughout the year; thus, this city is constantly welcoming tourists and visitors from all over the world.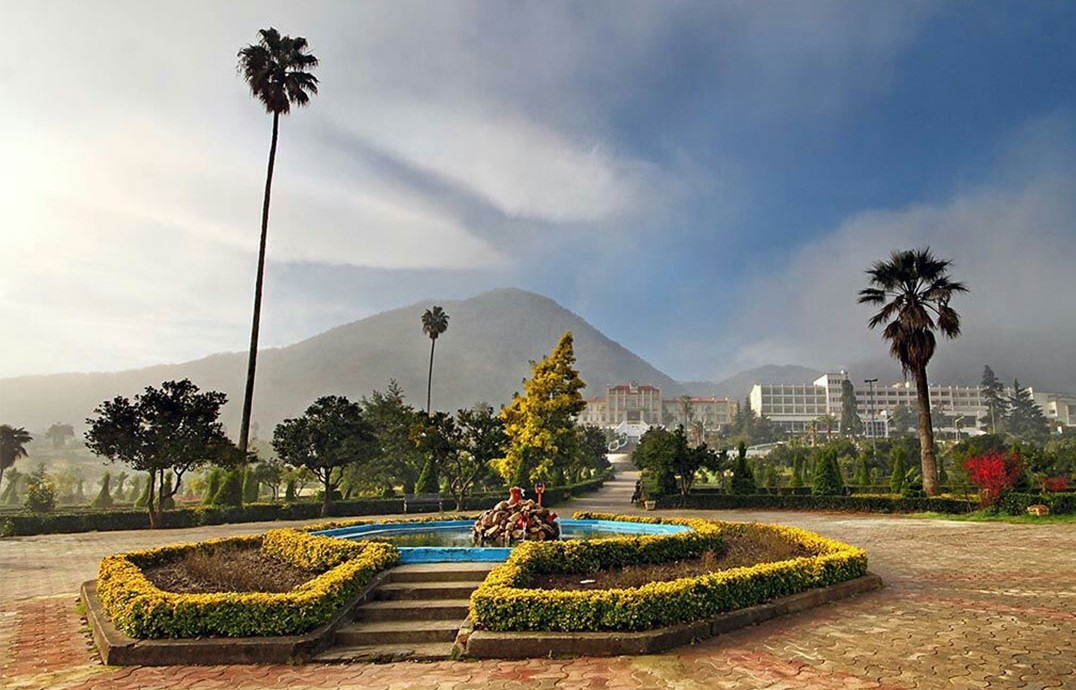 Attractions in Ramsar
Besides the wonderful nature of Ramsar, there are other attractions that you can enjoy while visiting this fantastic city. Here are some of these places: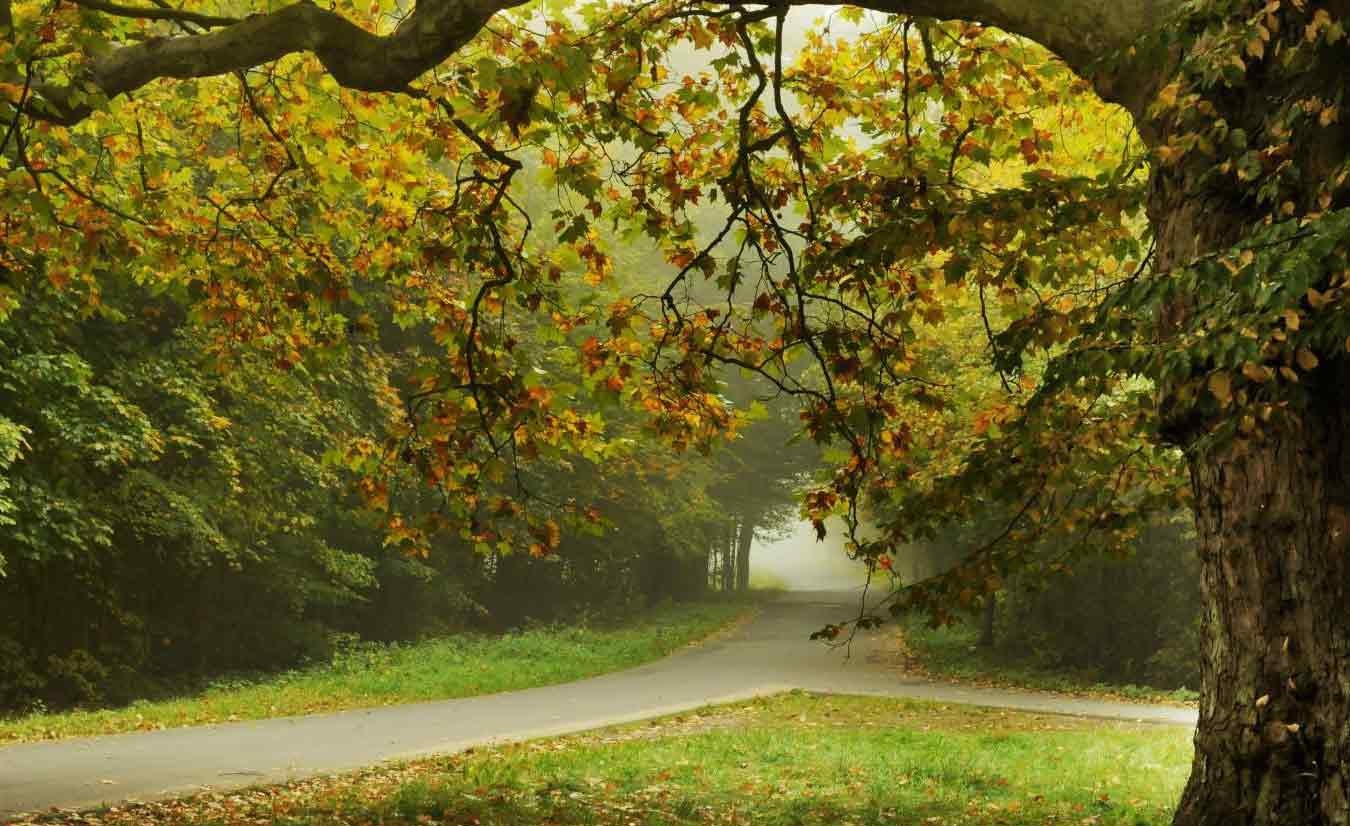 Ramsar Tele Cabin
Watching the dense green forest and the sea with an eye bird view is not an everyday experience. You can have a relaxing time while you are sitting in a Ramsar Tele cabin from a 700-meter height. Also, you can have other adventures such as enjoying several types of water leisure activities, air sports, zip lines, hanging bridges, carting, amusement park, and shopping malls.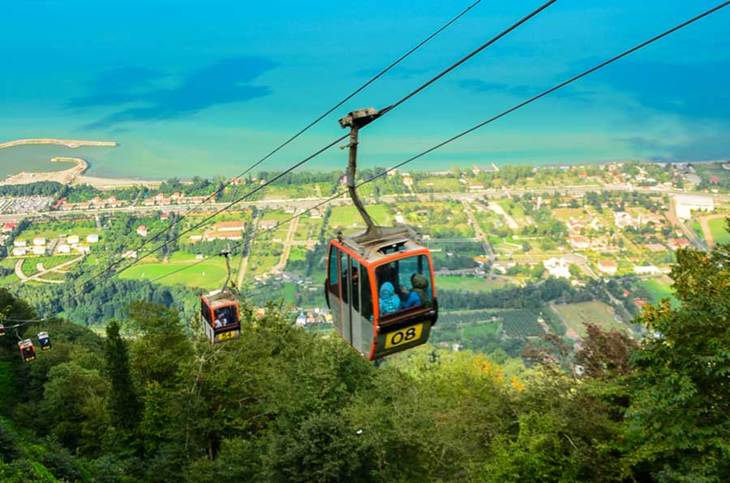 Mar Mar Palace
Mar Mar Palace (mar mar = marble) is a historical building that was built during the Pahlavi era. This complex consists of a big garden full of rare vegetative types and a majestic palace in the middle of it. This place was the summer house of the Pahlavis, the royal family of Iran. The most eye-catching feature of this place is the architecture. This palace has a wonderful ceiling and four huge pillars. A stone tiger, bronze and marble statues, antique paintings, valuable Persian carpets, crystals, artful woodcarvings, and stuccos are other interesting objects in this castle.
Moalem Boulevard
Moalem Boulevard is in the heart of Ramsar and it connects the forests to the Caspian Sea. This lovely boulevard was built during the Pahlavi era and its former name was Casino Boulevard. A lovely walk on this boulevard and watch its symmetrical tall palm trees is a must while you are in Ramsar.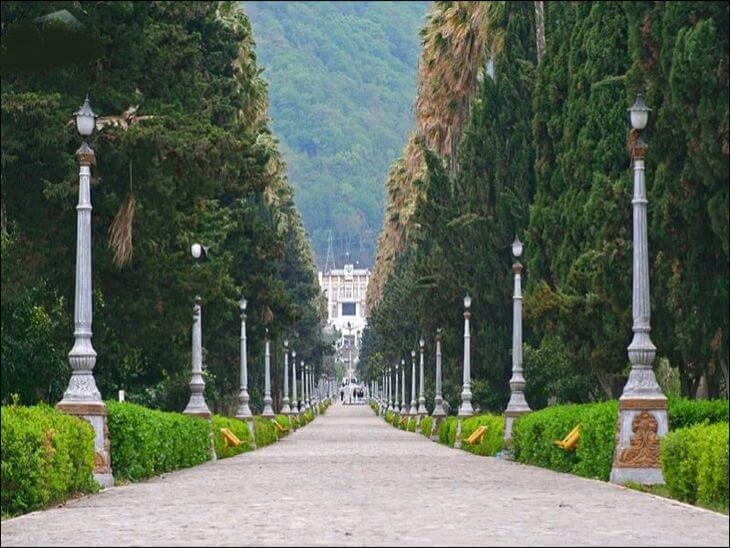 Location of Ramsar
Apart from the city and the numerous activities that you can do, there are many wonders in the environs. You can have an unforgettable trip to the dreamy Javaher Deh Village. Alasht, Filband, and Alimestan are other destinations that you can visit in the wonderful Mazandaran Province.
As you are near Gilan Province, you can visit Masal, Masouleh, Deilaman, Fuman, Lahijan, Bandar-e Anzali, and Rasht Shahrdari Square.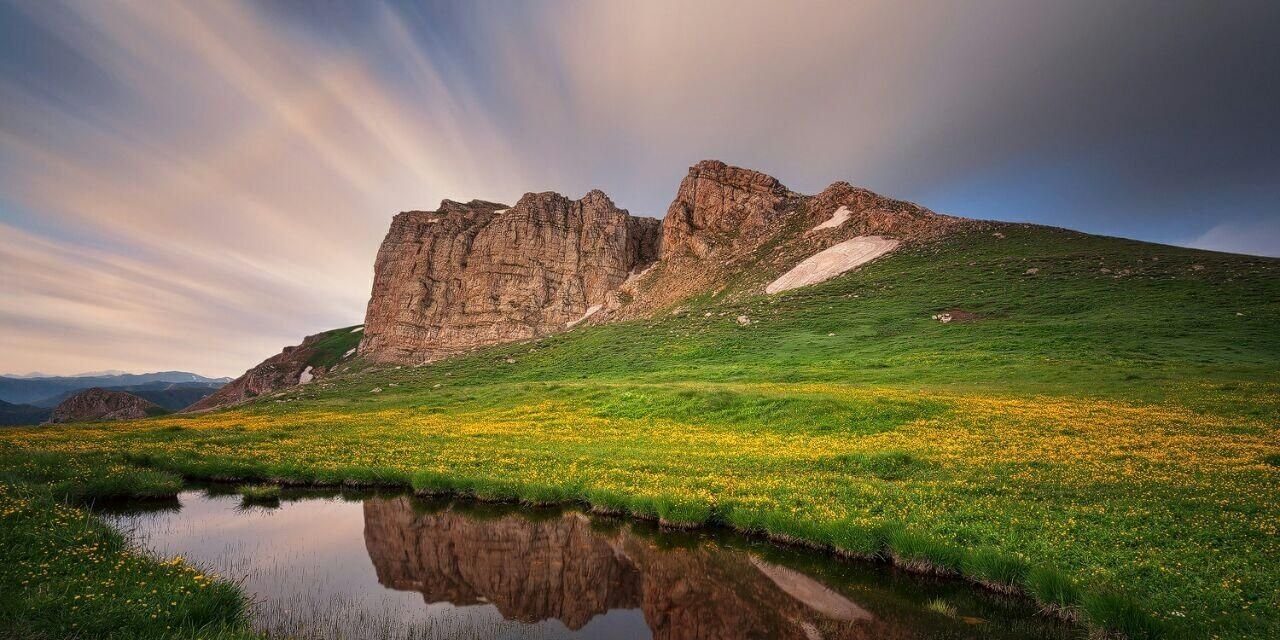 Where to Eat in Ramsar
There are a lot of fine restaurants in Ramsar where you can try delicious Persian and traditional dishes. Keshti Restaurant, Hamid Restaurant, and Hani Restaurant are some of them.
Where to Stay in Ramsar
If you wish to stay in a luxury hotel in Ramsar, you can choose Ramsar Azadi Hotel and Ramsar Bame Sabz Hotel. If you want to stay in a more affordable and budget place Ramsar Kowsar Apartment Hotel, and Javaherdeh Mahtab Hotel are your options.
Found Ramsar interesting? Explore more…
How To Get To Ramsar
By Bus
You can get a bus ticket to Ramsar in some Bus Terminals in Tehran like Azadi Terminal.
By Plane
You can book a flight to Ramsar from Tehran.
Other attractions in Mazandaran
Hotels near Ramsar, Mazandaran
Book Your Hotel In Mazandaran
Book Your Domestic Flights in Iran
Ask your questions about accommodations in Shiraz from our travel experts: