Gilan Attractions
Masouleh
A Town on a Mountain
Masouleh is a historical and touristic town and is a perfect work of architecture. It is known for its architectural style in which "the yard of the building above is the roof of the building below". It is the first alive historical town in Iran that is registered on the National Heritage Sites list in 1975. One interesting point to know is that the height of the lowest part to the highest part is about 120 meters. The beautiful mist of the town has made it even more attractive in the eye of the visitors.
apochi.com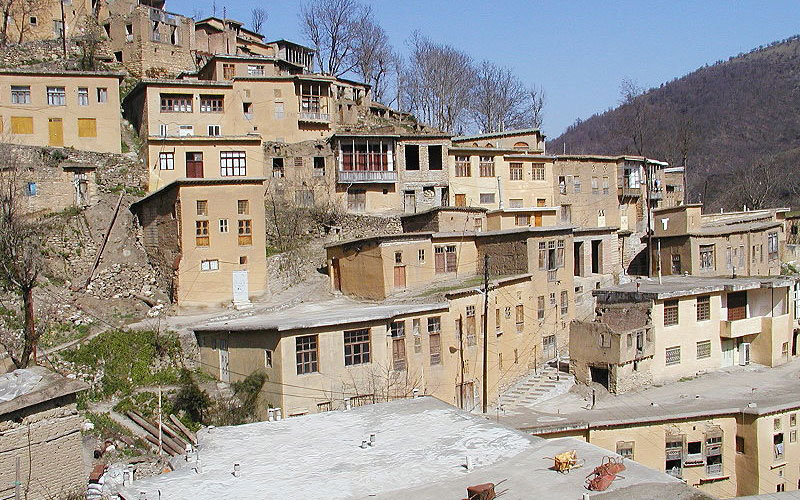 apochi.com
apochi.com
About Masouleh
apochi.com
apochi.com
Masouleh is 60 kilometers away from Rasht city, the center of Gilan province. According to different sources, the town is about 800 to 1000 years old. You can get to know the history, nature, and culture of the locals and experience how it feels like to live like them. Almost every season, the town gets covered by a soft mist. It is so pleasant to the eye that you might change your mind about entering the town and watch it from afar instead.
The architecture is, of course, the first drive for visiting this town. However, the mountains, forests, green countryside, waterfall, all in all, are other features of Masouleh that attract people. The north, south, and west of the central part of the town are directed toward the mountains, and the east views the eye-catching valleys. The roofs of the houses are used as pedestrians for the locals in addition to the yard to the upper house. The owners of the houses have already got along with making a part of their house a public area. People can only move on foot and vehicles are not allowed regarding the structure of houses and stairways.
Iran's government has fully understood the historical and natural values of the land and it is highly preserved by responsible organizations. It was also registered on the National Heritage Sites list in 1975.
apochi.com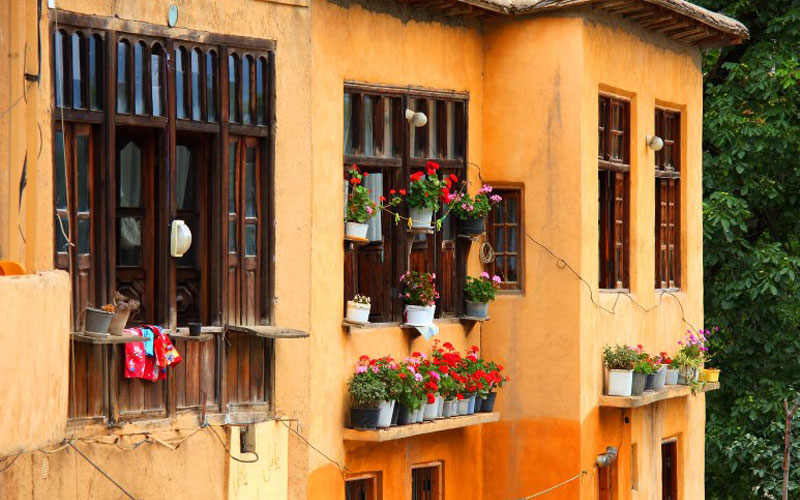 apochi.com
apochi.com
Architecture of Masouleh
apochi.com
apochi.com
The architecture of Masouleh is traced back to Zandiyeh Era. The special architecture of this region has caused a totally unfamiliar style to the strangers. The architecture of this town is called Extrovert Architecture. This form is a typical kind that is used in the north of Iran as there is a lot of green hills and mountains. Accordingly, the region necessitates the houses to have an extrovert form. Extrovert architecture means that the houses have a lot of windows and balconies or open spatial layouts in general. These open layouts work as an air conditioner for the houses and make great use of wind currents. Moreover, they are more like a vertical chain instead of horizontal linear houses of civil areas. This style has given the houses the flexibility to be used both as private property and public pedestrian.
The houses are not built too low at the mountainside to be exposed to the flooding danger. On the other hand, it is not too high either to be too cold to live in winter. The middle of the mountain is the best part and is where the houses are located.
apochi.com

apochi.com
apochi.com
House Structures in Masouleh
apochi.com
apochi.com
The houses in Masouleh are in Persian yellow color so that they are easier to be recognized in the dense mist. The yellow mud is renewed every year by the owners to preserve the colors of their houses. The two-floor houses are made of different parts like entrance, basement, toilet, guest room, winter room with a hall and small veranda, sitting room, and stairs that connect the ground floor to the second floor. Stone, brick, and wood are the used materials in the houses. Houses are built on a monolith stone in which natural water sources exist.
apochi.com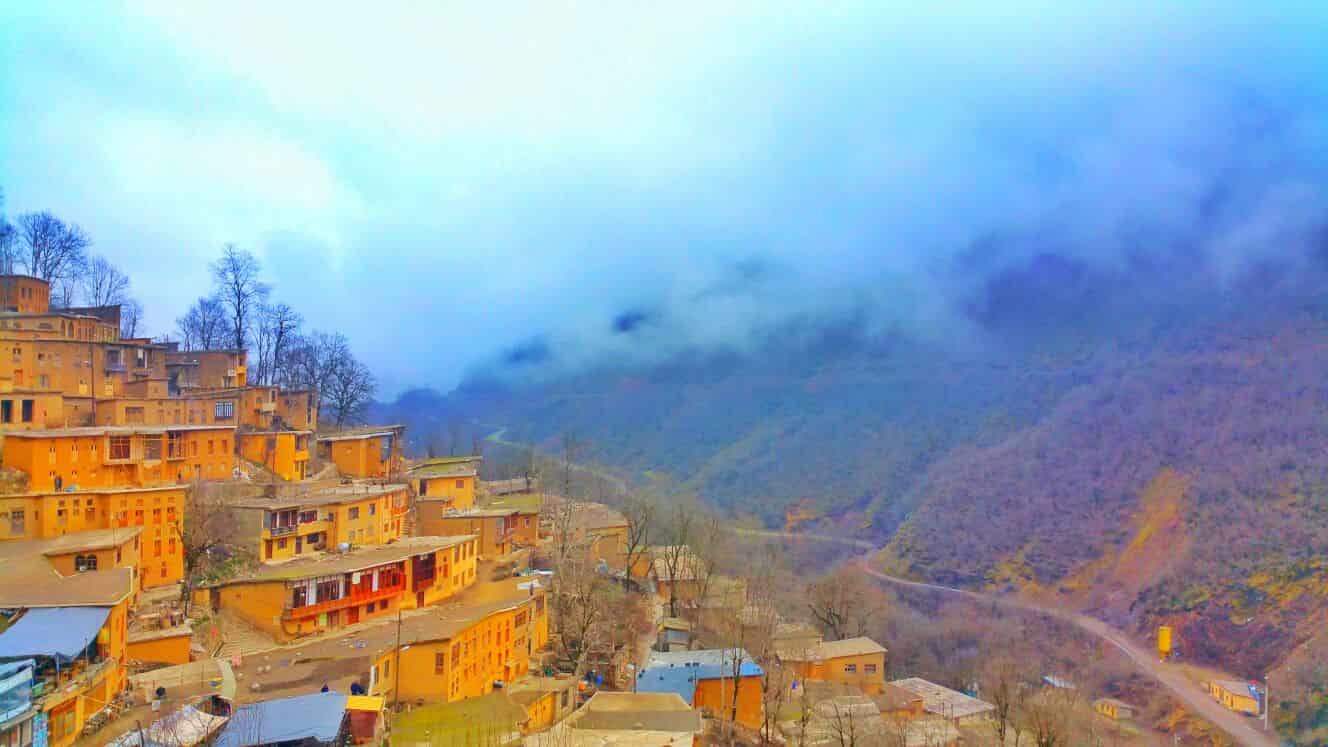 apochi.com
apochi.com
Museums in Masouleh
apochi.com
apochi.com
There are three museums in Masouleh. They manifest natural history, cultural heritage, and religious beliefs of this town.
apochi.com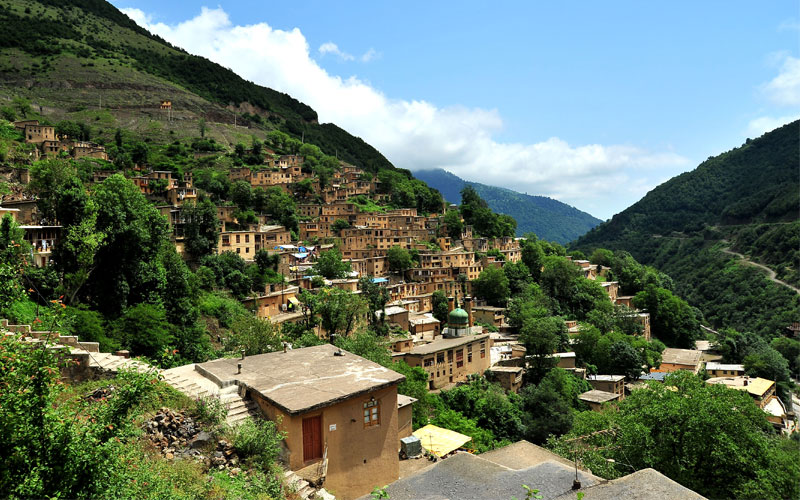 apochi.com
apochi.com
Masouleh Bazaar
apochi.com
apochi.com
Experience the joy and liveliness of the traditional bazaar of Masouleh. The simplicity and happiness of the locals make you understand why this bazaar is called the 'beating heart of Masouleh'. People sell their own products in this bazaar which makes it a great place to buy souvenirs.
apochi.com
apochi.com
apochi.com
Souvenirs of Masouleh
apochi.com
apochi.com
As souvenirs, you can buy both local handicrafts and fresh delicious snacks. The most popular souvenirs in this town are small and large knitted dolls that are the artworks of local women. Pomegranate sauce, fruit rolls, and dried vegetables are the things you can enjoy eating. Clay containers, colorful woolen socks, Giveh (traditional shoes of the northern people in Iran), rugs, and straw handicrafts are other souvenirs you can buy here.
apochi.com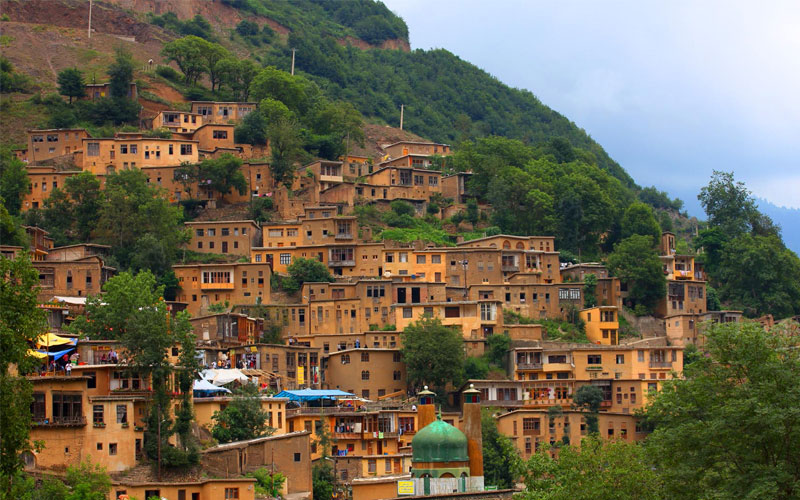 apochi.com
apochi.com
When to Visit Masouleh
apochi.com
apochi.com
There is no particular season we can recommend visiting this amazing town. Every season has its own beauties in this heavenly land. Hence, feel free to choose it for your next vacation.
apochi.com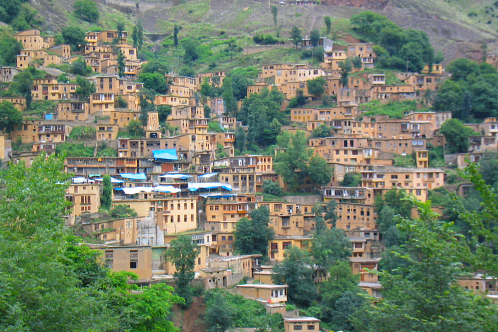 apochi.com
apochi.com
Where to Eat near Masouleh
apochi.com
apochi.com
Dehkadeh Abshar Restaurant, Mah Salar Kooh Restaurant, Rouhi Brothers Restaurant, Aria Hotel and Restaurant, Four Season Masooleh Restaurant, and Momenian Brothers Restaurant and Café are the places that you can find in Masouleh.
apochi.com
apochi.com
Where to Stay near Masouleh
apochi.com
apochi.com
The closest town to Masouleh in which you can reside in is Anzali. Luxury Hotels in Anzali are Behesht Talab Hotel, Sefid Kenar Hotel, and Dolphin Hotel. If you like to stay in a cheap hotel in Anzali, we would recommend the 2-star Iran Hotel, the 3-star Naze Khazar Apartment Hotel, and the 2-star Amiran Hotel.
If you are looking for luxury hotels in other towns of Gilan province, we can offer Kadoos Grand Hotel in Rasht, Respina Hotel in Lahijan, Espinas Astara Hotel in Astara, and Fuman Moein Hotel in Fuman. For a budget stay in Gilan province, you can choose the 2-star Rasht Ghadir Hotel, the 3-star Rasht Saboori Apartment Hotel, and Rasht Ordibehesht Hotel, all located in Rasht.
Iranian Tourist Sim Card
Don't worry about your phone costs while traveling in Iran

Always Connected
Cheapest price and Best Quality
Access to the Internet Everywhere
4G/LTE internet speed
Easy to use
Order Now!
How To Get To Masouleh
by Car
If you want to go by your car from Tehran, you can take Tehran-Karaj Road and after passing Qazvin, Rasht, and Fuman, you will get to Masouleh.
by Bus
If you prefer buses from Tehran, you can take Tehran-Rasht buses. When arrived in Rasht, you can take local buses or taxis to Fuman. If you take minibusses or taxis in Fuman, you can get to Masouleh.
by Plane
If you rather flying from Tehran to Rasht, you can buy Tehran-Rasht flight tickets. Then, take a bus or taxi to Fuman, and then to Masouleh.
Other attractions in Gilan
Hotels near Masouleh, Gilan
Book Your Domestic Flights in Iran
Ask your questions about accommodations in Shiraz from our travel experts: