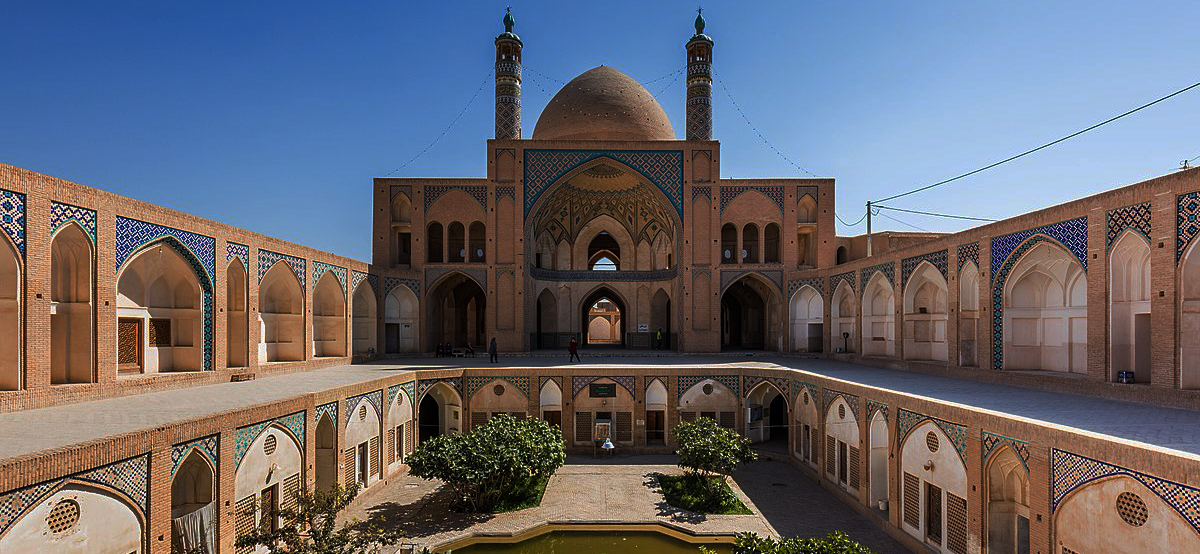 Kashan Attractions
Agha Bozorg Mosque
Charming Architecture
Like many other historical mosques in Iran, Agha Bozorg Mosque is also not just a mosque, but a school as well. Besides, you can enjoy watching great works of Persian art and architectures in this great monument. Let's have a closer look at this historical building.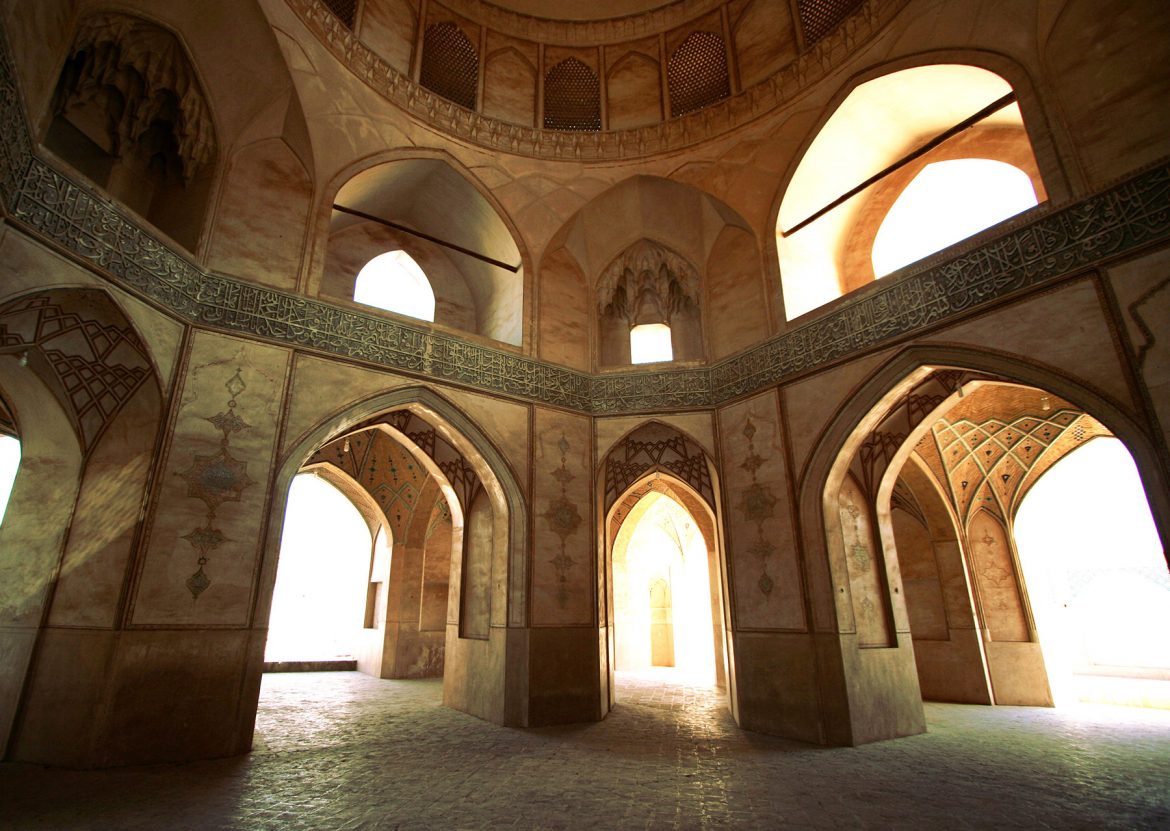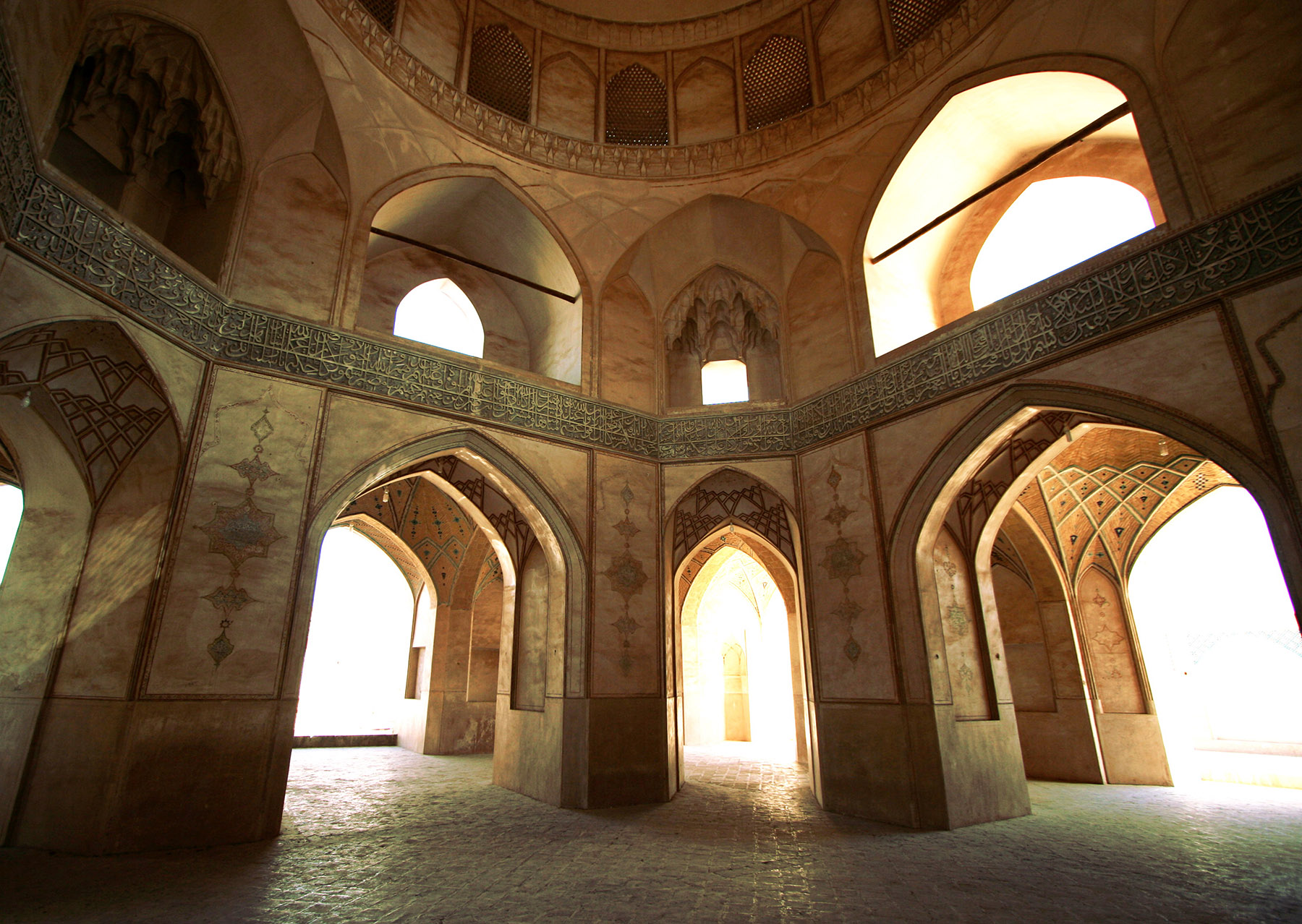 Architecture of Agha Bozorg Mosque
Agha Bozorg Mosque was built in the late 18th century. This lovely mosque has a lively backyard and also an oasis hidden underground level for praying ceremonies. The most eye-catching feature of this place is definitely its blue and turquoise tiles which are tactfully and beautifully placed next to each other to form interesting Persian geometric patterns. you can find another charming item of Persian architecture in the yard. The central courtyard and the lovely pool in the middle are good examples of this art. Another place for you to wonder about this structure is the ceiling under the dome. Generally speaking, you should NEVER forget to look at the ceilings in Persian historical sites. Also, there was a religious school next to the mosque that they both merged together to form a united building. This place even has Badgir, the traditional wind-catcher in Persian architecture that worked as an air-conditioner for the building. All of these items represent the simple life of both people and rulers of Kashan many years ago. Best thing to do in this mosque, except worshiping its beauty, of course, is to take your camera and capture little interesting details that you find in every corner of this majestic mosque.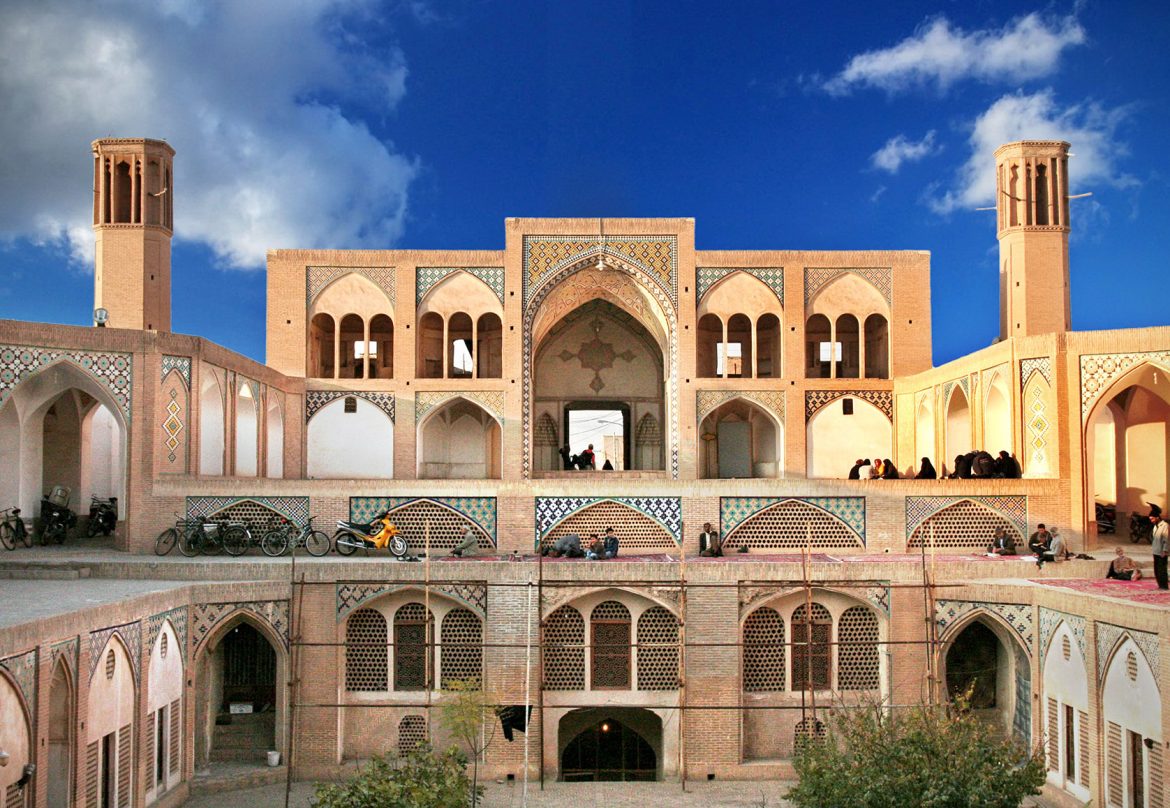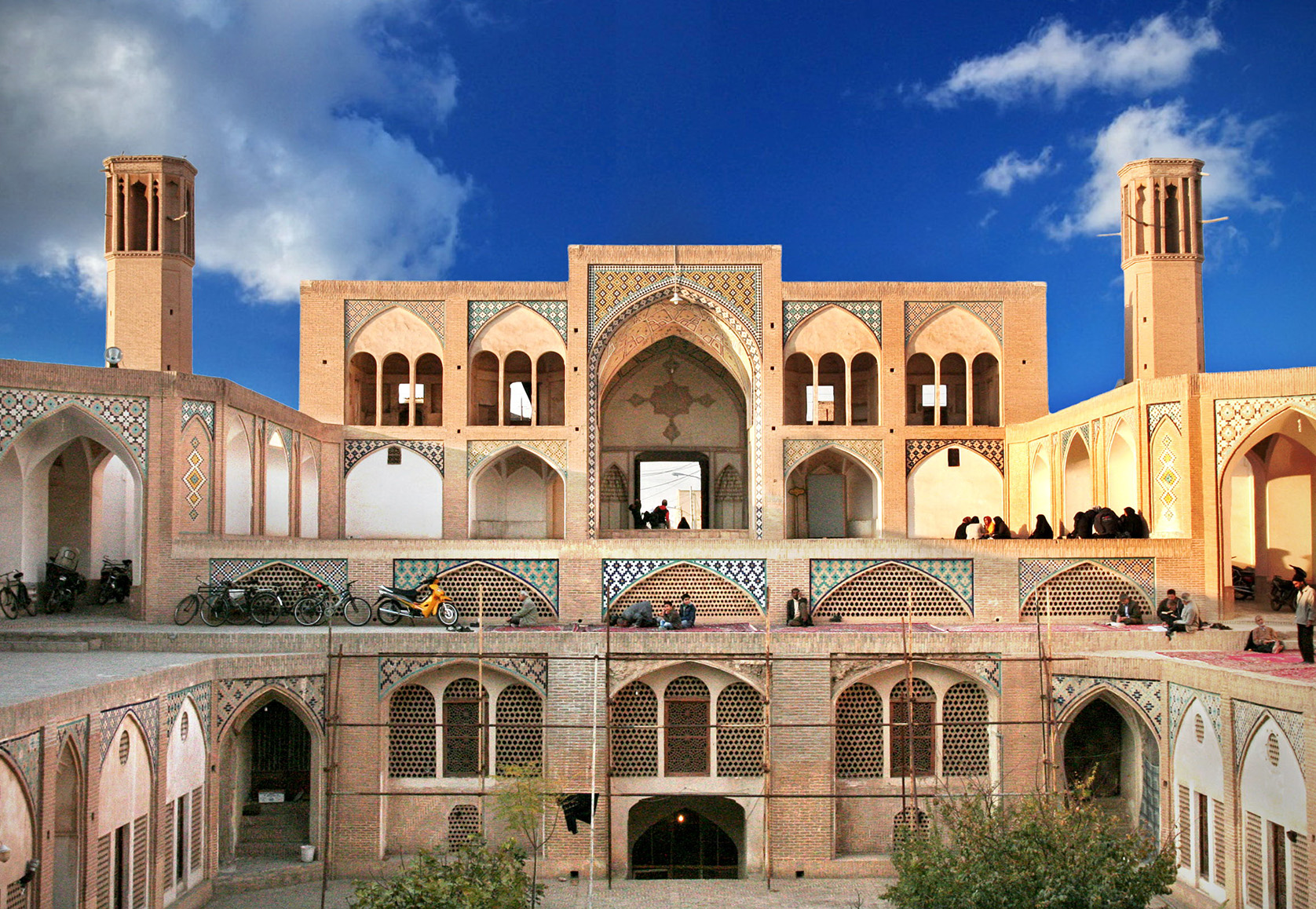 Location of Agha Bozorg Mosque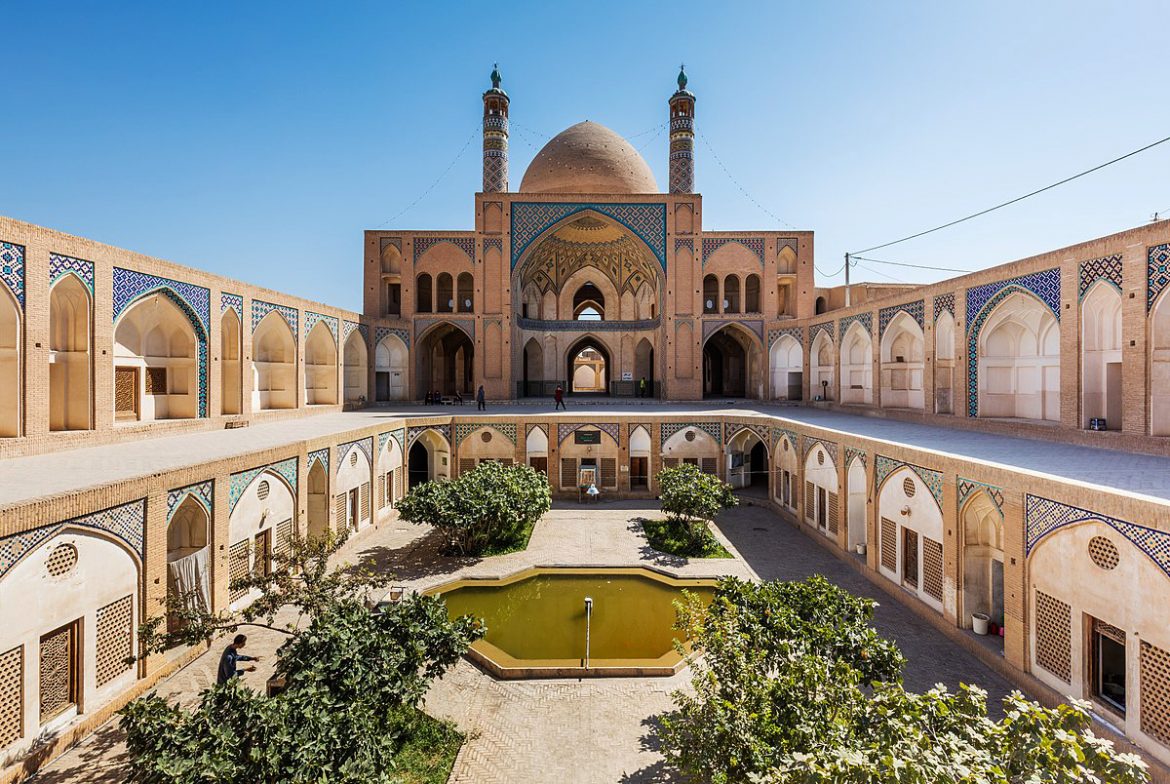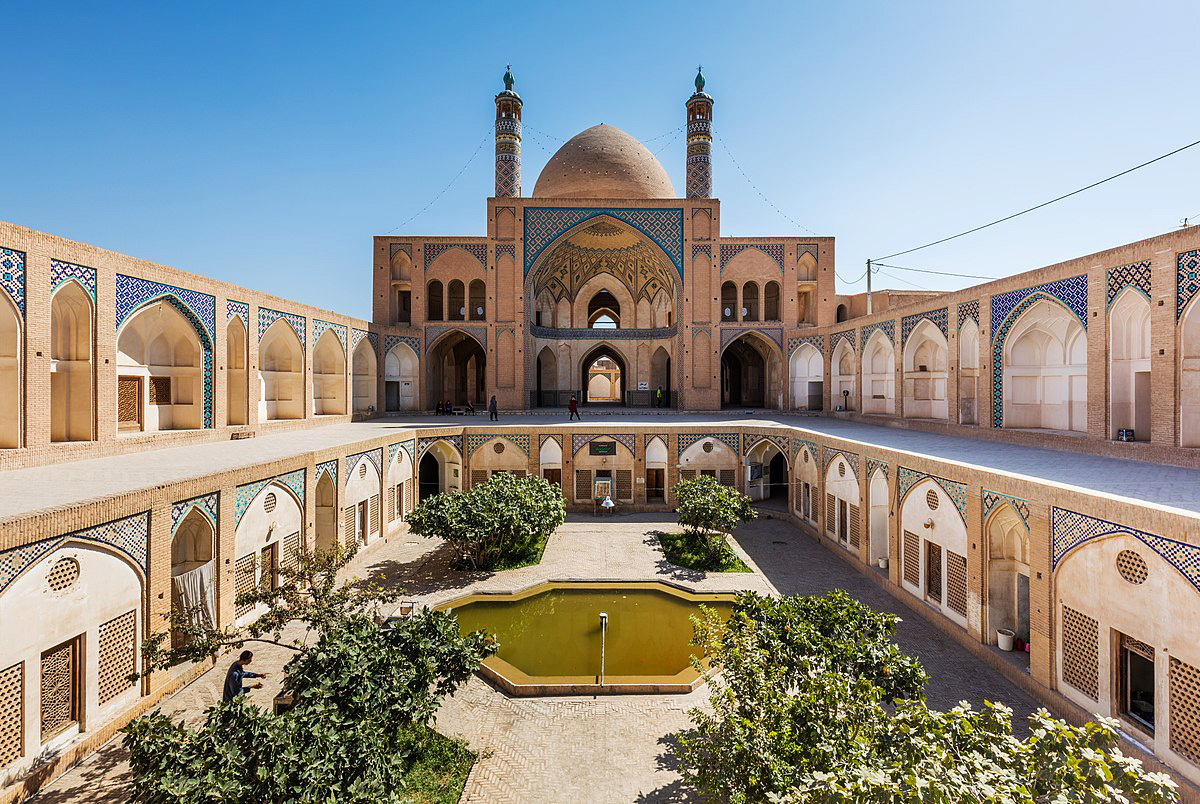 Where to Eat near Agha Bozorg Mosque
Watching this huge dome and pillars got you hungry? Well, time to eat! If you are looking for a place to enjoy a meal near Agha Bozorg Mosque maybe we can help you. Abbasi Traditional Persian Restaurant, Mozaffari Traditional Restaurant, Sotoodeh Restaurant, and Shandiz Restaurant are some of your choices. And, you can try 
Manouchehri House Hotel
restaurants and
Saraye Ameri Hotel
restaurants.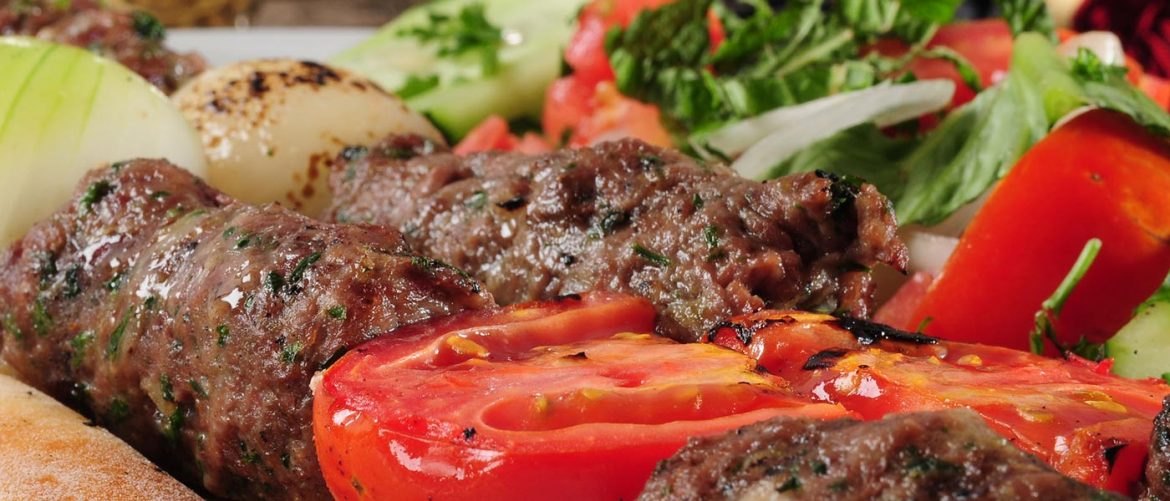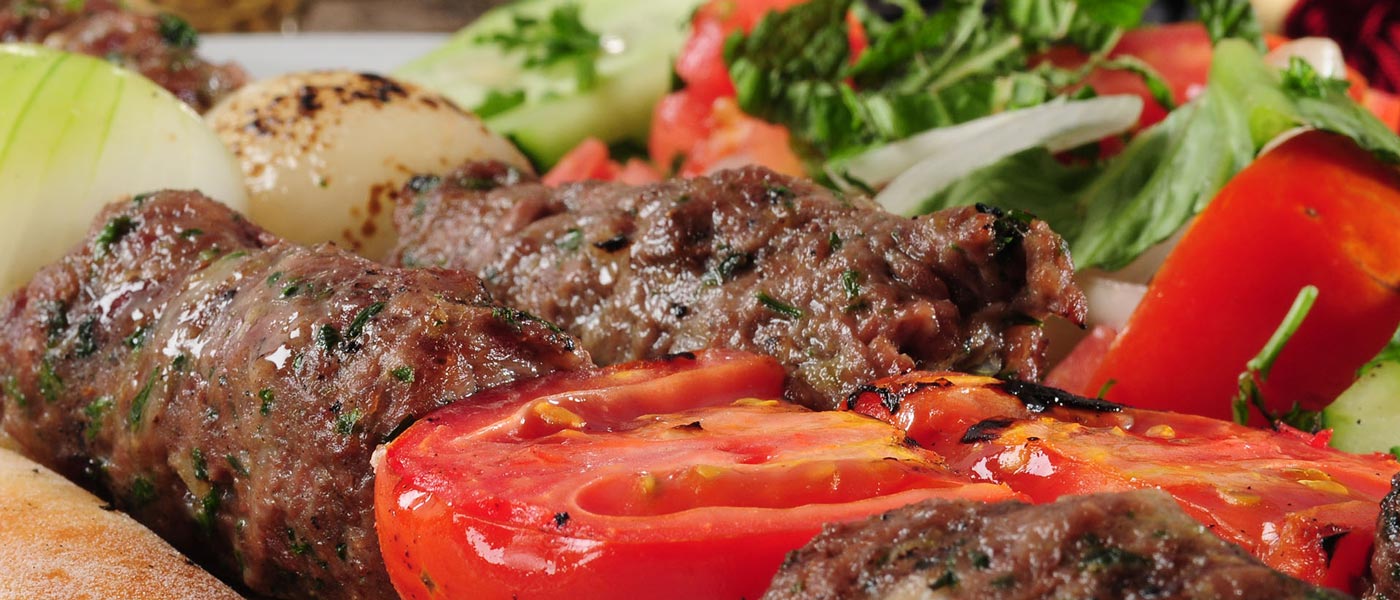 Where to Stay near near Agha Bozorg Mosque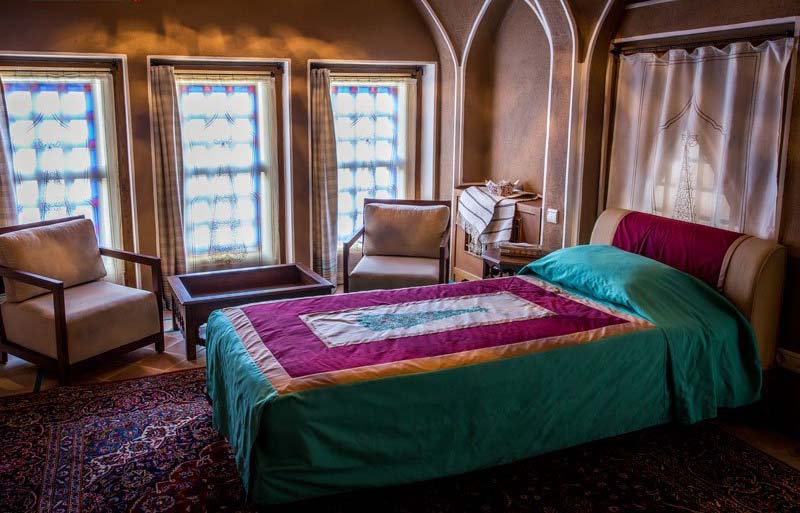 Iranian Tourist Card
Do not bring cash to Iran!

As you may know, using international credit cards is not possible in Iran after political sanctions against Iran.
Apochi offers Iranian Tourist Card to foreign travelers:

100% Safe and online, No ATM fee for withdrawal
Secure and easy way to use your money in Iran
Acceptable in all shops, restaurants and ATM machines in Iran
Pay as locals
Exchange rate based on Central Bank of Iran.
Order Now!
Found Agha Bozorg Mosque interesting? Explore more…
Agha Bozorg Mosque Location
How To Get To Agha Bozorg Mosque
by Car
Find Kamal-ol Molk Sq., and then turn to Fazel Naraghi St., the first alley from left is Agha Bozorg Mosque Alley.
on Foot
Find Kamal-ol Molk Sq. as a landmark, and then go to Fazel Naraghi St., the first alley from left is Agha Bozorg Mosque Alley.
Other attractions in Kashan
Hotels near Agha Bozorg Mosque, Kashan
Book Your Hotel In Kashan
Book Your Domestic Flights in Iran
Ask your questions about accommodations in Shiraz from our travel experts: