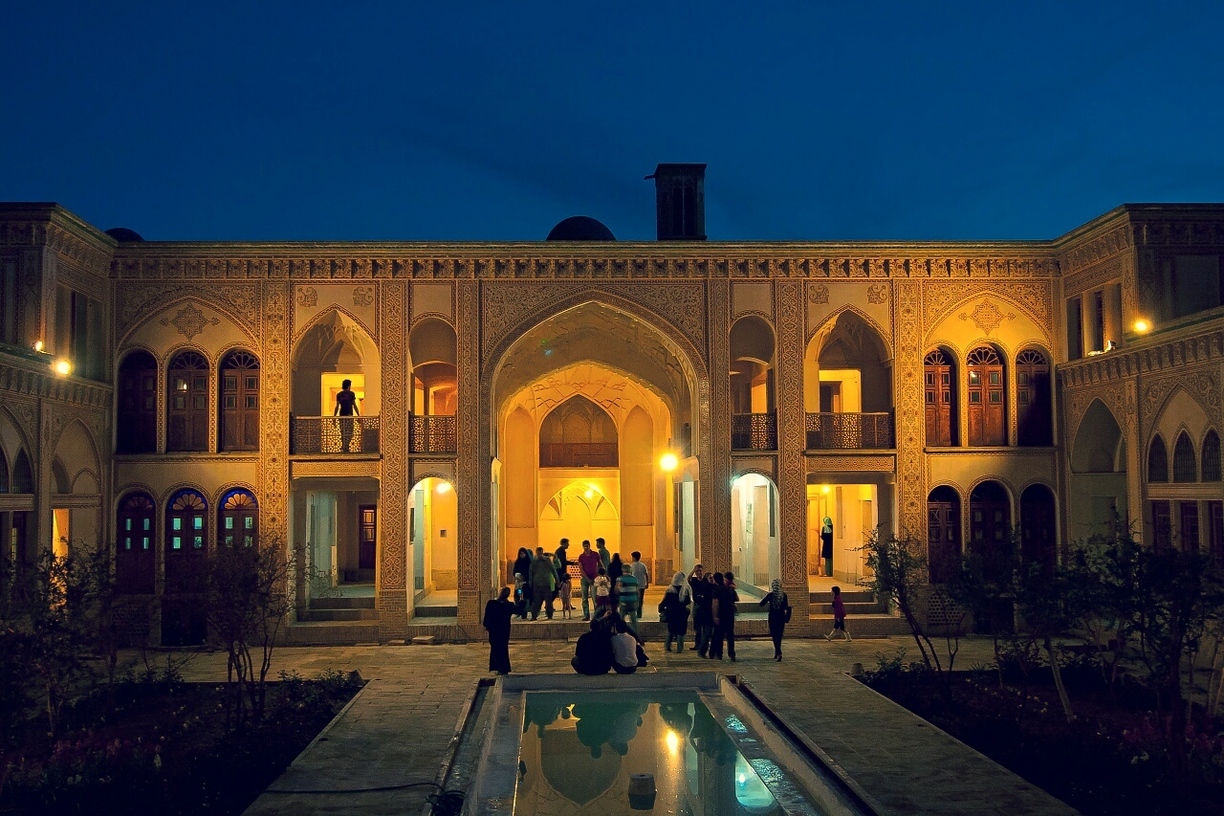 Kashan Attractions
Ameri House
Historical House
Ameri House is one of the numerous historical houses of Kashan. It is located in the old neighborhood of the city and attracts a lot of guests both as a touristic site and a luxury hotel. In both ways, the house gives you a realistic picture of the lifestyle of wealthy families in the 18th century.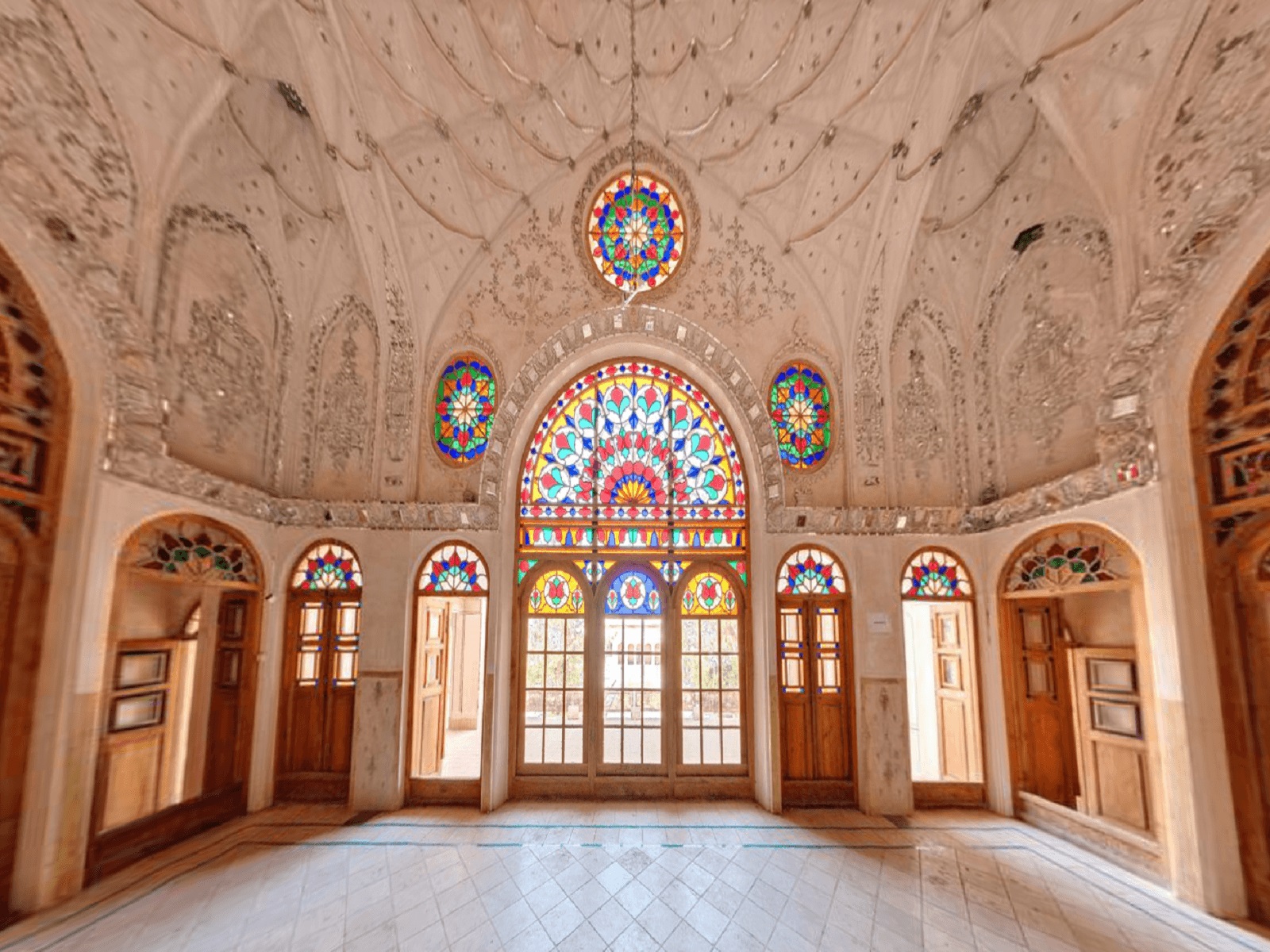 History of Ameri House
Ameri House was built in the second half of the 18th century during the reign of the Zand dynasty. It was meant for Agha Ameri, the governor of Kashan, and his family. The governor earned his status and prestige by provisioning Shah with weaponry and maintaining the security of the road from Tehran to Kerman.
At the end of the 18th century the house was destroyed by a series of massive earthquakes and in the 19th century was rebuilt like other houses in the city.
Till 1999, the state of Ameri House deteriorated badly. With spending several million dollars and 15 years of work, the house was restored and turned partly into a 5-star hotel, partly into a public museum. Now it is protected by the Iran Cultural Heritage Organization.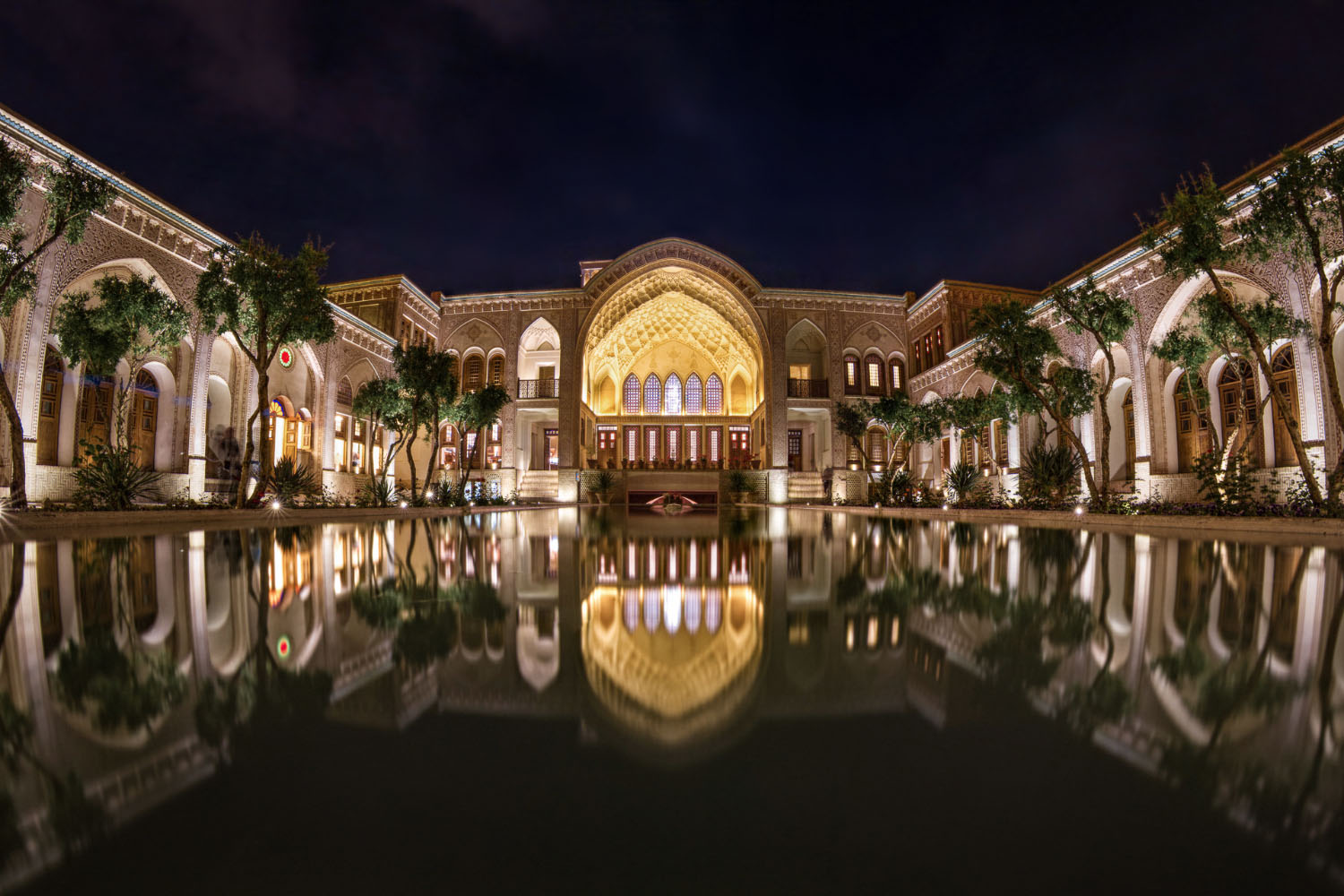 Architecture of Ameri House
Ameri House is one of the largest historical houses of Kashan. Its total area is about 9 000 square meters and includes 85 rooms, seven courtyards, and two bathhouses. As all Iranian houses of that period, Ameri House includes two parts – public or "birooni', used for guests and men, and private or "andarooni", used by women and servants. The house also has several chambers with three doors and one seven-door hall called Shahneshins. Wind towers of Ameri House are the tallest among living houses of Kashan.
The construction of the house involved such materials as bricks for the main structure, mud, and straw for covering walls, thick wooden doors, gypsum reliefs of façade and ceilings, mirrors, tiles and paintings for interior decoration. The courtyards are adorned with ponds and porches, gardens, and different kinds of flowers and bushes.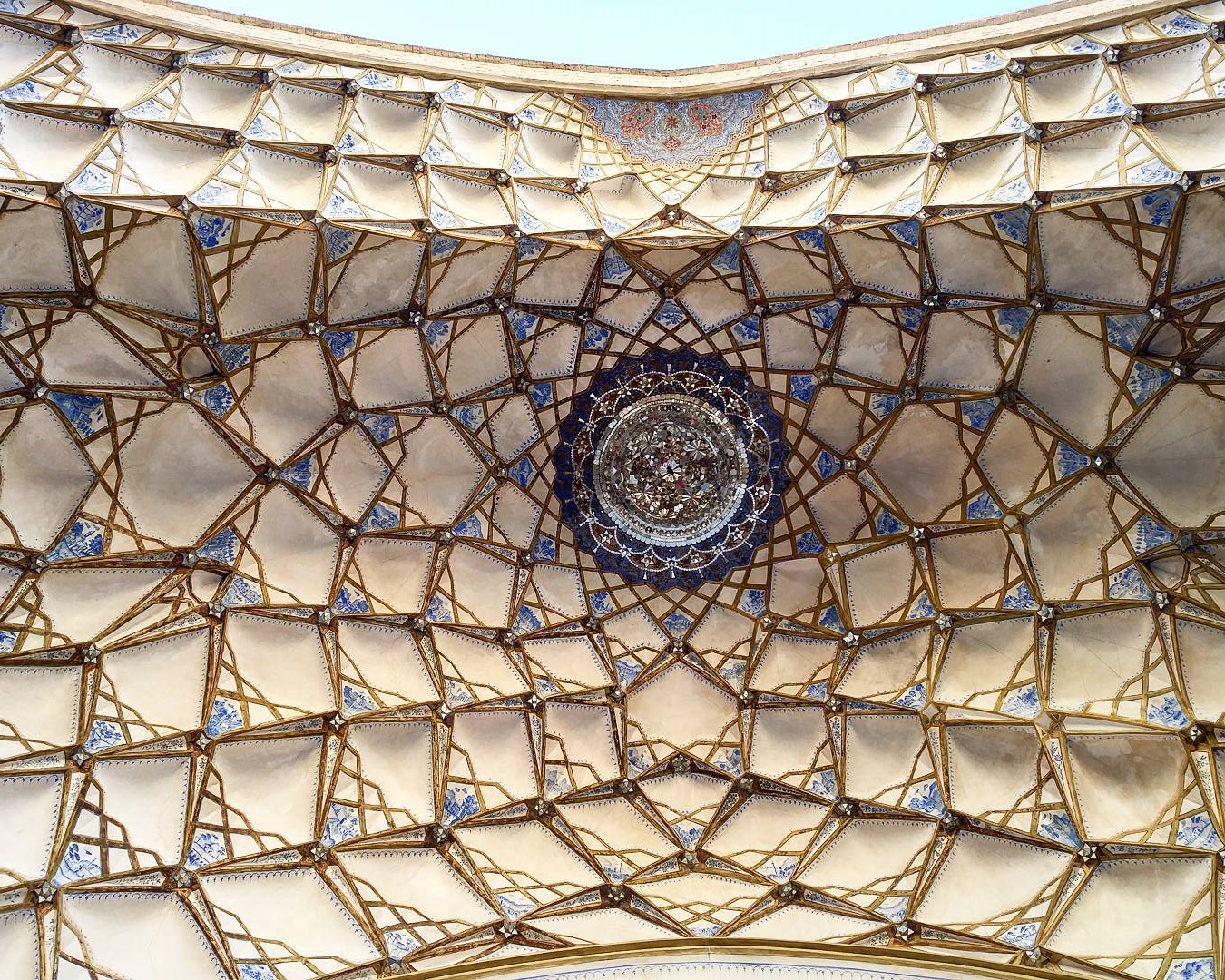 Location of Ameri House
Ameri House is located in the center of Kashan, in the old part of the city. it is surrounded by other touristic sites, such as Borujerdi House, Abbasi House, Tabatabaei House, Toy Museum, Sultan Amir Ahmad Bathhouse, and others. Agha Bozorg Mosque and Kashan Bazaar are located in 15 minutes of walking.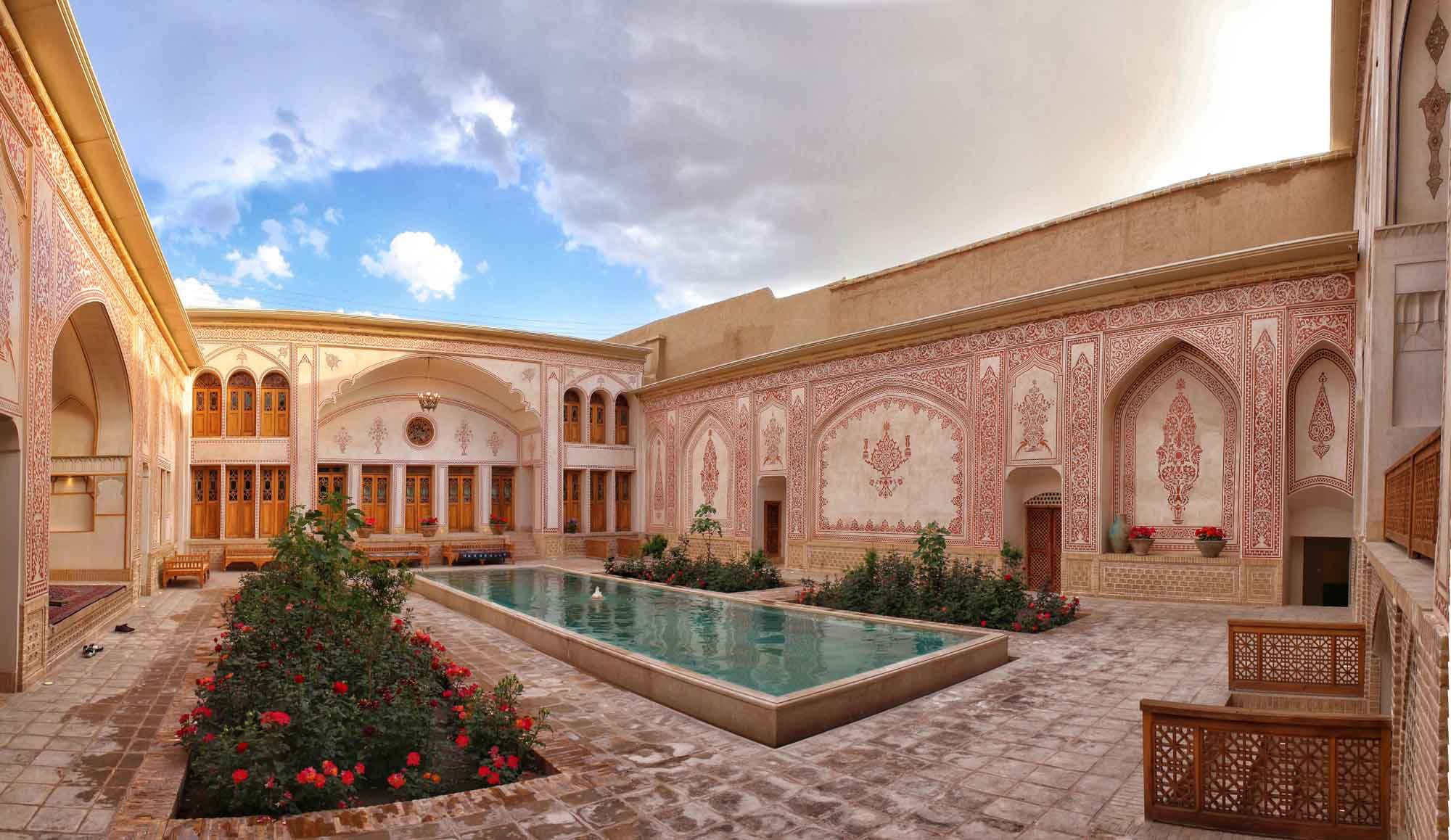 Where to Stay near Ameri House
Saraye Ameriha is a luxury 5-star hotel, based in Ameri Historical House. It offers a comfortable stay in a magnificent atmosphere of the old house. But of course, it's not the only option for those who would like to visit Kashan. If you are looking for budget options, you can check out 1-star Sana Historical Hostel or 2-star Safa Historical Guest House. For a stay in a comfortable historical hotel, we suggest 3-star Sarva House Hotel. For more comfort and luxury you can try 4-star Mahinestan Raheb Hotel and Manouchehri House.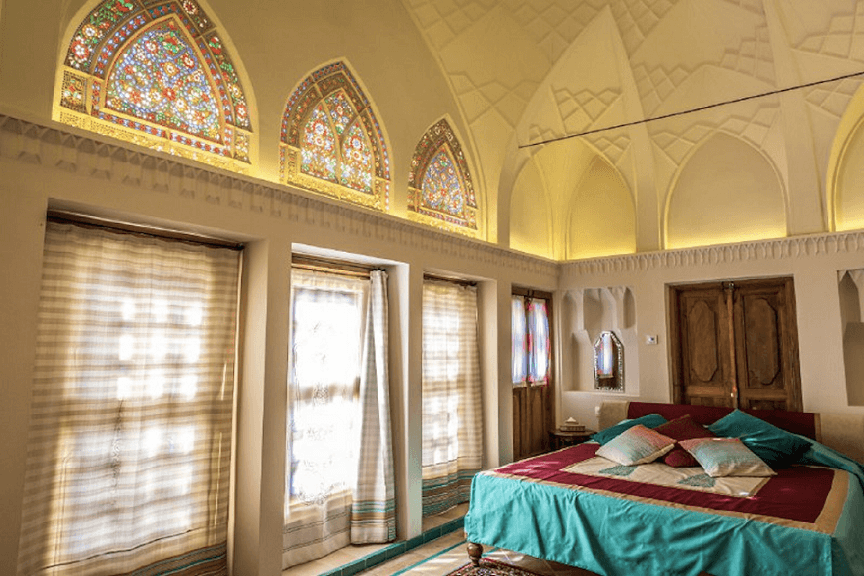 Where to Eat near Ameri House
Mirrors Hall Restaurant is, of course, the first option to consider when visiting Ameri House. It is located in the house directly and offers absolutely unique atmosphere. Also in the city center, there are lots of good options for lunch. For example, Abbasi Coffee Shop & Restaurant, which is located inside Abbasi Historical House. To enjoy the view of Kashan rooftops you can have dinner in open space Cafe Baam. If you are a coffee lover, you will be lucky to catch the bright yellow van of Cafe Shazdeh somewhere around the old city or go to Mr.Coffee coffee place.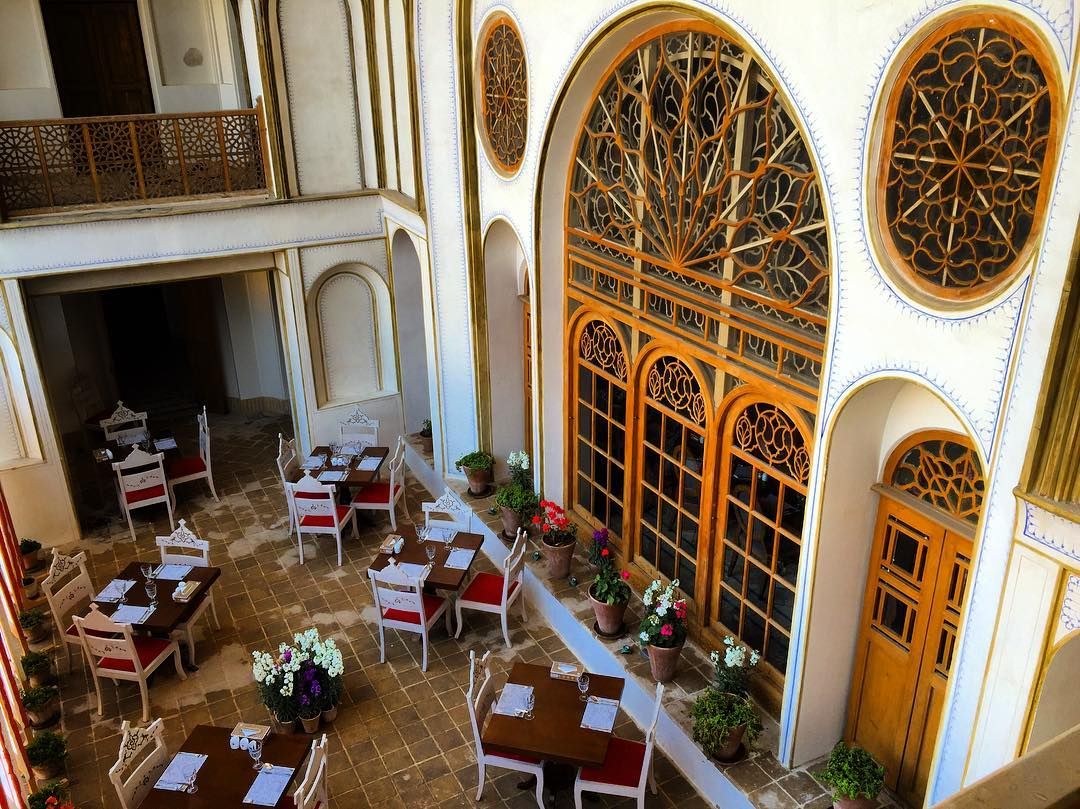 When to Visit Ameri House
Ameri House has a museum and several halls to visit, souvenirs and handicraft shops, and a traditional restaurant and tea house. You can also take a tour with a guide which will tell you all about the history of the house. Enjoy the authentic atmosphere and tasteful decorations of one of the most popular historical houses of Kashan!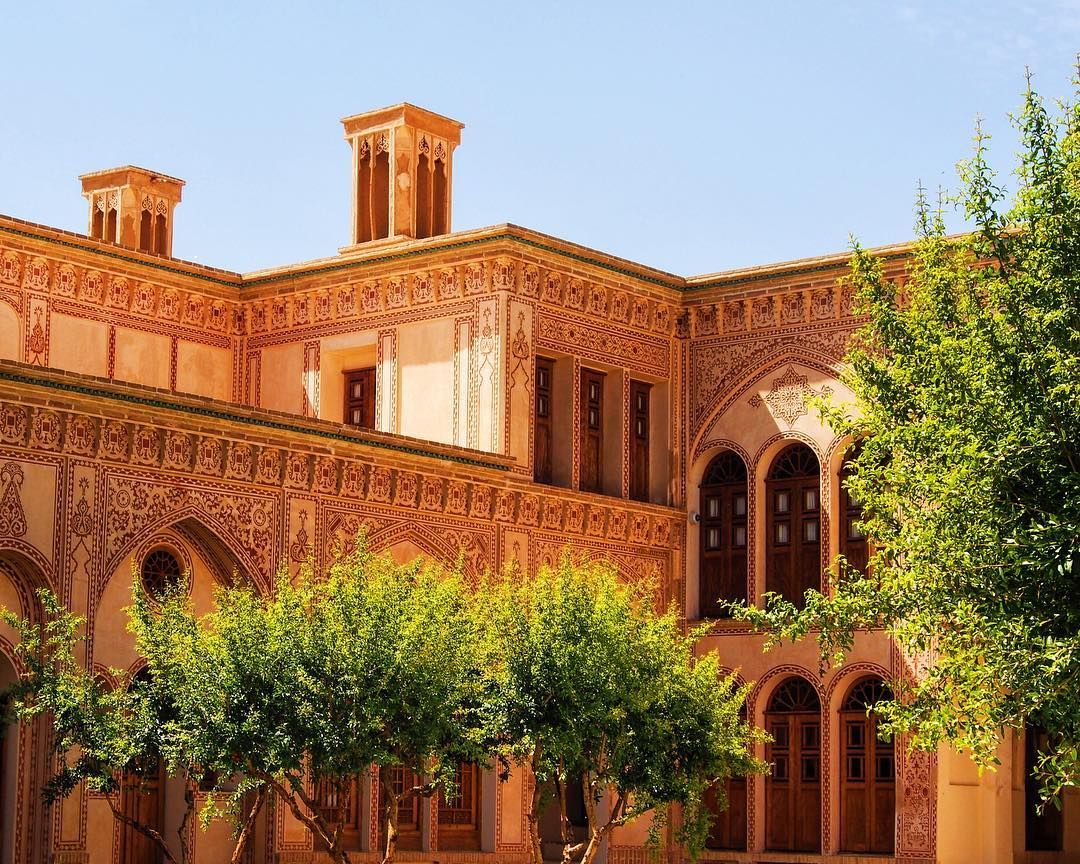 How To Get To Ameri House
on Foot
Ameri House is located very close to other popular attractions. Take a 5-minute walk from Borujerdi House, Abbasi House, Tabatabaei House, Toy Museum or Sultan Amir Ahmad Bathhouse.
by Car
Reach the crossroad of Alavi Street and Fazel Naraqi Street. Here you will have to park the car and walk for 5 minutes, following small alleys of old Kashan.
Other attractions in Kashan
Hotels near Ameri House, Kashan
Book Your Hotel In Kashan
Book Your Domestic Flights in Iran
Ask your questions about accommodations in Shiraz from our travel experts: