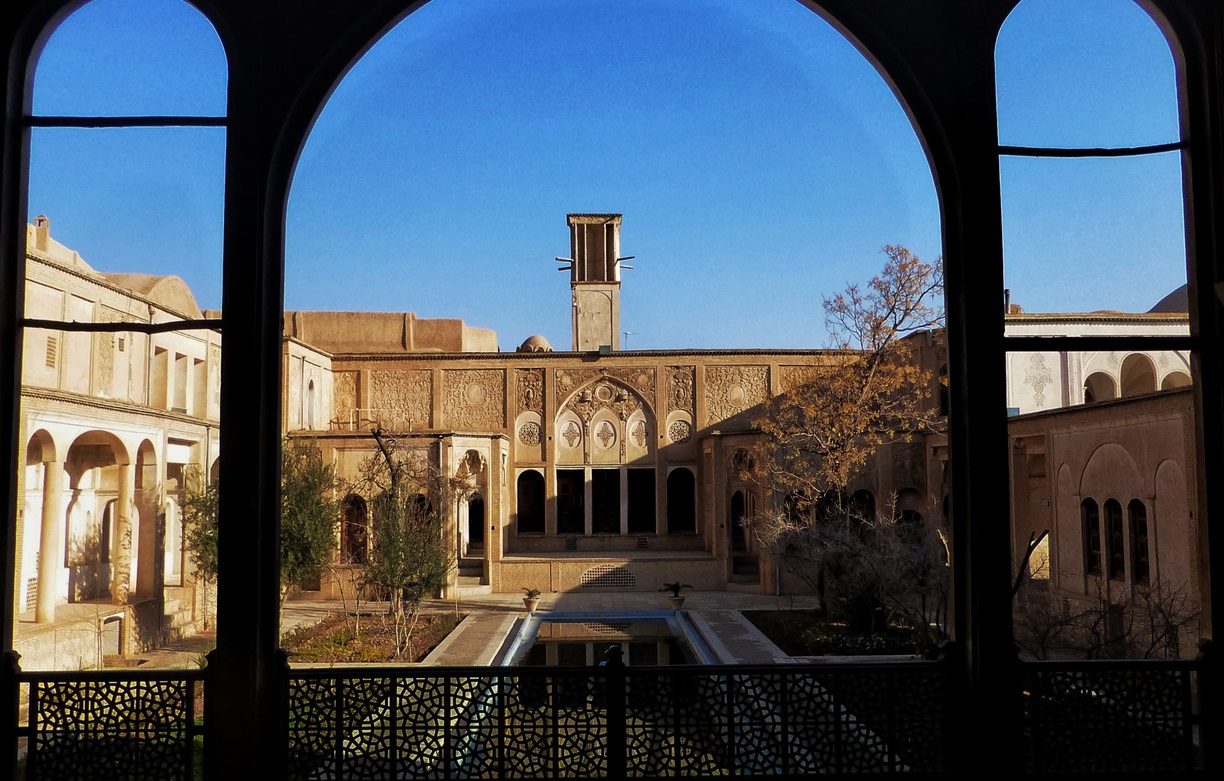 Kashan Attractions
Borujerdi House
Historical House
Like other historical houses of Kashan, Borujerdi House is an example of a wealthy Kashan family residence of the 19th century. This house belonged to Borujerdi family and is an outstanding masterpiece of Persian architecture. Borujerdi House is one of the most popular touristic sites of Kashan, along with Tabatabaei House, Ameri House, and Abbasi House.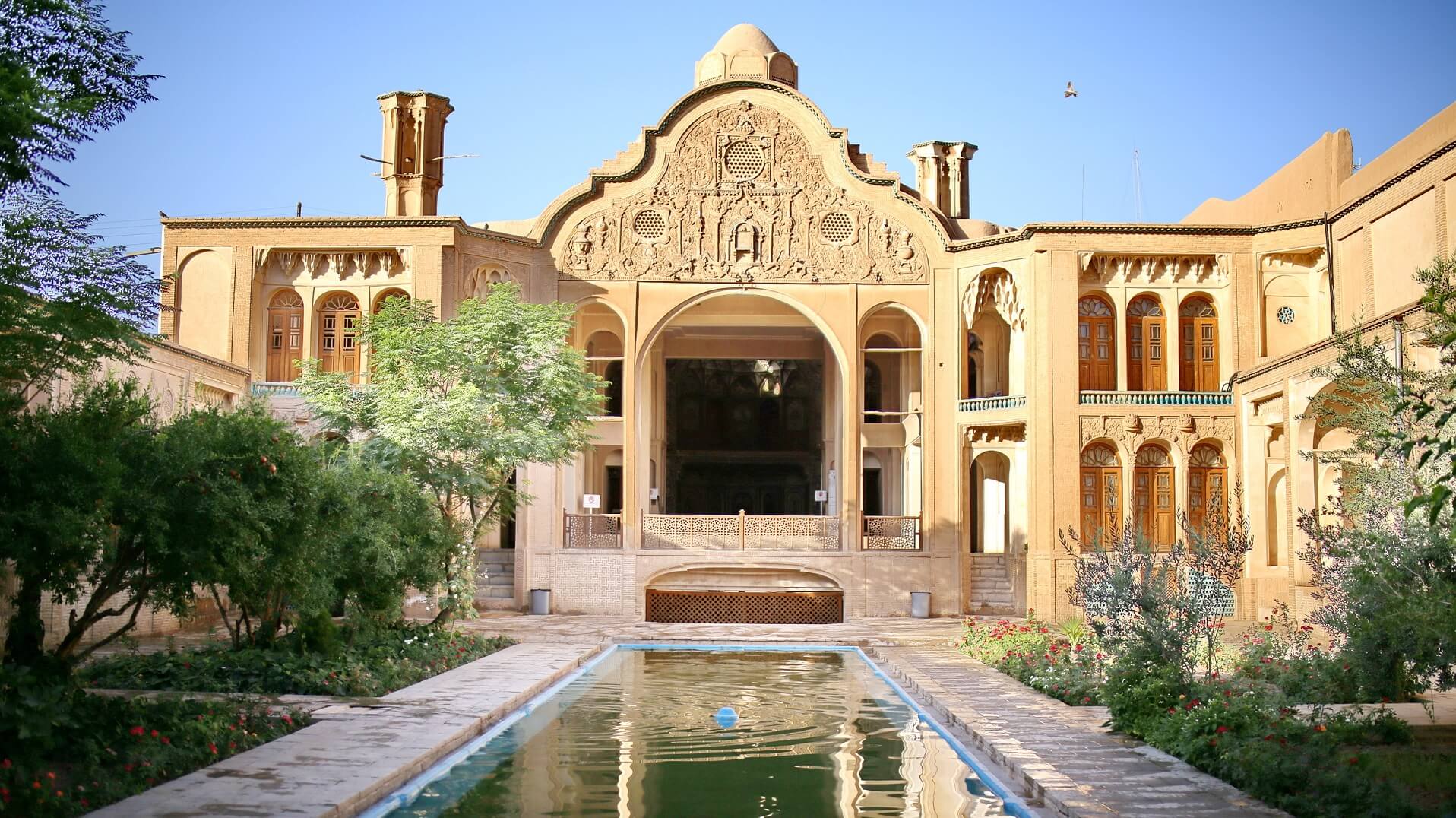 History of Borujerdi House
Borujerdi House was built in 1857 by Seyyed Mehdi Borujerdi, a merchant from Kashan. Seyyed fell in love with a girl from the affluent Tabatabaei family. To impress her family, the merchant dedicated this house to the girl, who became his wife. The construction took 18 years and 150 craftsmen – no wonder it is one of the most impressive buildings of the city.
In 2014, Hao Ping, President of UNESCO General Conference, visited Kashan and nominated Borujerdi House as the most beautiful historical house in Asia. In 2015, Borujerdi House was chosen as UNESCO Top Choice to visit in Iran.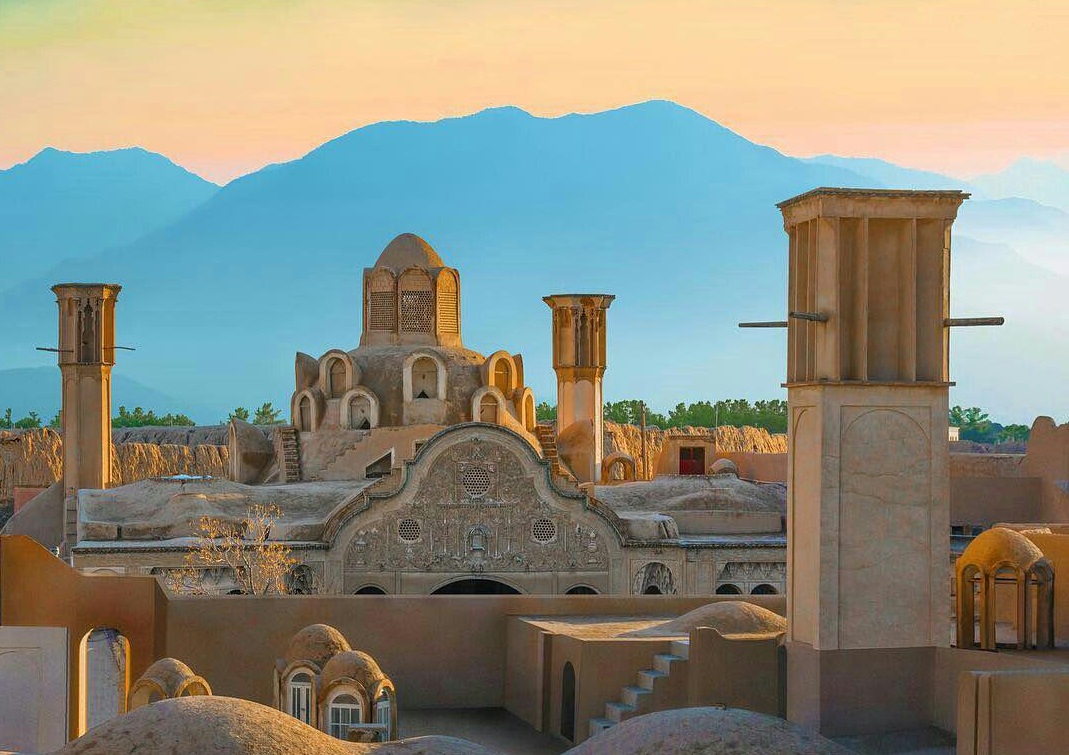 Architecture of Borujerdi House
The architect of the house is Ustad Ali Maryam. He was the one who built Tabatabaei House several years later. The house has all the typical features of traditional Persian houses. It is separated into two parts: entrance, or exterior part and living, or interior part. They are separated with a rectangular courtyard, decorated with a garden and water pool. The house also has a 40-meter-tall wind tower, or "badgir". Thanks to this engineering decision the air inside the house stays cool even during the hottest summer days.
The main hall of Borujerdi House is topped with a domed ceiling, decorated with outstanding ornaments. From outside the roof looks like a fairytale castle. The shape of the exterior of Borujerdi House was once compared with buildings, designed by Gaudi in Barcelona. The interior of the house is decorated with Sani Ol Molk paintings and sophisticated carvings of multiple plots.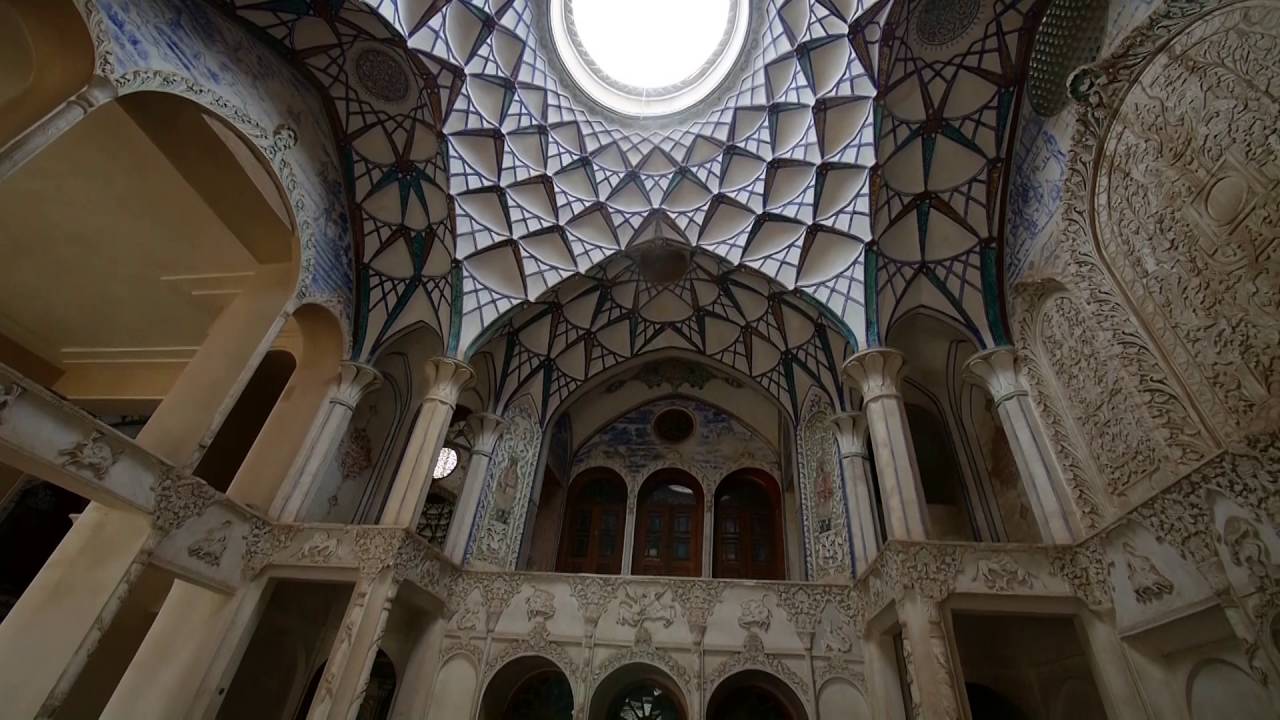 Where to Stay near Borujerdi House
Kashan offers multiple options for those who would like to visit the city. If you are looking for budget options, you can check out 1-star Sana Historical Hostel or 2-star Safa Historical Guest House. For a stay in a comfortable historical hotel, we suggest 3-star Sarva House Hotel. For more comfort and luxury you can try 4-star Mahinestan Raheb Hotel and Manouchehri House, as well as 5-star Saraye Ameriha, based in Ameri Historical House.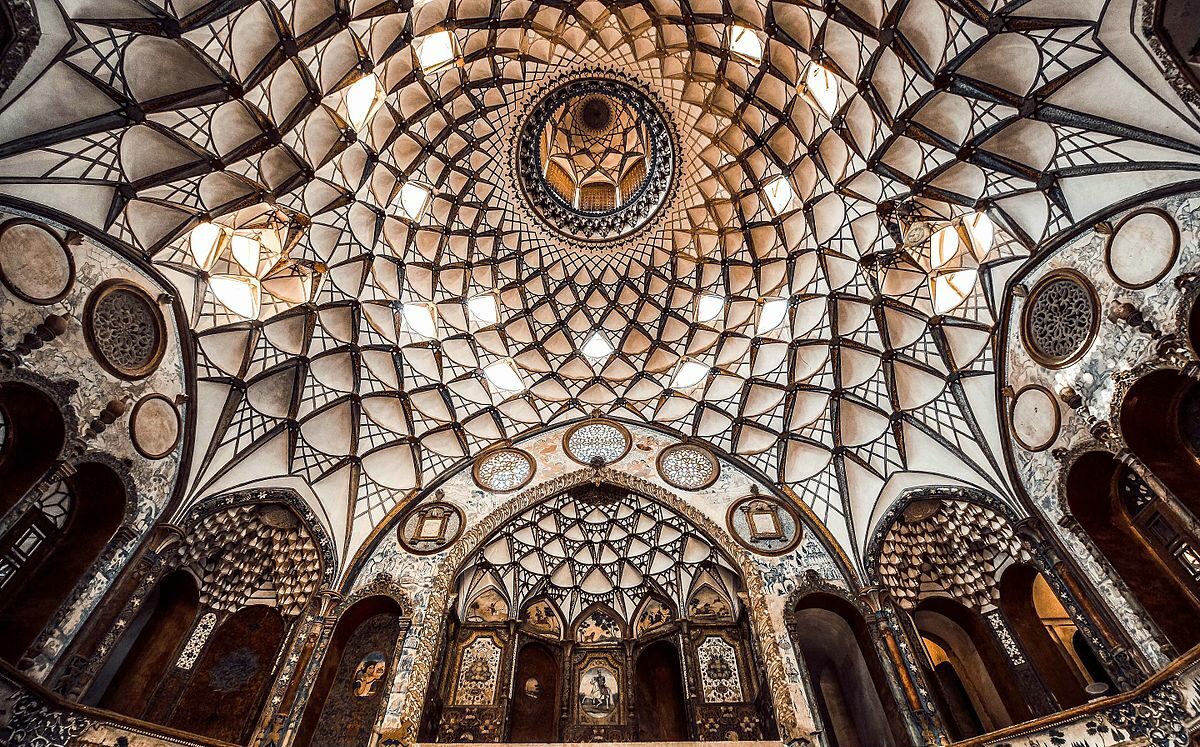 Where to Eat near Borujerdi House
All the best cafes and restaurants in Kashan are located in the city center, near the old part of the city, where historical houses are situated. Some of the places are even located inside houses and offer a unique atmosphere: Mirrors Hall Restaurant in Ameri Historical House with mirror decorated ceilings, or Abbasi Coffee Shop & Restaurant inside Abbasi Historical House. To enjoy the view of Kashan rooftops you can have dinner in open space Cafe Baam. If you are a coffee lover, you will be lucky to catch the bright yellow van of Cafe Shazdeh somewhere around the old city or go to Mr.Coffee coffee place.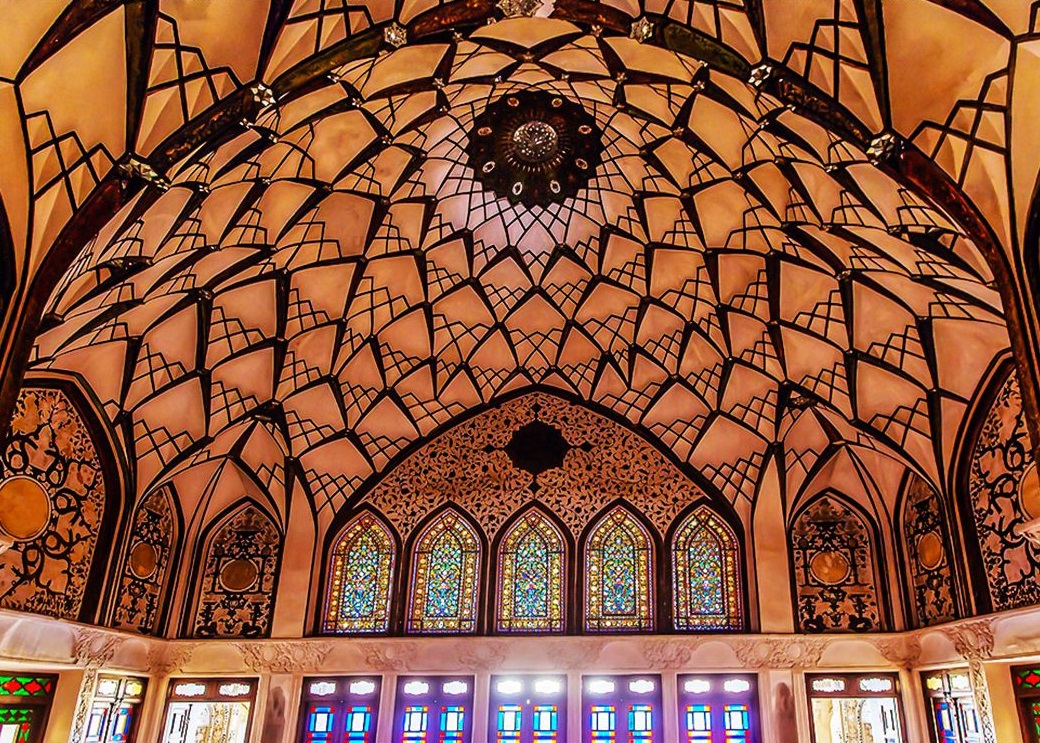 When to Visit Borujerdi House
Borujerdi House is open for the visitors from 9 a.m. till 6 p.m. Make sure you have enough time for seeing all the halls and yard of the house and pay attention to every prominent detail of this beautifully designed palace.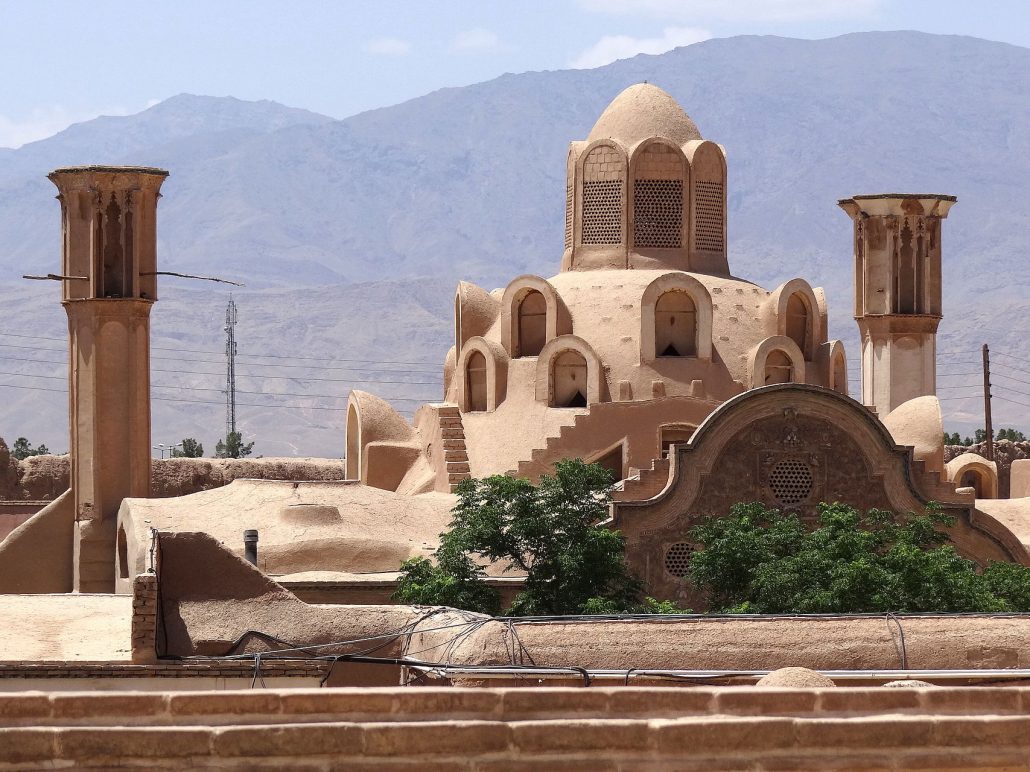 How To Get To Borujerdi House
on Foot
Borujerdi House is located very close to other popular attractions. Take a 5-minute walk from Tabatabaei House, Abbasi House, Ameri House, Toy Museum or Sultan Amir Ahmad Bathhouse.
by Car
Reach the crossroad of Alavi Street and Fazel Naraqi Street. Here you will have to park the car and walk for 5 minutes, following small alleys of old Kashan.
Other attractions in Kashan
Hotels near Borujerdi House, Kashan
Book Your Hotel In Kashan
Book Your Domestic Flights in Iran
Ask your questions about accommodations in Shiraz from our travel experts: